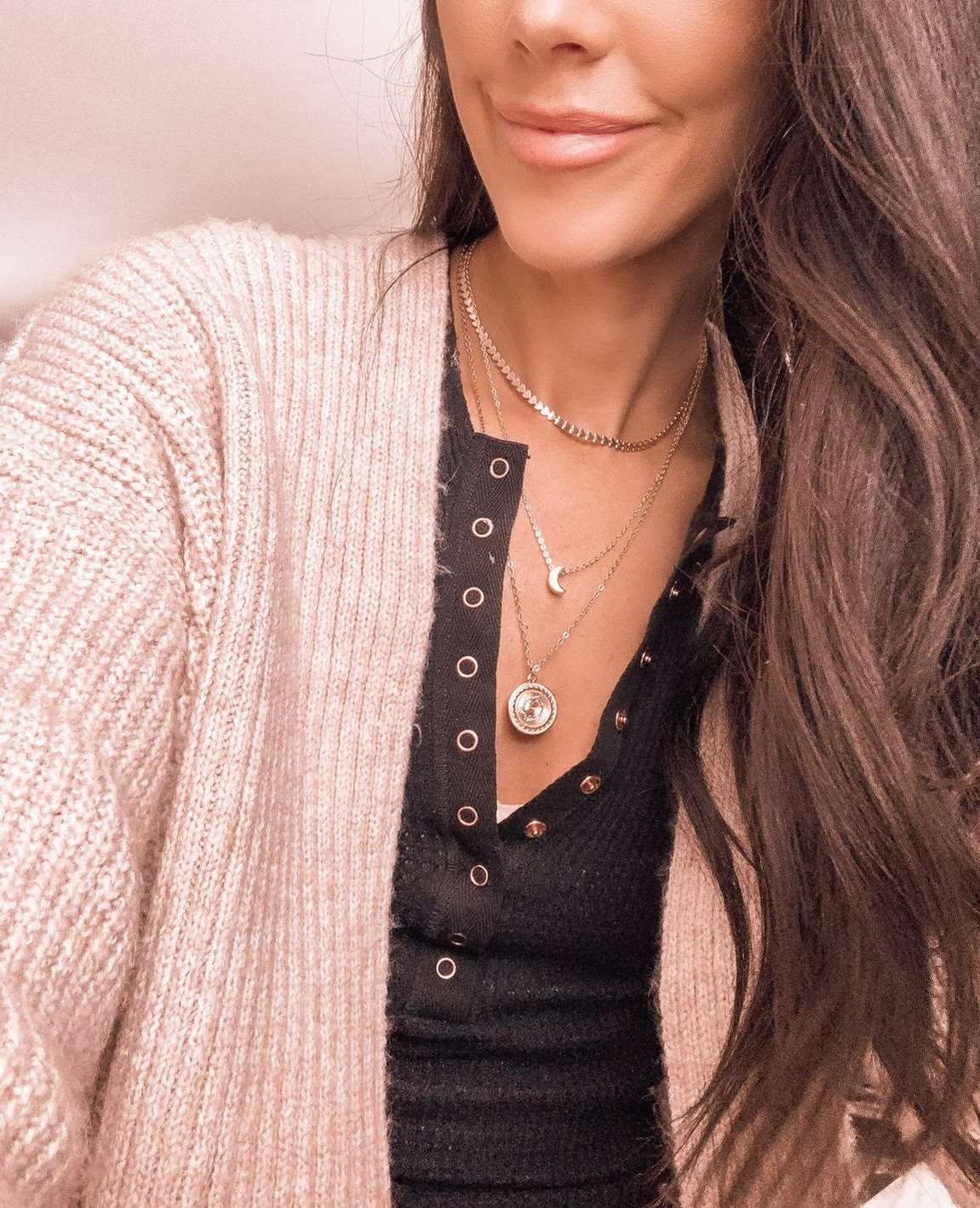 As many of you know I LOVE stacking my necklaces… and I've been doing it since college. Luckily, it's a trend right now so people aren't looking at me like I couldn't make a decision on which necklace to wear. Nevertheless, I love the layered look and feel like it is an easy way to take your outfit over the edge!
When it comes to stacking necklaces I pick out a couple that are similar to go together, but have enough variation to add different texture and dimension to the stack. Think of it like a family… you have all different sizes + lengths but the brothers and sisters have common features.
I  start with an easy/dainty little chocker, then a thin snake chain or any kind of chain, then usually add a disk necklace or one with an initial, and lastly I  usually end with a longer coin necklace. It's simple but adds a bang to your outfit!
With all those little layers, I love using my layering necklace clasp. It helps keep all your dainty necklaces from tangling. It just makes layering so much easier! If you love wearing a bunch of different layers like me, I defiantly recommend using this!
I  like to stick to very neutral pieces because I  do like to accessorize. I love how it gives you a unique look because each piece is handpicked by you! I'm linking up a bunch of my favorite jewelry pieces. Always look around and find ones that you gravitate towards! I love little pieces that have sentimental meaning!