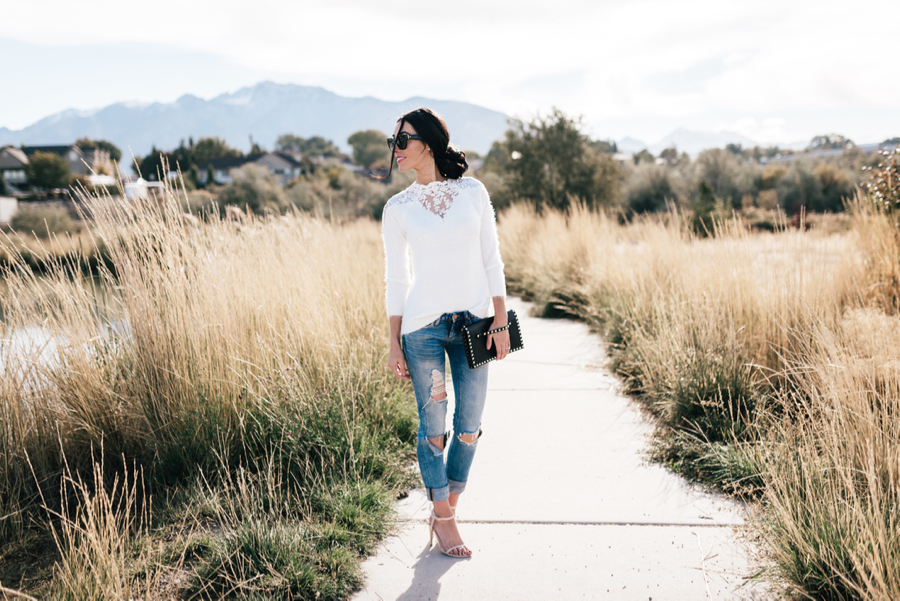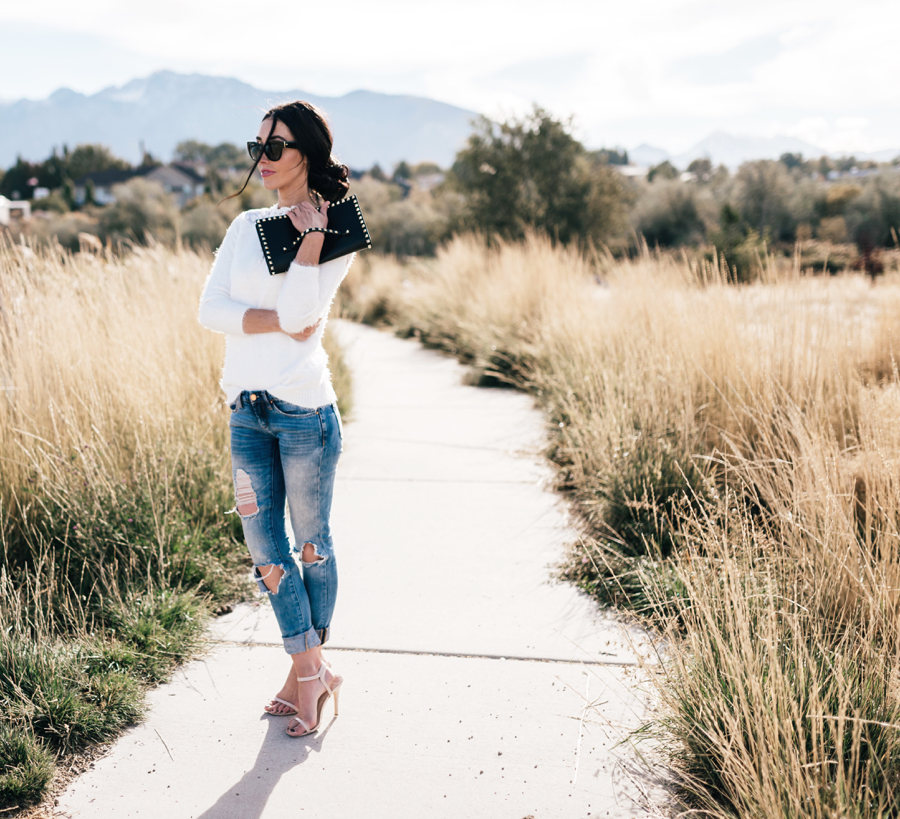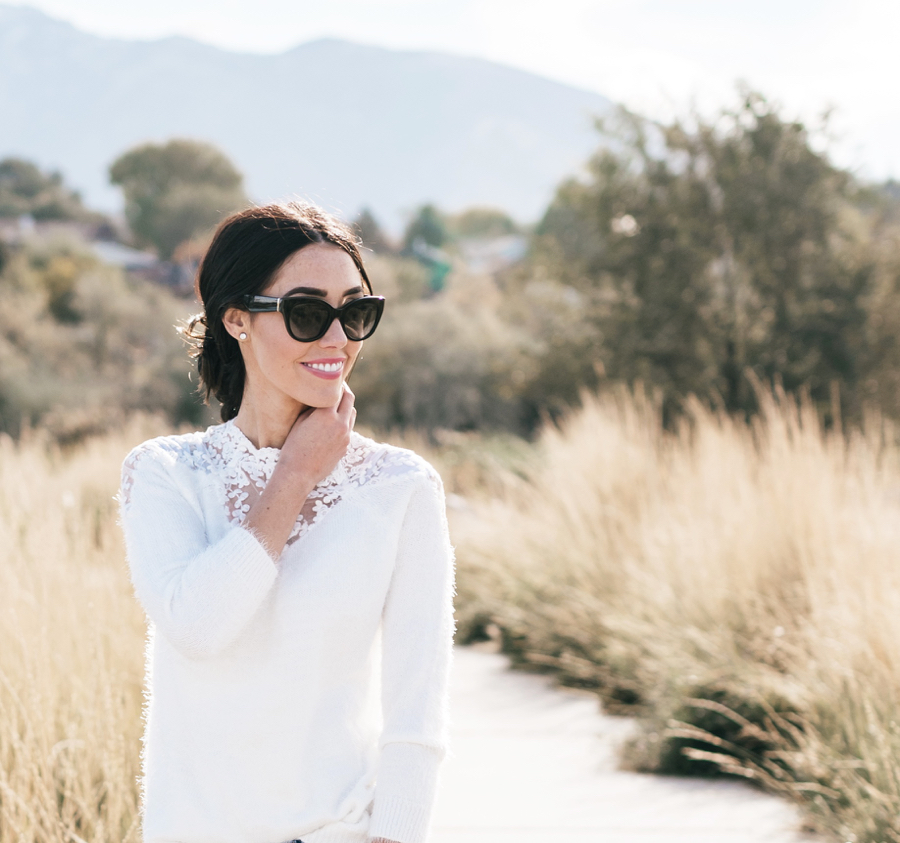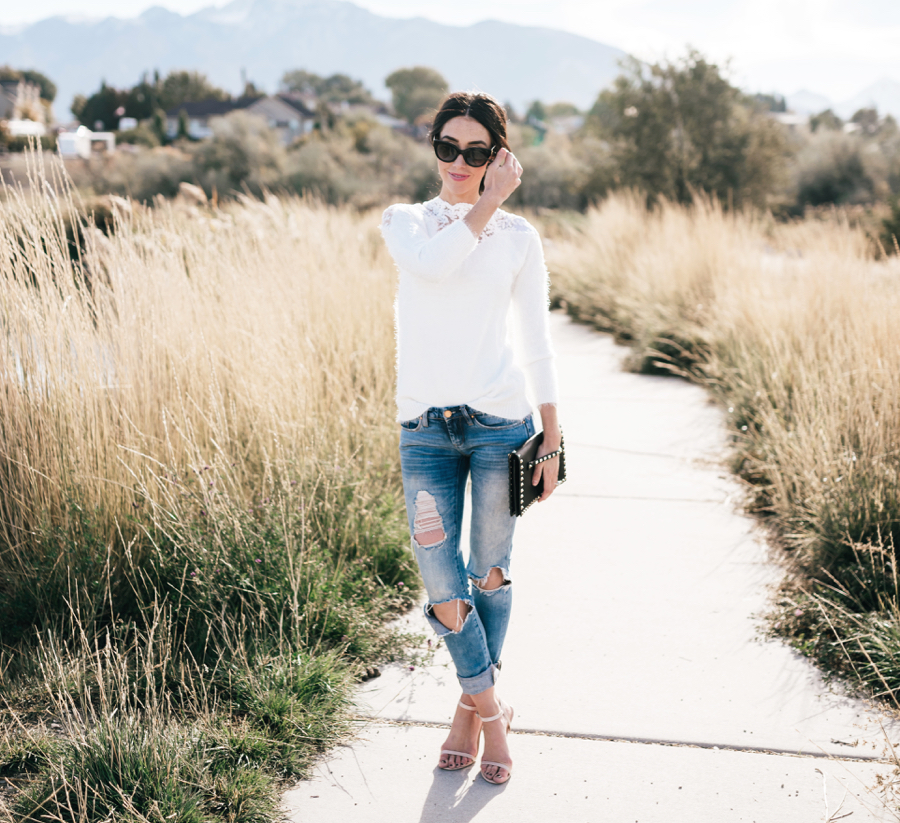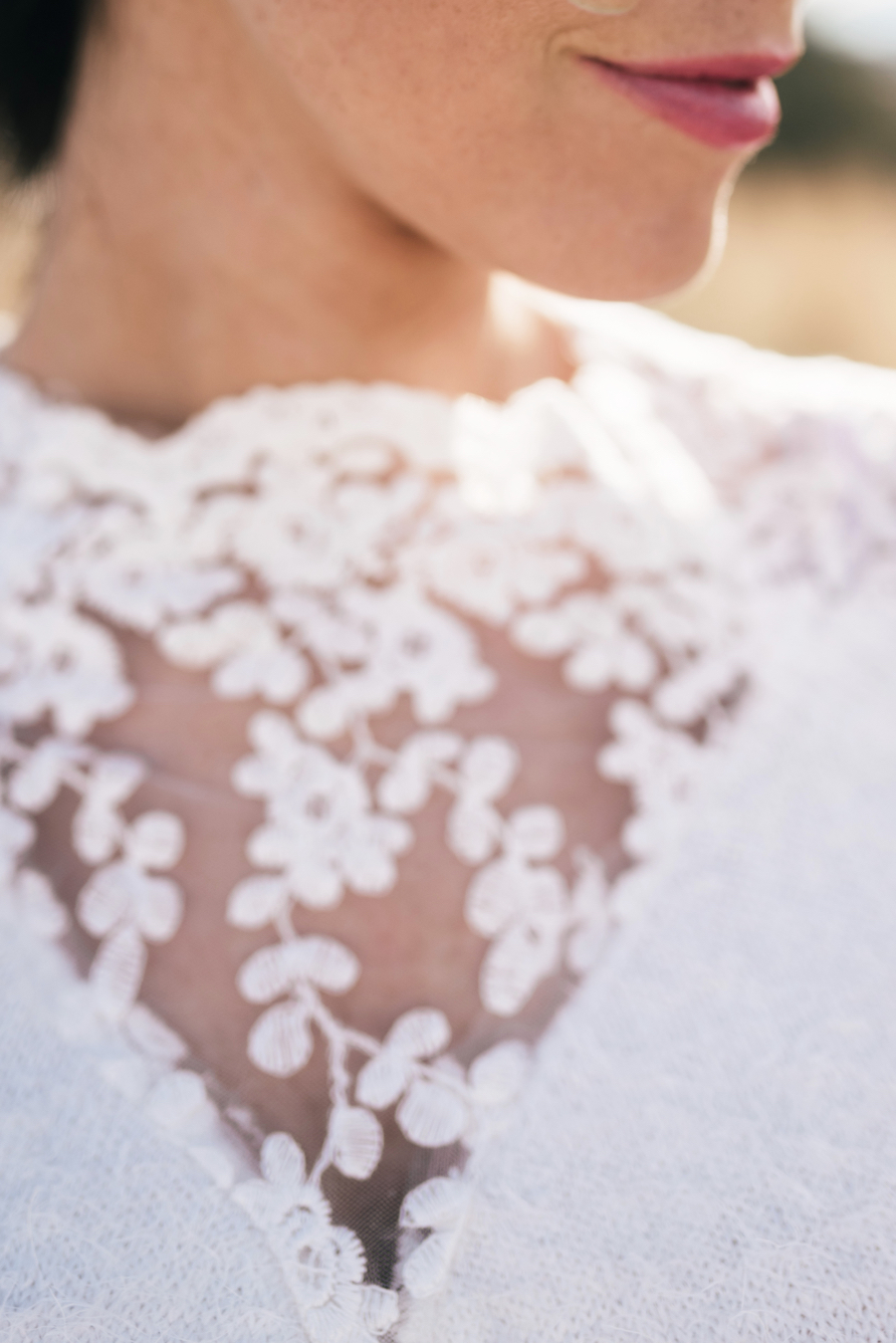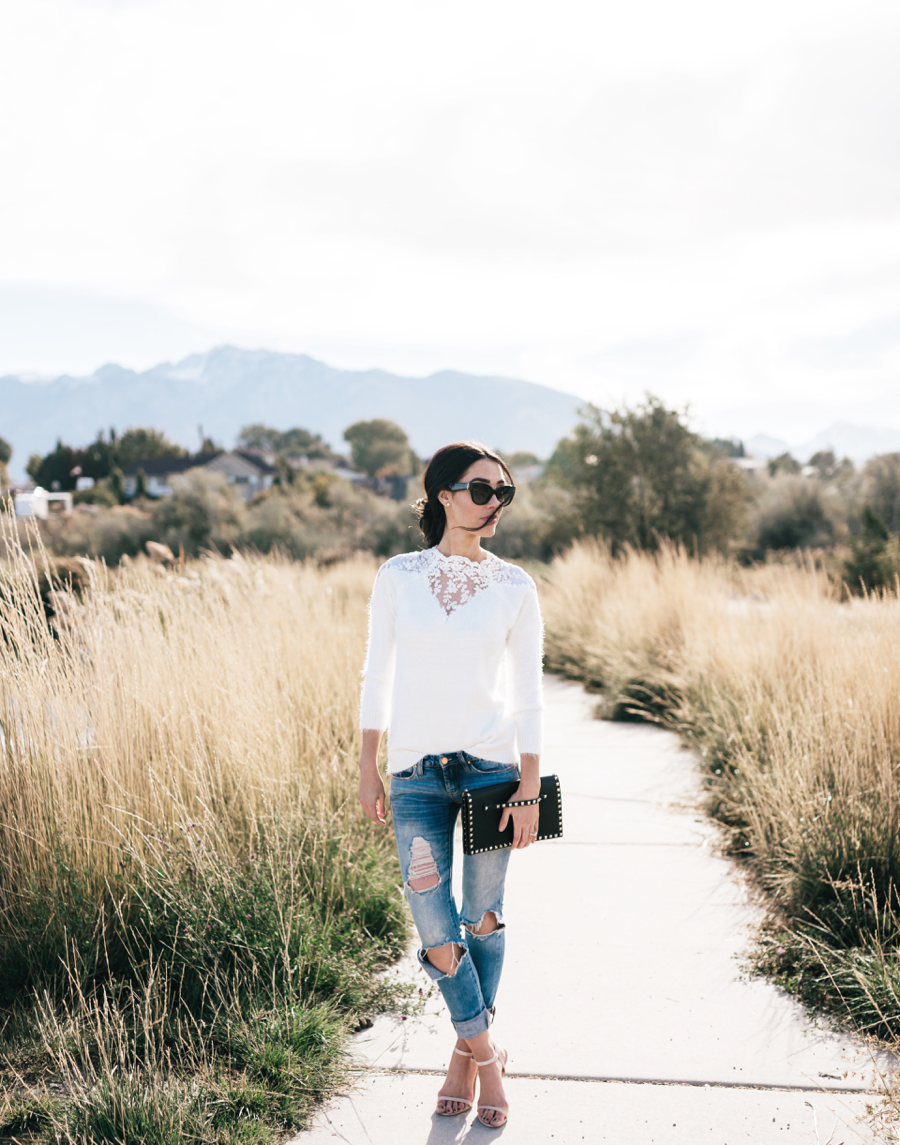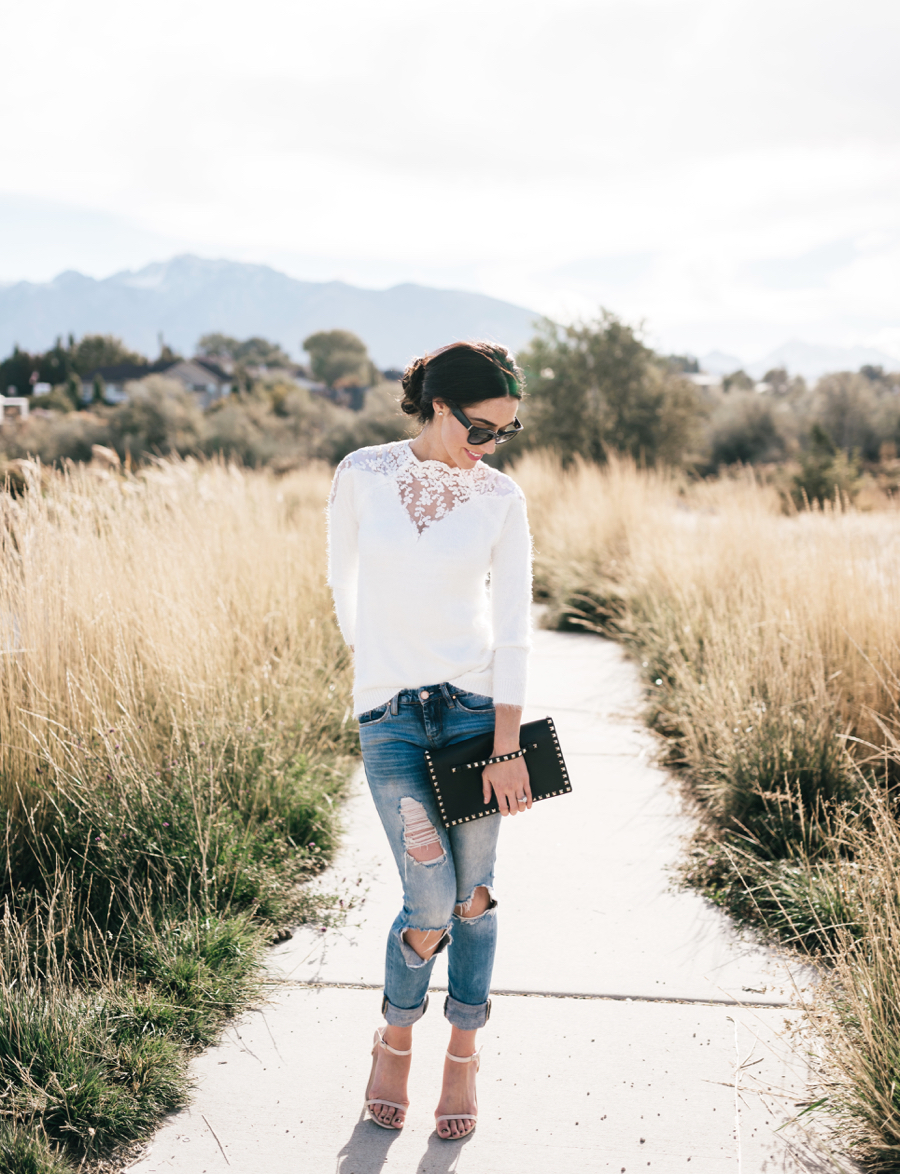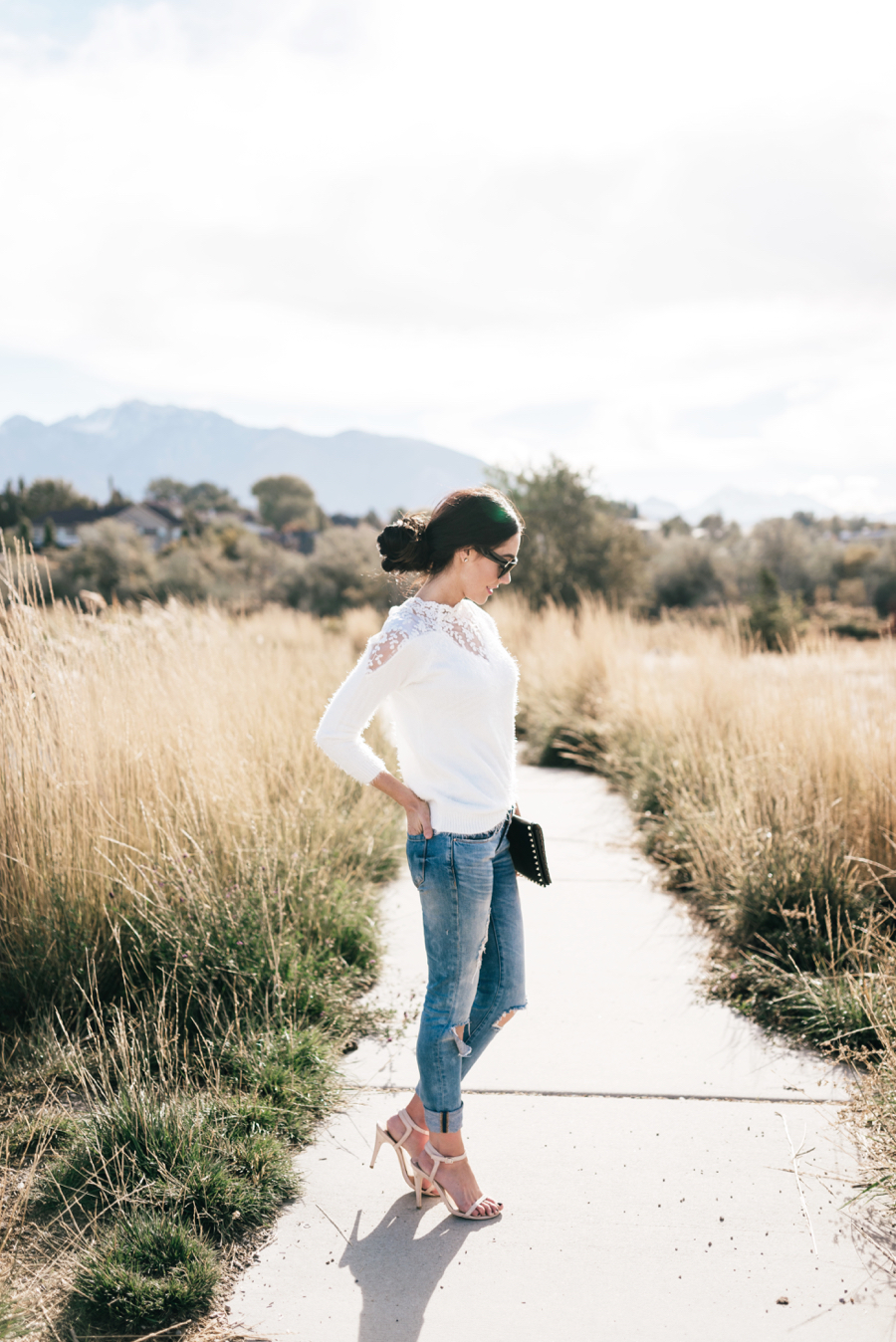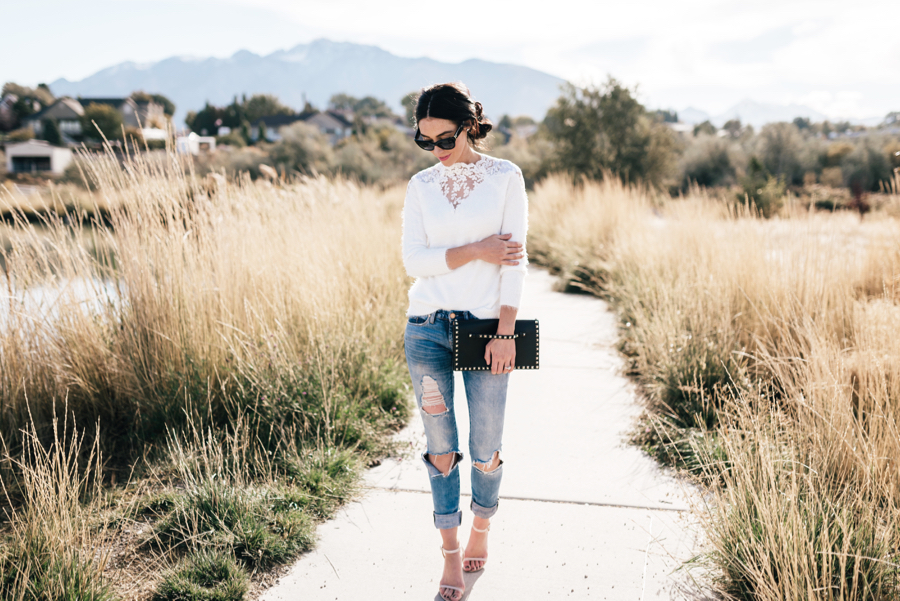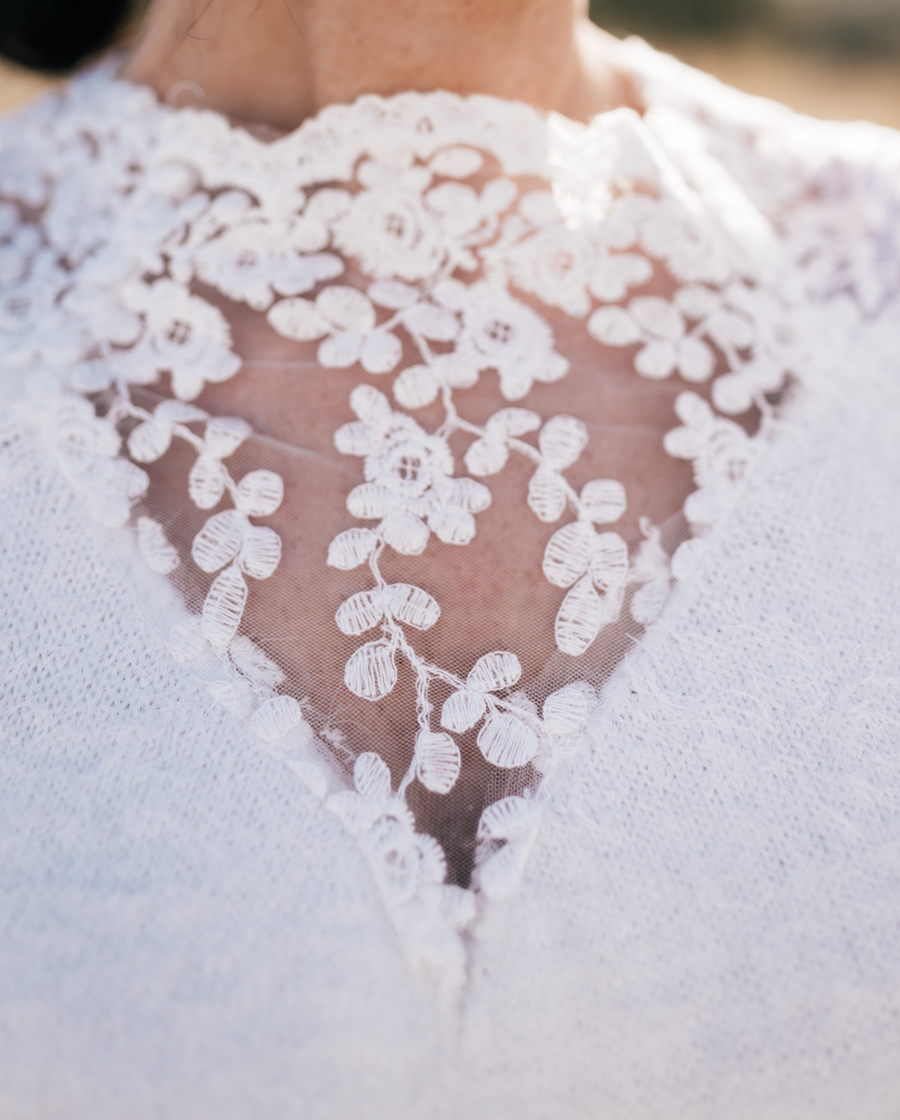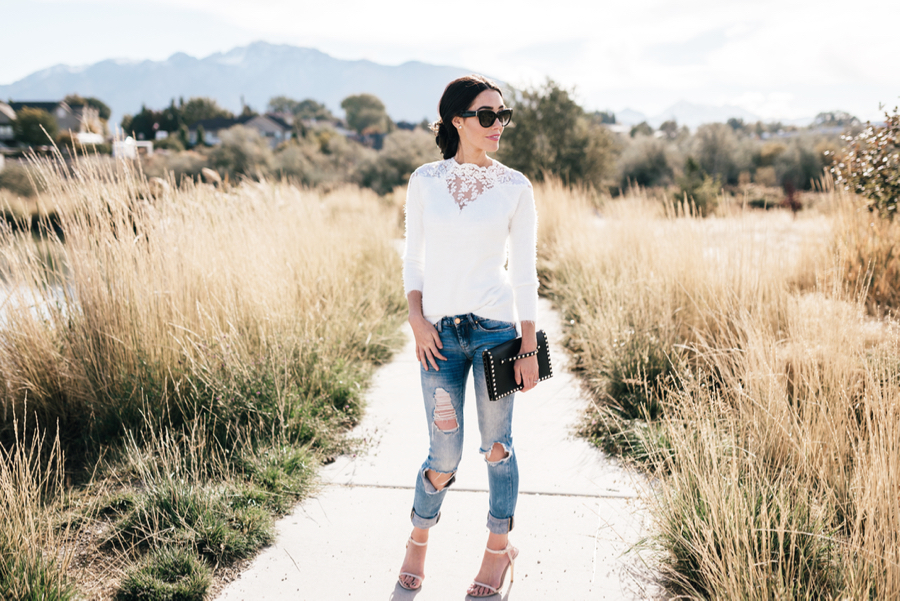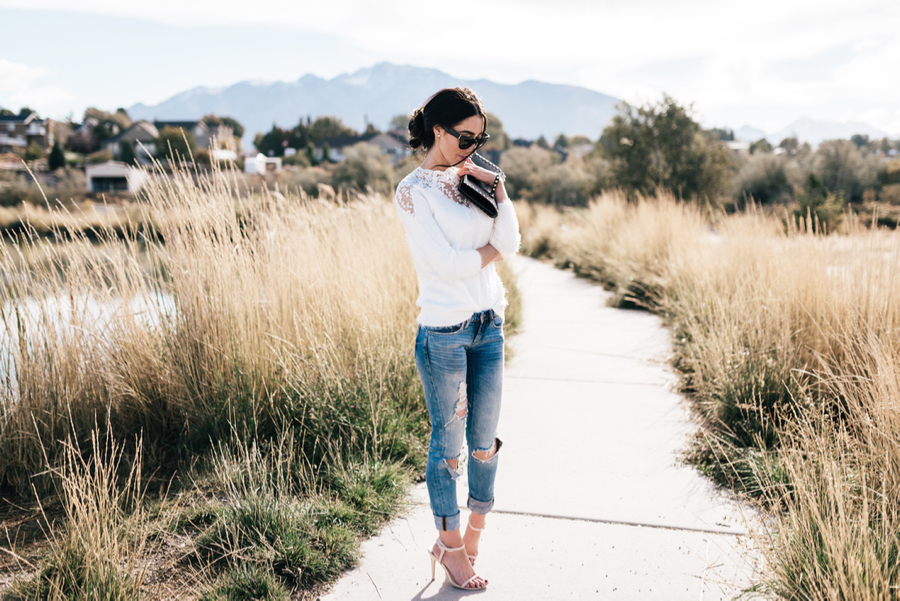 SWEATER  |  JEANS  |  SANDALS  |  CLUTCH  |  SUNGLASSES  |  LIPS  
SHOP THE LOOK

I'm sure this blog post titles has you thinking, "Already??" Yes! Already! These holidays are approaching quickly (always). My favorite thing to wear during the holidays is 1. A sweater and 2. A dress. I feel like they are always on the right track for any holiday occasion!
Would you guys believe this sweater is only $26! I am soooo in love with it and it also comes in black! I've been meaning to grab the black too! I grabbed this sweater from SheIn.com and honestly I always get questions about them and the quality! PS – this post is not sponsored, just me, my opinion. I am very picking when I choose stuff from them but I have had success every time. Let me give you a few tips:
---
Look for pictures that others have posted at the bottom on the page of the item you are look at. This helps to see it on someone and how it might fit you.
Look to see the measurements. I always look at this to see how long a skirt or dress it.
Error on the safe side! I have found that things run a little smaller so I also get one size up.
---
I hope you guys have had a good weekend! I feel like we have finally been able to settle down a little bit. We have been enjoying some good family time and this beautiful weather! I have some fun things coming up this week that i'm excited to share! XOXO
SHOP THE LOOK