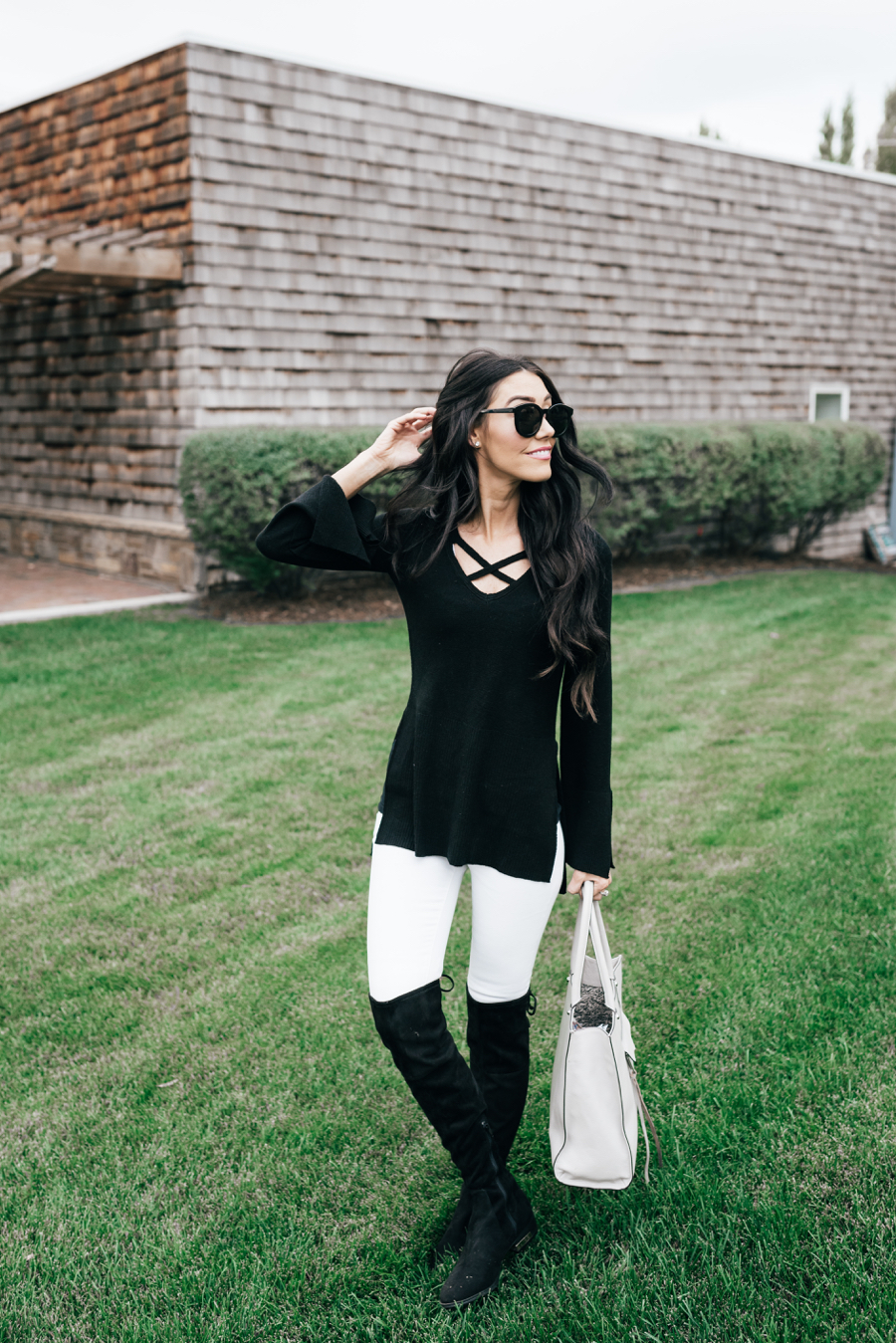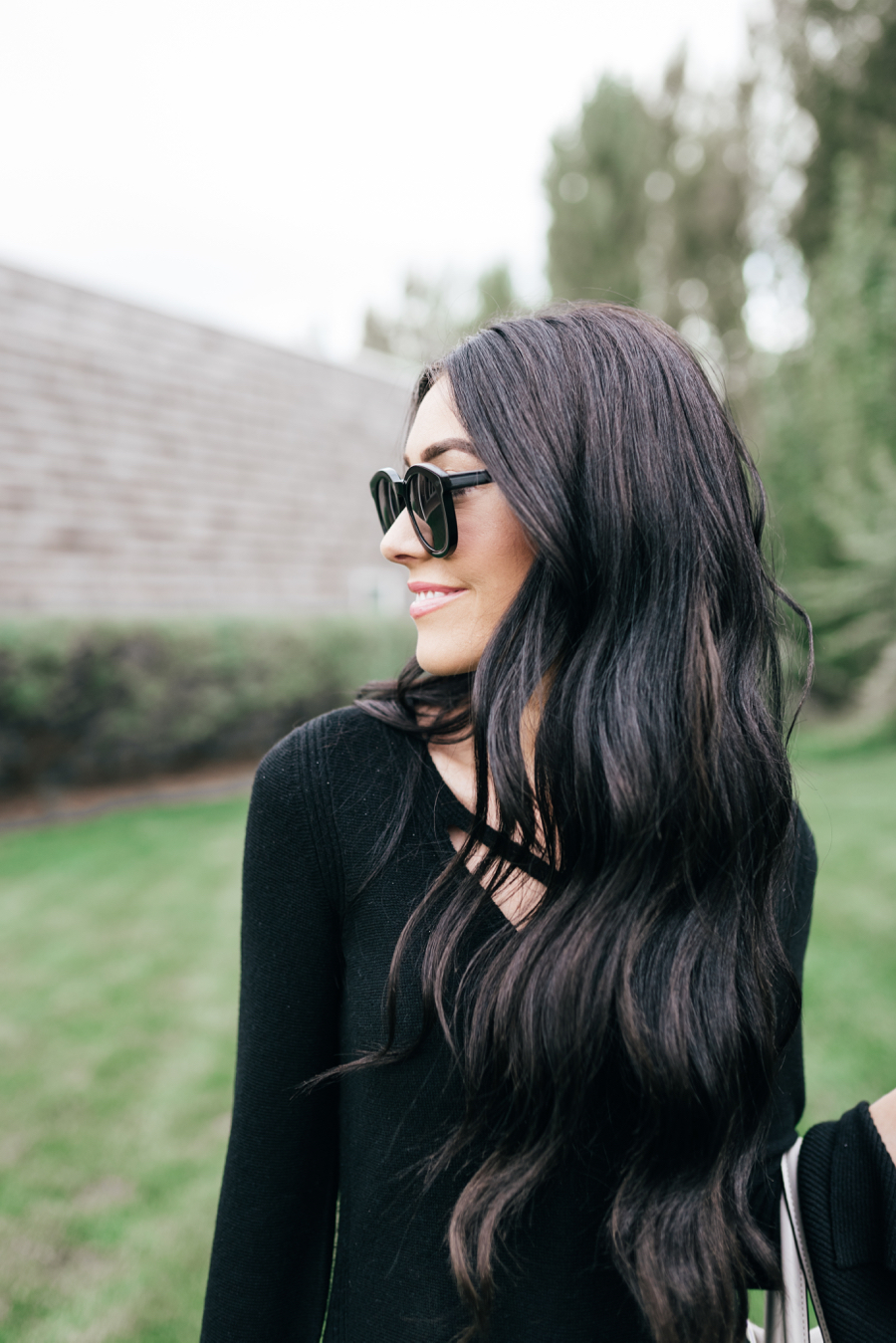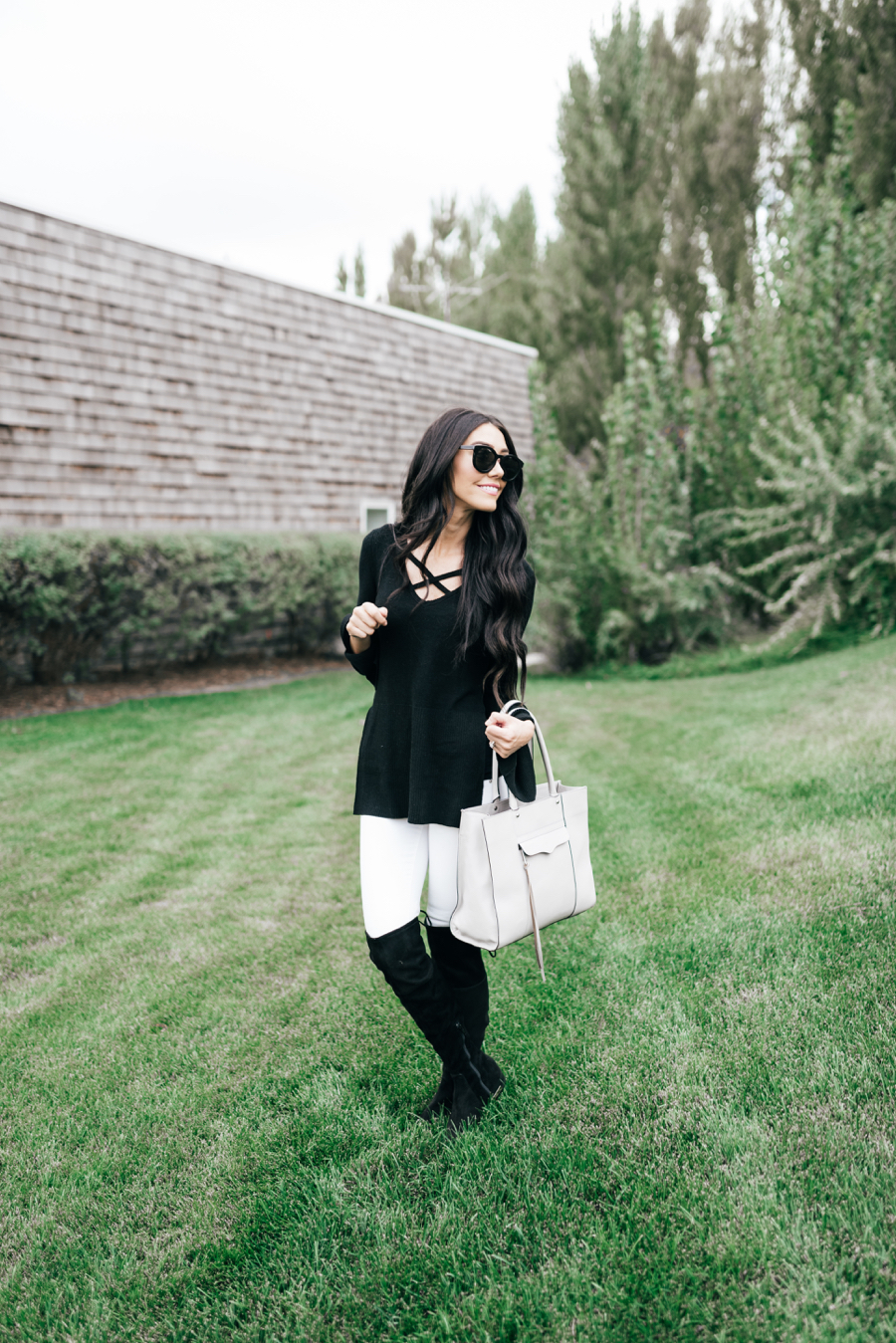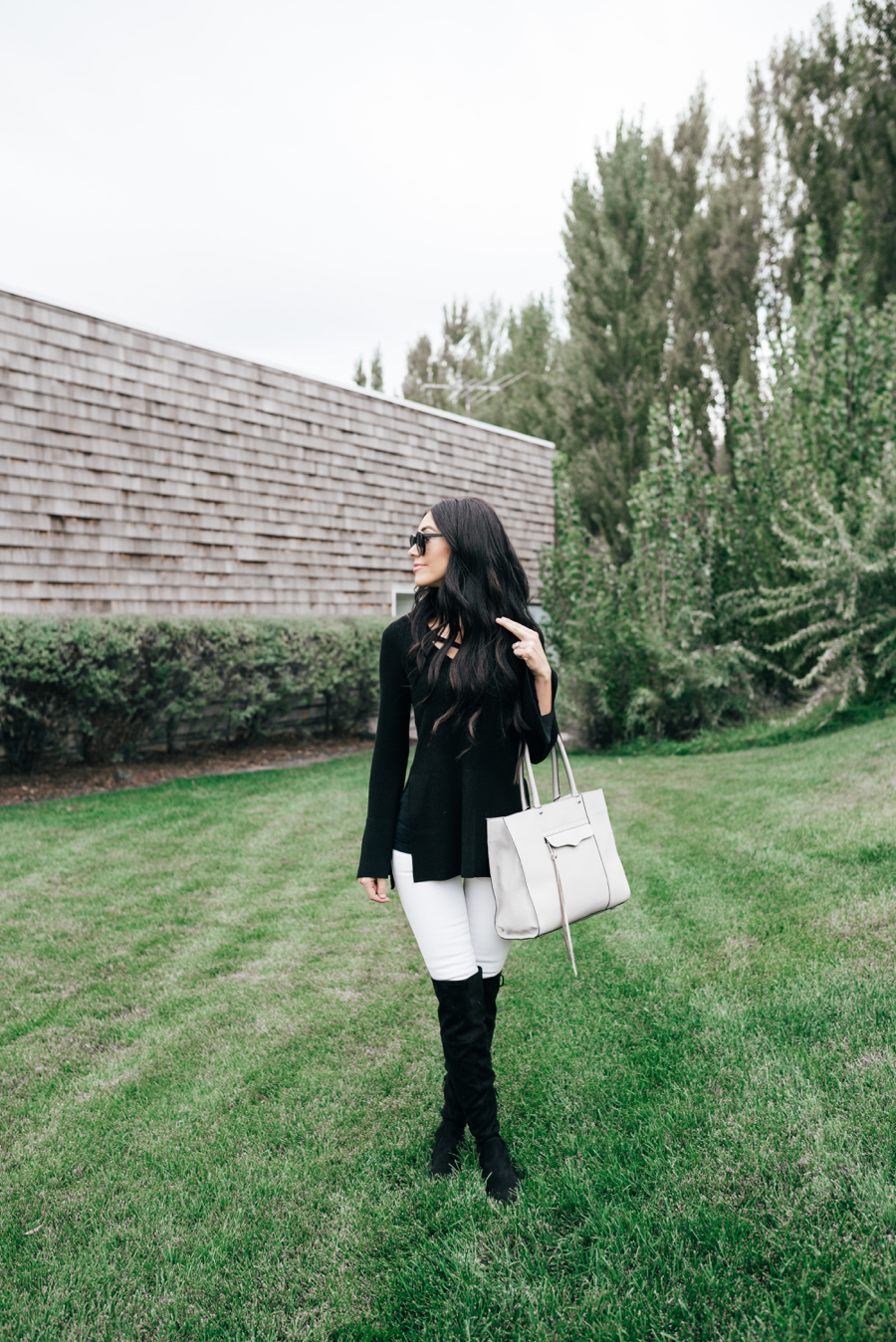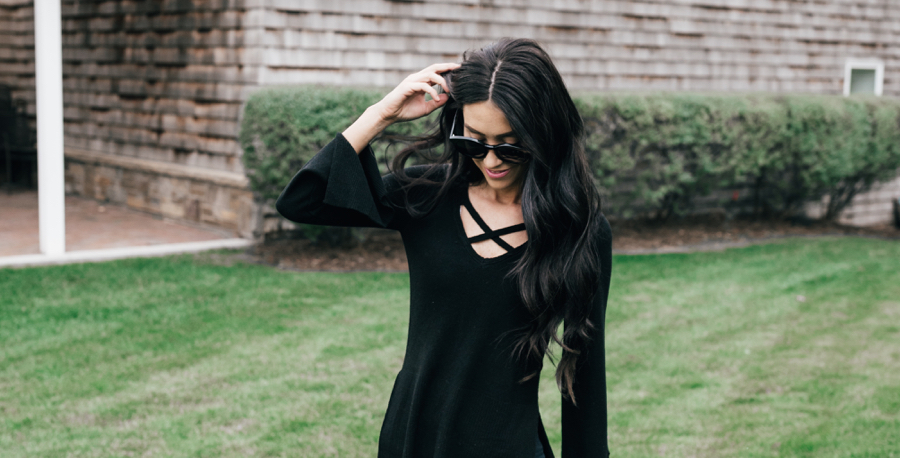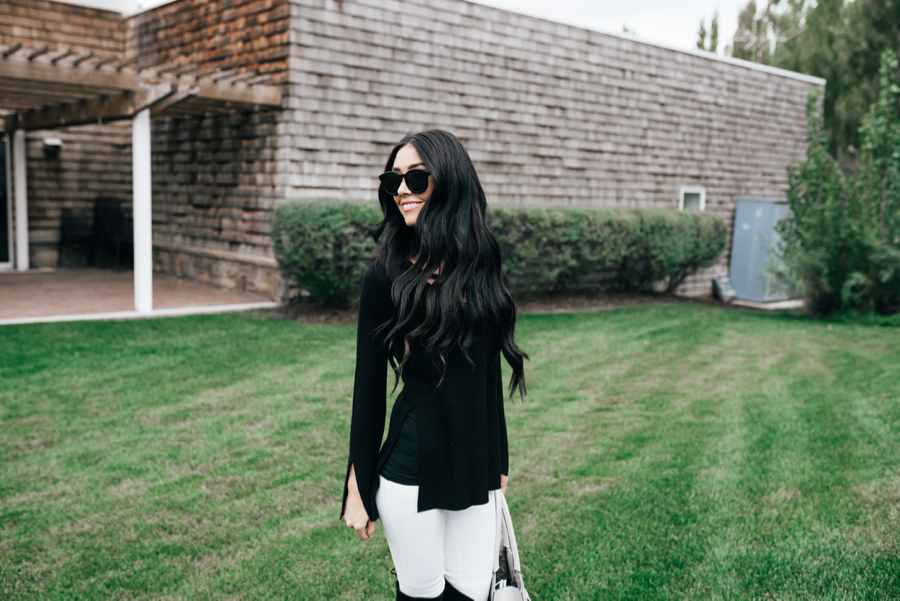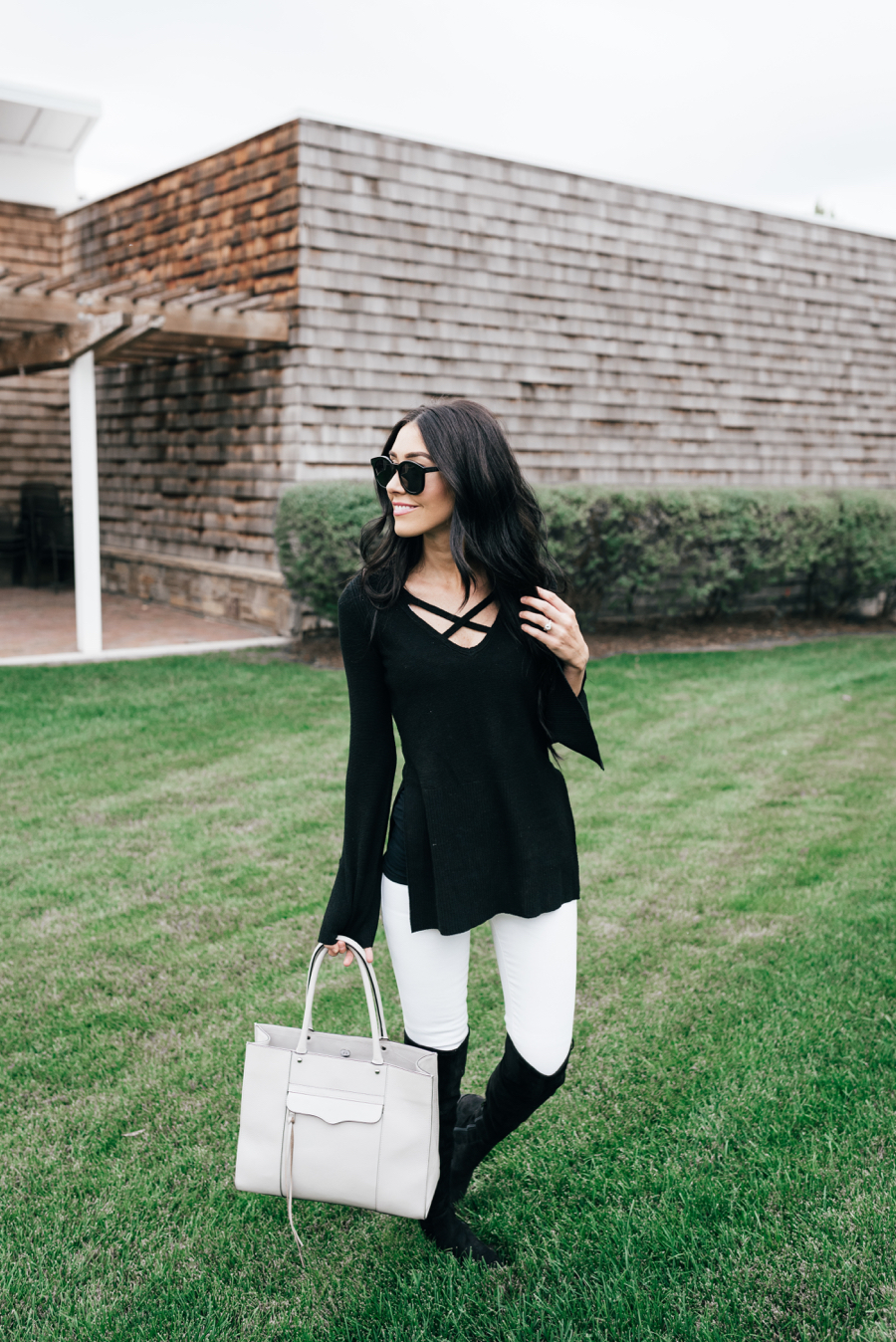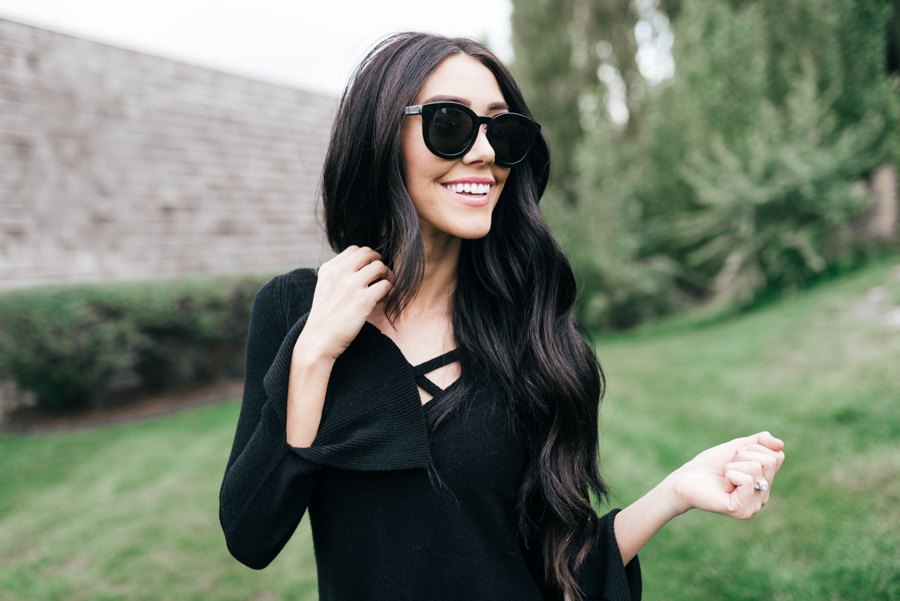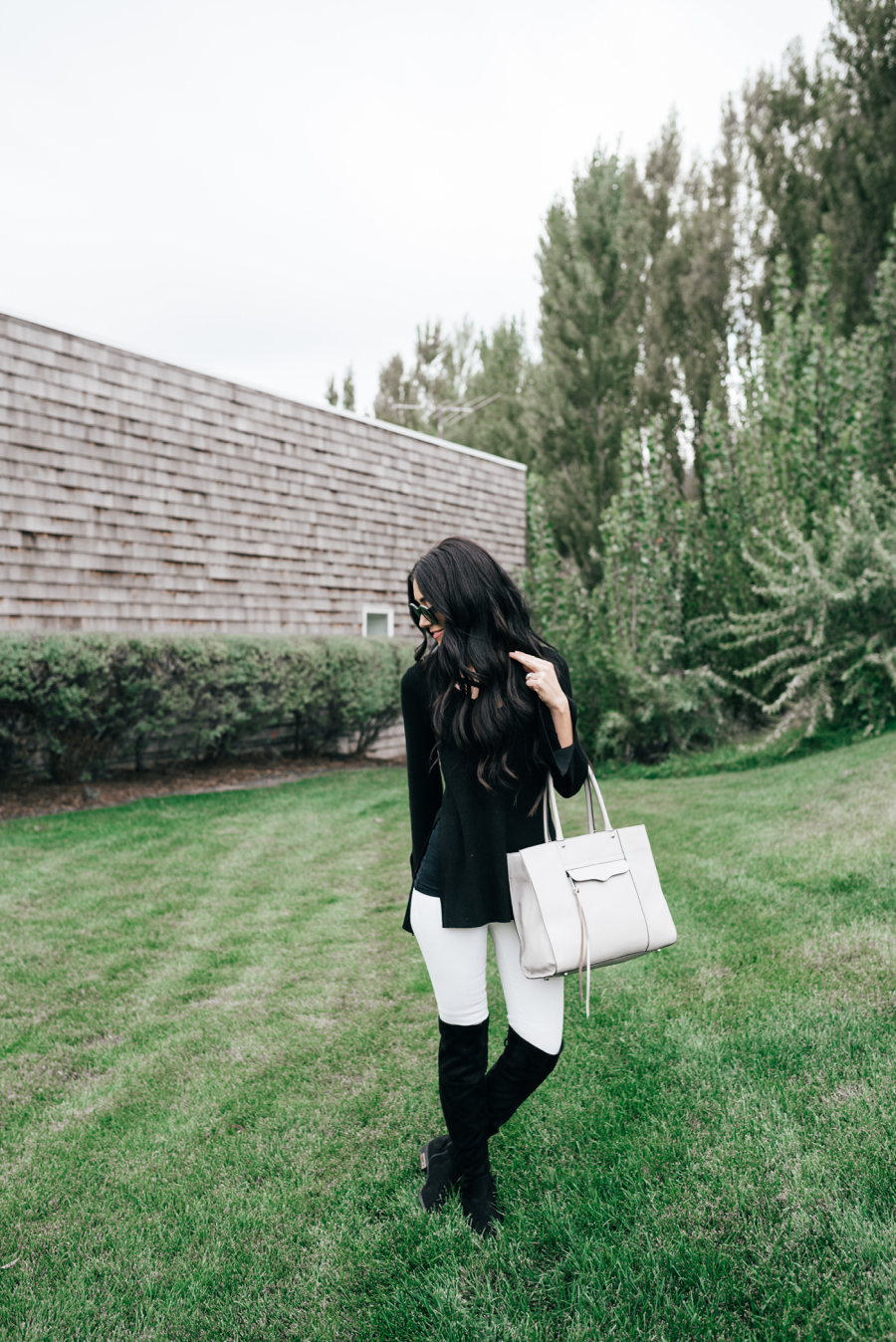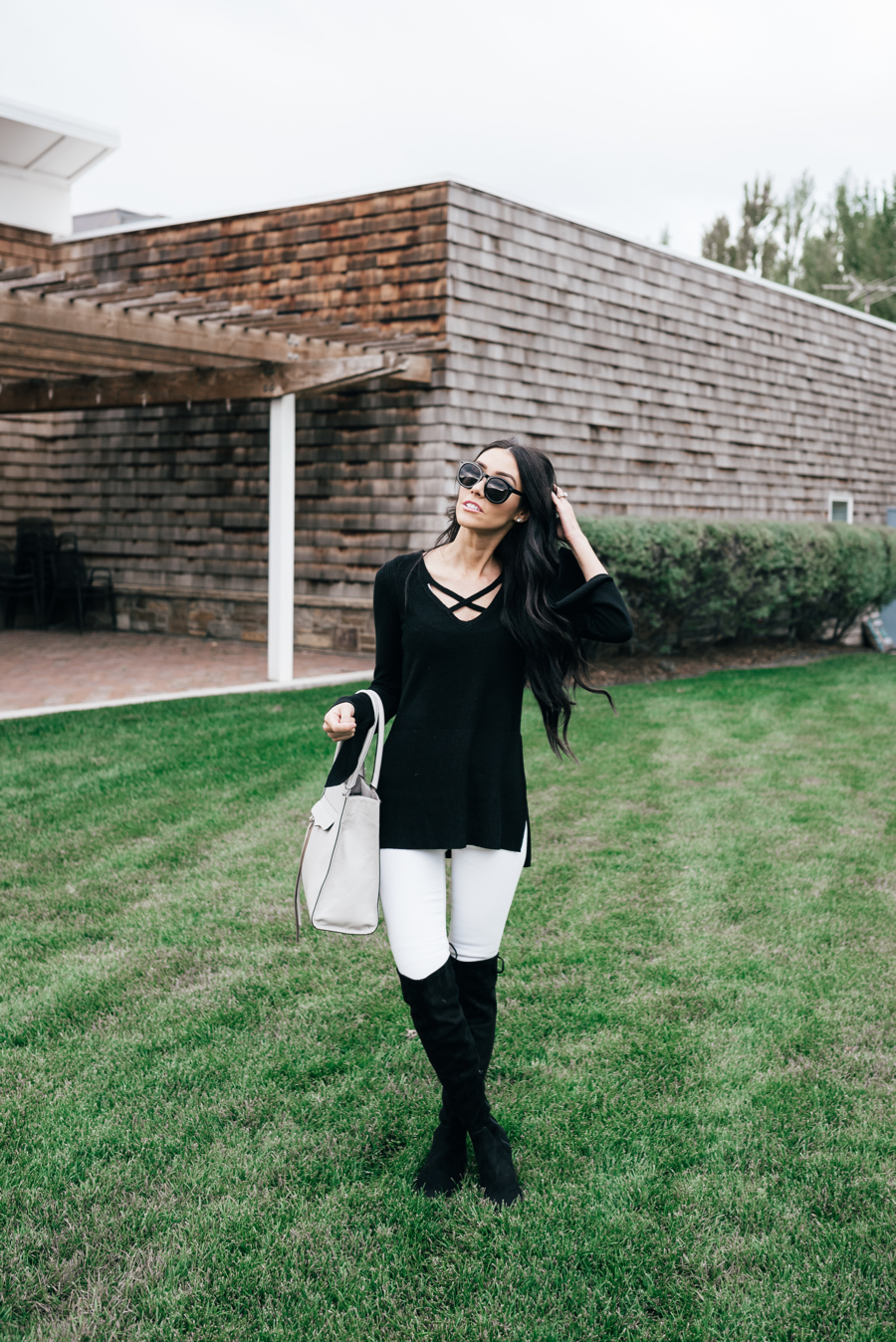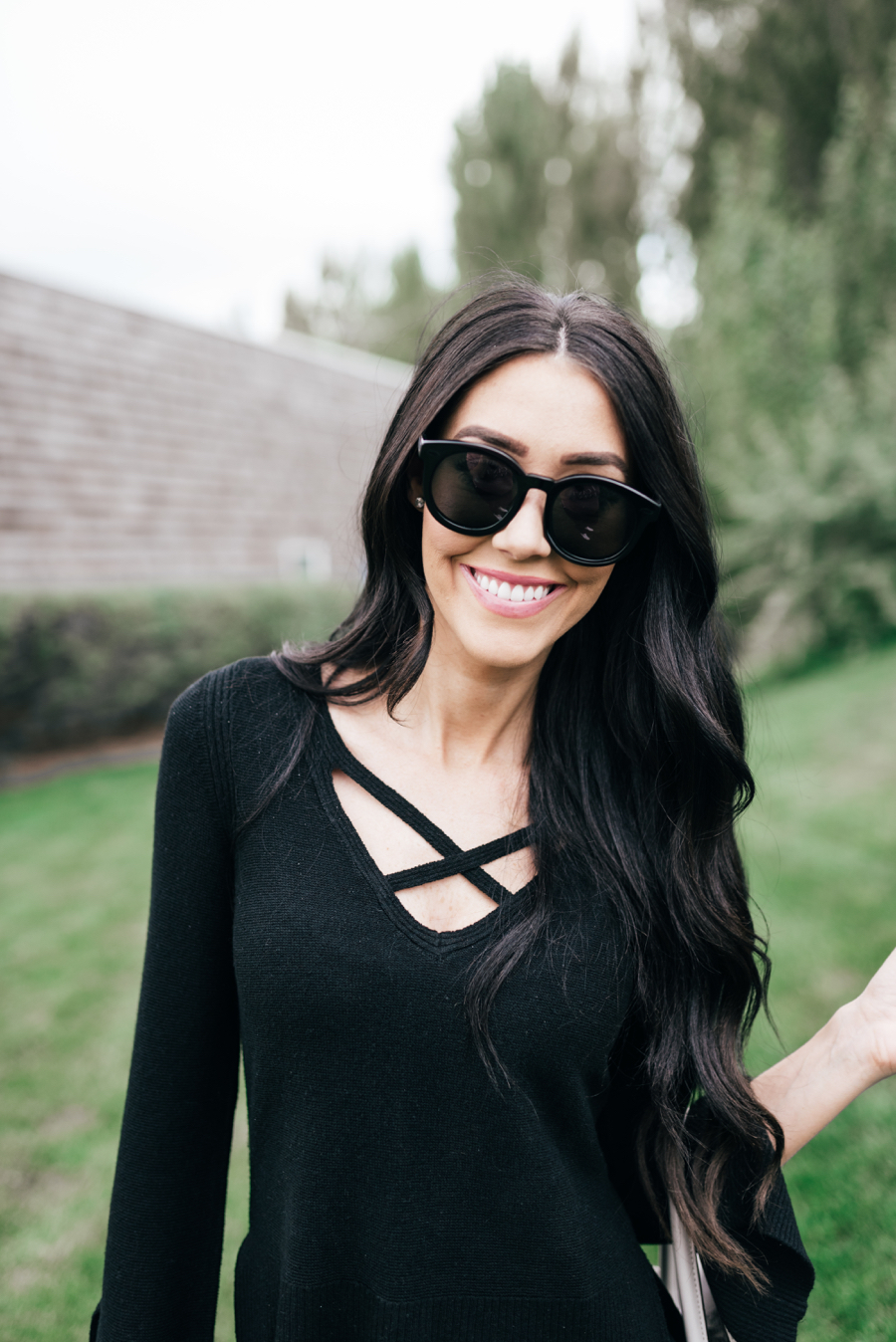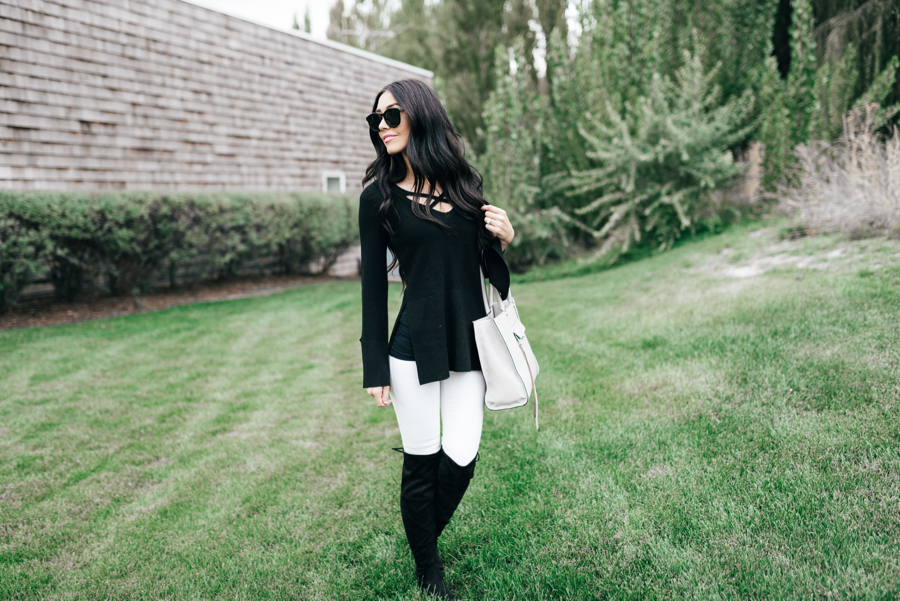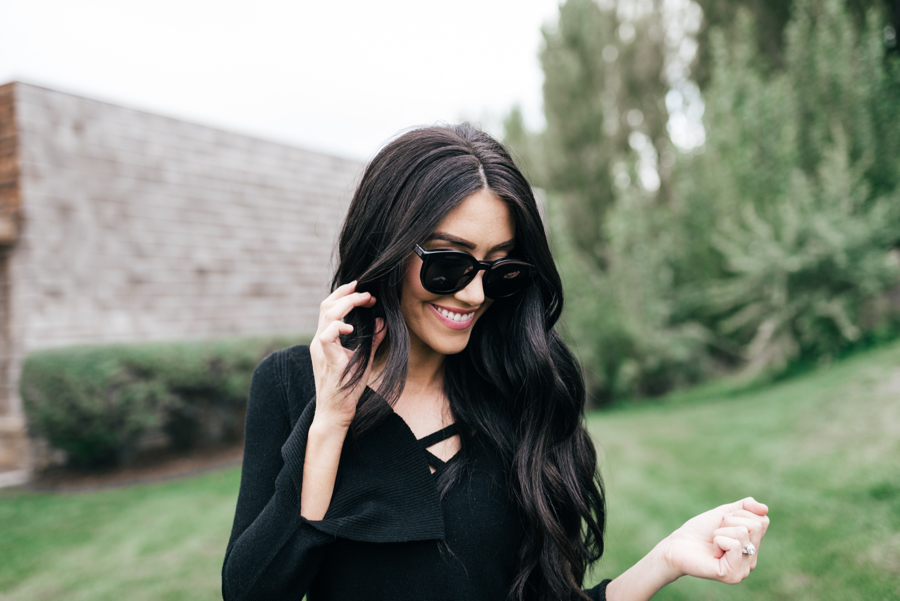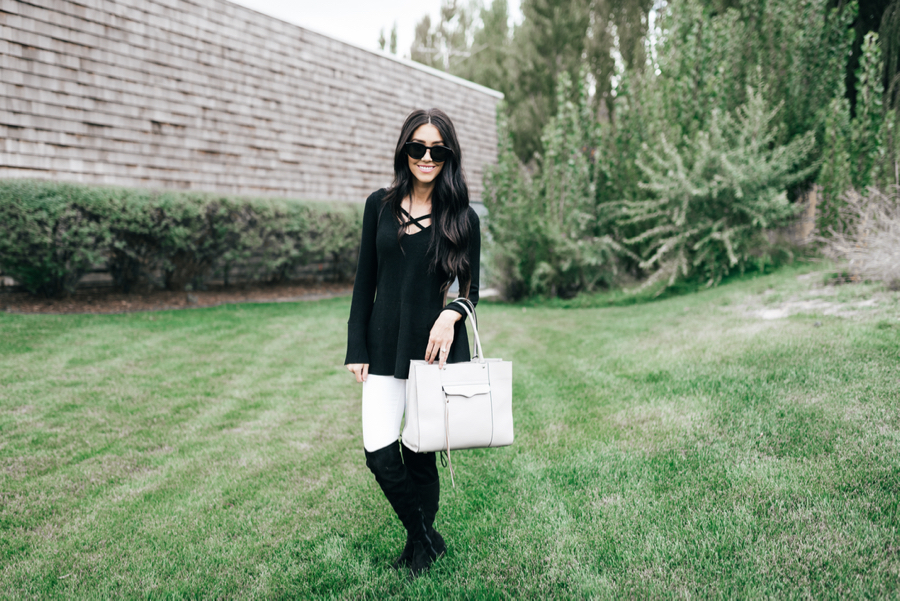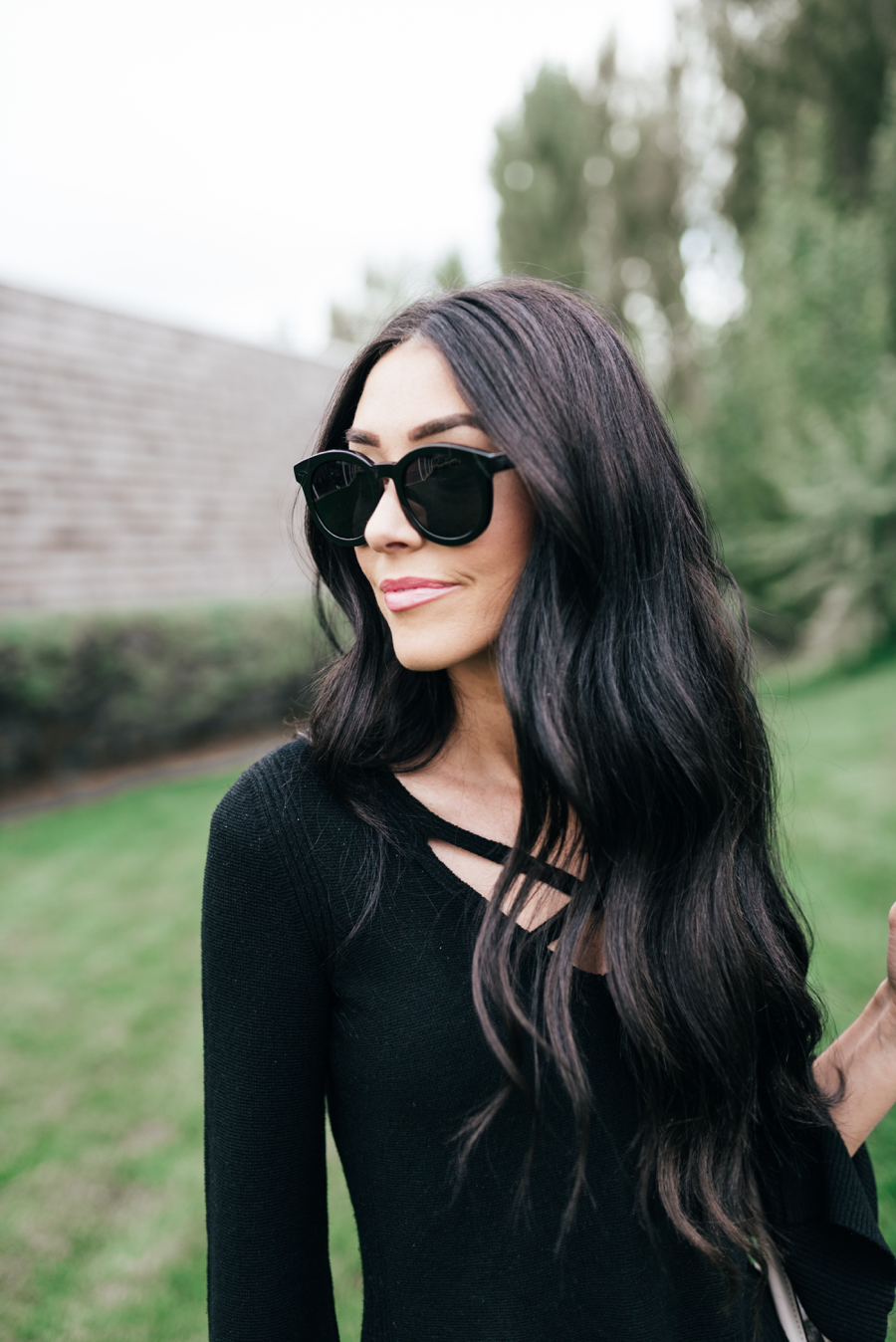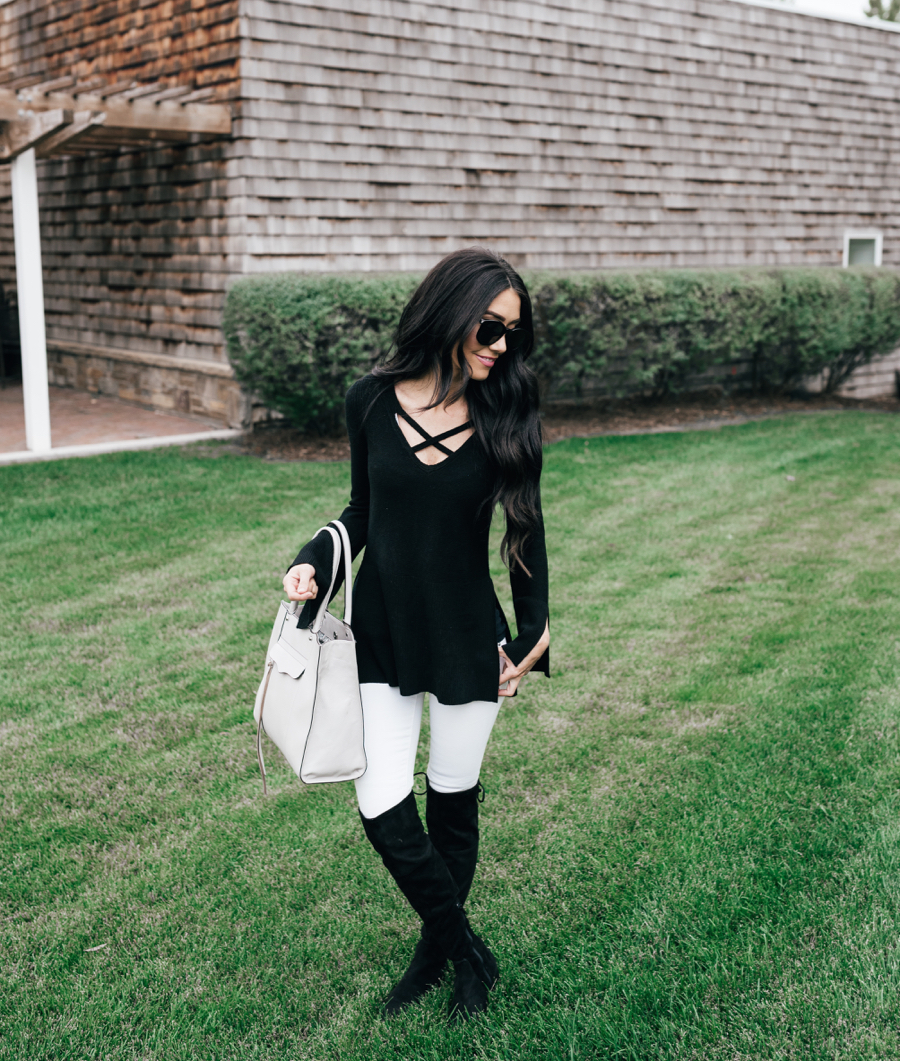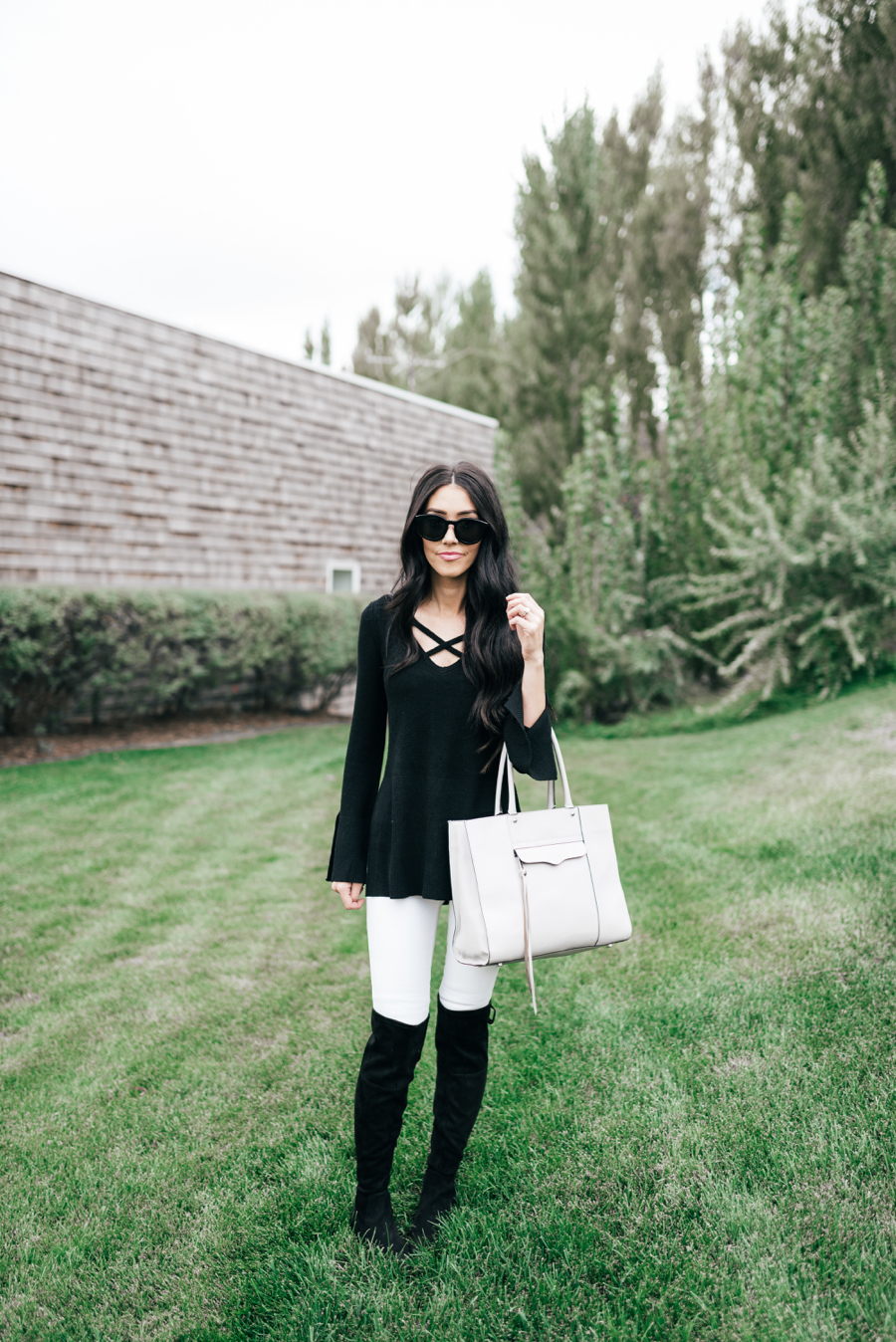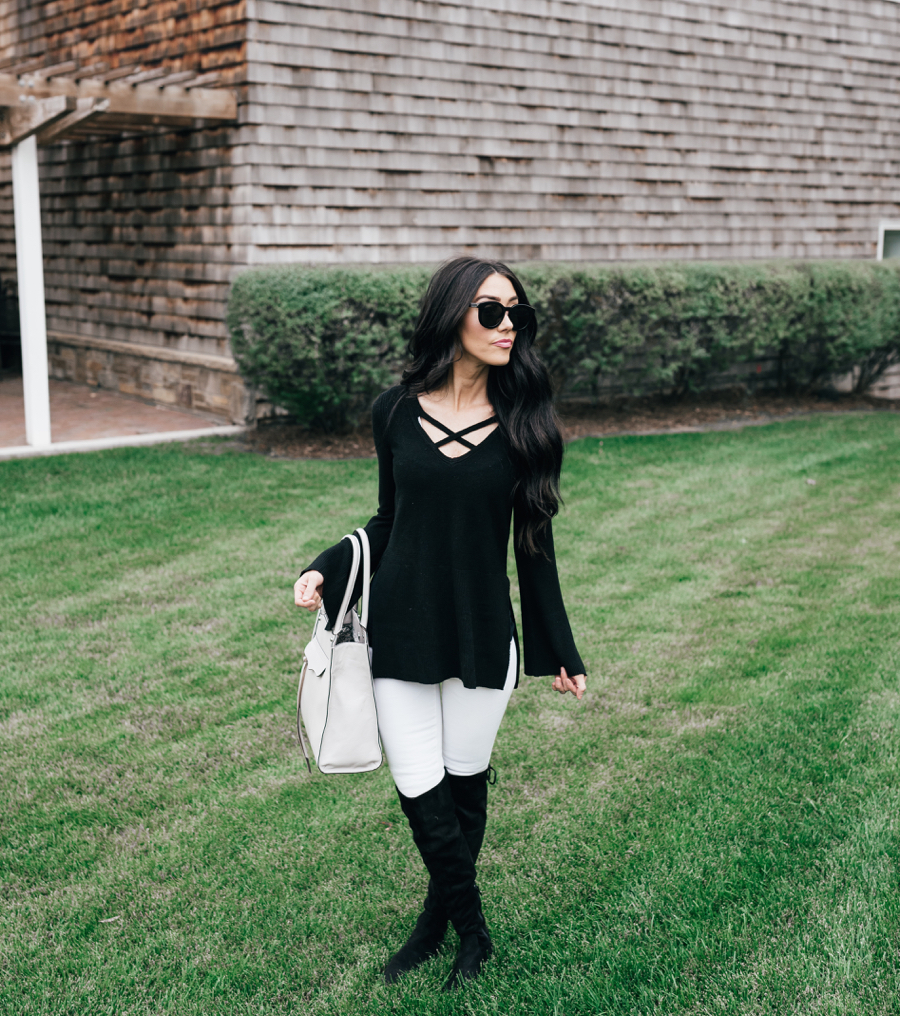 SWEATER  |  JEANS  |  BOOTS   |  SUNGLASSES  |  TOTE  |  LIPS
SHOP THE LOOK

I will never stop loving B&W. They are my "go-to" combo and although it might be past Labor Day I still love wearing my white jeans with a pair of cute boots! In this case it just happens to be OTK boots! I have picked out some of my favorites and most affordable! I have also included some tips for wearing Over the Knee boots. I grabbed these specific ones from Guess but have linked ones similar and a little less expensive as well.
Over the Knee Boot Tips
Make sure you have very tight jeans
Consider wearing a oversized sweater or something more simply because the boots make such a statement
That ALWAYS look amazing paired with a hat
Find the right heel height for you & your length of legs
SHOP THE BOOTS

I love this flat pair for me. I'm already pretty tall so I didn't want to add too much more height especially when wearing these boots. Don't get my wrong, I LOVE the way they look but I also think they are more of a statement piece and I don't want to over do it. But if you are already obsessed with this style – I feel ya! If you aren't, hope on board! You will love it!
Can we talk about how amaze balls this sweater is!? I first saw it online and knew I was going into the mall later that day so luckily they had it in stock. I have loved it ever since! I love the neckline it has on it as well as the bell sleeves! It comes in so many colors that I tagged below. Of course I love the black but I'm also a big fan of the mauve! It is so pretty! I love that the neckline has enough edge but isn't over exposing you!
I cannot believe it is already Wednesday! This week started off a little crazy but that's what Mondays are for right? Since then we have been busy having fun and enjoying the Halloween festivities! XOXO
SHOP THE LOOK