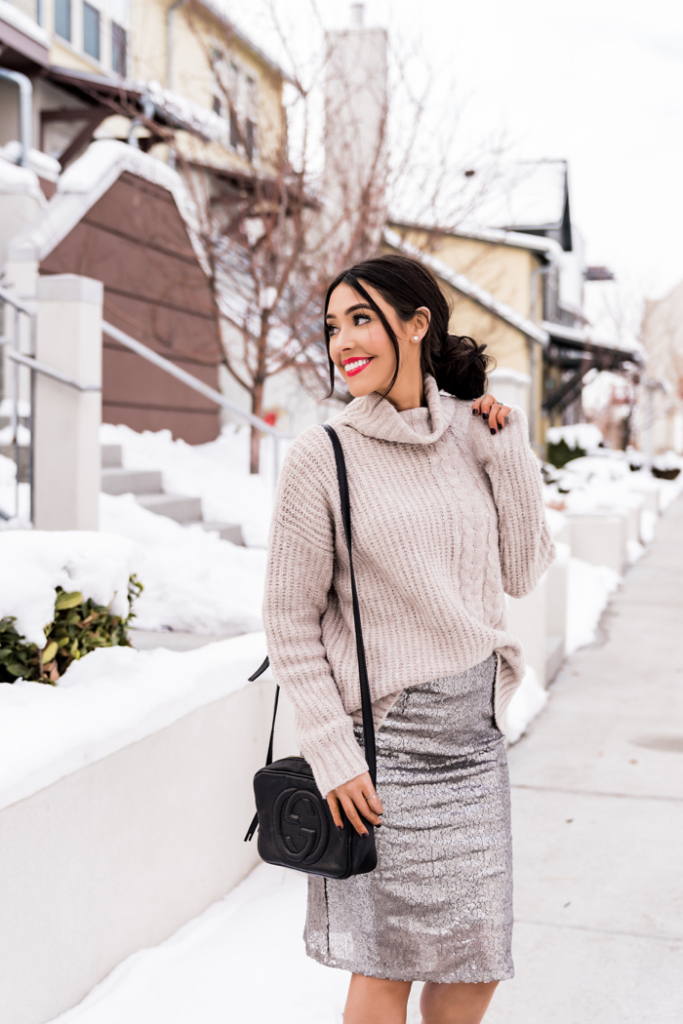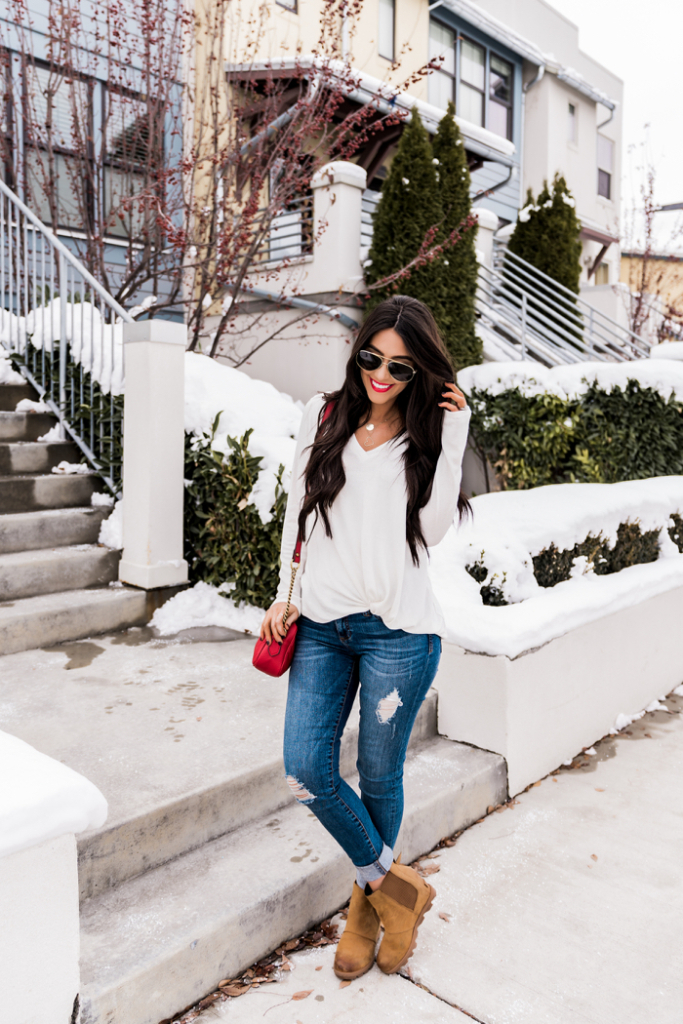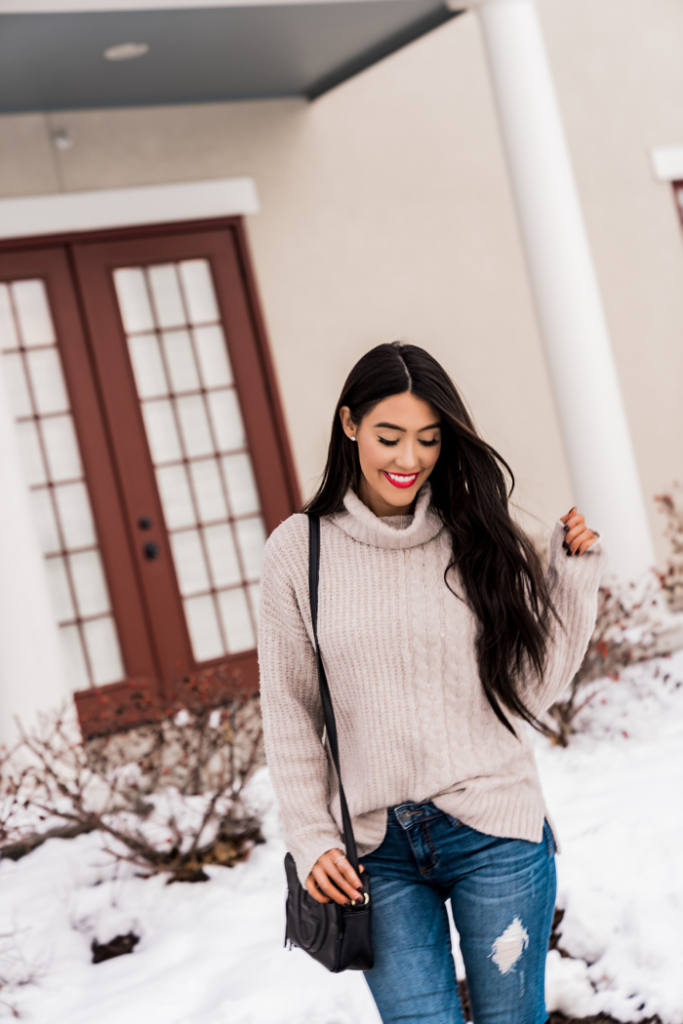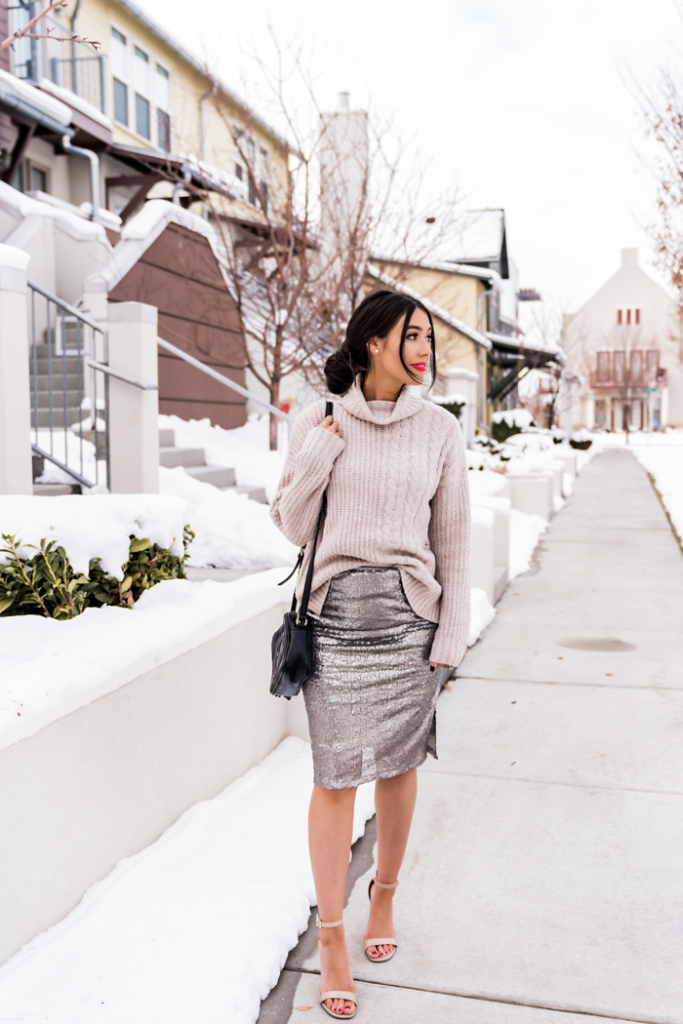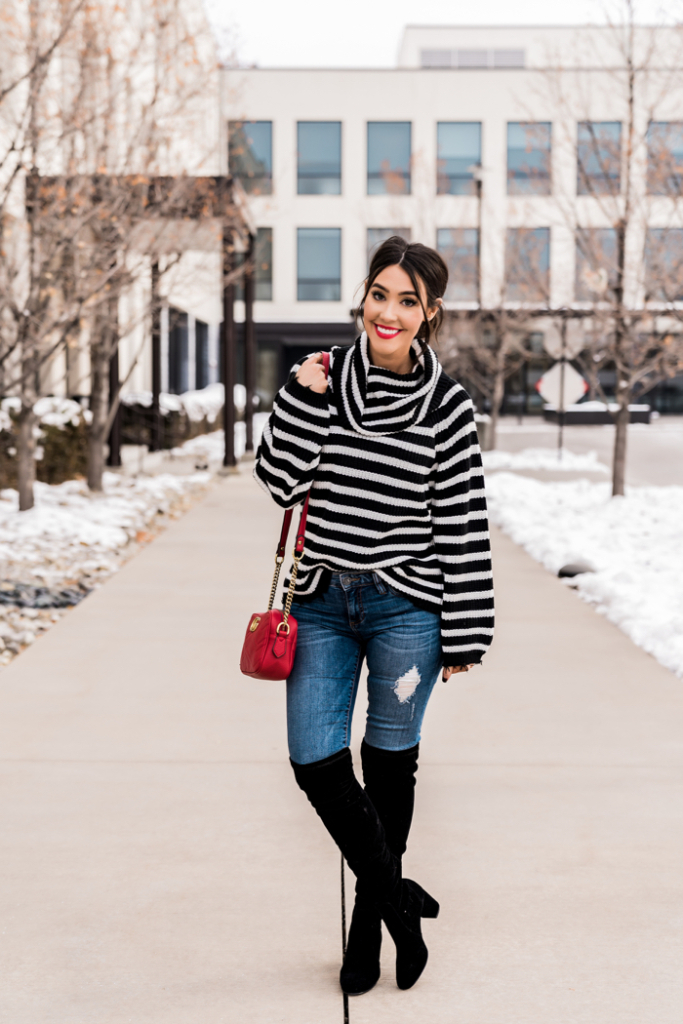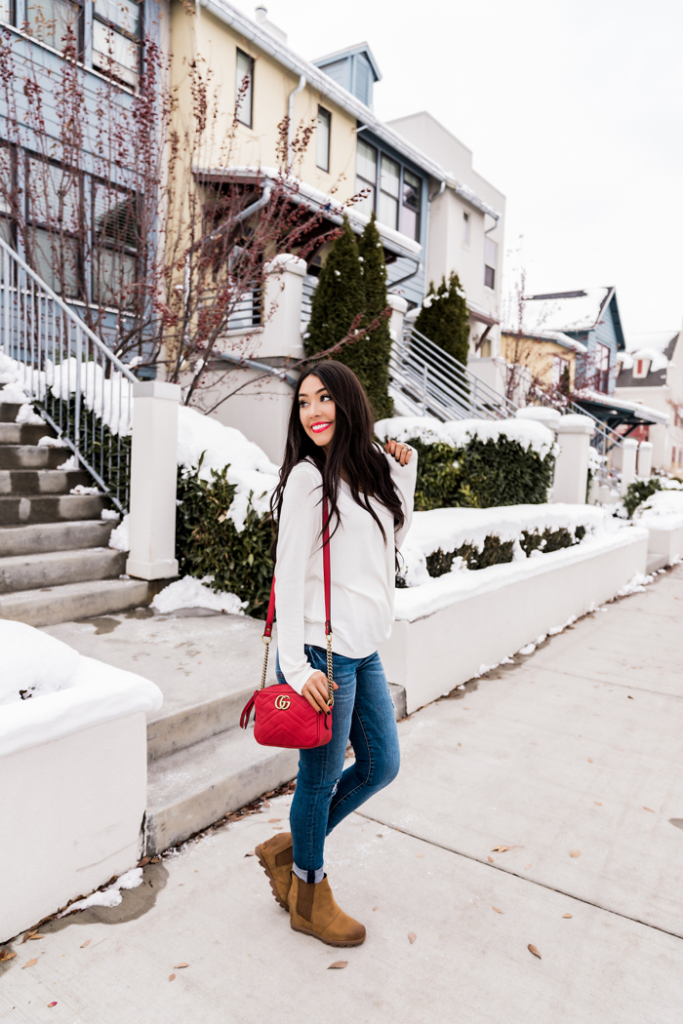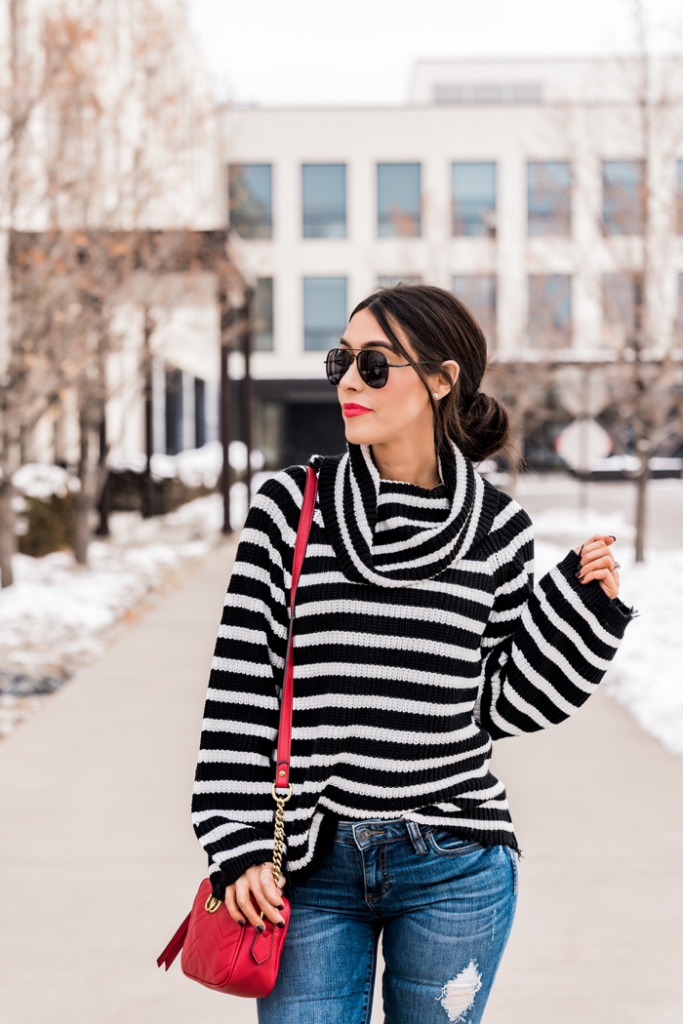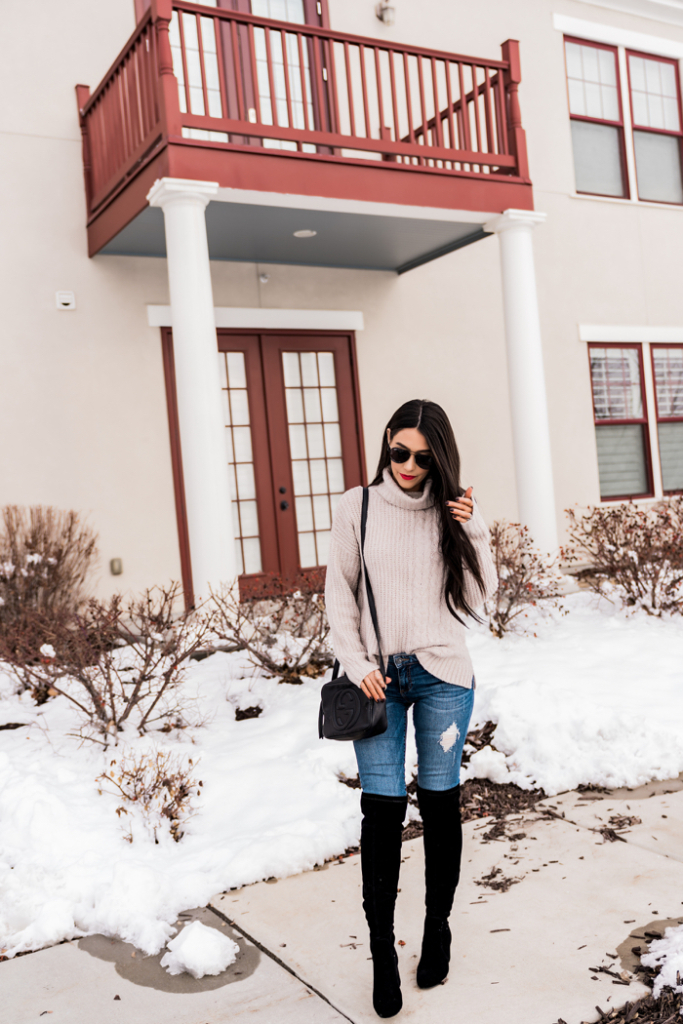 As much as I  would love the holidays to be picture perfect and movie worthy  real life can get crazy and busy! That doesn't mean you can't make the best of every moment! Don't put that pressure on yourself to have the perfect holiday season. Some of the best memories I have are when plans don't work out and we just wing it. One of my favorite brands Evereve is celebrating the holidays season with #holidayyourway and I'm so grateful they asked me to join them! Embrace those perfectly imperfect moments during the season and appreciate the small moments! I want to share some of my families traditions for the holidays along with my favorite pieces from Evereve. Sit back, grab a candy cane and relax! This is going to be a fun one. 
Before that though I  wanted to talk a little but about Evereve. If you guys are not familiar with them you will want to change that real soon. They have some of the best pieces and the best variety! Everything is top quality and ranges from being able to dress up for a perfect date night or cuddle up on the couch with you babies in the comfiest cozy pieces. I    love the range of pieces they have to offer and the quality is made up of top of the brand lines. The cherry on top though is the company moral! They stand for uplifting and supporting women and mommas out there. They are all about women feeling good about themselves and providing a wonderful shopping experience that you feel you're treating yourself (which all us busy mommas need). I    went into our City Creek store about a week ago with my babies and honestly the babies had the best time! They have a little area setup for kids with the cutest toys to play with and all the goldfish they could eat. Mommas, you know how helpful that is when you're shopping. I    was so impressed and had to practically pull my kids out of the store when it was time to. I    will be linking some of my favorite pieces all throughout the post. But let's talk the holidays and how we can make it fun but easy! 
My family takes the holidays seriously. We love spending time together and being able to take a step back from the hustle and bustle of everyday. It is so easy to get caught up in life and not take a few moments to appreciate the little things, I mean seriously, life can be crazy! Especially with little ones – shoutout to all you mamas! I see you and I love you! I want tot all about some of our holiday traditions. I feel like some family have these deep rooted traditions that they've done for years and years. That's amazing! But honestly, that's just not how my family is.
1. Advent Calendar
You know those silly advent calendars from the grocery store that have those little chocolates inside? Well, yeah. My kids are obsessed with them and we always grab a few of those for December. It's fun to see how excited Mason and Monroe get when they open up the door for the day. Sissy bear loves her chocolate – I think this is her favorite part of her day! 
2. Drive Around And See The Holiday Lights
Grab your pjs, get some hot chocolate, blast Rudolph the Red Nose Reindeer and geek out on Christmas! We're lucky enough to have the cutest light display set up just a few miles fro our home. You drive through the lights and it's about a 20-minute drive through the whole display. Our kids love it and it's a great way to get your Christmas light fix without having to go outside and freeze your butt off. 
3. Bake Together
My kids really enjoy spending time in the kitchen with me. Especially Mason and I totally eat up every single moment that we spend in the kitchen together. One of my favorite recipes to cook during the holidays and really any time of the year for that matter is chocolate chip cookies. I know, you think it's basic. I have the most amazing Chocolate Chip cookie recipe. I sound like that mom who says she makes the best Chicken Enchilada Casserole, haha. Honestly, I've been told by several people, not just my kids and husband, that these are the best chocolate chip cookies! 
4. Cuddle Around the fire watching Christmas Movies
Can I call this a tradition if this occurs in our home everyday? Yes! I can. There's nothing better than spending a Saturday cuddled up next to the fireplace, with yummy treats, my family all while watching Home Alone. Mason practically had the whole movie memorized. These are the moments that I live for. Being able to be with my family, enjoy the holiday season and relax.
Favorite Christmas Movies: 
Home Alone 1 
Home Alone 2
Christmas Vacation 
Elf 
Santa Claus
A Christmas Story
The Grinch
5. Open A Present On Christmas Eve
Now I'm pretty sure almost everyone does this so we're not so original but we still love it! Usually the gift that we open on Christmas Eve is pajamas. It must be Christmas magic that each year the kids want to open the present with the pjs in it (or moms are just really smart and wrap those the best so they want to open them and put them in front of all the other presents). There's nothing cuter than matching pjs for the whole family. Now, if only I could get my husband to wear a onesie with a butt flap, haha. 
I want to embrace my inner #holidayourway by sharing a couple fun holiday looks that are easy, comfortable and all around adorable for the season. Lately, I really have loved mixing patterns and textures. I feel like there really is no rule to style right now and I totally love it. Don't be afraid to think outside the box for your holiday looks. Mix lace with another lace, or sequins pants with a chunky sweater. Go for that bold red lip + own it.  Whatever makes you feel fabulous! I hope yo all have a happy holiday! XO.