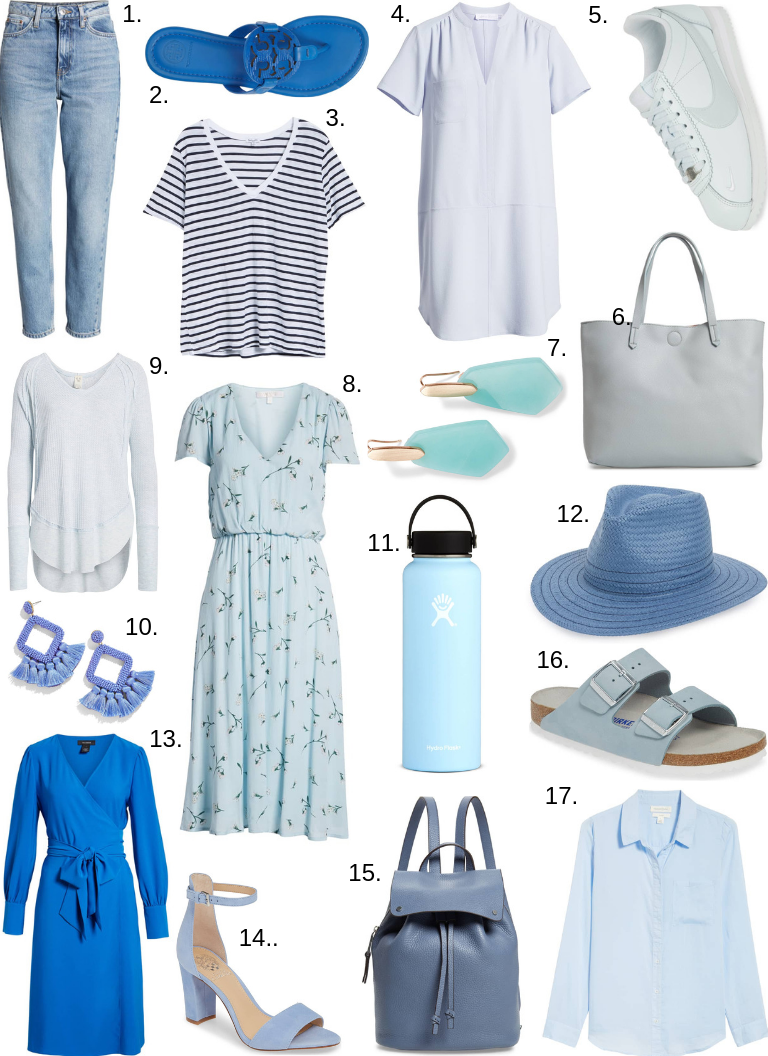 Hues of Blue for Spring

I can't help but notice all the hues of blue for spring! Usually, I lean more towards pinks and blushes. I'm not sure if it's because I'm having a baby boy in a few weeks or what but I have picked out some adorable things! Let's start with this super cute and simple button up top. This type of shirt is one of my favorites for the springtime, headed into the summer. It is beyond cute paired with some jeans and a fun bright belt. Wear heels with it or sneakers! There are just so many ways to make a complete look with this top.
This spring, I plan on getting out of the house and going on walks as much as possible. If there are any new moms out there reading this, make it a point every day to take a few moments to get some sun. It gives you time to get out of the house and stop worrying about the dishes you need to do and the laundry that is piling up. Get some sun on your face, go on a walk to get your heartbeat up a little bit! It will totally help with the baby blues.
Let's talk about a few pieces that are more casual, the Nike Cortez sneakers in this super cute seafoam green color are everything. I wear these all the time, I don't have this color, but I totally am eyeing them. I pair mine with a t-shirt dress or of course, my momiforn, t-shirt, and jeans. Next is one of my favorite shirts ever, which is CURRENTLY on sale, so run before it's gone! The Free People Catalina V-neck is one of those shirts that I seriously had to buy in every color because, yes, I wear it that much! It comes in this gorgeous light blue shade which goes perfectly with my hues of blue for spring.

Accesories

Dresses & Tops

Shoes