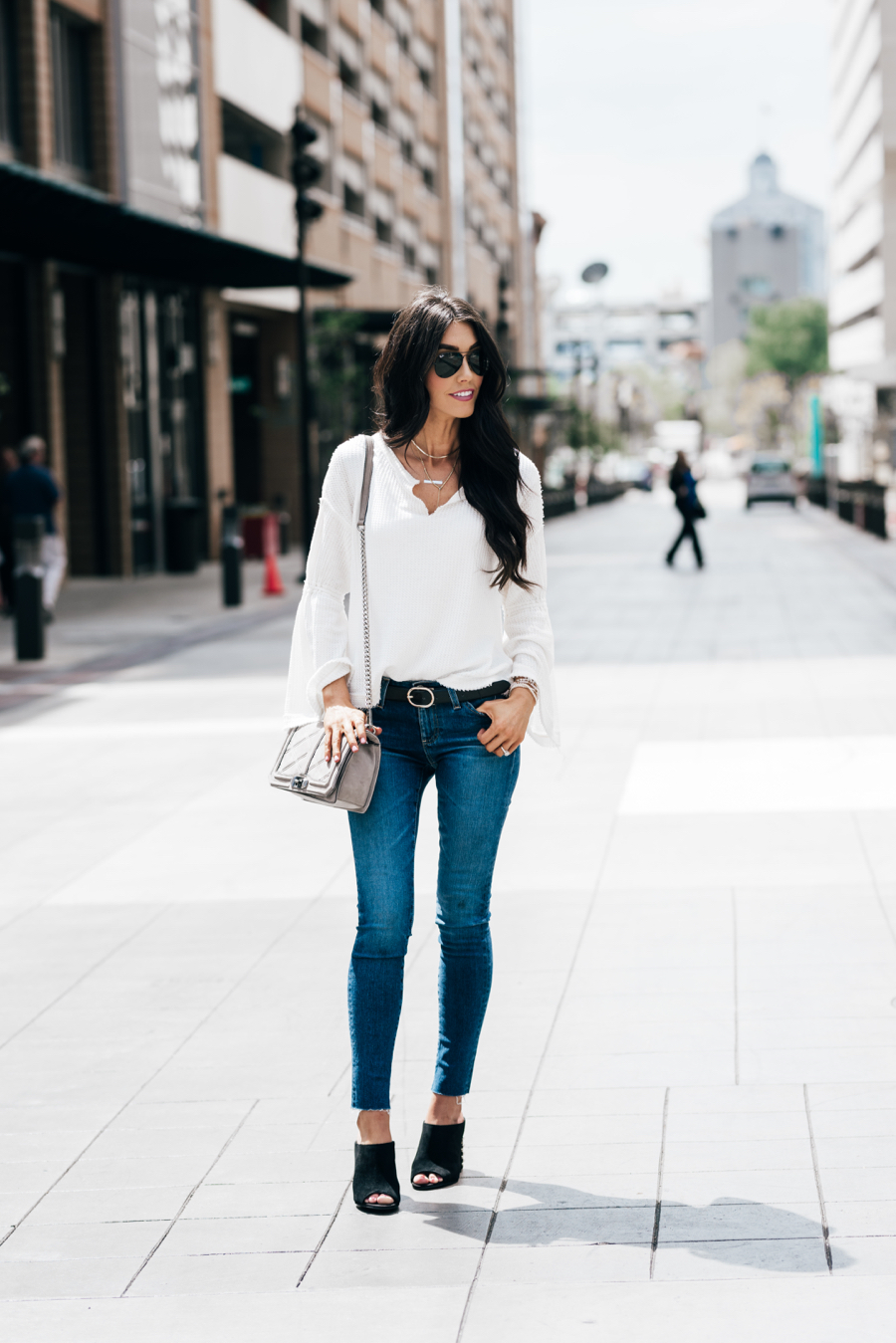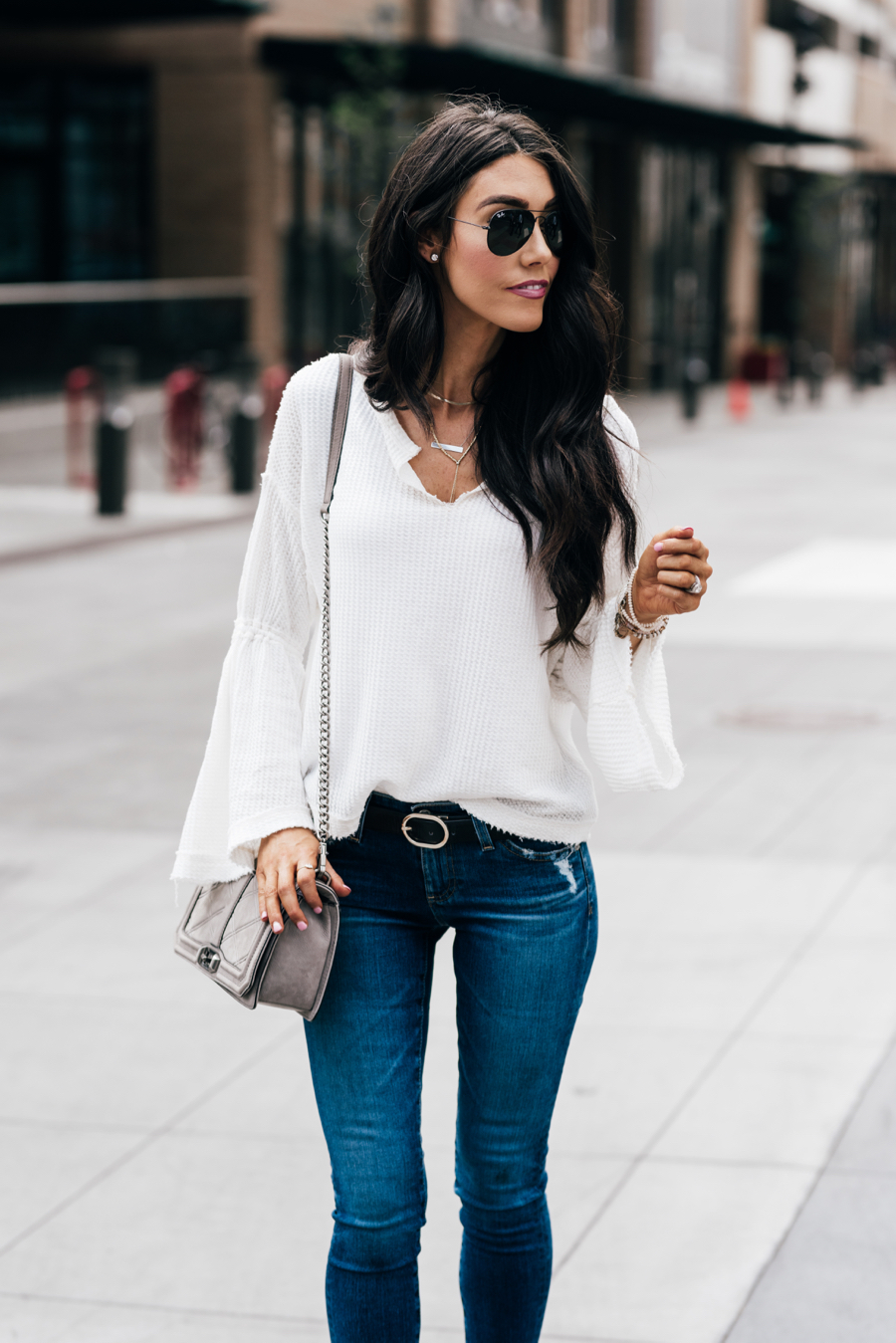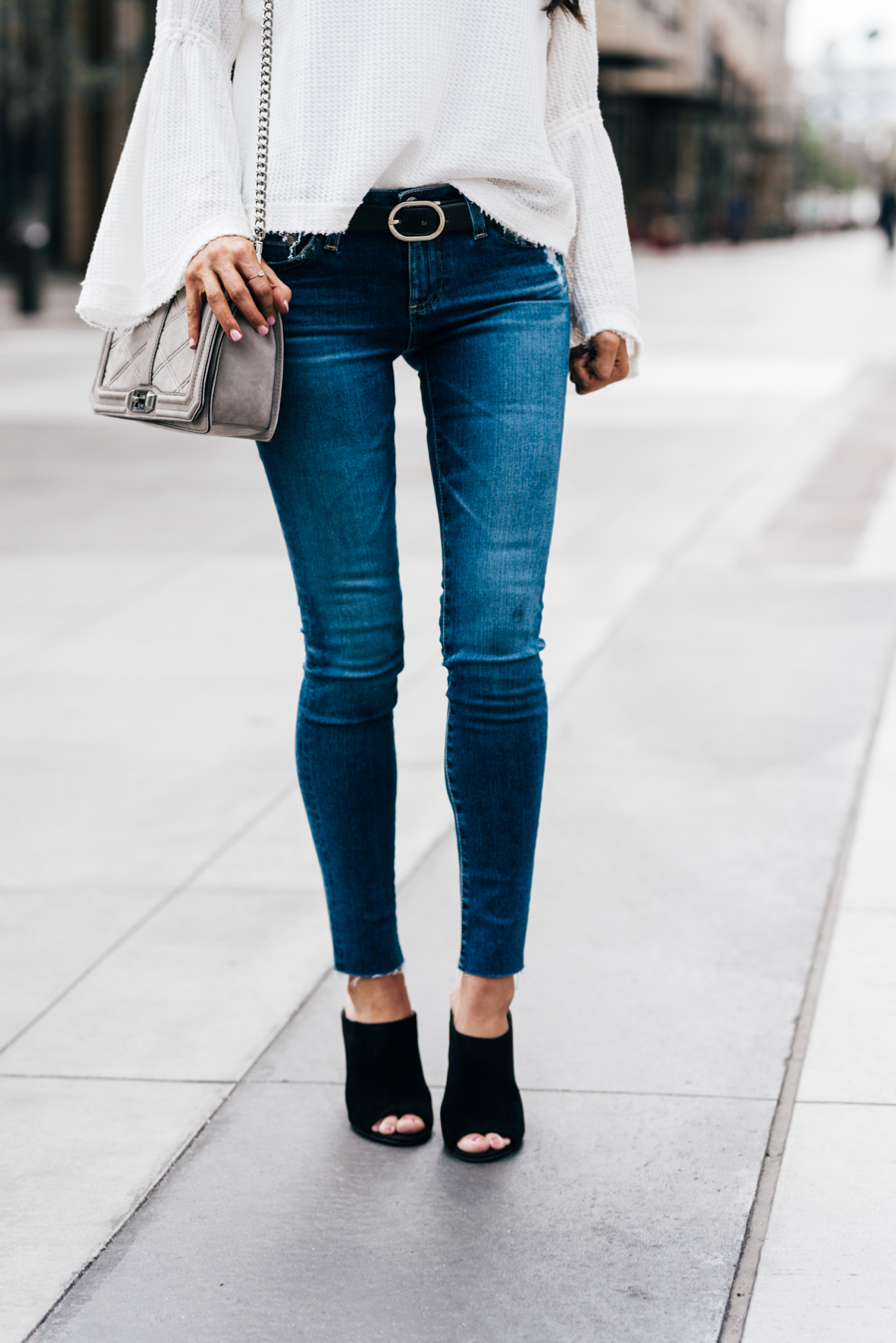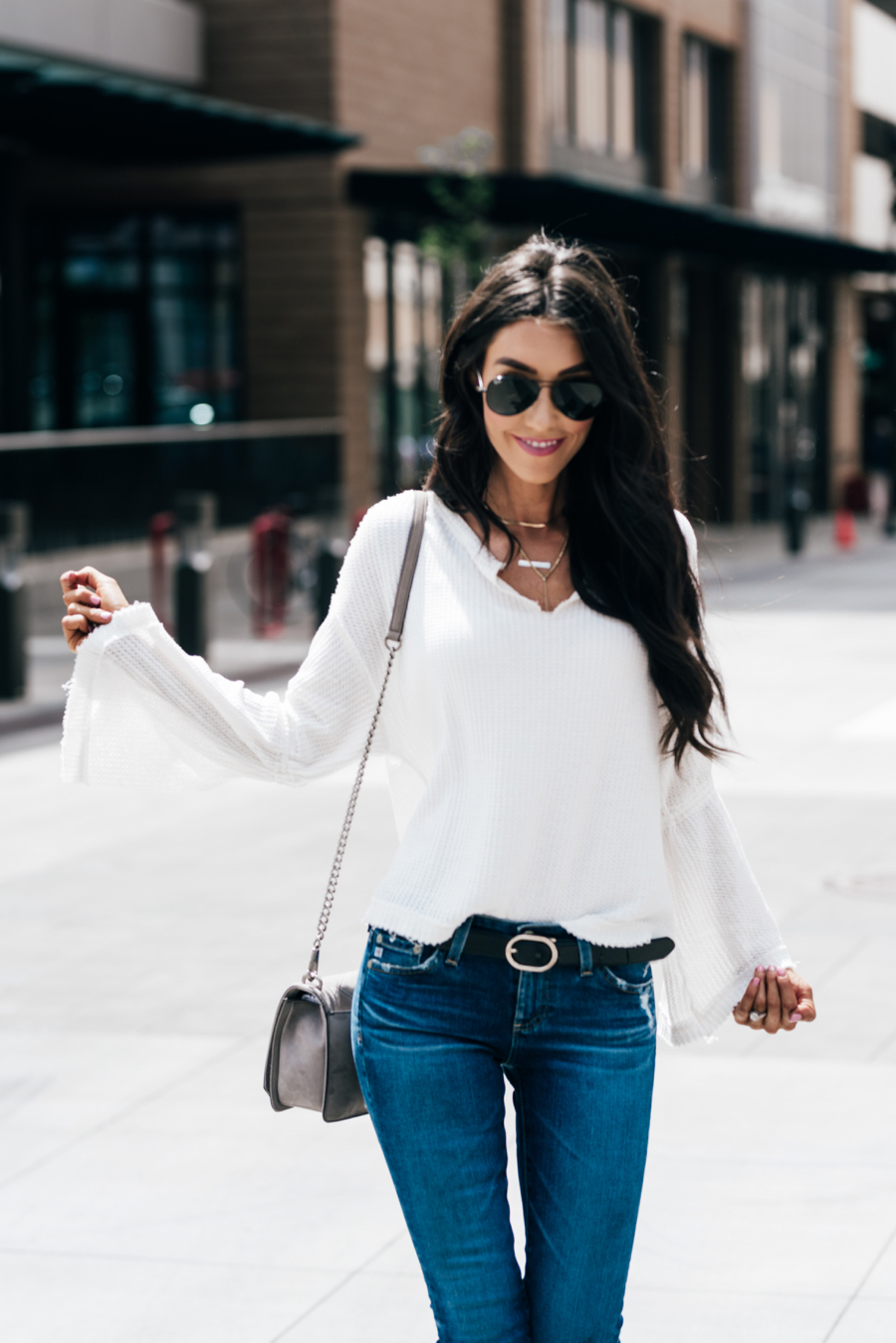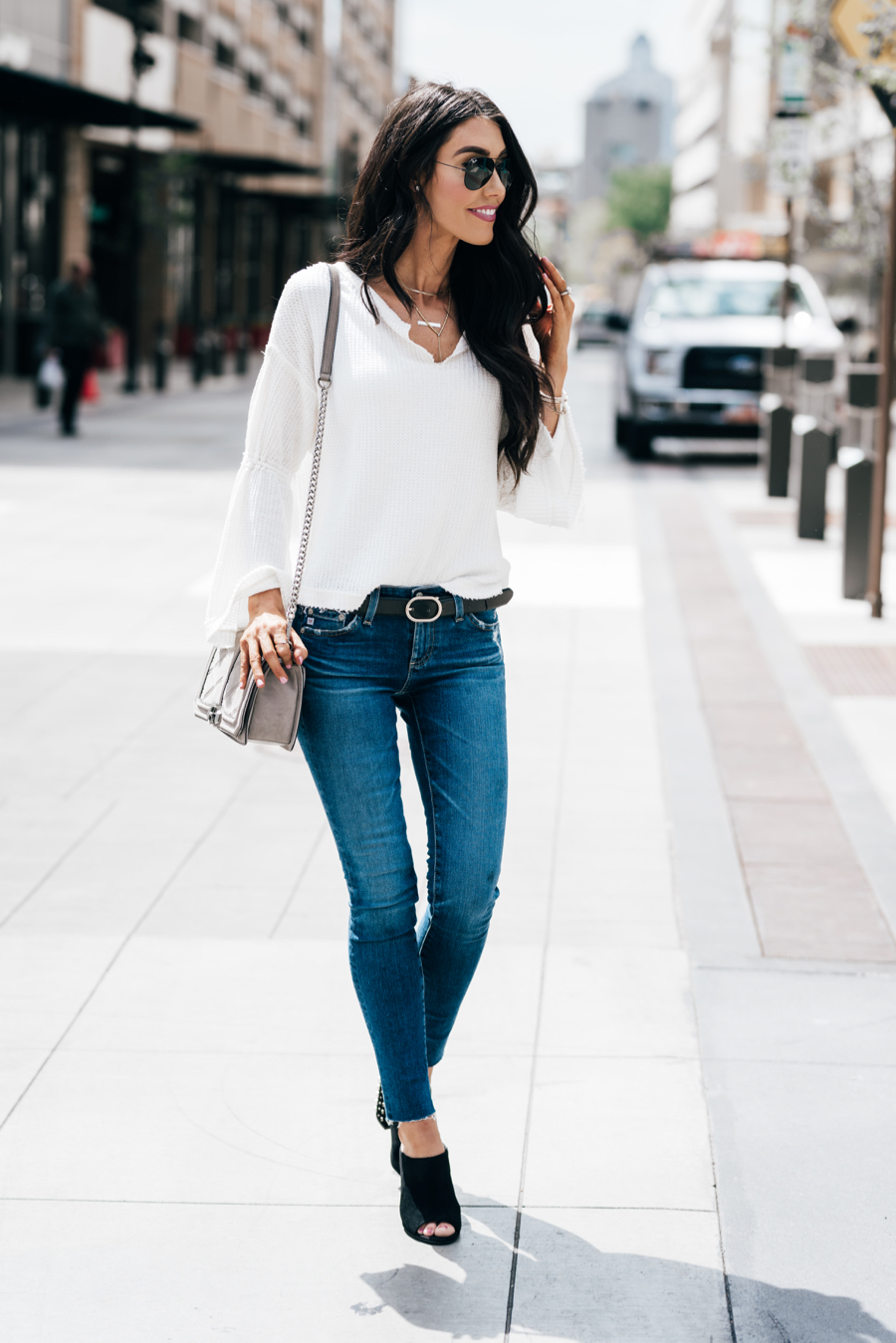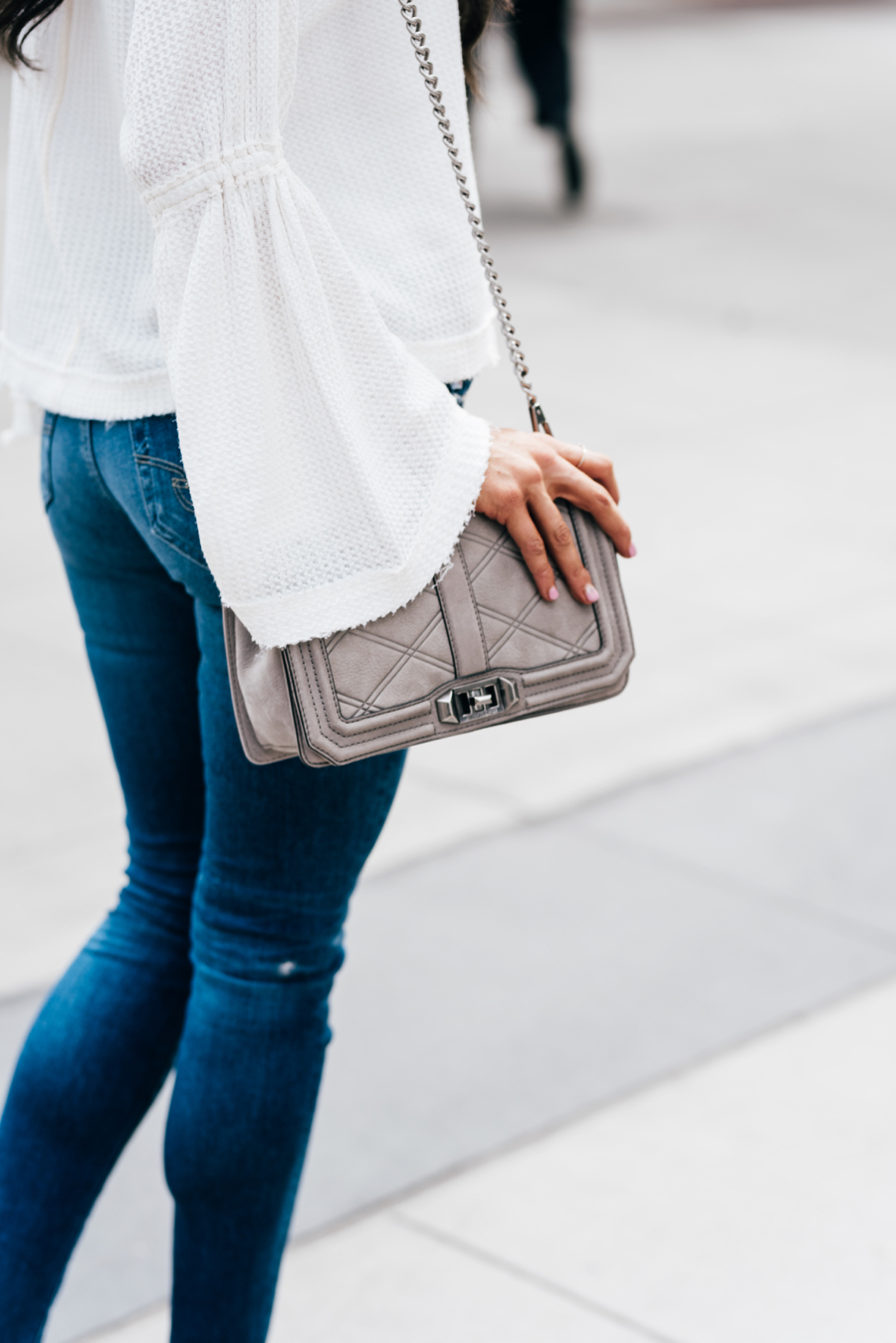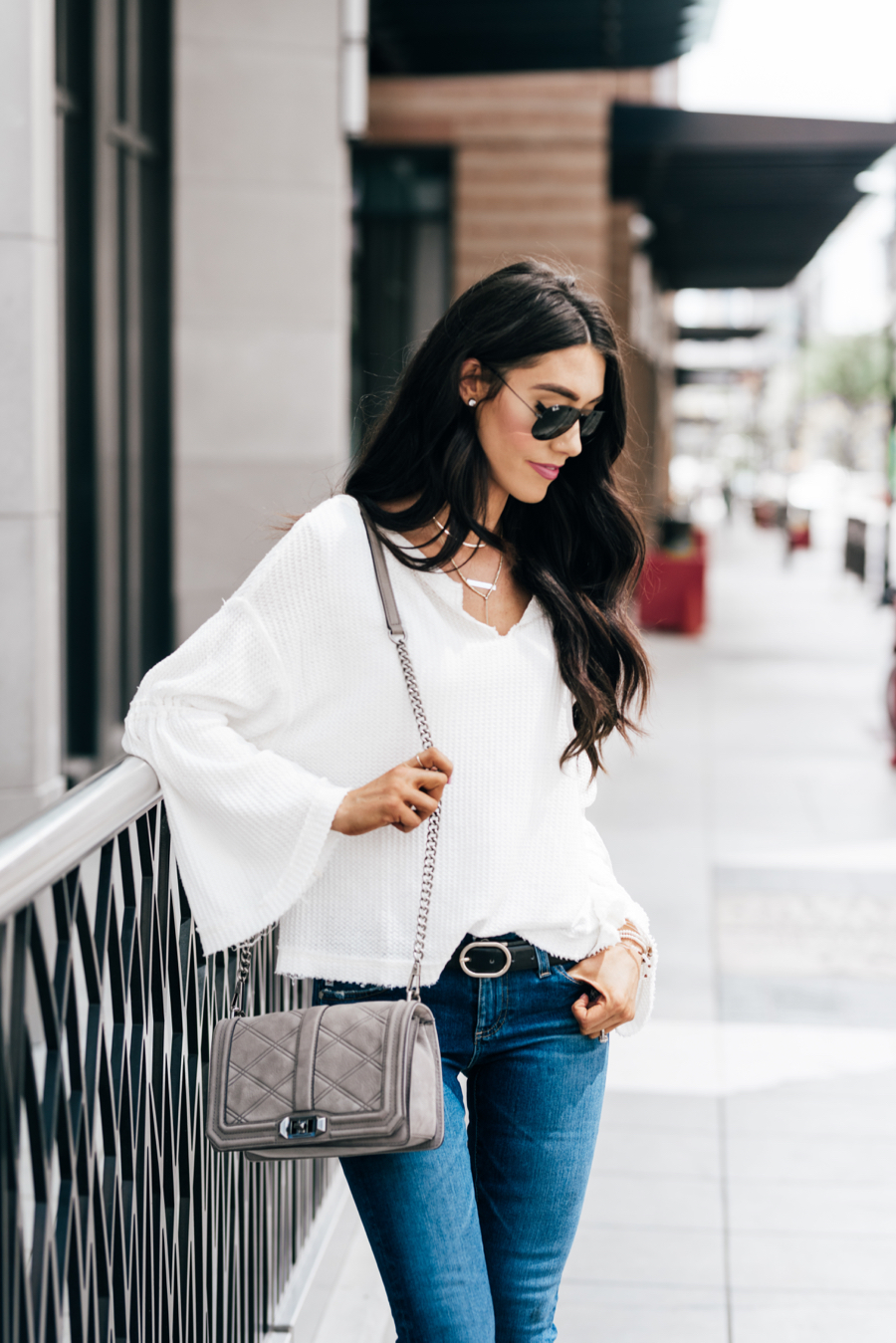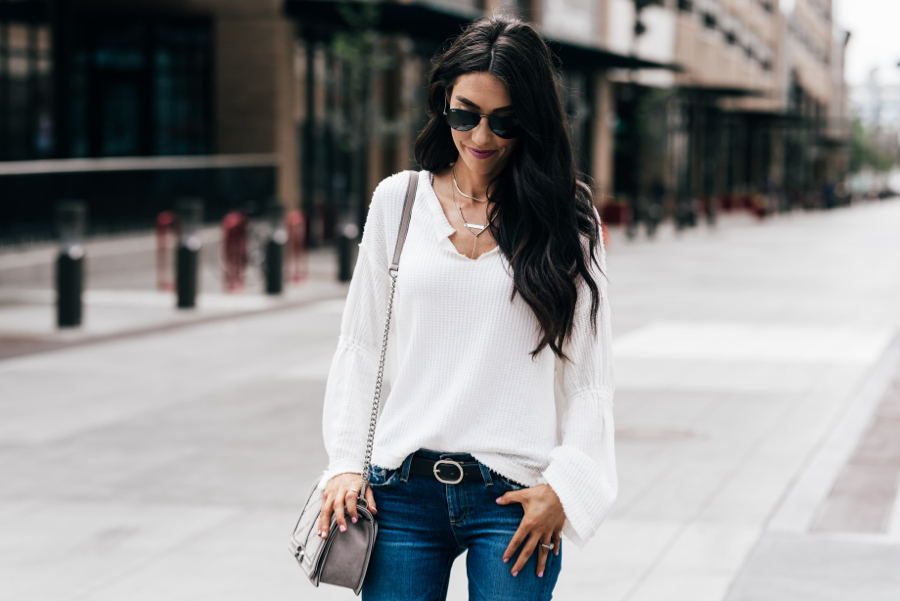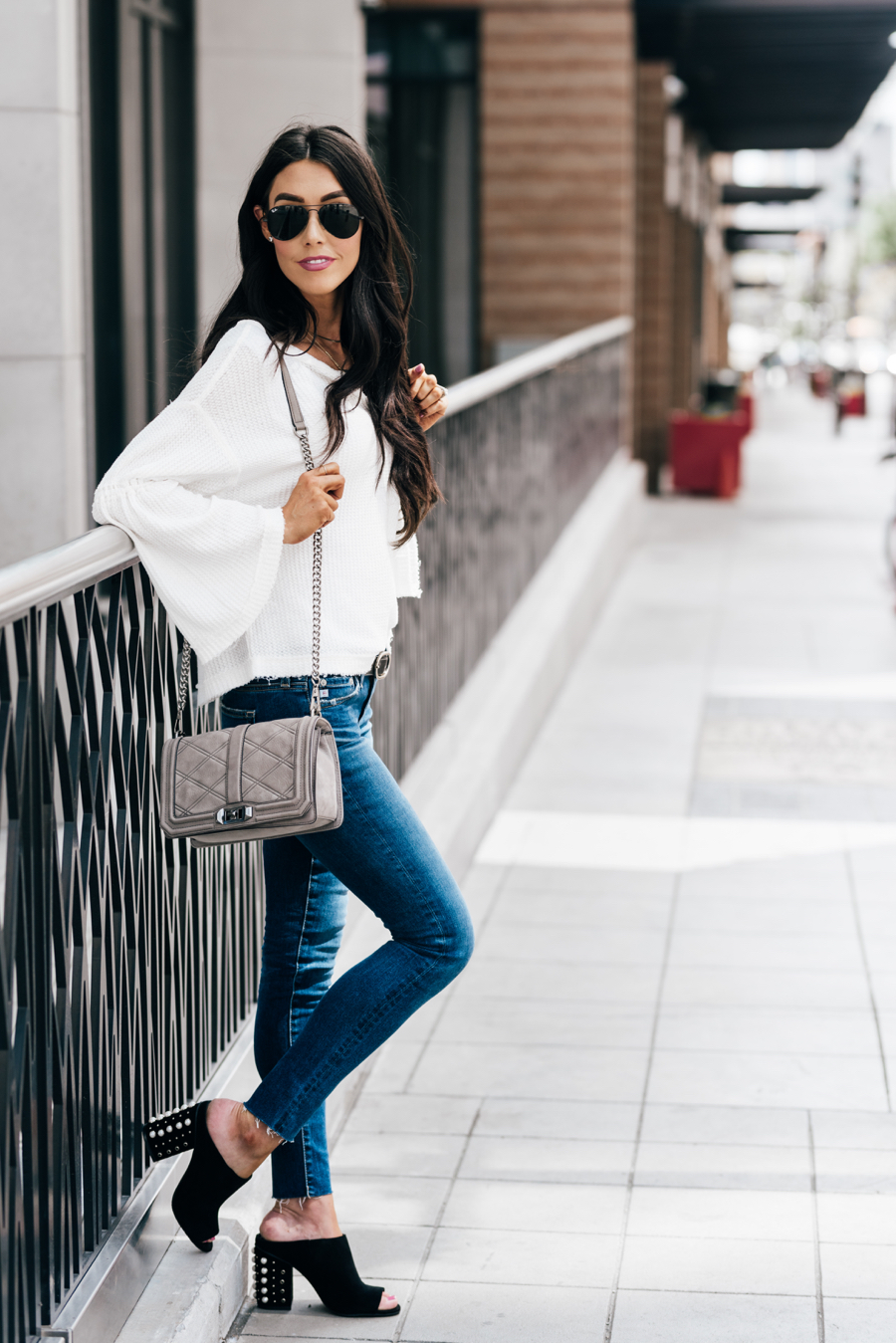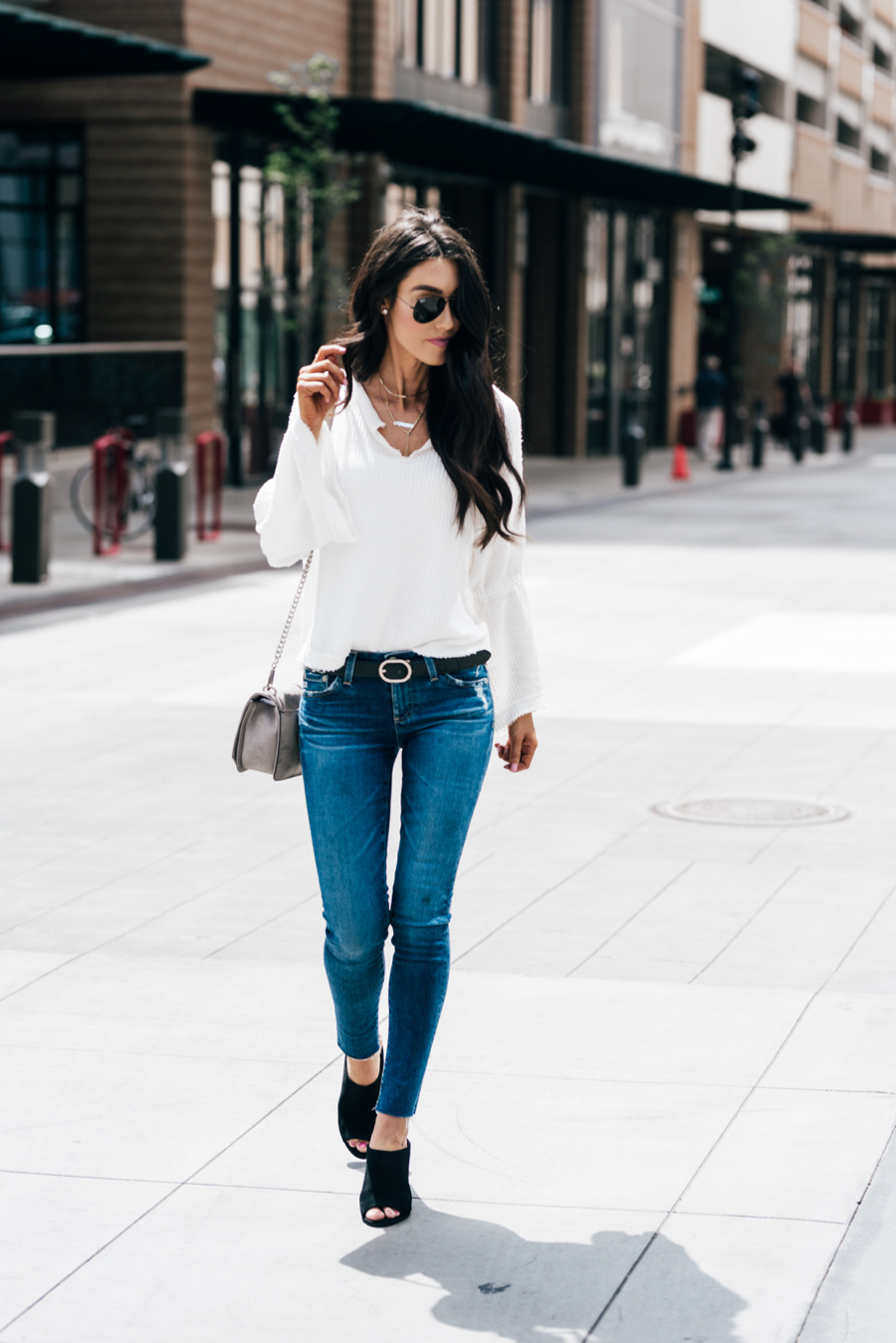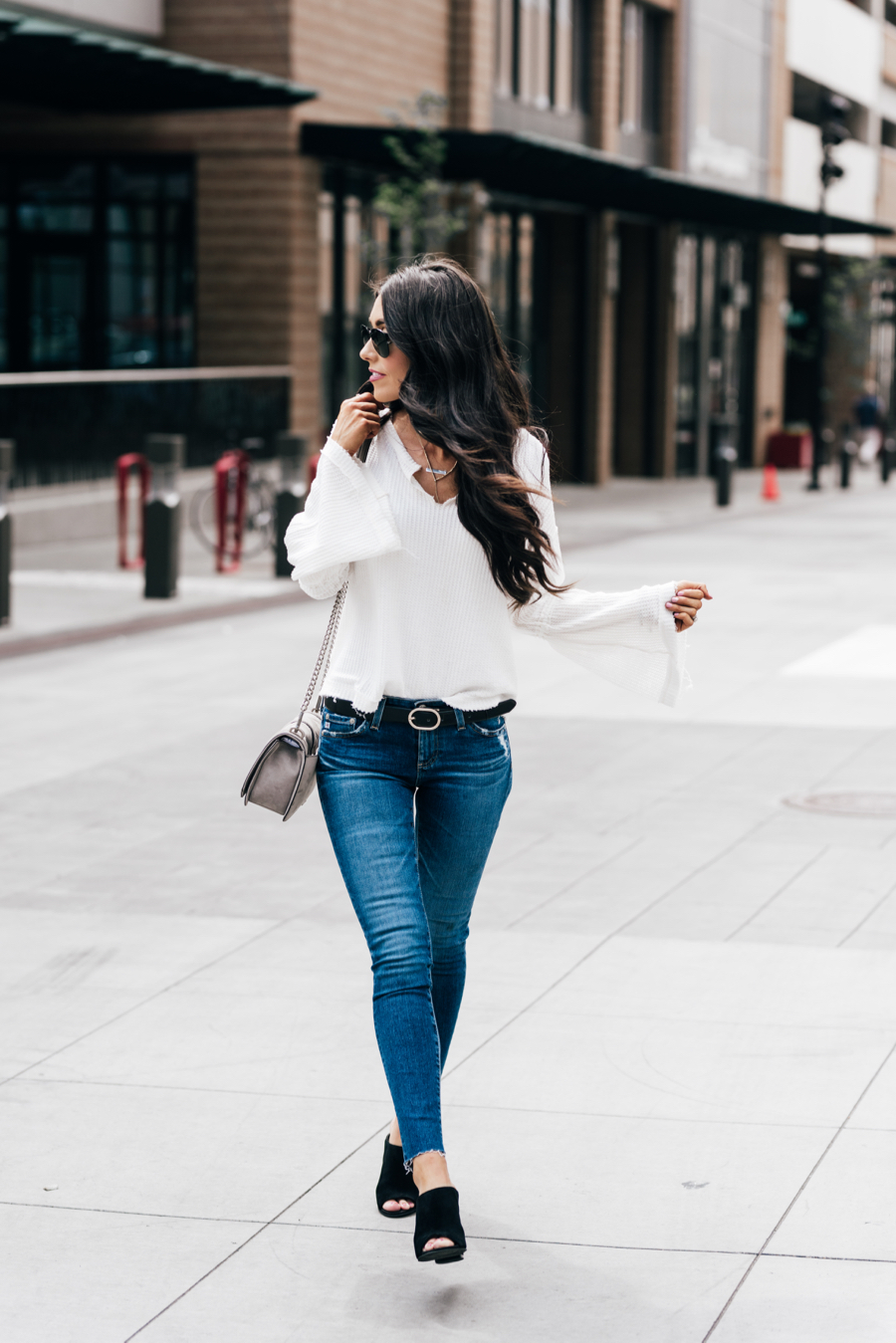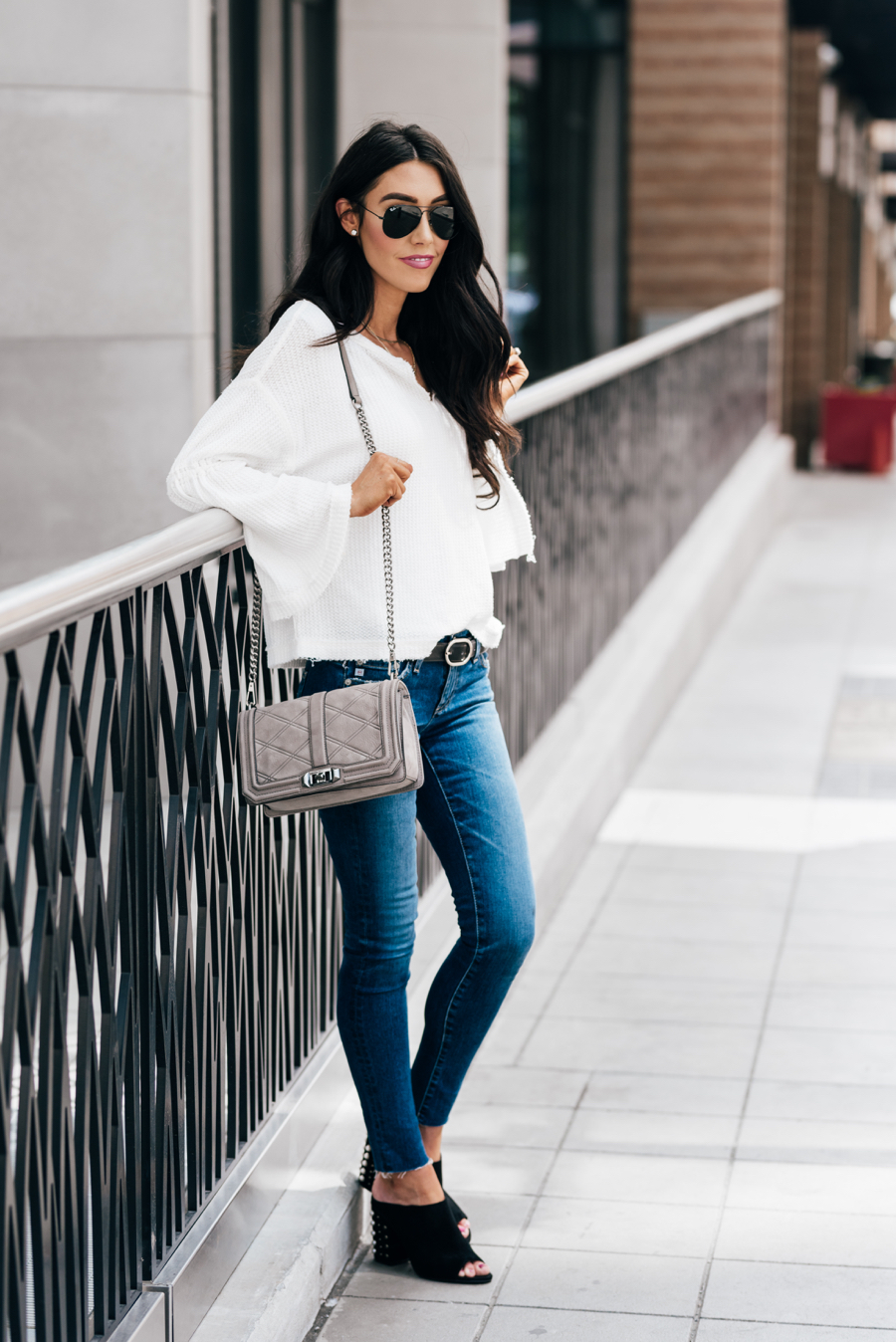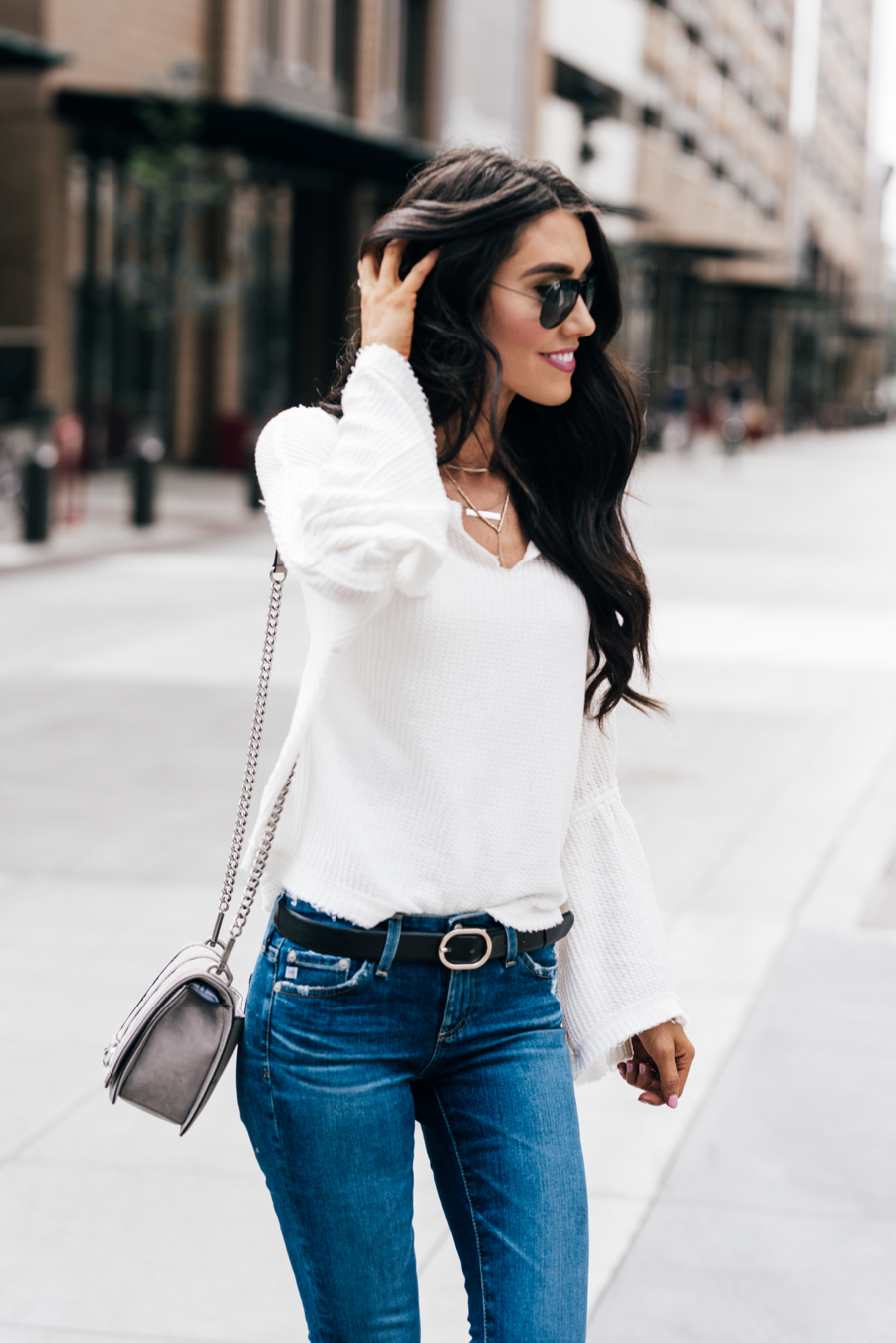 Jump Start on Fall Picks
---
TOP  |  JEANS  |  PURSE  |  SHOES  |  BELT  |  SUNGLASSES  |  NECKLACE  |  LIPS  |  HAIR 


Guys… I'm so guilty of being over the summer & ready to fall! I know, it seems a little early but we have had such a hot summer and the thoughts of cozy sweaters + warm apple spice! So I teamed up with Nordstrom and want to share some fresh fall finds with you guys to start this week off! Right now is actually the prime time to buy fall pieces because they are typically sold out or sold out of the main sizes come fall time. Nordstrom always has a vast variety & best selection to choose from when it comes to women's apparel, shoes, and accessories. They are also one of the first stores to jump on the change of season which is why they are always my first stop!
I ease into fall I like to start wear light sweaters, thermals, and long sleeves. This outfit I am loving this lightweight thermal with the flare of the bell sleeves! Bell sleeves aren't going away this season ladies! They are just getting stronger so bring on the fun trend! I paired it with some of my favorite jeans at the moment, these AG Jeans. I have to be honest, this is my first pair of AG jeans and I'm kicking myself for waiting so long! They are so cute but oh so comfortable! I feel like I am wearing sweatpants!
I like to stick with basic outfits and dress it up with accessories! I went with these fun heels I just got with the pearl details + studs! They are so cute! I also added a belt and this lariat necklace from Gorjana! Last but the cherry on top this Rebecca Minkoff bag! I am a huge Rebecca Minkoff fan and even more so in the cooler months! I love the hues they come out with and I love the cross body bags the most! This stone grey bag instantly caught my eye and I know it will be a huge staple in my fall wardrobe.
I have linked my outfit details below and am also linking a couple more of my Nordstrom Fall Favorites & brands! I hope you guys are off to a great week and I'm super excited for some fun projects I have coming up to share with you! As always, please message or email me for sizing or more information! XO
FALL FAVORITES + BRANDS
tops

shoes

jeans

accessories

TORY BURCH PICKS