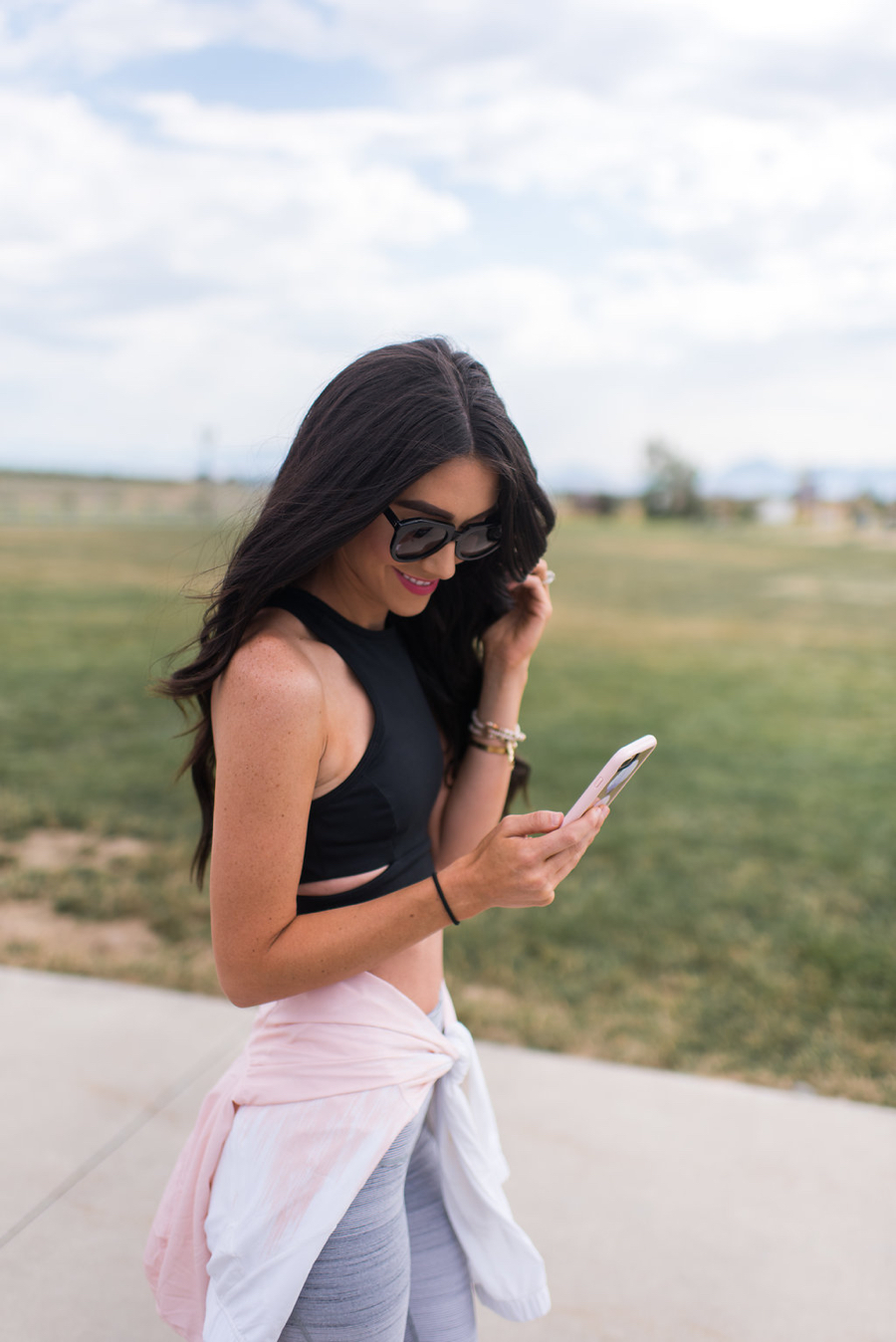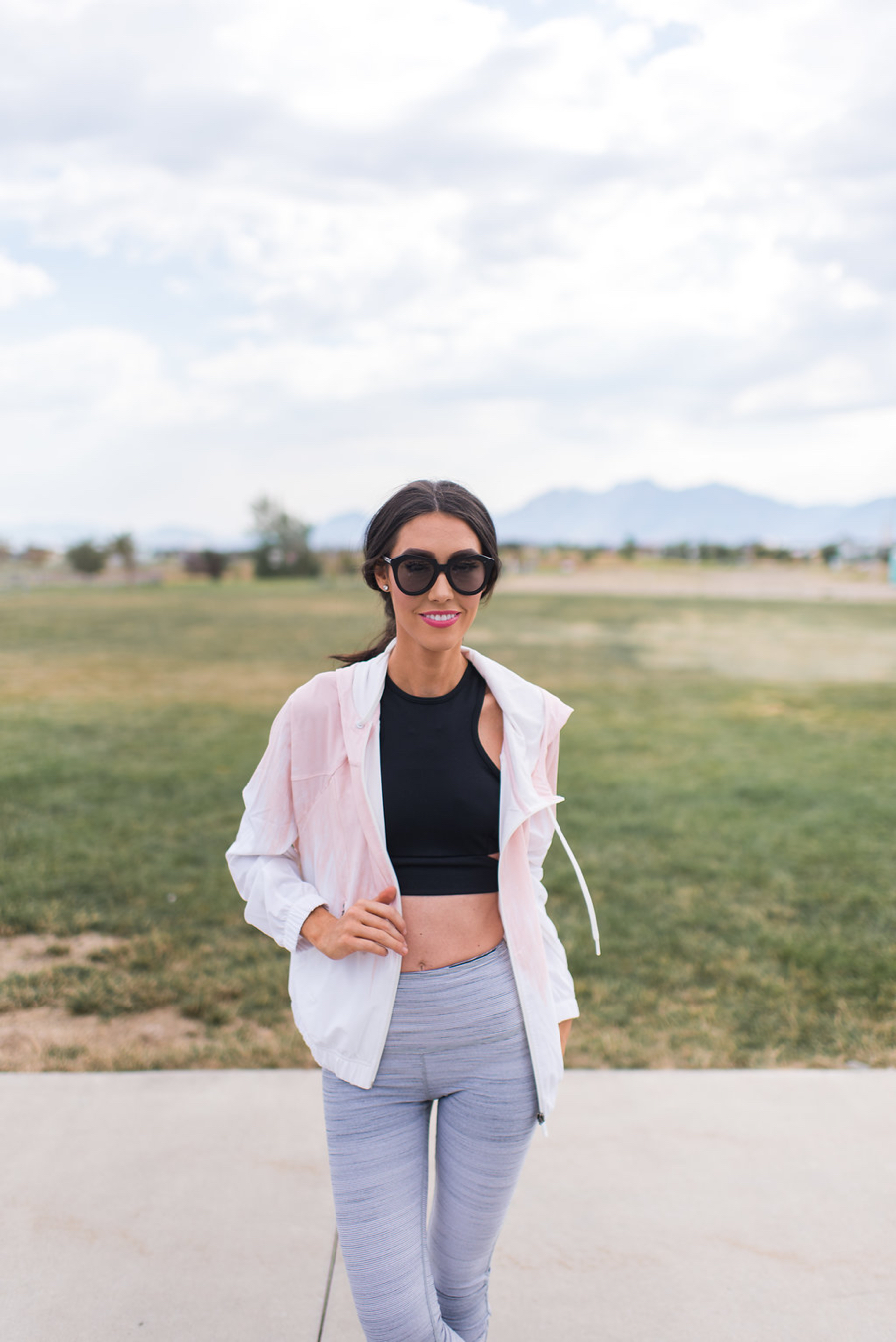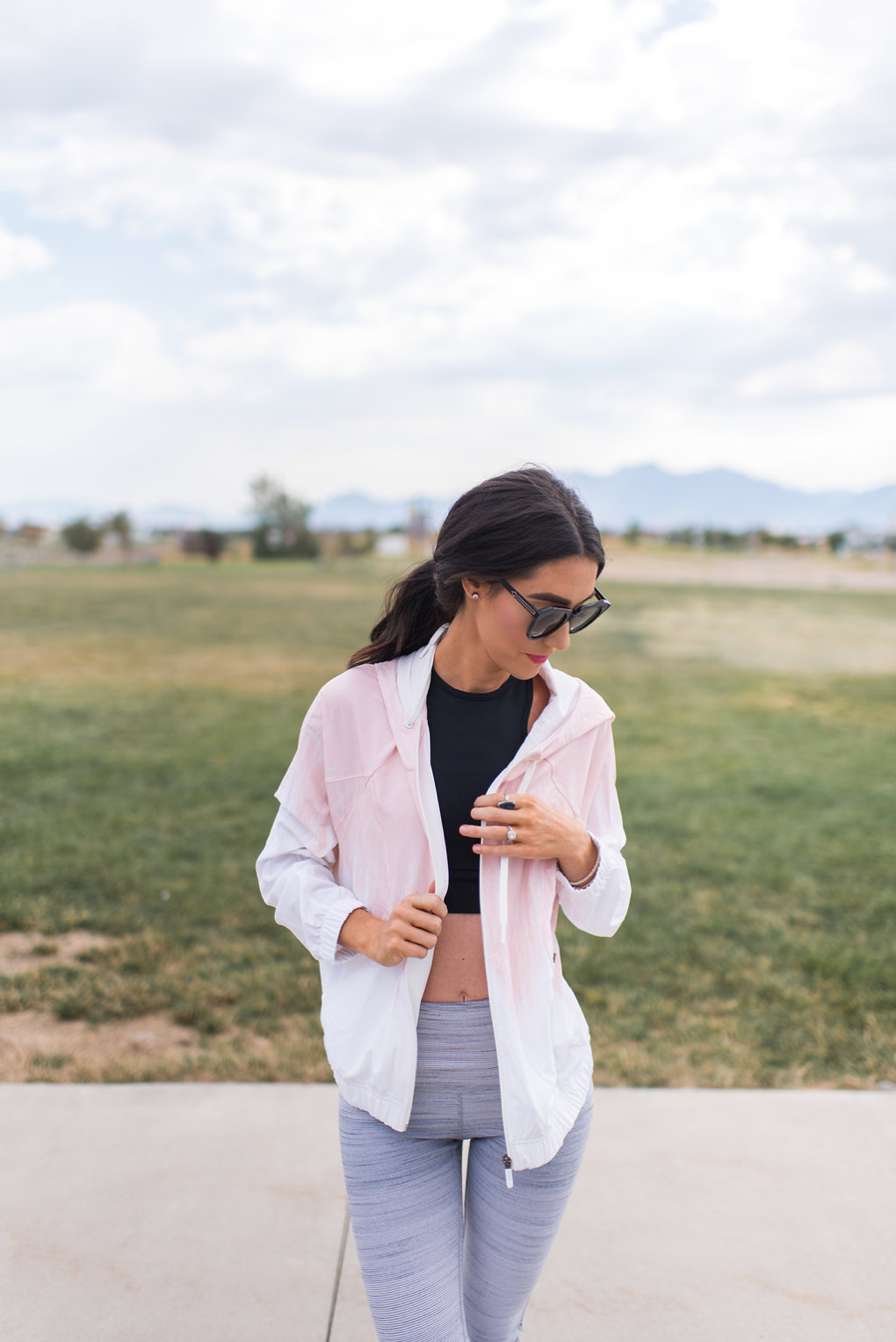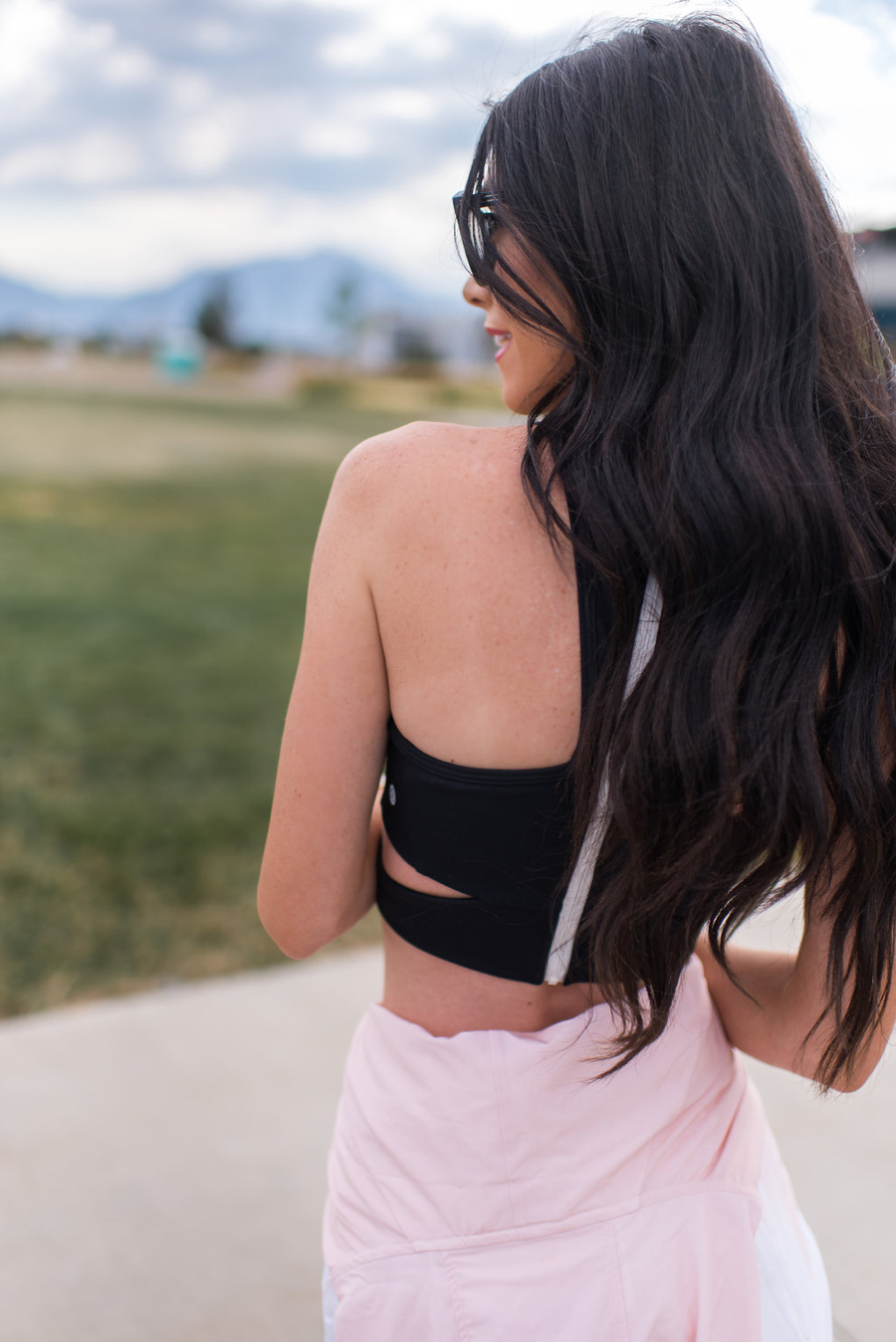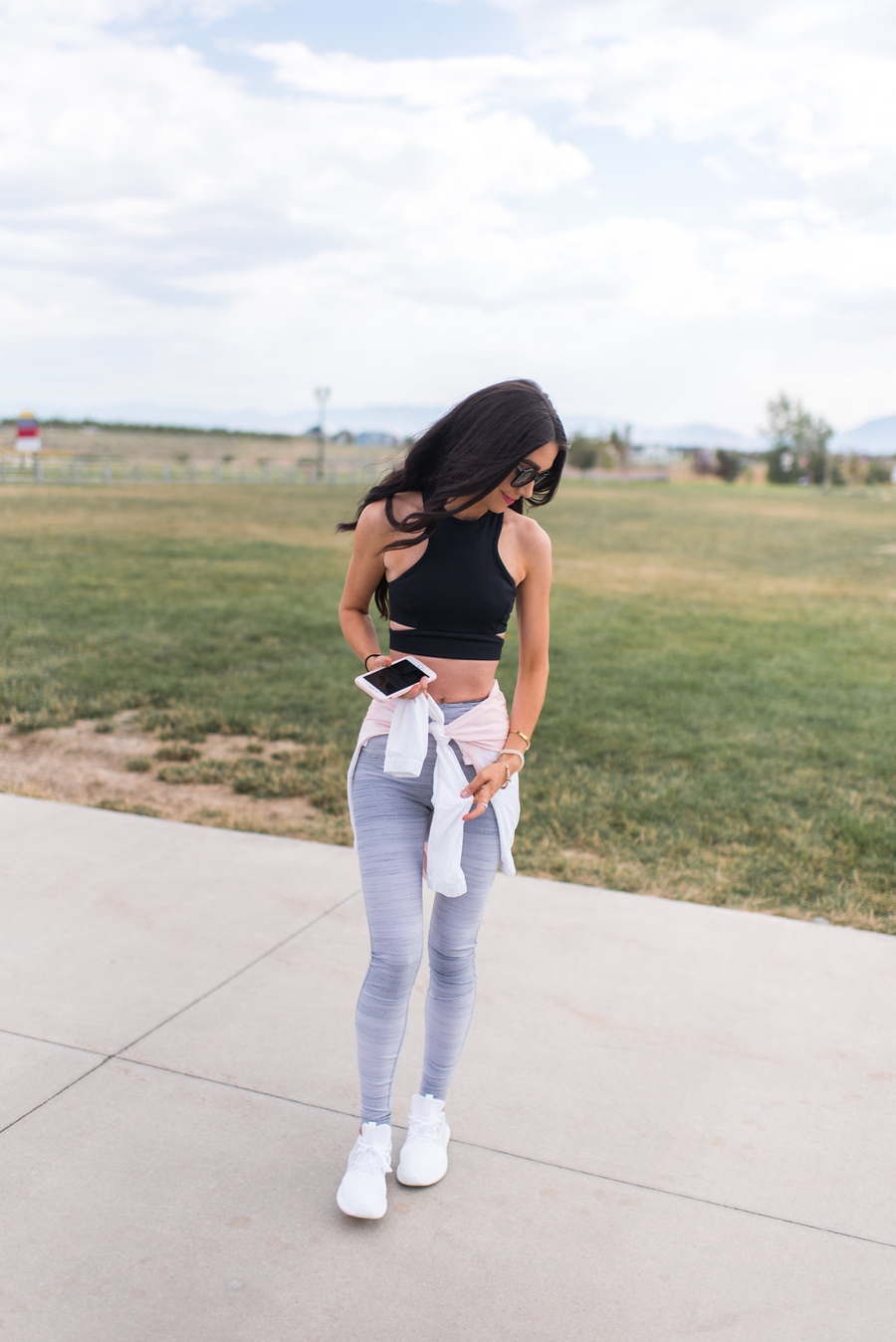 My Morning Routine and Healthy Recipes!


Happy Wednesday all! Am I the only one who absolutely loves to buy workout clothes but wears the same ones I bought years and years ago?! I don't know what it is but I've started to break that habit! It is no secret that I am in love with Zella work out clothes! This Zella sports bra is extremely comfortable and does the job of holding you in! Also these high wasted leggings and so soft and hold their shape even after being washed. Another Zella favorite of mine is this light weight training jacket which is perfect to wear before or after your workout because it does not make you too hot! These Adidas sneakers are seriously some of the most comfy sneakers I have ever worn. They fit like a glove on your foot, plus they are super cute and come in pink!! And these Karen Walker sunnies are juts no go to glasses and I always have them with me. I am a firm believer that wearing a cute workout outfit can totally make your workout so much better!!
I have been getting quite a few questions about my workout routine as well as yummy snacks and recipes that are my favorite! Let me first start out by saying how important it is to take care of your body. Being a mommy of two, I have to make sure I have plenty of energy to tackle my days and take care of my little ones! I really started to find a passion for working out when I realized how much energy it gave me throughout my days. I wrote down my workout routine in the mornings and went through step by step form waking up to working out! This is a routine that is perfect for me and my life!
My Routine 
The night before I make it a point to lay out my workout clothes for the next morning and put my running shoes on the treadmill! It sounds silly but this makes a huge difference in my mornings.
My babies are early risers and usually get up around 6:30 or 7 (I know, super early!) But it gets me up and gets my day started early! As soon as we are all up, we usually grab some breakfast like peanut butter or avocado toast and Mase and Rosey love to watch some of their favorite shows in the morning.
I drink a full glad of water which really helps me wakeup!
I love love loveeeee the Crystal Light packets with caffeine. They come in tons of flavors and I put one packet in my water bottle and drink that before and throughout my workout.
The babies and I head downstairs  where we keep all of our workout equipment. I run and do cardio on the treadmill for 30 minutes a day. I do variations of running, jogging and hill climbing.
For my arms, I use small weights around 5lbs and do a few more reps. I've found this works best for me. I use 5 pound weights and then workout my abs by doing crunches and sit ups.
I have found that consistency is the key with my morning workouts! I really love how I feel after I get a good workout in. My days are so much better and I am in such a better mood! I do try (EMPHASIZE on try) to eat super healthy throughout the day, whether that is peanut butter and apples, avocado toast, nuts, and or salad! Also, staying hydrated in super important. I keep a water bottle with me at all times so I am not tempted by Diet Coke! One of my favorite yummy drinks to order is the Starbucks Green Tea with no water. It is so tasty and refreshing! Next time you go to Starbucks, try it! I promise you'll love it. You can also add sweetener which makes it extra yummy.
I have noticed that I am not a good dieter at all. I do not like to limit myself of what I can and cannot eat. I find that so much harder than using self control and eating in moderation. I truly eat whatever I want but I do not over indulge on one thing. Portion control is so important, especially if you are like me and do not want to give up some of your favorite foods. For dinners, I really like to make meals that the whole family can enjoy! Lucky for me Mason and Rosie aren't too picky of eaters but they do have their favorites! I listed two of my favorite recipes that are quick and easy dinner ideas.
Recipes
Roasted broccoli– Heat the oven to 425F, spread broccoli onto a cooking sheet, drizzle with olive oil, add salt and pepper (as much or as little as you'd like), bake for 15-20 minutes! Super tasty and a great side for steak or chicken.
Steak salad with vinaigrette dressing (I use olive oil and Trader Joe's balsamic glaze on top) spring lettuce mix, cherry tomatoes, cucumbers, carrots, and bleu cheese. Cut steak into stripes and places on top. This takes about 20 minutes to make and is such a crowd pleaser. One of our family favorites!
I am a HUGEEE snacker, guilty! And who can't resist sweet treats every now and then?! I love to pack snacks and put them in my purse or in the car so that there is always something for me of the babies to grab if we get hungry on the go. I listed some of my favorite snack and tasty treats!! Don't be surprised.. of course ice cream made the list!! YUM!
Snacks
Mixed
Fruit
Crunch Protein bars
Fruit strips from Costco
Beef Jerkey
Edamame
Treats
Goldfish
Peanut butter cookies with a Hershey kiss on top
Chocolate chip cookies
Ice cream (Cold Stone Cake Batter with Snickers or Reece's mixed in)
I recently started taking a multi vitamin on top of Vitamin C that I have really been liking. It is hard for me to remember another step in my day but I leave these vitamins by my Crystal Light packets so that I remember to take them everyday!
Vitamins
Multi-Women vitamin-pack from Costco
My whole purpose for working out and eating healthy(ish) is to take care of my body and have the energy to keep up with my littles. I always work hard to be the best momma for them. My mood during the day is always instantly better when I get my sweat in, I feel like I have accomplished a huge to-do in my day. I hope you were able to find a few new ideas for recipes or workouts to fit into your daily routine. Again, this is what works best for me, it is not a perfect plan for everyone. Find what works for you and go for it!
I have linked my outfit details below and message or email me for sizing or more information! XO
OUTFIT DETAILS