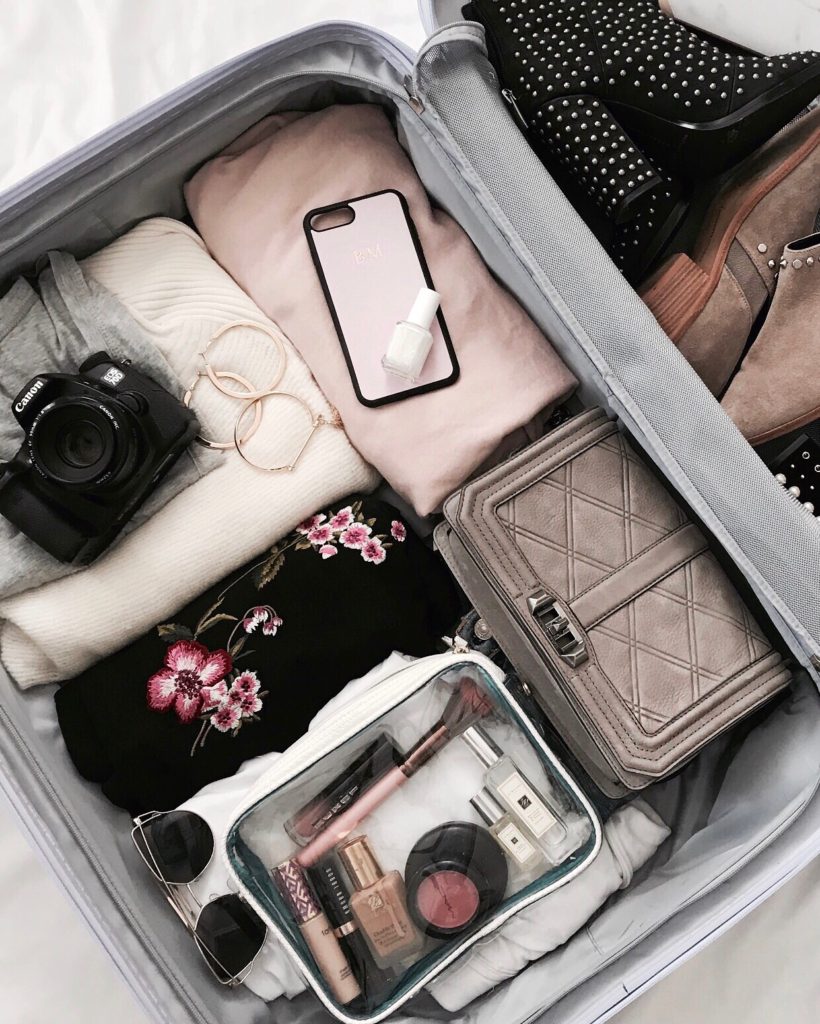 NYFW Recap
I wanted to share what I packed in my bags! I just thought it would be easier to sort through like this! I'll be here for a few days and am so excited to share with you guys all of the outfits I will be wearing the next few days and of course some of my favorite spots to grab a bite to eat! Follow along on IG to see what we are up to! XO
[show_boutique_widget id="634584″]
Day 1: WELCOME TO NEW YORK! I am so excited to be here! The day started off with us landing in JFK around 6 in the morning. It was sooo early! My sister came with me who is also my assistant! It is so fun for us to share this time together and work together! I had a few meetings and parties through out the day, so it was a total rush to get ready and head off to my first stop. We met up with one of my closet friends who is also a photographer and headed to our hotel. We all ended up getting ready in the hotel lobby bathroom since or room was not ready yet! It was seriously so much fun and definitely one of the highlights of the trip! My first event of the day was a Kate Spade preview for this upcoming seasons collection! They collection was filled with intricate details of lace and floral designs. A lot of darker tones were used which I feel like is not usual for Kate Spade but I was LOVING IT!! I also loved meeting so many beautiful bloggers at this event as well! It was such a fun time mingling and meeting new people! The next stop on my list of to-do's was an appointment with a PR company that I absolutely adore working with. I was able to meet up with a representative of the company and we had plenty of time to talk about so many fun projects I have coming up!
After my assistant and I headed of to a RewardStyle party where I met up with some of my favorite girls and let me just say, the view was AMAZING!! We had a 360 degree view of the New York skyline! it was so beautiful and I was felt so lucky and honored to first be invited to the party and second just to be there! I met up with my manager Leslie and talked about what is new with the blog and our game plan for the next coming year. I really appreciate the support and love I get from the RewardStyle family! After all of the business of the day, we headed back to our hotel and rested for a minute before I took a few outfit pictures. By this time we were all STARVING! We spruced up and rushed to the Flat Iron building for some fabulous lighting that made for great pics. We basically dragged ourselves from hunger and exhaustion over to Smash Burger which is right in the park and scarfed down all of our food! I seriously think that was the YUMMIEST burger I have ever had! We wrapped the night up with a party at Style Collective. It was a super cute outdoor event. I loved seeing some familiar faces and of course meeting new bloggers. If anyone has been to New York, than you know about Magnolia's bakery! We couldn't end the night without one of our family favorites, the Banana Pudding. We headed off to Rockefeller center and waited in line for the yummiest treat in the city! This bakery needs to be on the top of my food list if you are planning on visiting the city soon!!
Day 2 starts tomorrow and I am so excited to share more with you guys! XO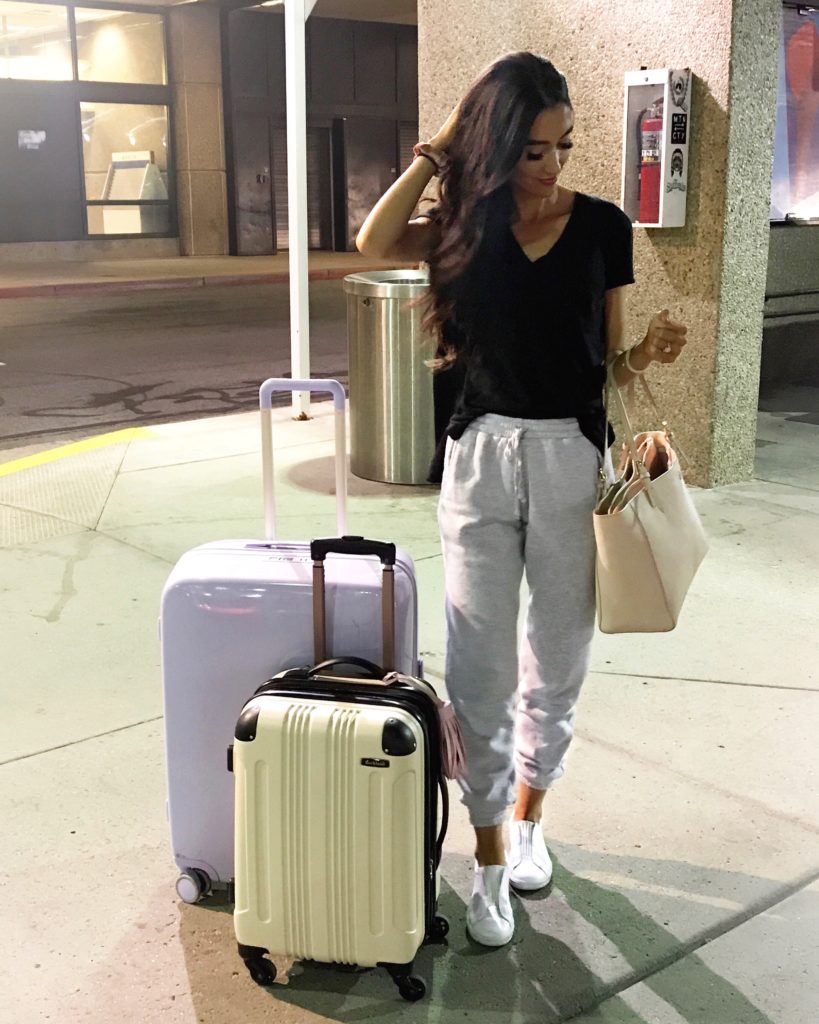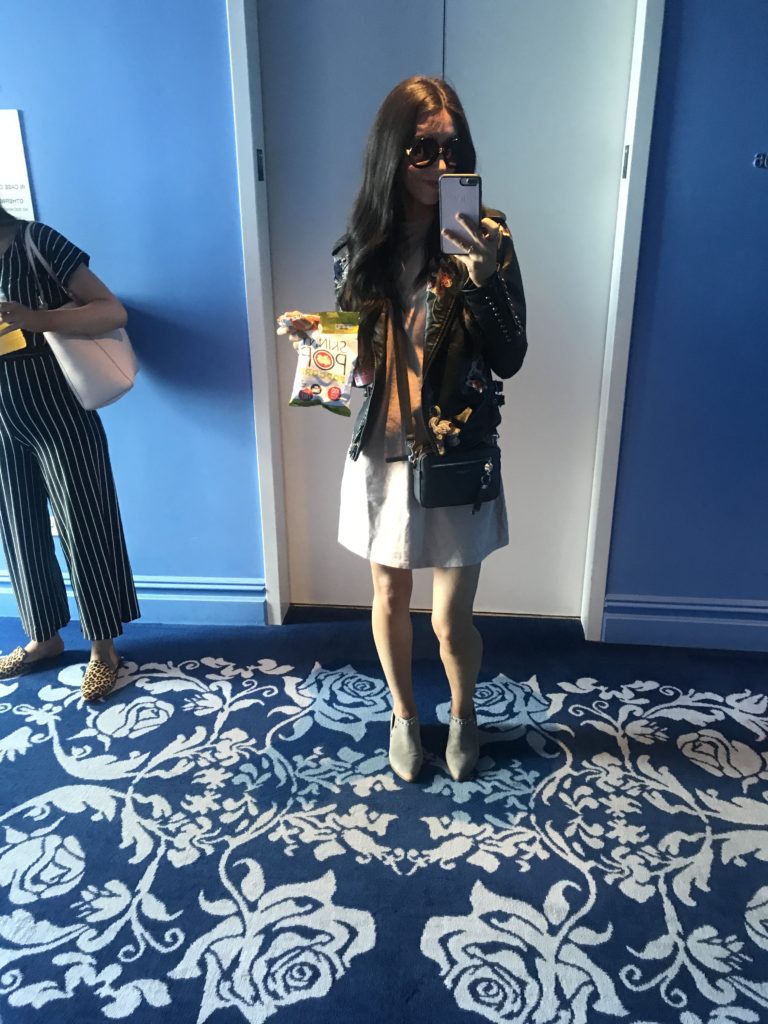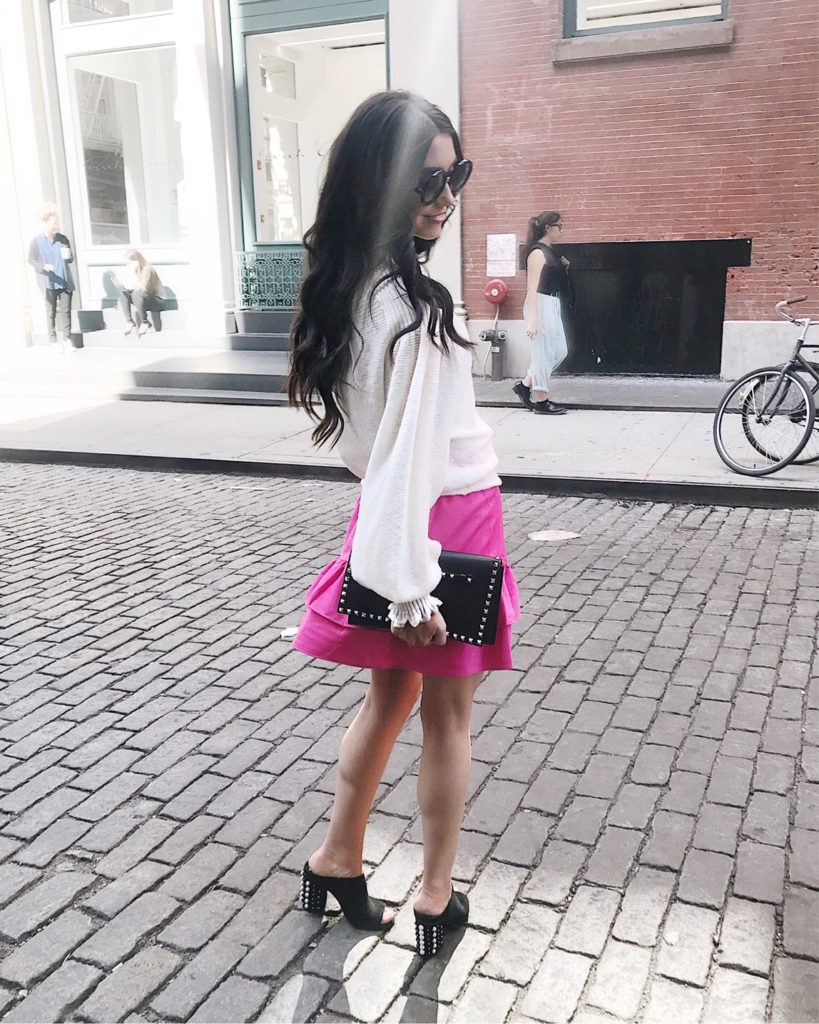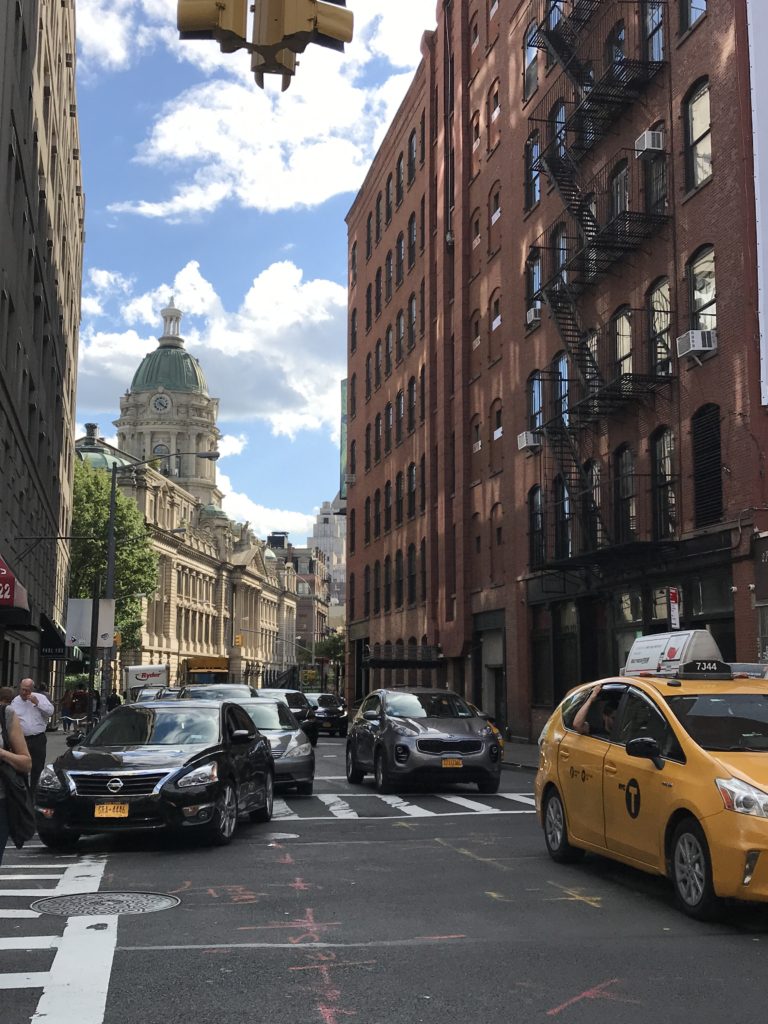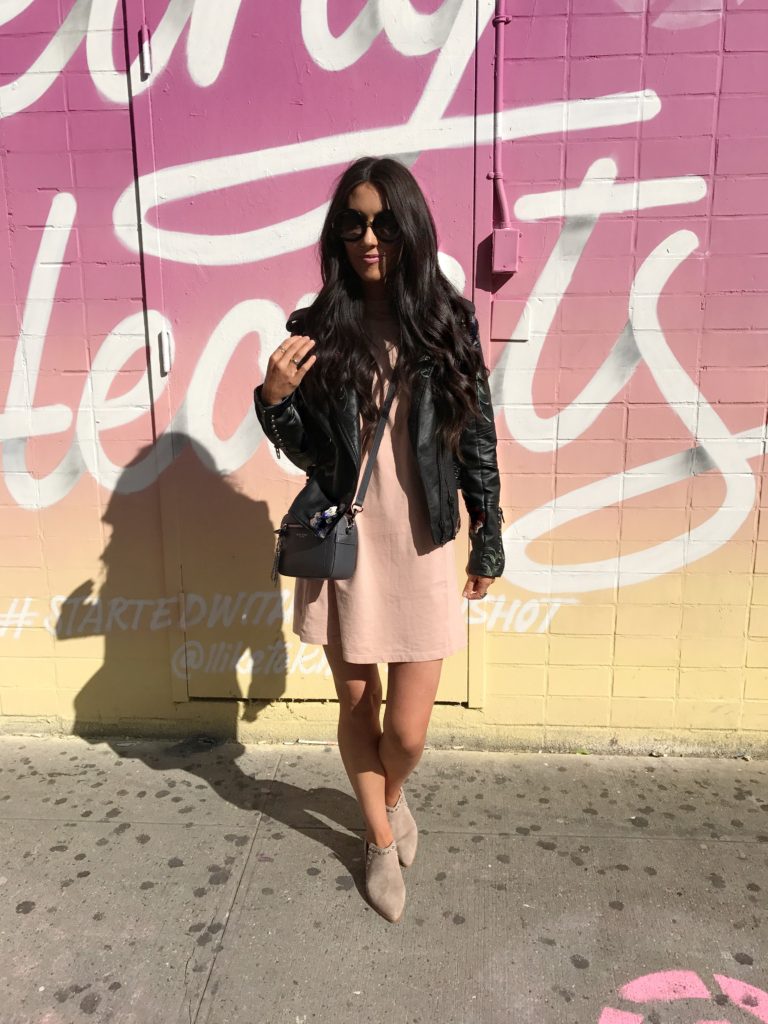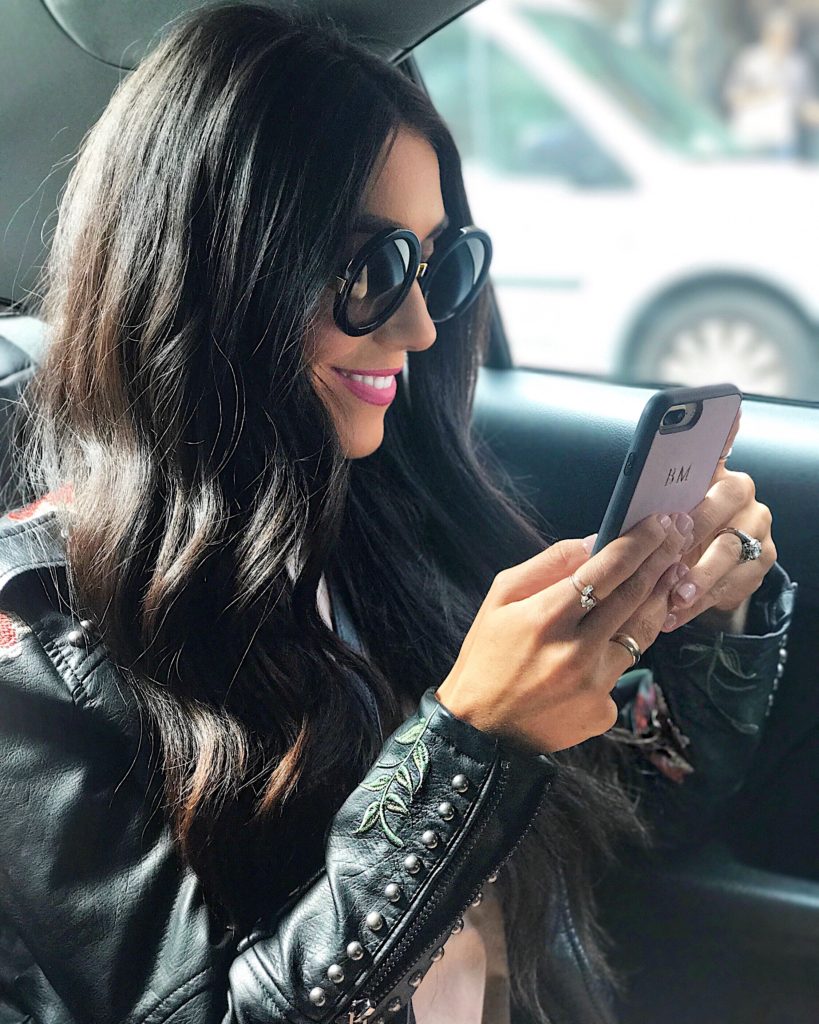 Day 2: There was so much that needed to be packed into this day! I was ready to get the day started but had to sleep in a few hours because of how EXHAUSTED we were from our early flight the day before. Those few hours really helped us get through the day! Our first stop was Kendra Scott where I was able to view some of the new pieces in the fall collection as well as the spring 2018 collection. If you have never seen pieces from Kendra Scott, you need to check them out!! Seriously, some of my favorite pieces of jewelry are from Kendra Scott. I am a sucker for statement jewelry as well as dainty pieces and she offers a little bit of everything! Thank you so much to all of the Kendra Scott ladies that helped me pick out some amazing pieces that I will be wearing all throughout the fall.
We walked all around the city going from meetings to shows and were exhausted in the mid afternoon. My sister tracked how many miles we walked on our second day and it was over 6 miles! HOLY MOLY! We could barely feel our feet. The weather was absolutely amazing so we wanted to take advantage of the small amount of time left we had in our favorite city! We made our way to Rebecca Minkoff store where they were having an after party from their show. We stopped by for a quick second and totally admired some of the new collection! By this time we were so hungry and ready to put our aching feet up for a little bit before we had to head out for a night filled of parties! we used the app postmates, which is basically a food delivery app. BEST APP EVER! It totally saved our lives. Pizza had never tasted so good!
After our mini relaxation moment, I shot a few looks with one of my favorite photographers and then we were off to our first event of the night which was put on by RewardStyle. Seriously, it was so much fun talking with some of my favorite blogger babes and getting to hear about everyones fashion week experiences. I loved meeting new bloggers and catching up with old friends. I truly love how everyone is supportive of each other and is excited to watch each other grow in our businesses. The party was amazing and decorated so beautifully! I'll post some pictures so you can see what it looked like. After we spent a few hours at he RewarsStyle party, we headed off to the Lulu's event where I met up with some of my besties! We had an amazing time eating the yummiest food and catching up on life. I couldn't get over the beautiful venues each party was at! There is such a special charm about New York City! We were so ready to head back to the hotel and pack for our 7am flight back to SLC. On our way home from the nights events, we stopped at the yummiest restaurant that was around little Italy and got some homemade dumplings to go! We packed up everything and headed for the airport a few hours later. Fashion week was amazing and I am so grateful for all the shows I was able to attend and how many new people I met that I will forever call my friends! I am so excited for next year! XO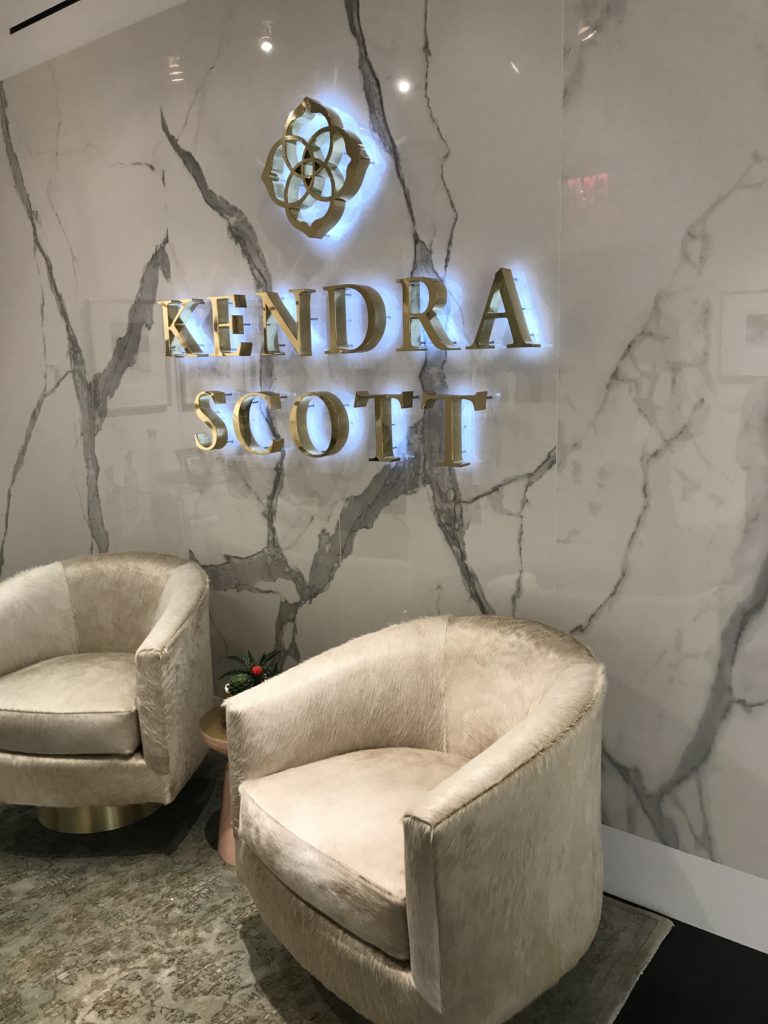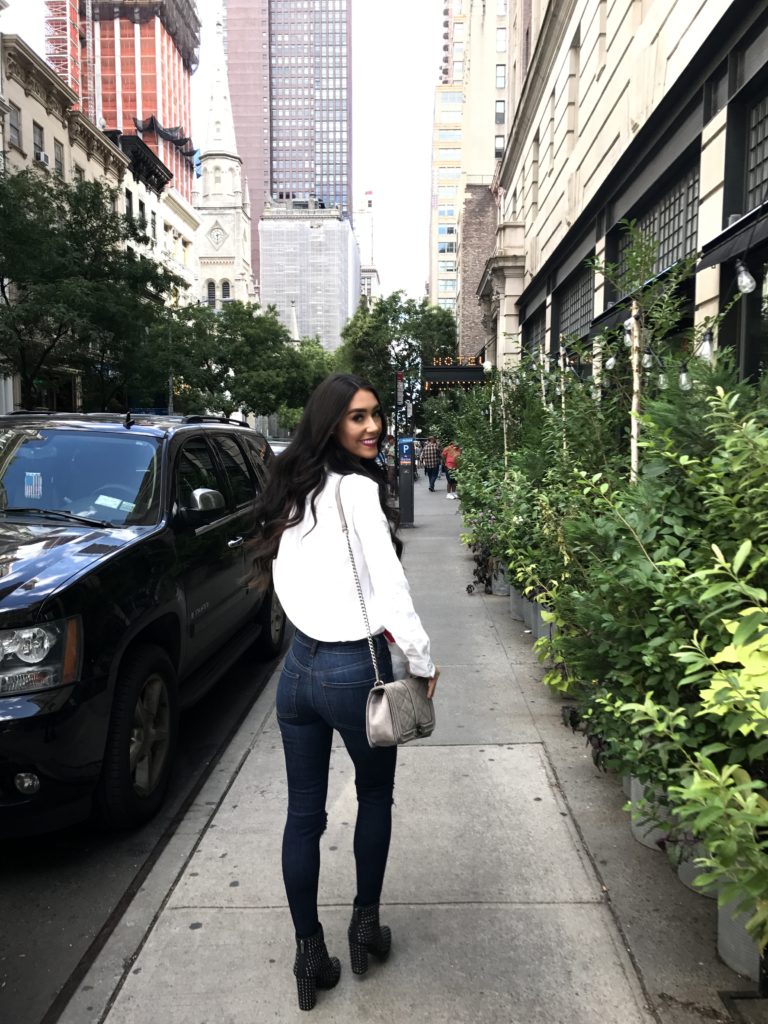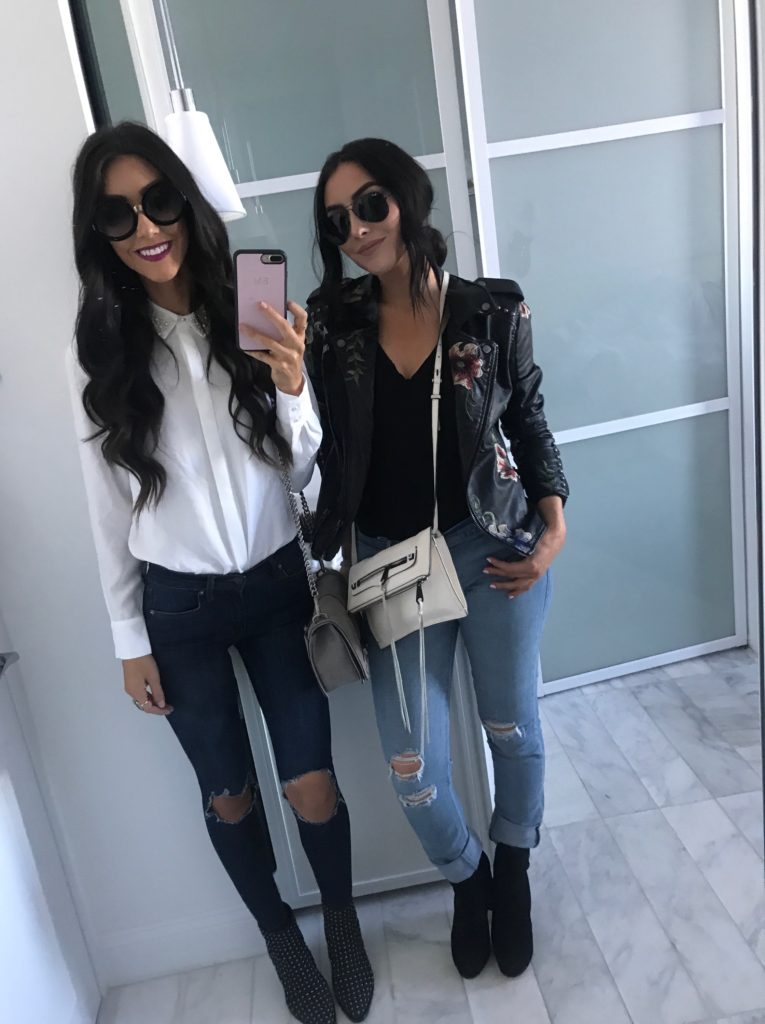 SaveSave