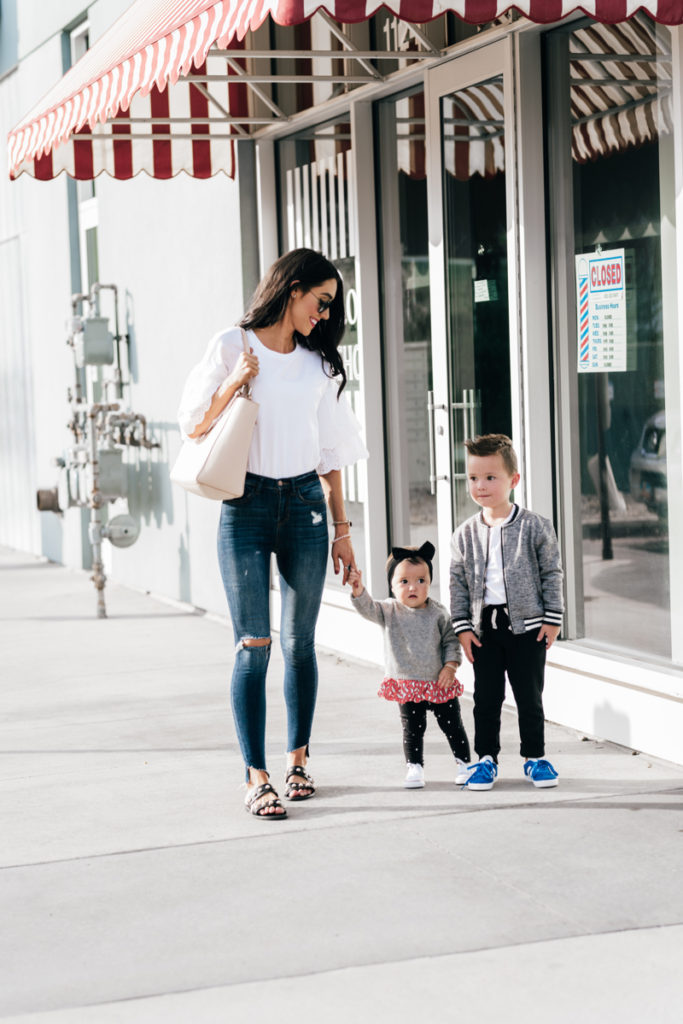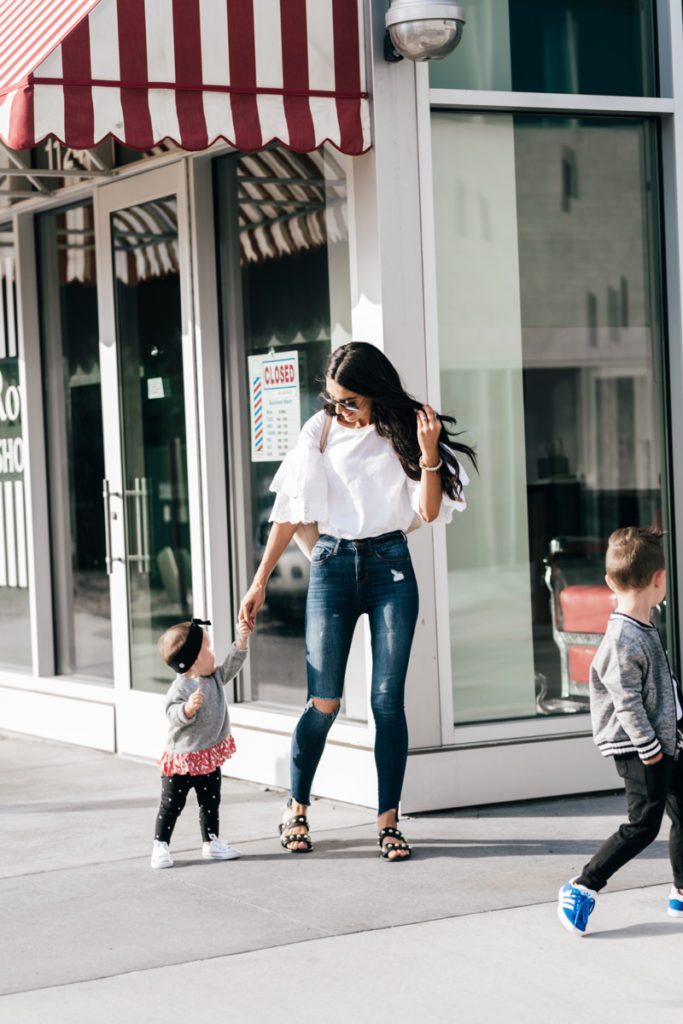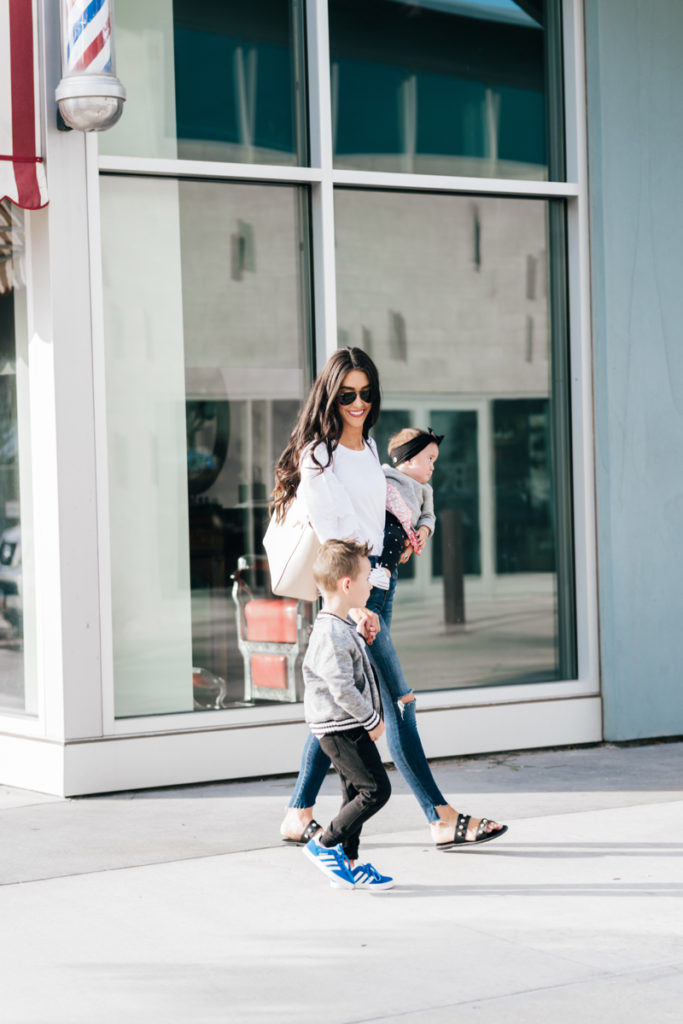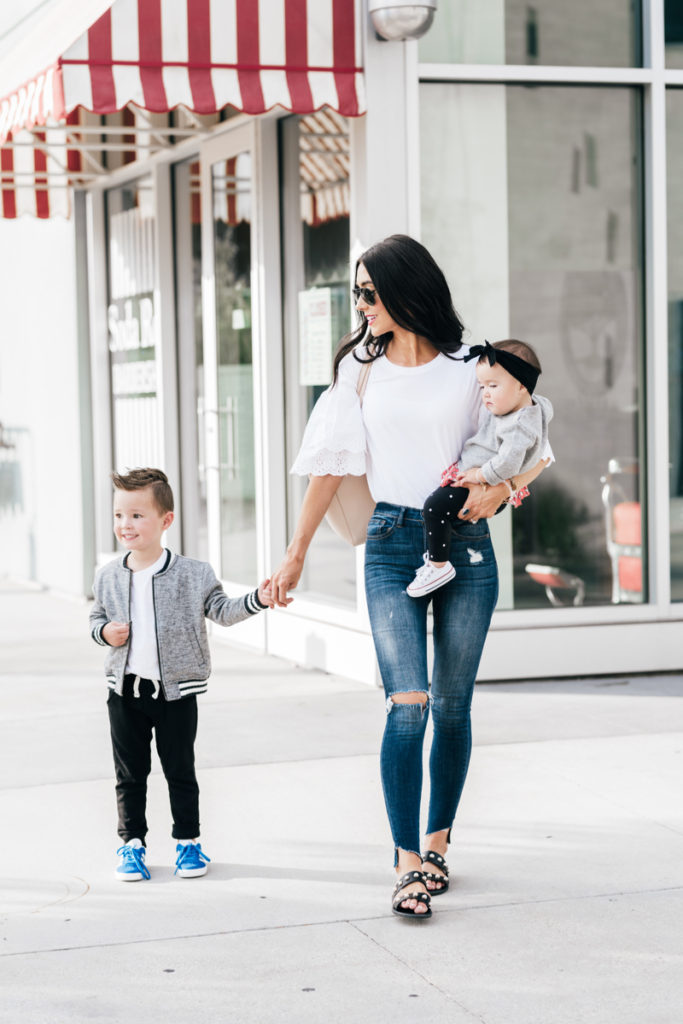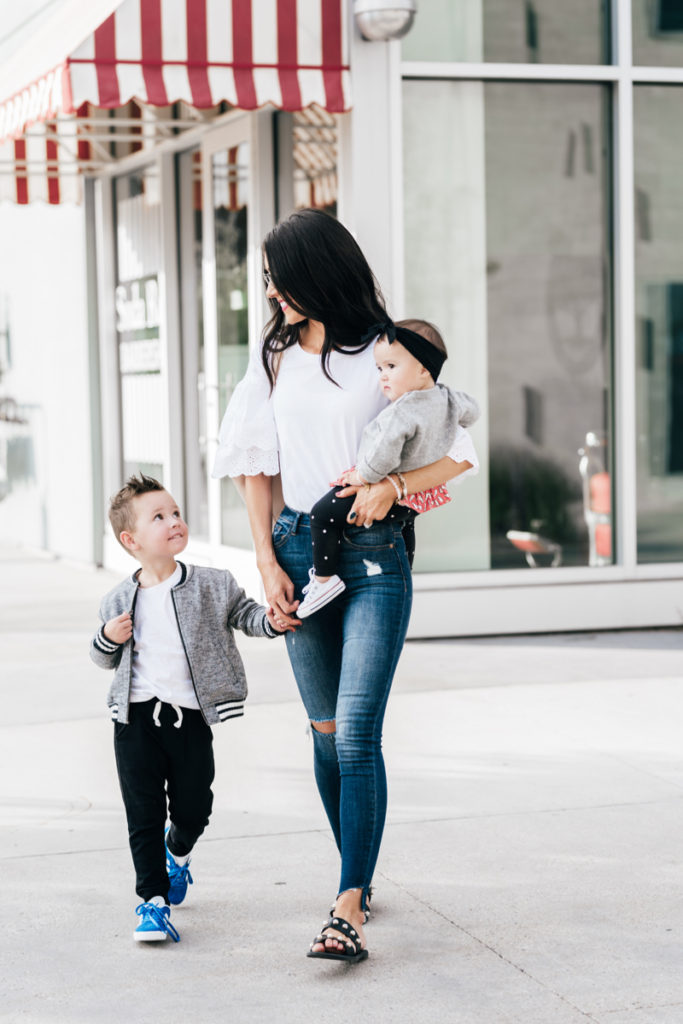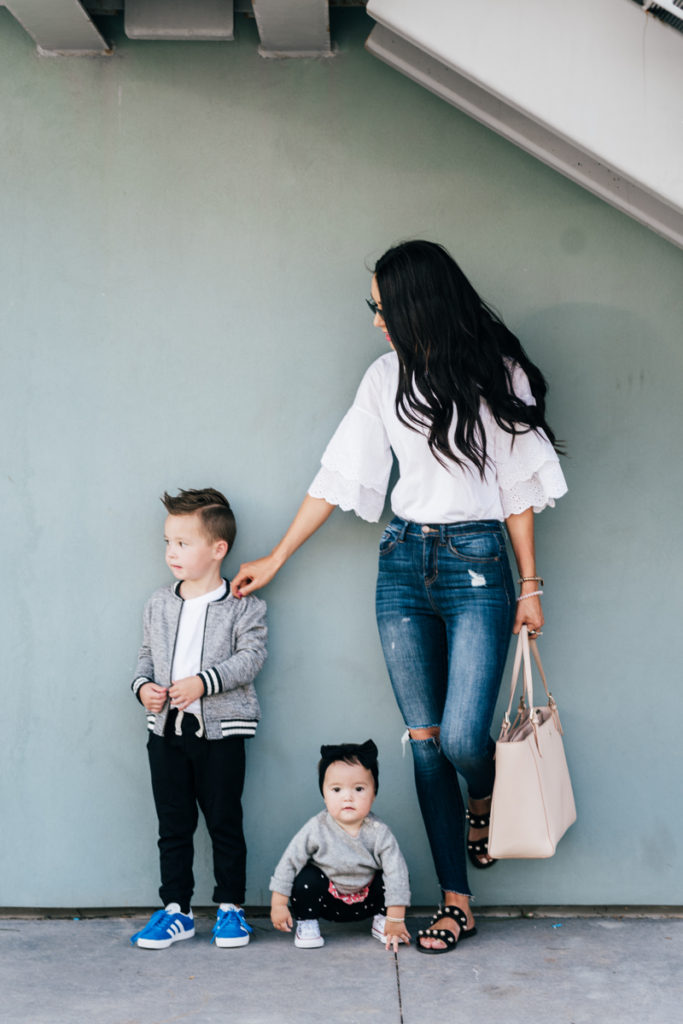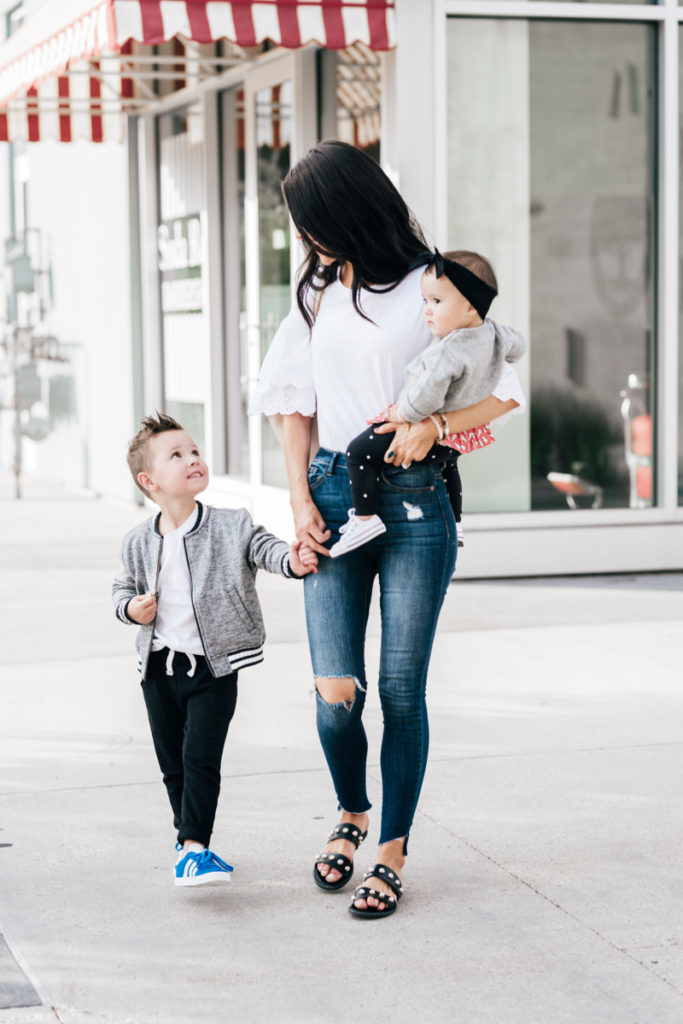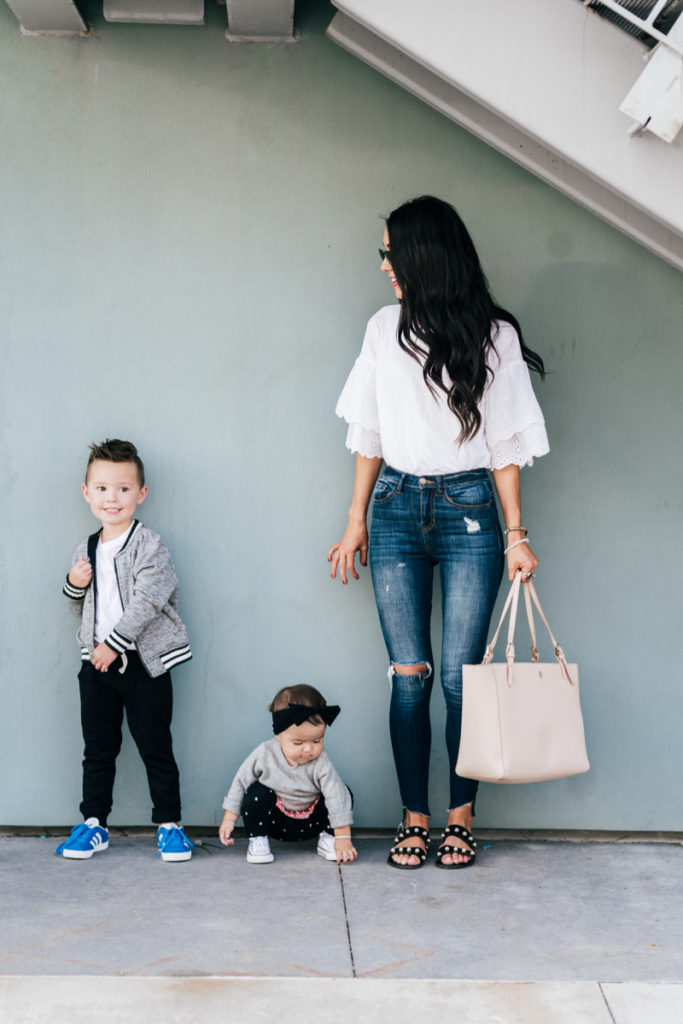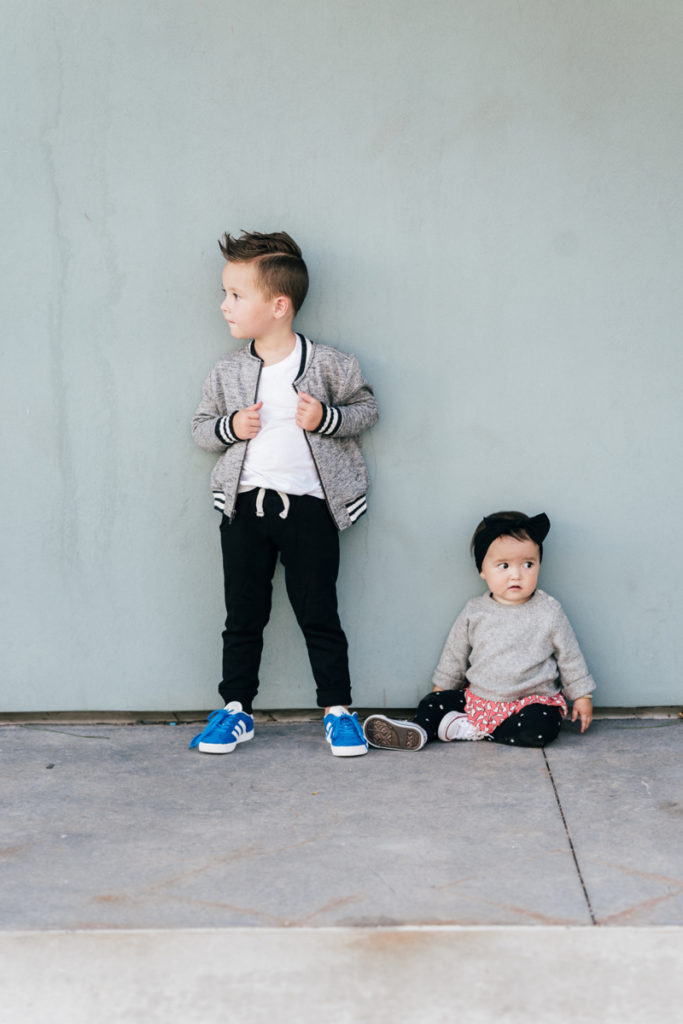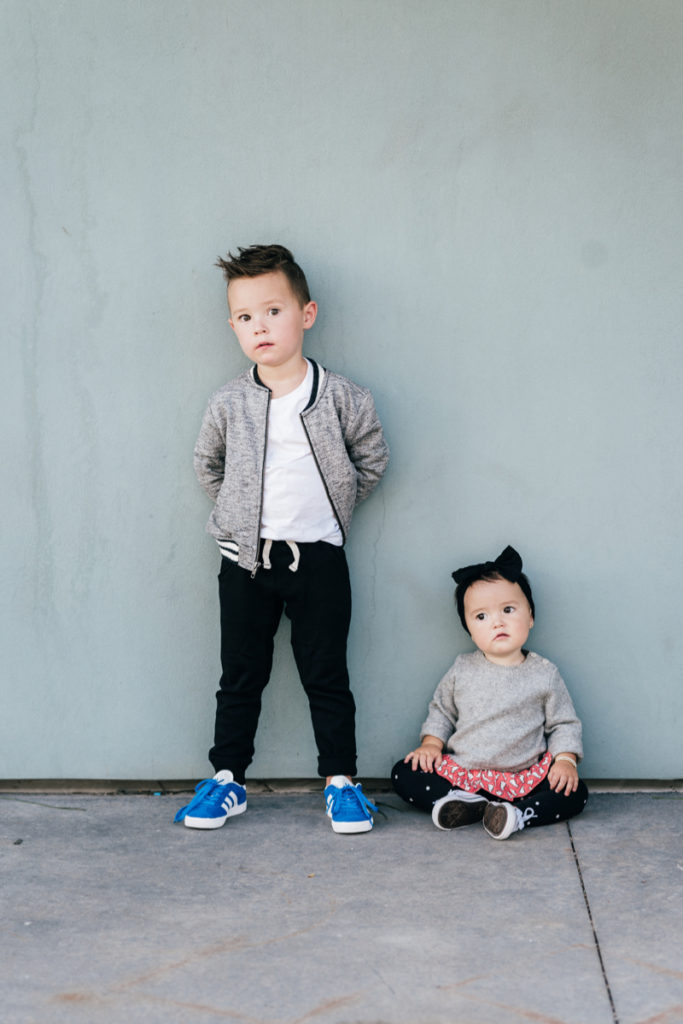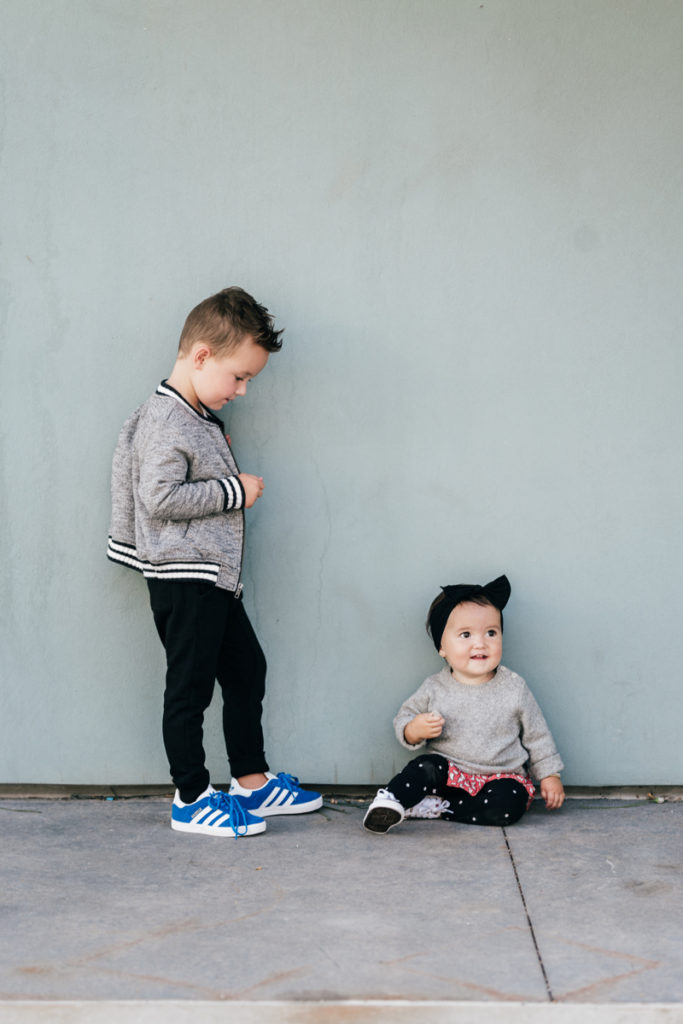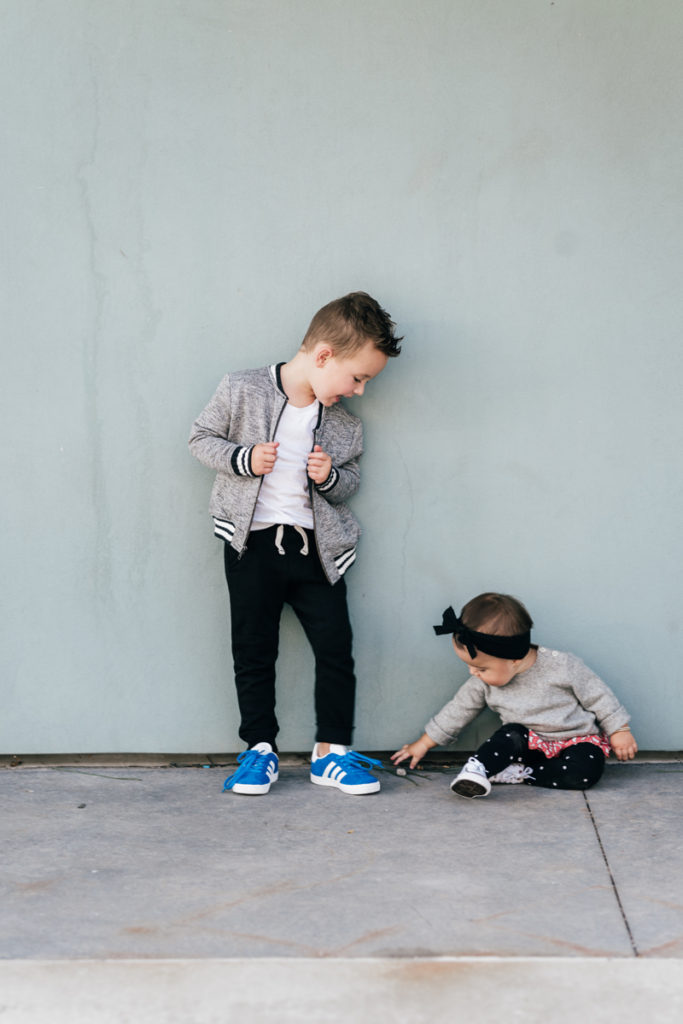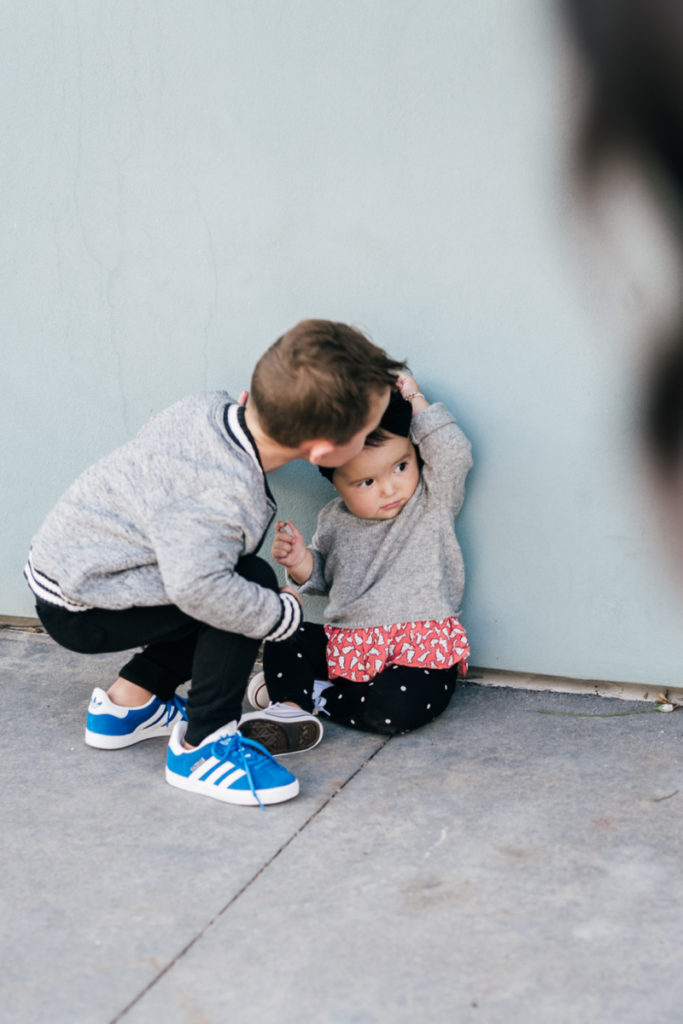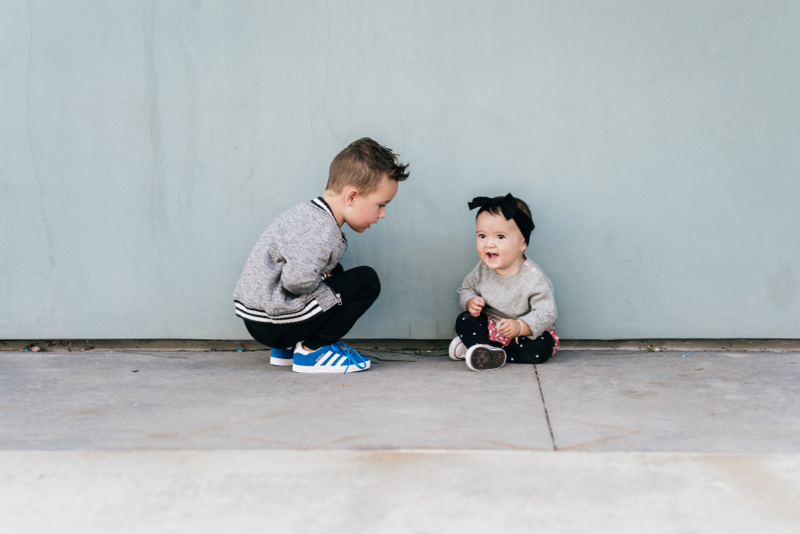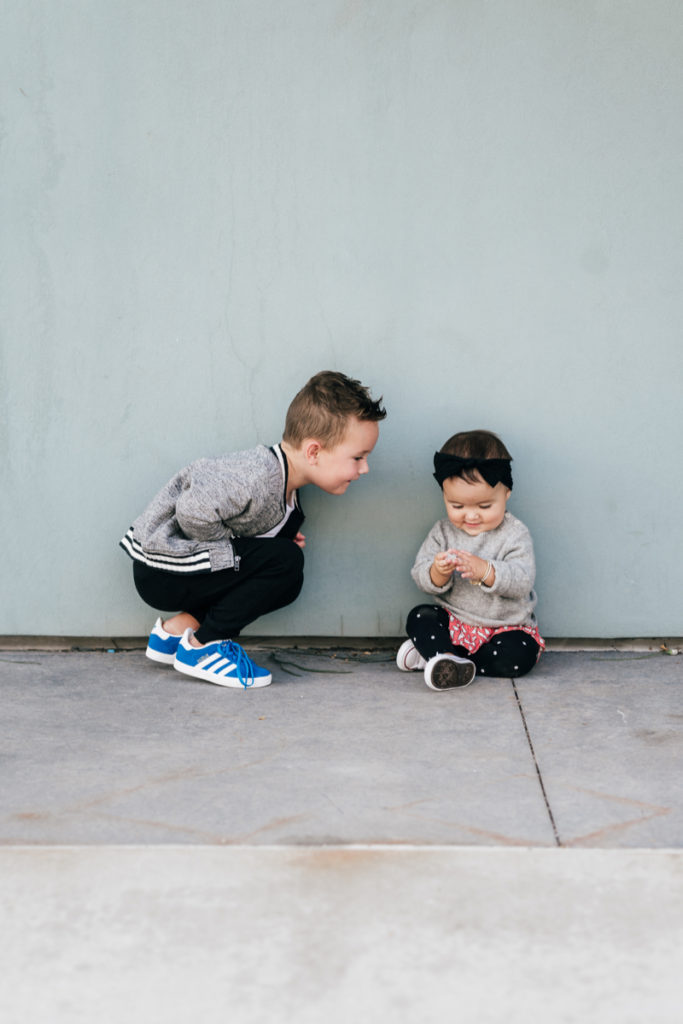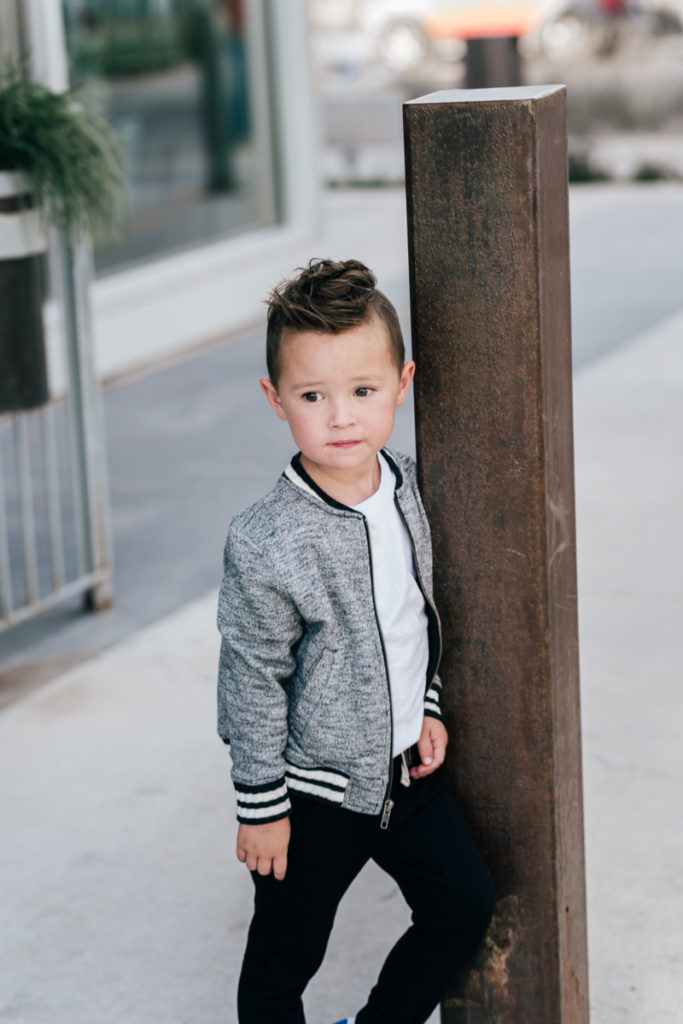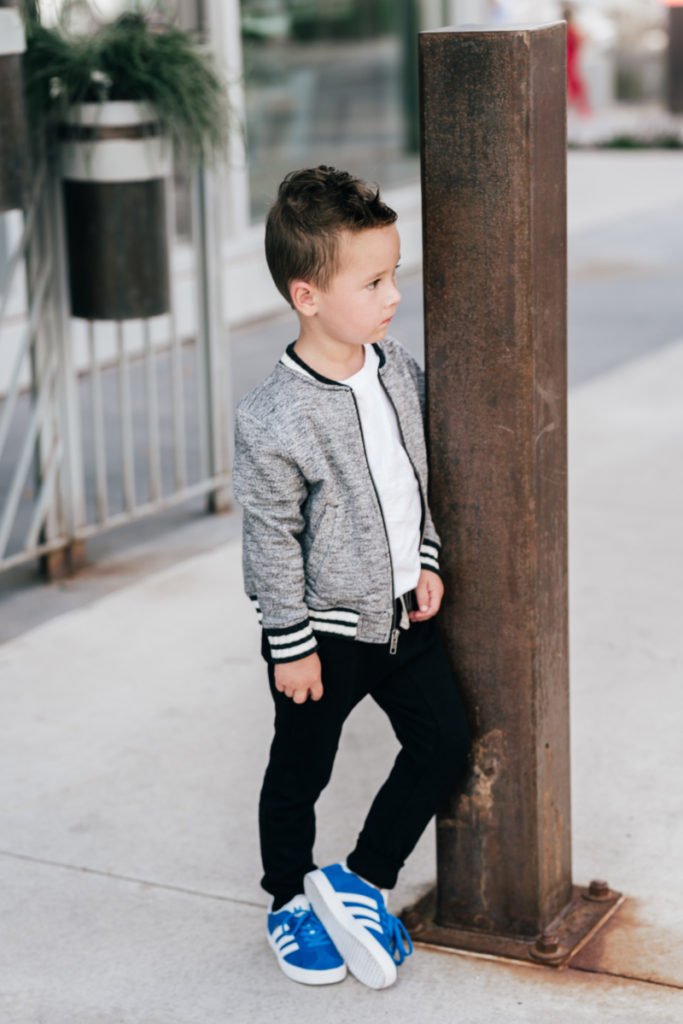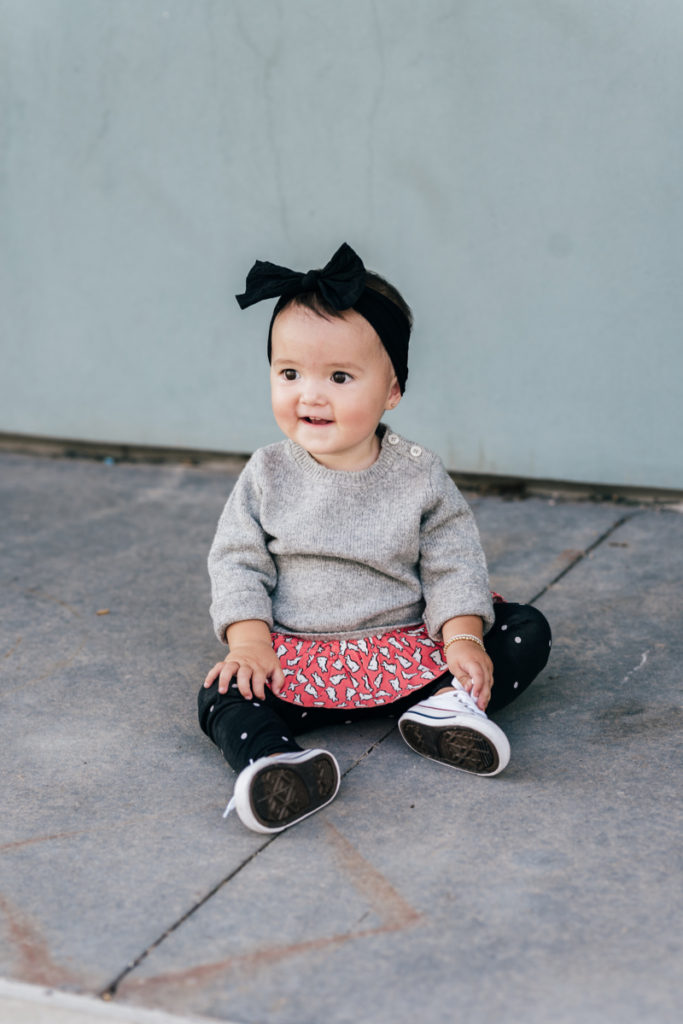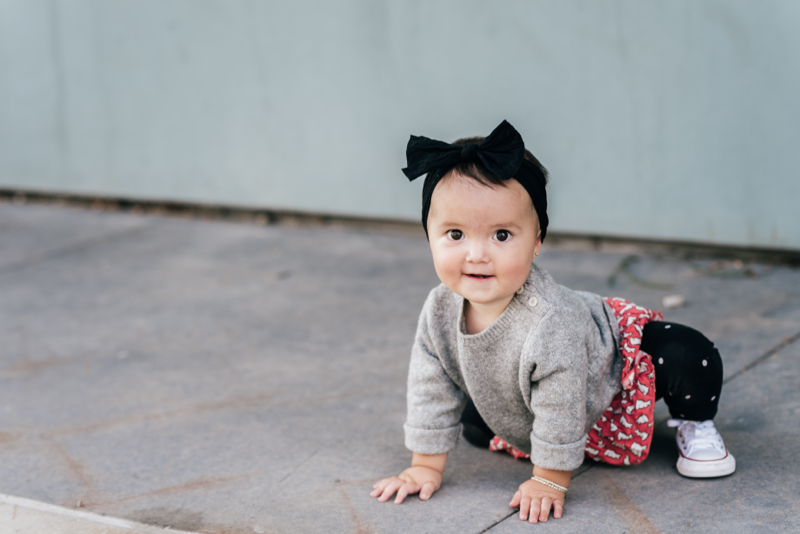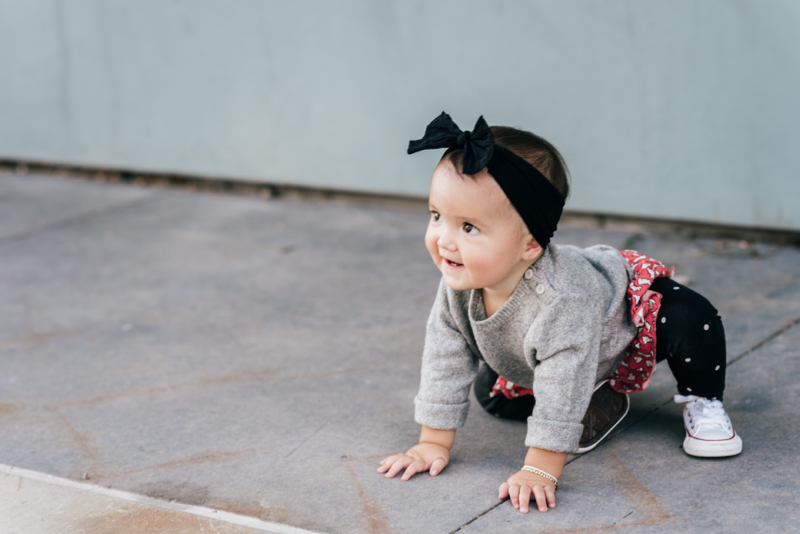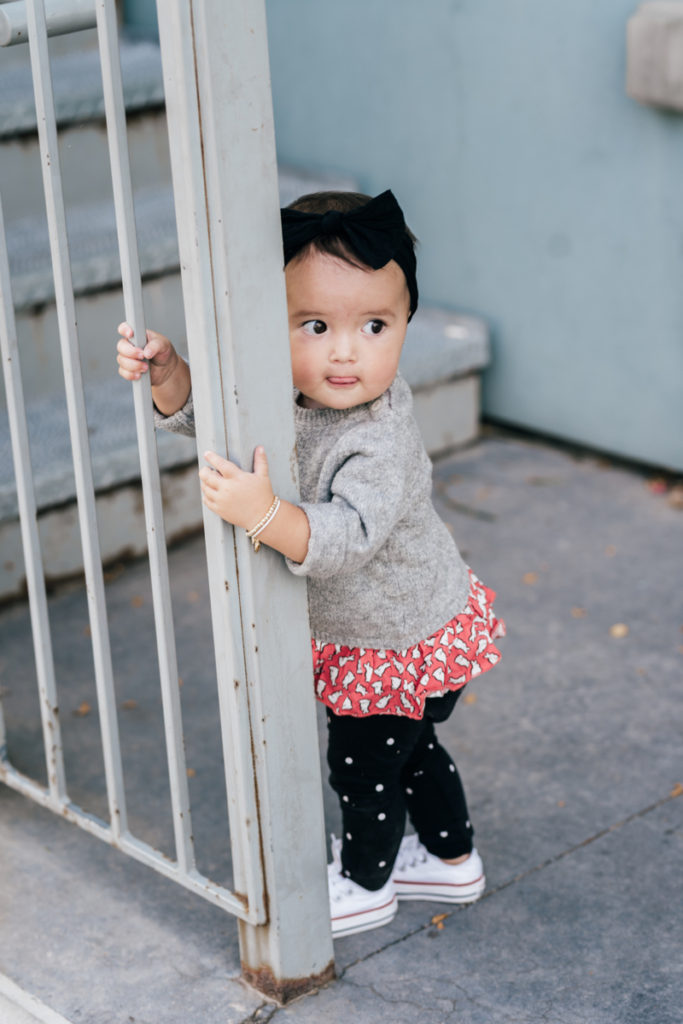 Styling the Kids

MASON
MONROE
ME
My sweet babies are my whole world and I love to dress them in the comfiest clothes I can find for them! With a four year-old and a 1 1/2 year-old, I feel that I am constantly changing them in and out of outfits throughout the day. I always make sure to dress them in soft quality clothes. A few tips I have for you mommas to keep the babies clothes lasting a long time is to hang dry, always bring wipes with you, and let them wear whatever they want until you need to go out for dinner or a play date and then change them into their outfits! I'm teaming up with Nordstrom today for this post. I love the section of kids clothing Nordstrom has to offer. They have quality items for great prices! I also love their stuff because it's not too "cheesy" it's classy but always age appropriate!
Mason loves to help his momma pick out his outfits for the day! This boy does not like to be messy at all, which is so funny to me! I always love to put him in these soft cotton joggers. He has this pair in a few colors and they are some of his favorite pants. You can early dress them up or down. They are great for his age and playing inside and outside. They are super easy to wash as well. To keep the color and quality of Mason clothes, I really prefer to hang dry all of his clothes. When they are completely dry, I will throw them in the dryer with a dryer sheet to fluff them up a little bit! I have noticed this really keeps the clothes lasting much longer! Mase loves tennis shoes. They're great for him to wear to school and play in. These especially are super comfortable on his foot and can be worn for all different occasions.
Monroe is seriously my own little baby doll to dress up! She is the sweetest little princess and our whole family cannot get enough of her! Now, this little baby is on the move! She just recently started to walk and lets just say it is a big adjustment over at the Maddux household!! Now more than ever it is important for me to get her into some shoes that will keep her stable and protect those tiny little feet! She loves her Converse tennis shoes. They are super lightweight and comfortable to wear all day long. Her polka dot leggings are some of my favorite leggings she has! They are so stretchy and soft. They're perfect for the fall. And of course, baby Roey always has a big bow in her hair! And we cannot get enough of these soft cozy tie bows. I love these so much because they are not tight on her head and are soft enough for her to wear all day!
I try my best to find outfits for my babies that can go together. I don't want them to always be matching but I do like color coordination! My littles are my whole world and I always want to make sure they feel good in comfortable just the way they are! I try to keep their style pretty simple and age appropriate.
As always, please reach out to me if you have any questions regarding this post or any other blog posts! Comment on my post of direct message me! I would love to answer whatever questions you may have, or just say hi!! XO
SaveSave