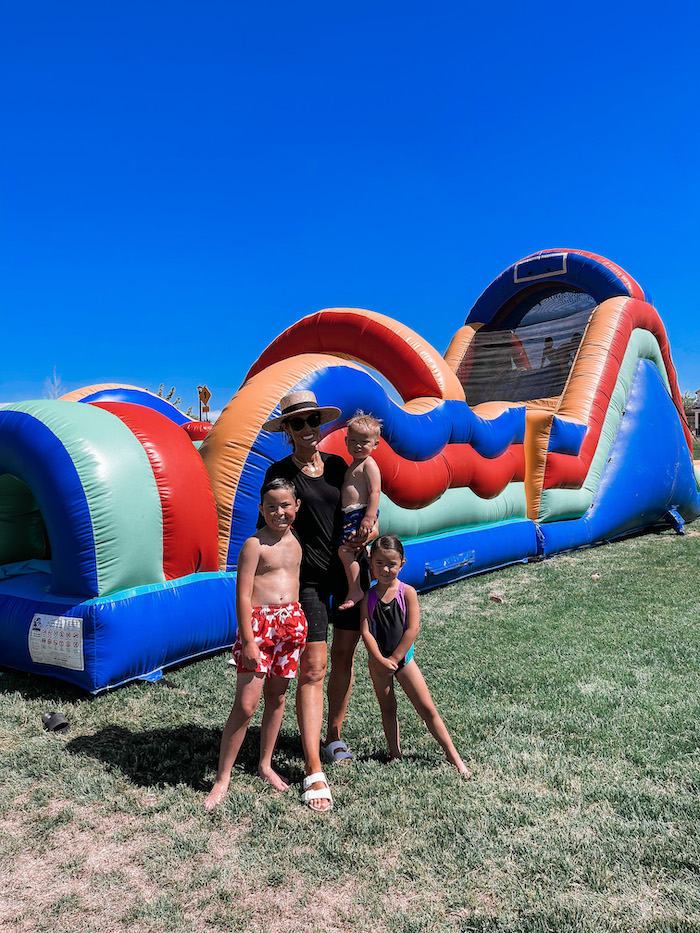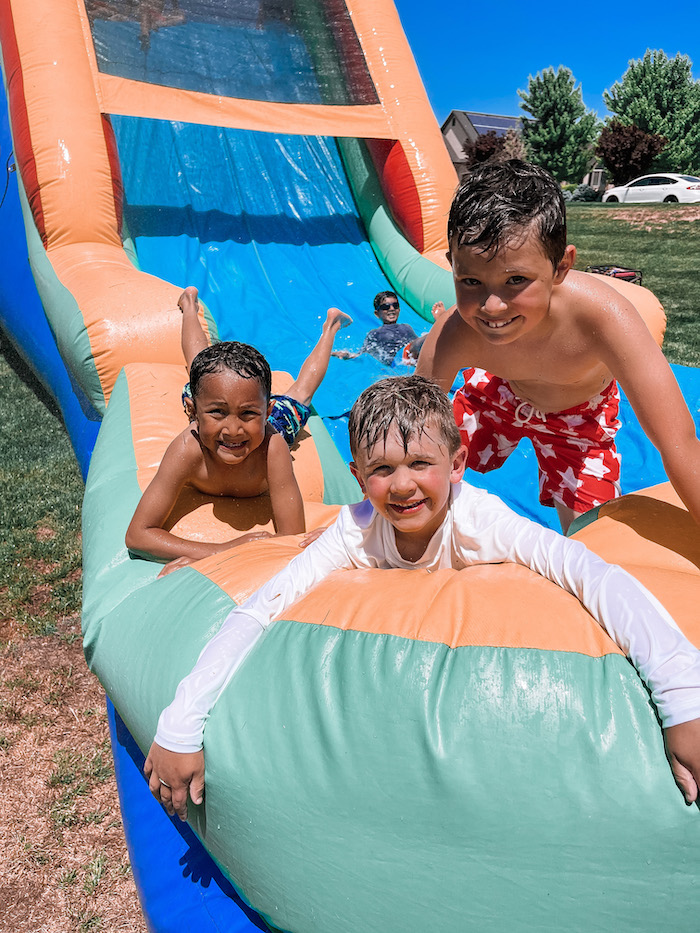 Everyone around here loves a good party. Any excuse to have a good time and we are there! I  threw the kids a Last Day of School party a couple weeks ago and wanted to share it with you guys because many of you have asked and I  thought it could be fun for a "Back-to-School Party" too! 
With everything being a little crazy last year we wanted to make it extra special for the kids and throwing a fun bash was the perfect thing! I  have been using Bouncin' Bins Rentals for years and if you're in Utah they're hands down THE best! They have the most options as far as bounce houses go including simple ones for littler kids, fun obstacle courses, huge wet obstacles, and so many more. I  will put a link right here for you guys! They also pick up and deliver which makes things SO much easier. They have the cleanest bounce houses (they all seem brand new) and the nicest staff! We have used them for many birthdays and other parties! Highly recommend! We thought getting a large wet obstacle course would be perfect for end the school year and the hotter days! 
We had all the kids come over after they got home for the bus and changed into their swimsuits, pizza, music, and of course treats! I  also ordered a couple things on amazon to make the party easier which I  will link below. I  love starting little traditions like this for the kiddos! Now they expect a Last Day of School party every year and are asking for a First Day of School Party too, haha. As crazy as it seems making sweet memories with our little ones if one of my most cherished things. Someone once told me that kids remember the little victories and celebrations of the smaller things so much – so like I  said above any excuse to have a party I'm down. I  want to also give a shoutout to Bouncin' Bins Rentals for their wonderful service and most all their fun rentals! Thank you! I  will also link their IG here for you guys!