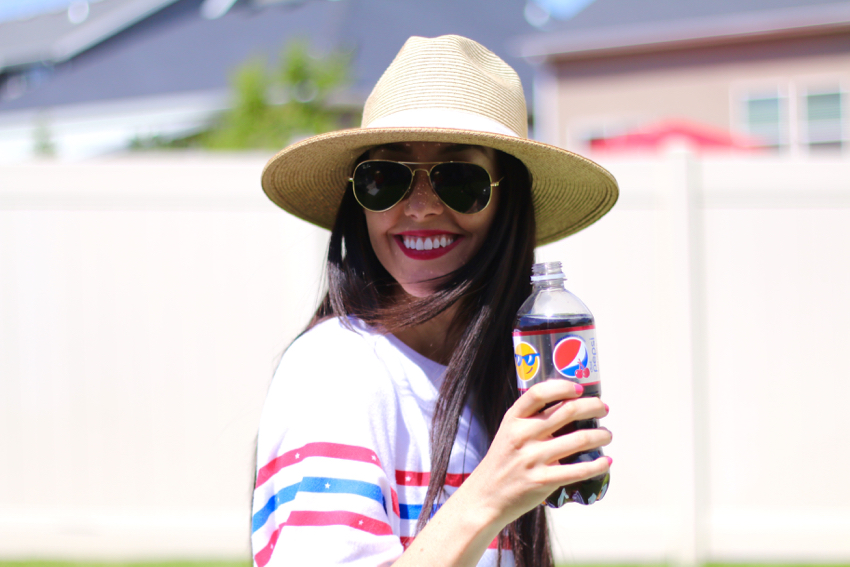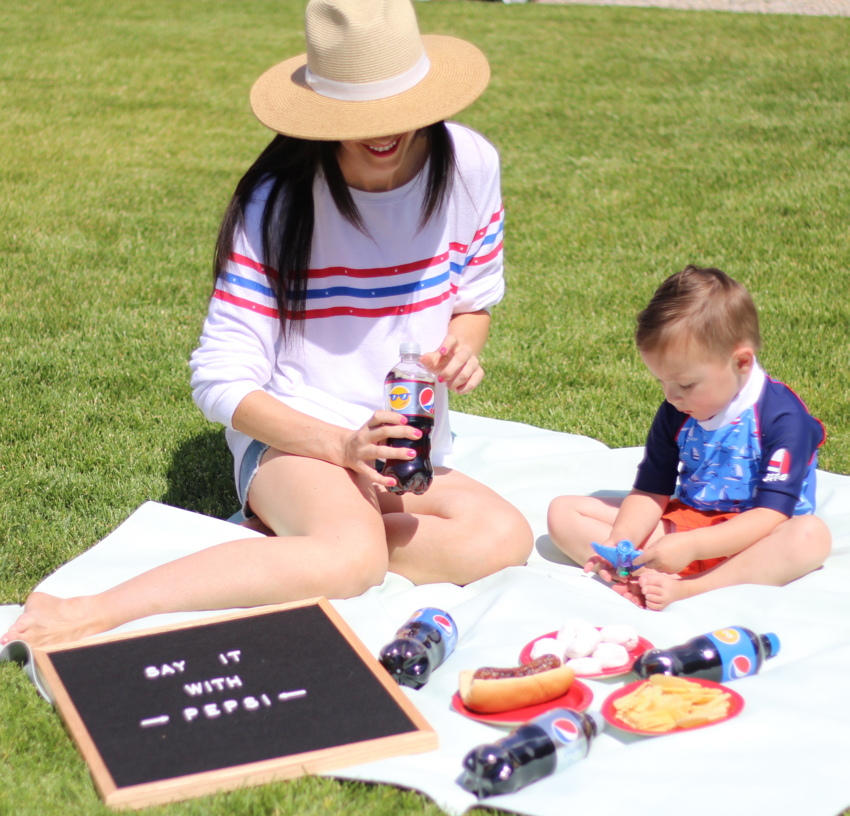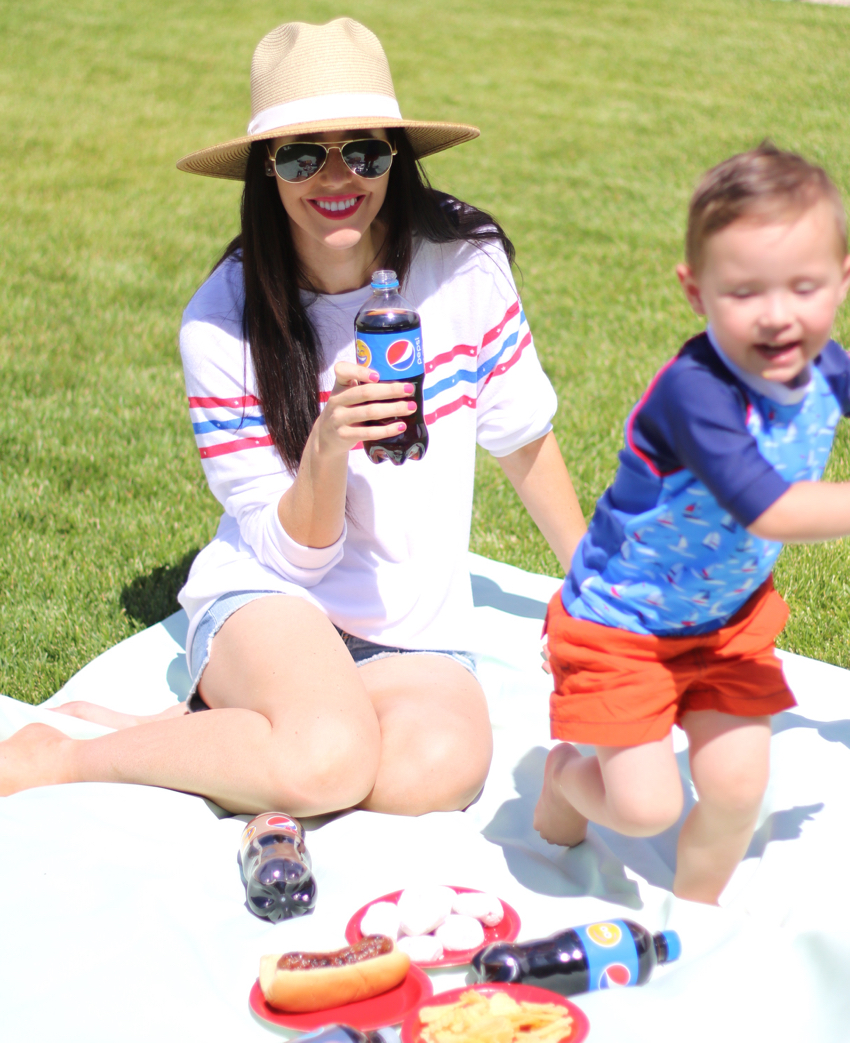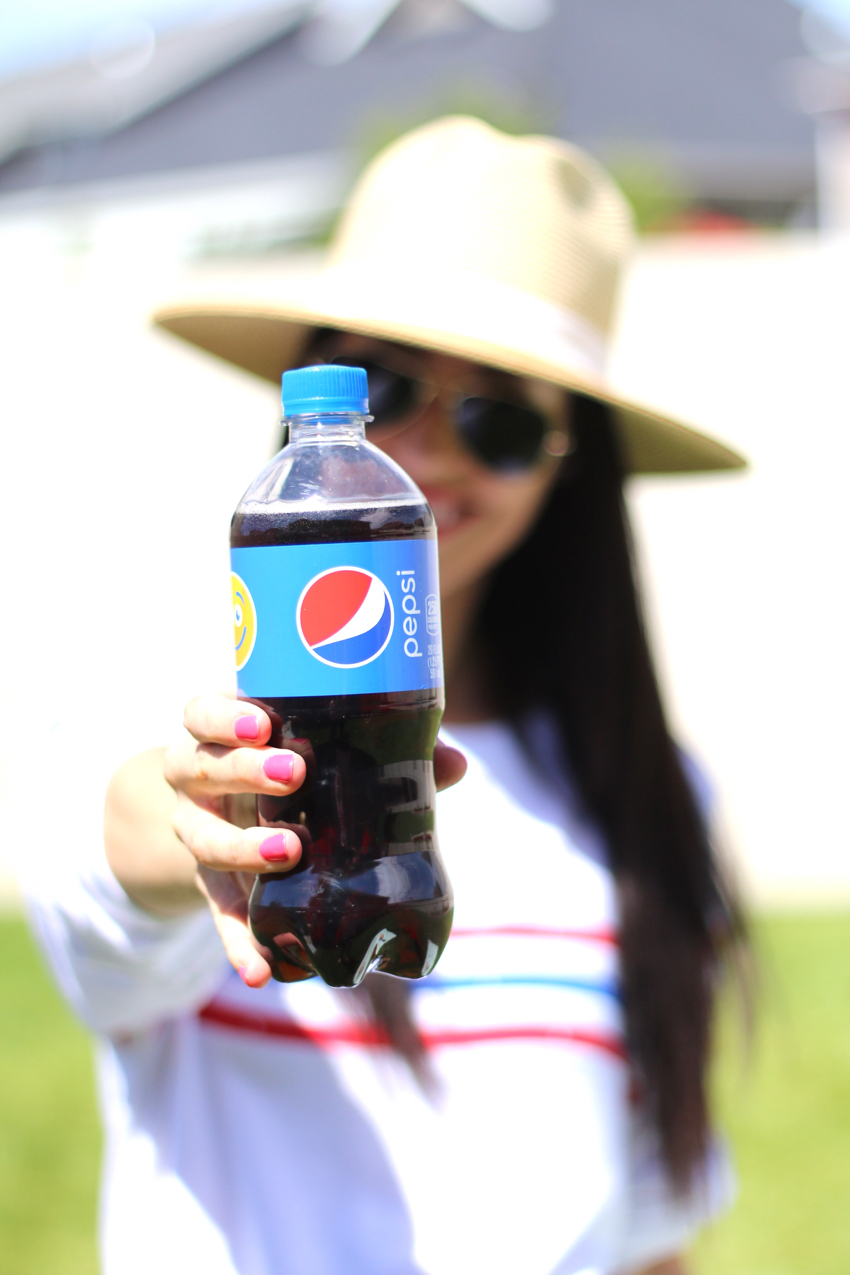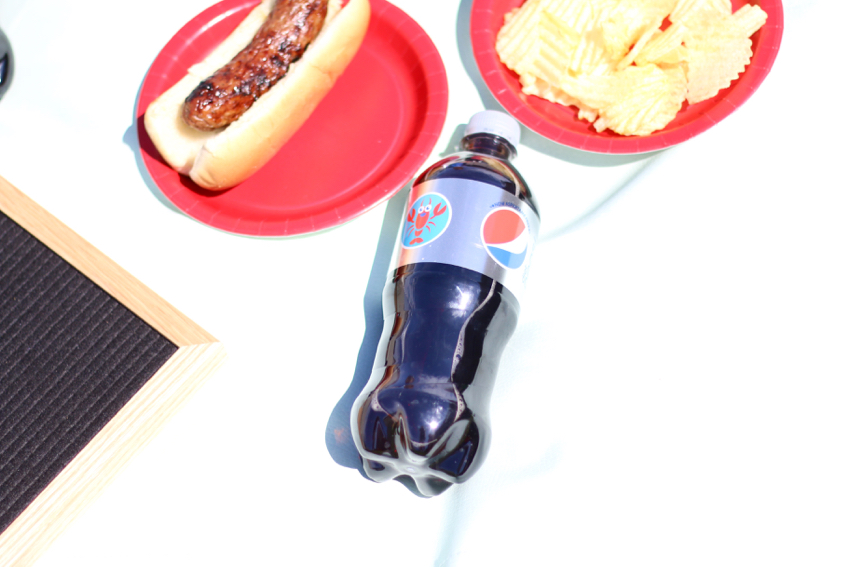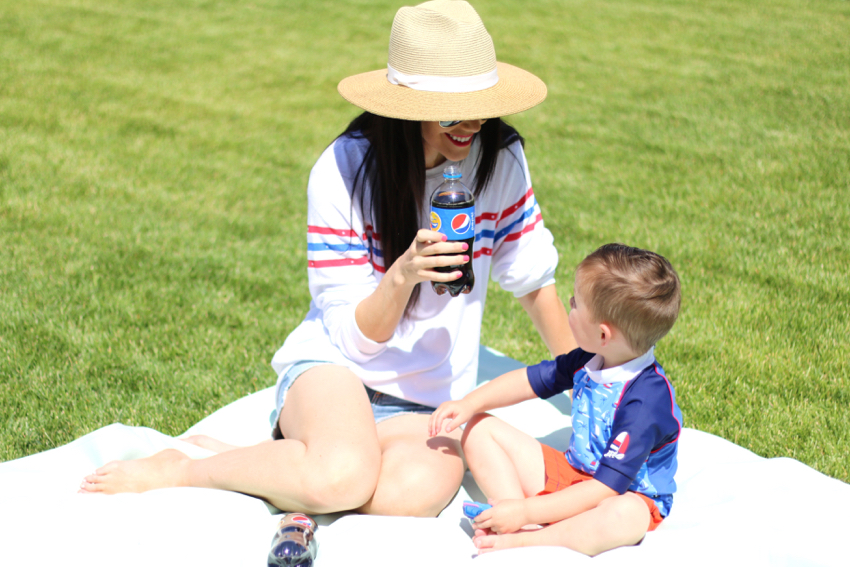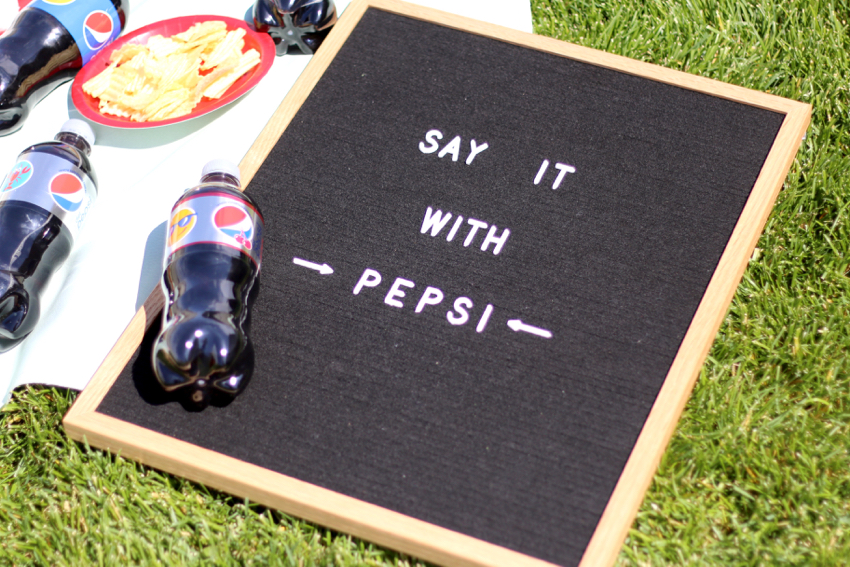 This post was sponsored by Pepsi at Walgreens but all my opinions are my own.
In our household we love to play, especially in the summer! I love to entertain and have all our friends/family over! My love for entertaining has been passed down to Mason & he is always asking if his friends can come over! As much as we love to travel and have a good time away, sometimes we love to just stay home, play in the back yard and invite our friends over just as much.
Once the weather allowed, I wanted to throw a little pool/picnic party for Mason's friends and their mommas! Us mommas are always in the need for a cool drink, especially with caffeine, so we had a great time with the Pepsi emoji bottles I found at Walgreens. They are the absolute cutest things and me and the other ladies loved to compare each of them and pick out our favorites. I love the Wild Cherry Pepsi, and with our Pepsi emoji bottles, we could show off our unique personalities with emojis, in addition to the flavor Pepsi we selected. With over 200 emojis to select from, Walgreens makes it so easy to #SayItWithPepsi all summer long!  And, if you're wondering…yes! These fun emojis can be found on the classic Pepsis as well as other awesome flavors like Wild Cherry Pepsi… which I love…Diet Pepsi, Pepsi Max, Caffeine Free Pepsi, Cherry Vanilla Pepsi and more!So, while the adults indulged in the fun bubbles of our Pepsi emojis, the kids bounced back and forth from the little blowup pools to our picnic blankets, everyone was as happy as could be!
And, since we are always throwing parties I love stores that are convenient to grab everything I need! One of my favorite stores, come party time, is always Walgreens! They have everything I need and Mason loves to search the aisles for a new pool toy when you visit in the summer. I love grabbing the new Pepsi emoji bottles for my friends while I'm there, I can't resist those fun emojis and love finding the perfect ones for my friends!!  What's even better, in July/Aug these adorable emoji bottles are on sale, buy 2 for $3 and get 250 Balance Reward Points.
When it comes to having Mason's little friends over I tend to stick to little finger foods that 1.) they enjoy 2.) They will actually eat! We all know how picky toddlers can be so I always pick out hot dogs, mini donuts, chips, and watermelon.
Make sure you have entered the #SayItWithPepsi Summer Sweepstakes that ends TODAY, July 20th!– You can find the rules here and other details can be found by visiting this site:
 http://www.sayitwithpepsisweepstakes.com/
This is an amazing opportunity to win great prizes! I hope you guys have the best week and go grab your own Pepsi emoji bottles at your local Walgreens, you will love them!