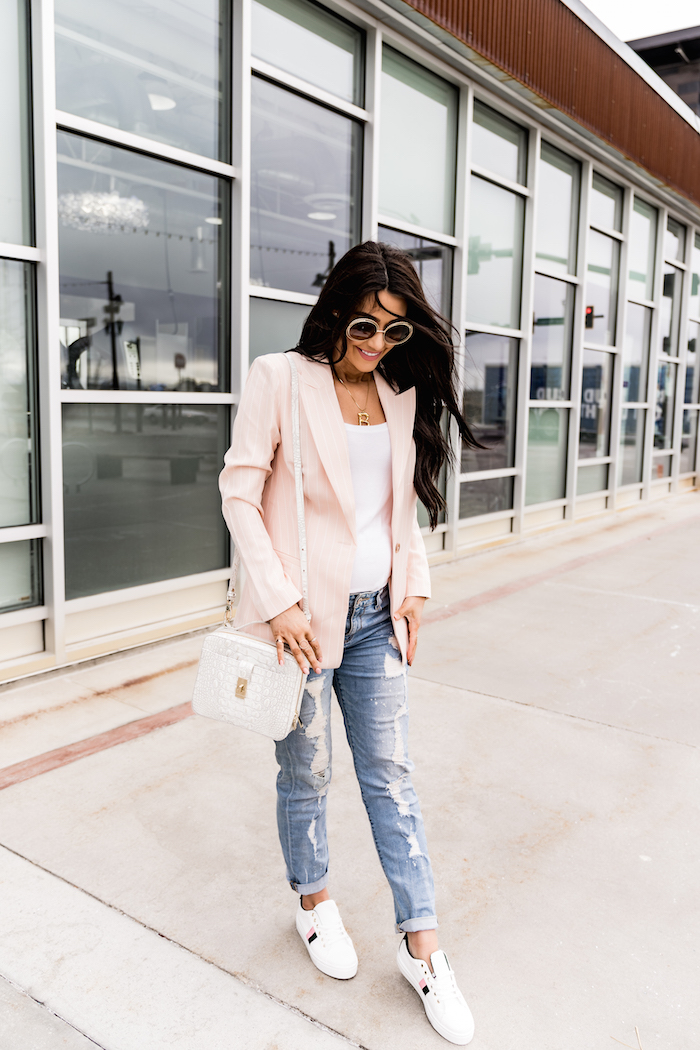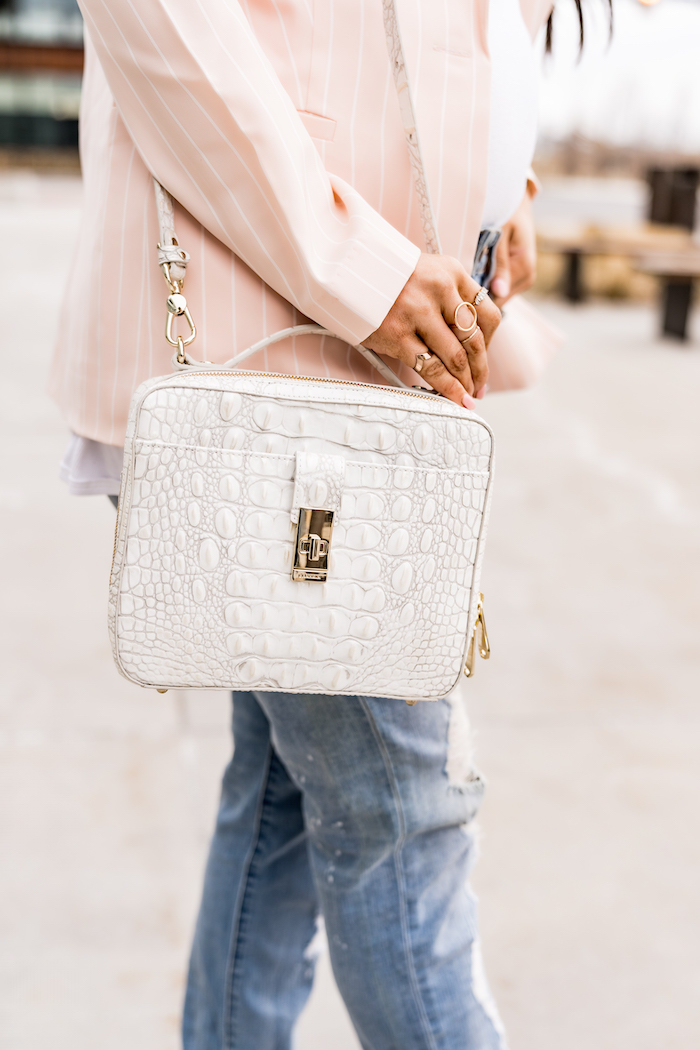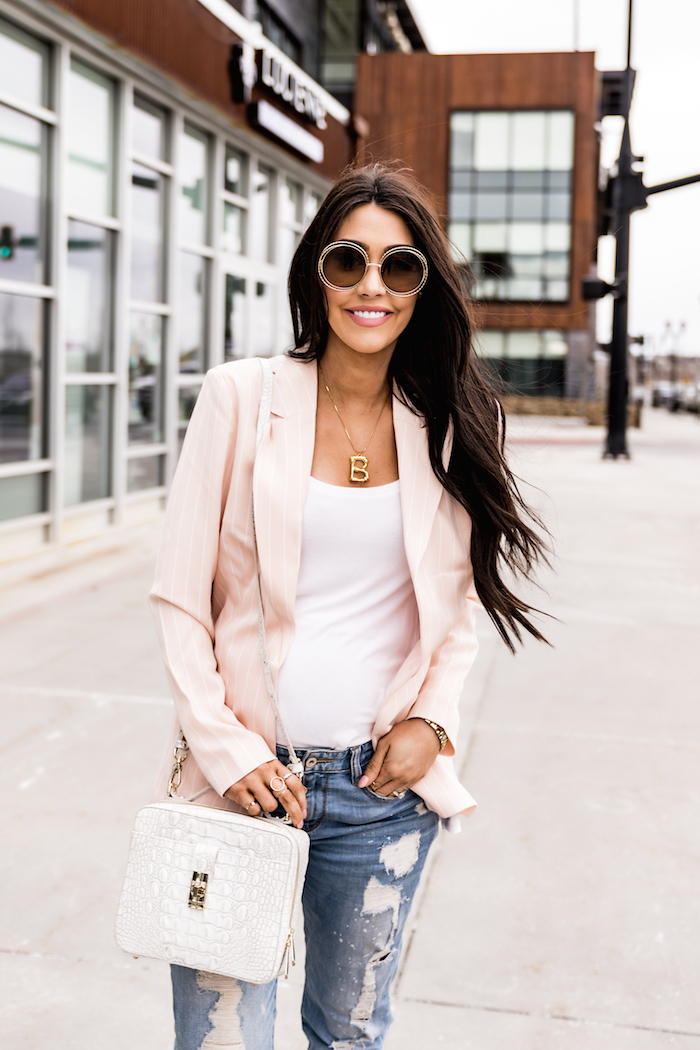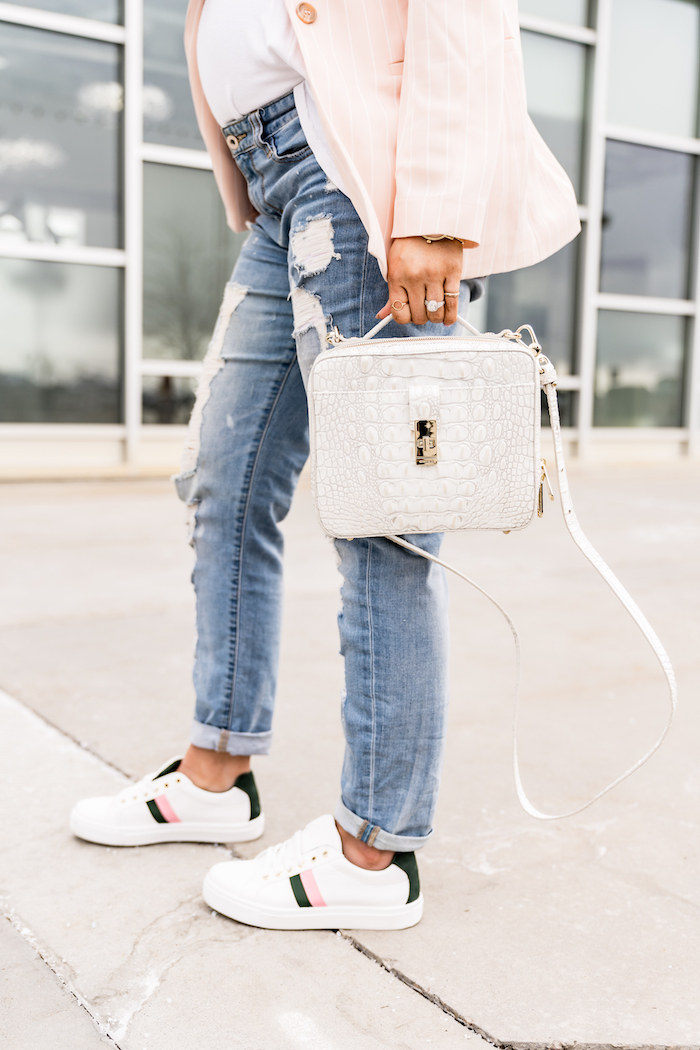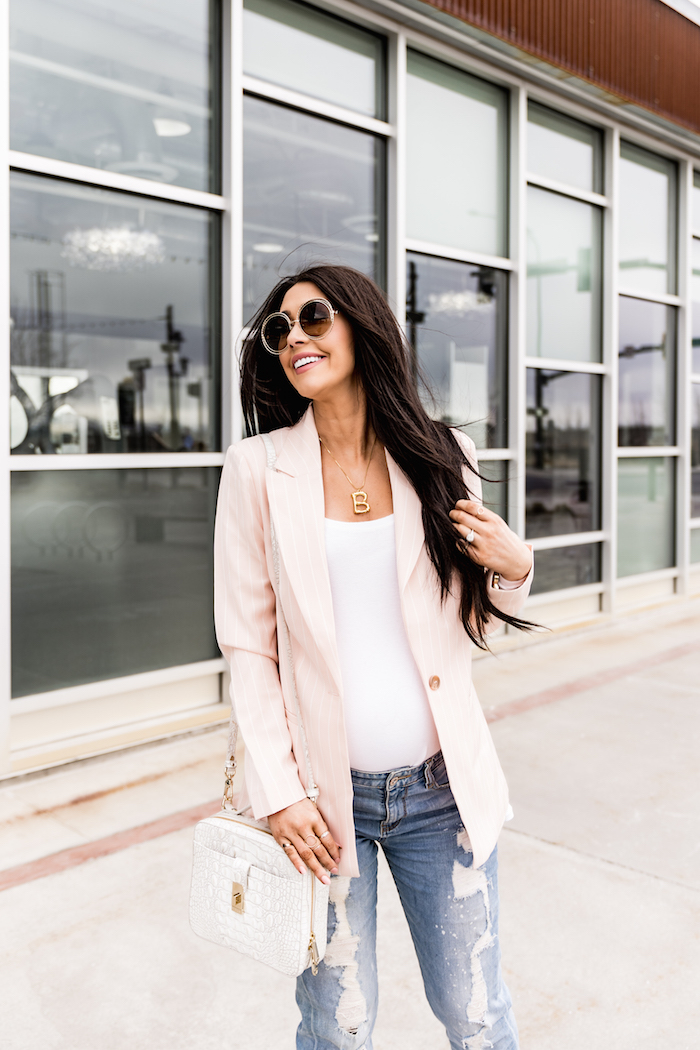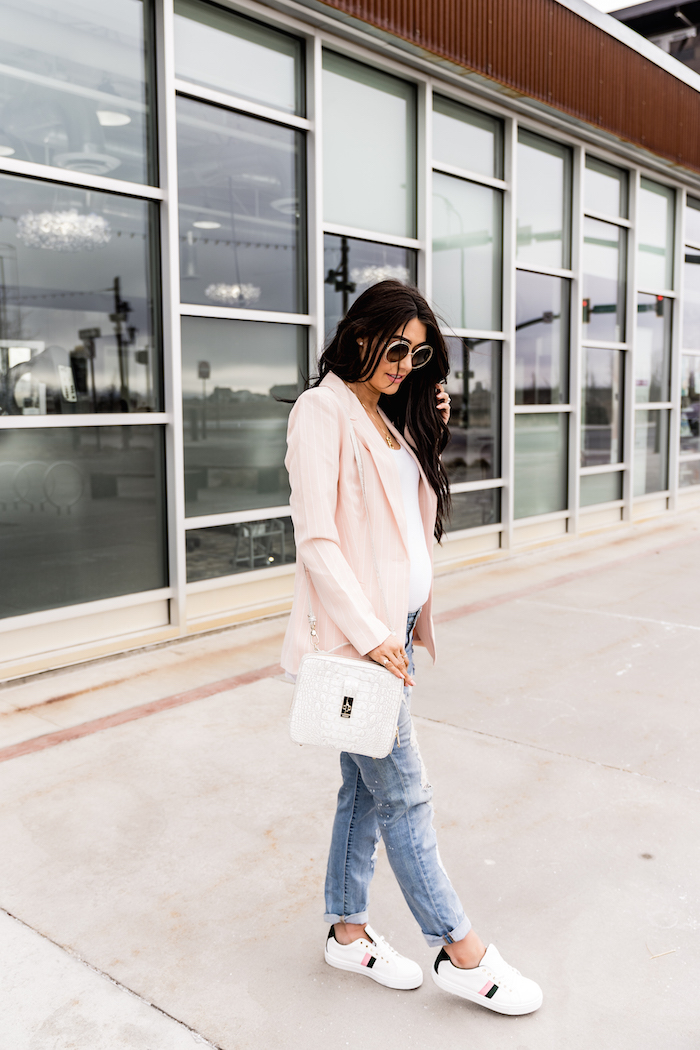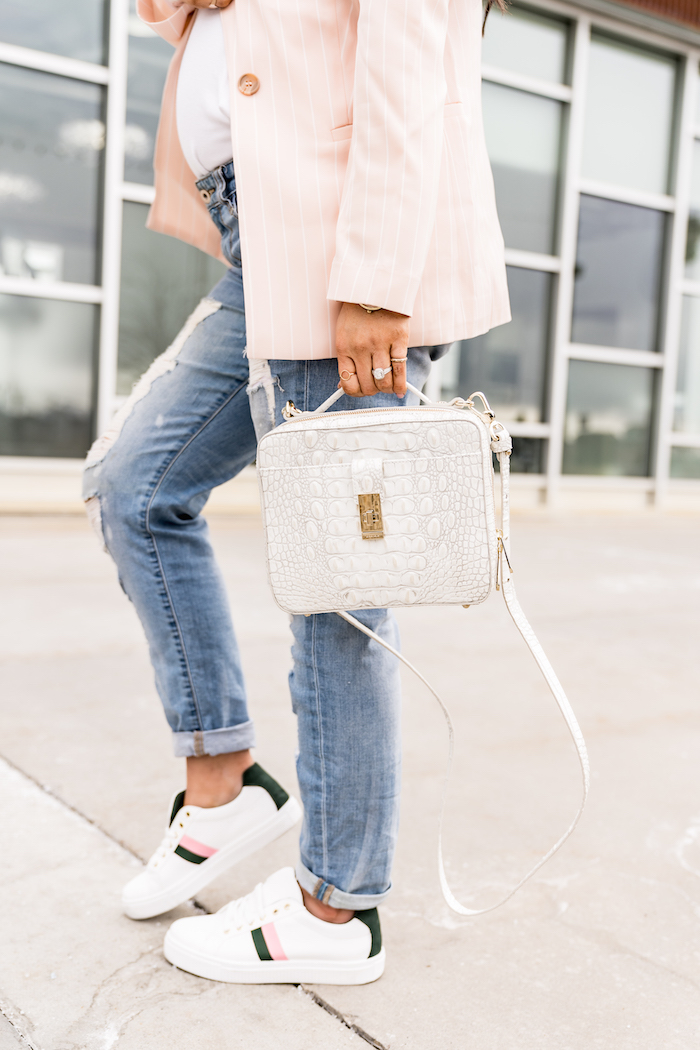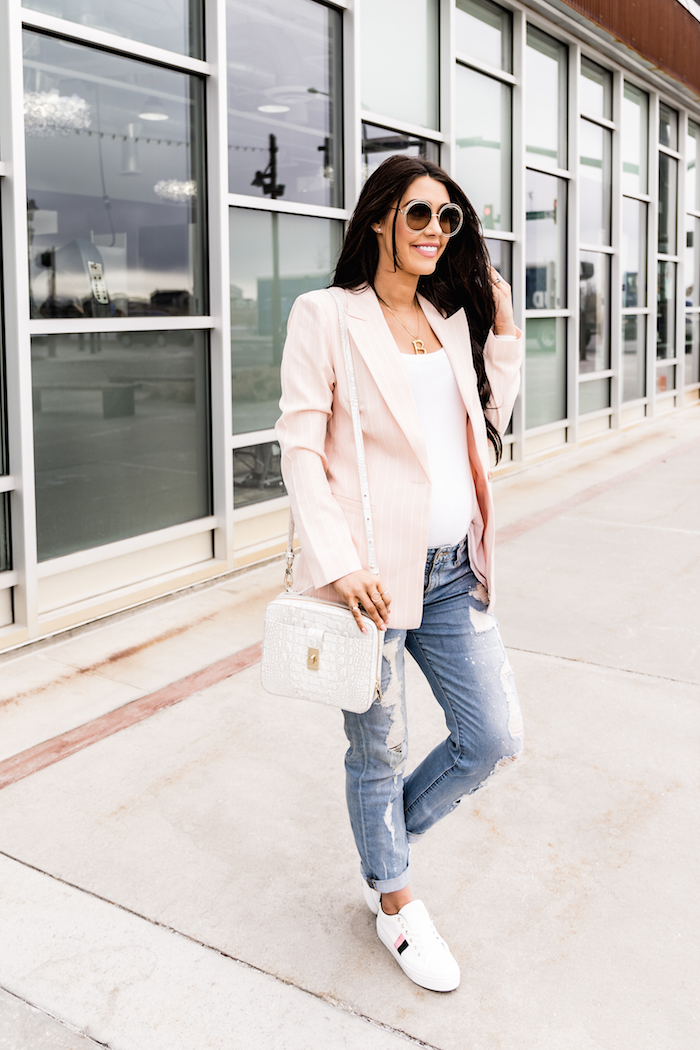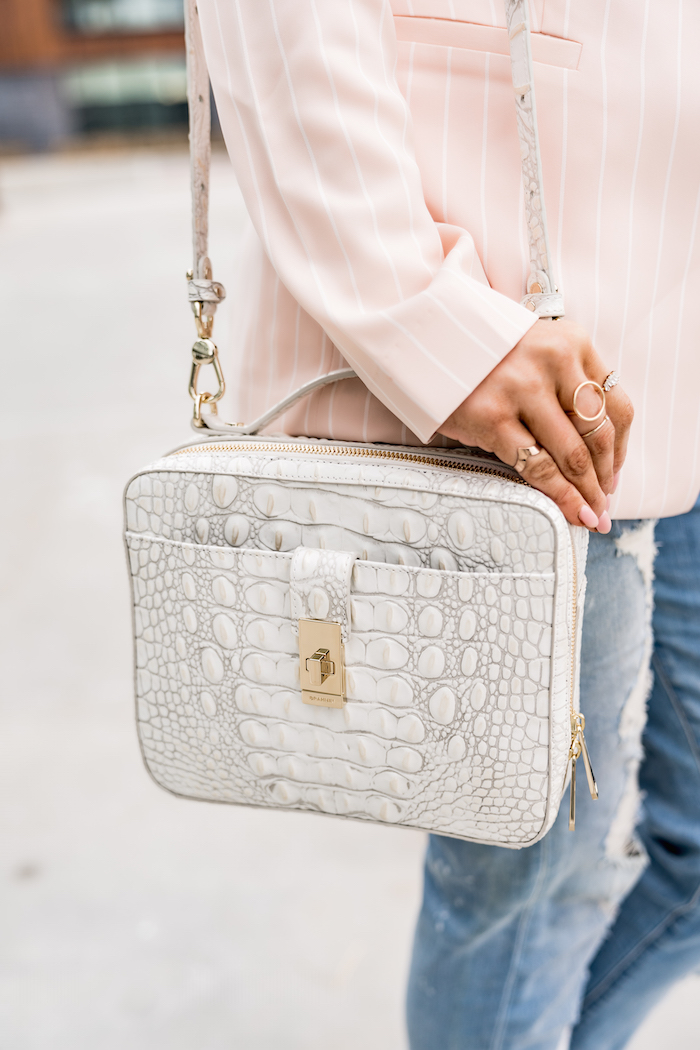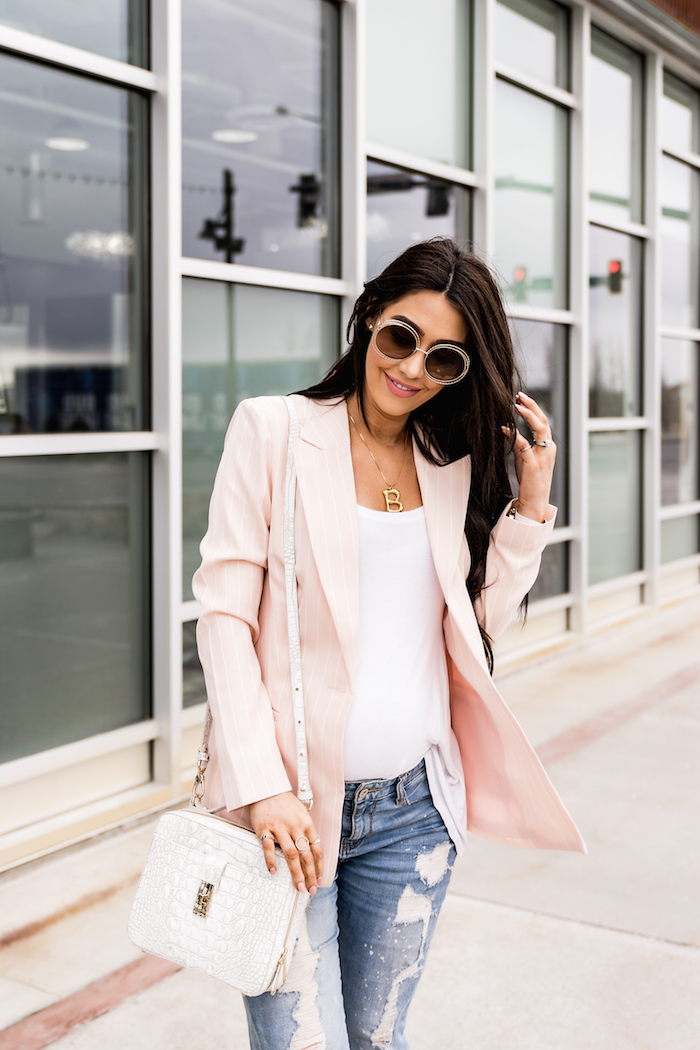 ---
---
Happy Thursday friends! I'm so excited about today's post because it's something I talk about all the time. You guys know I love accessories! Since I tend to gravitate towards more simple outfits I always like to turn to accessories to dress up my looks! The moment I    saw this Brahmin Vintage Luggage Inspired bag I feel in love! The one I'm wearing today is the Evie! I    love how classy it is and the edge it adds to every outfit! I'm also obsessed with the color. Mine is in Pearl but it comes in many other colors that are just as stunning as the next one. Brahmin the has best selection in handbags and the quality is unreal! I  will link a couple of my favorites below as well as this one. The quality they offer is unmeasurable and they everything in the house to ensure an amazing product!
When it comes to dressing up an outfit like I said above I always turn to accessories and making sure I'm wearing multiple pieces. I love an amazing handbag like mine from Brahmin because it adds a touch of luxury to my look. Just like the cherry on top! I've been loving all things boyfriend jeans lately! I love the casualness they offer but also so easy to dress up or down!
Now that spring is around the corner I'm starting to itch for warm weather clothes and brighter colors! Slowly but surely I'm starting to pull some of my colorful pieces out and pair them up. I'm loving this Pearl Evie purse and how it compliments any outfit. All in all, when it comes to my outfits the accessories as just as important as clothes! I've shared some of my favorite pieces from Brahmin below! I hope you all enjoyed this Perfect Accessory with Brahmin post!