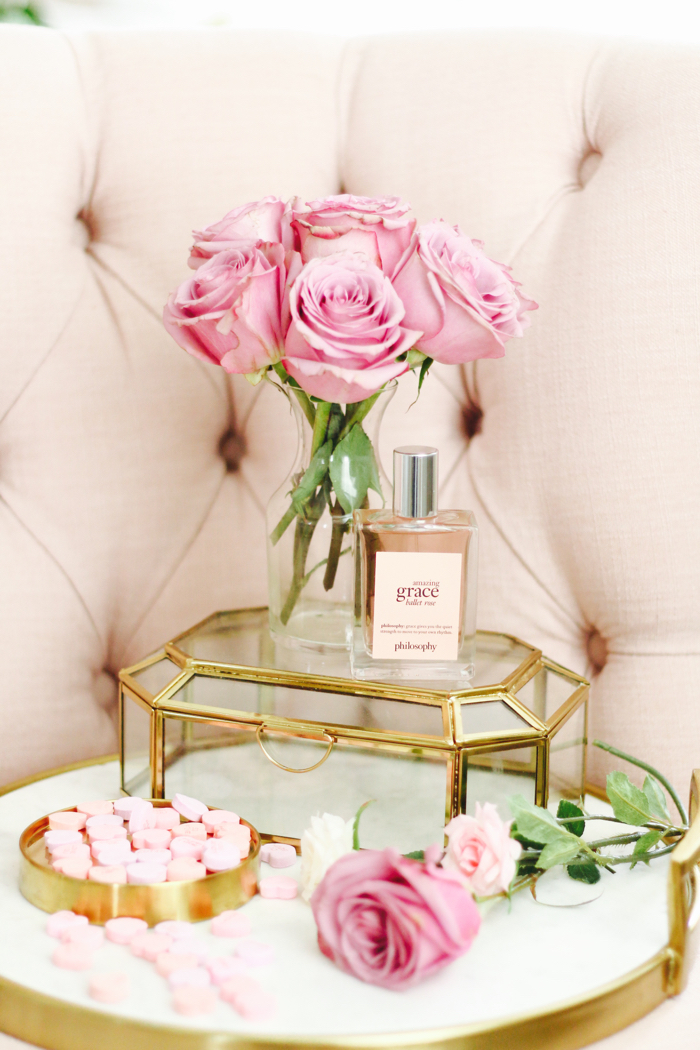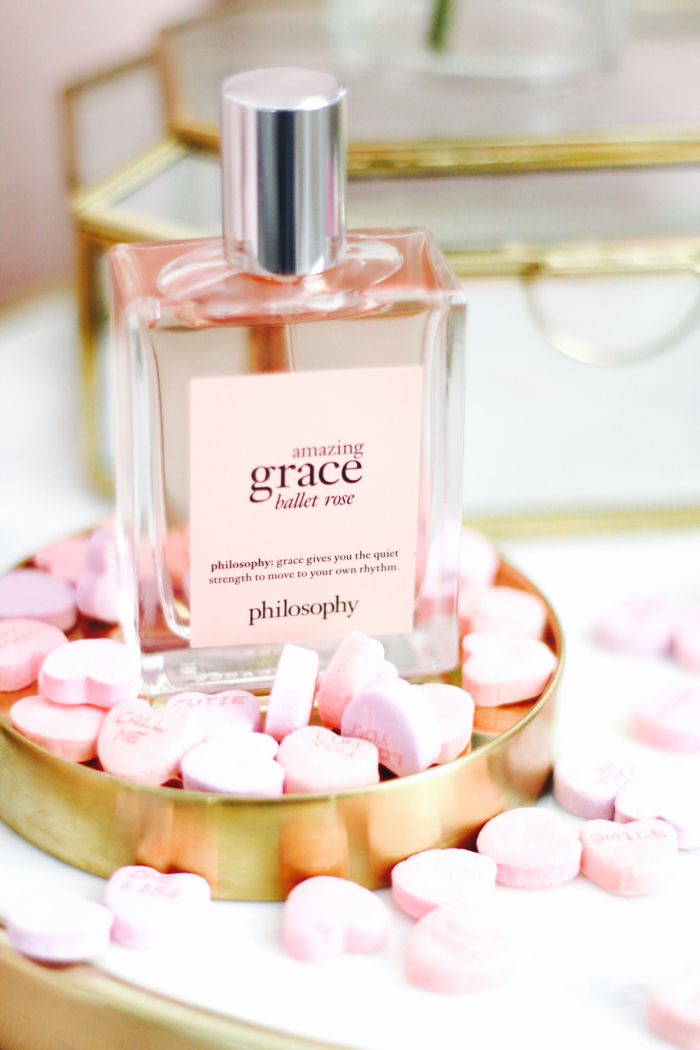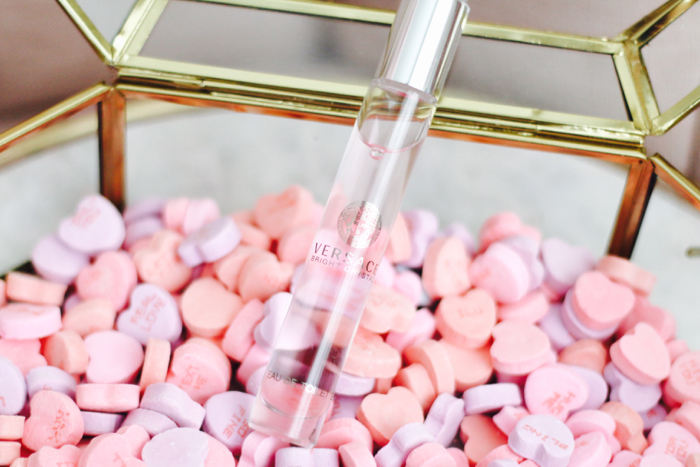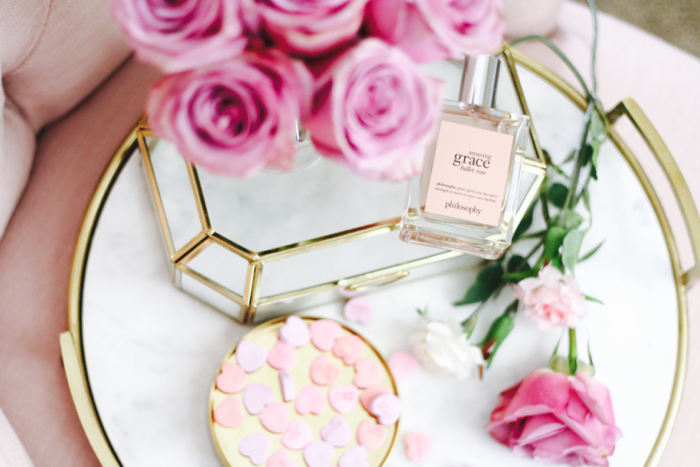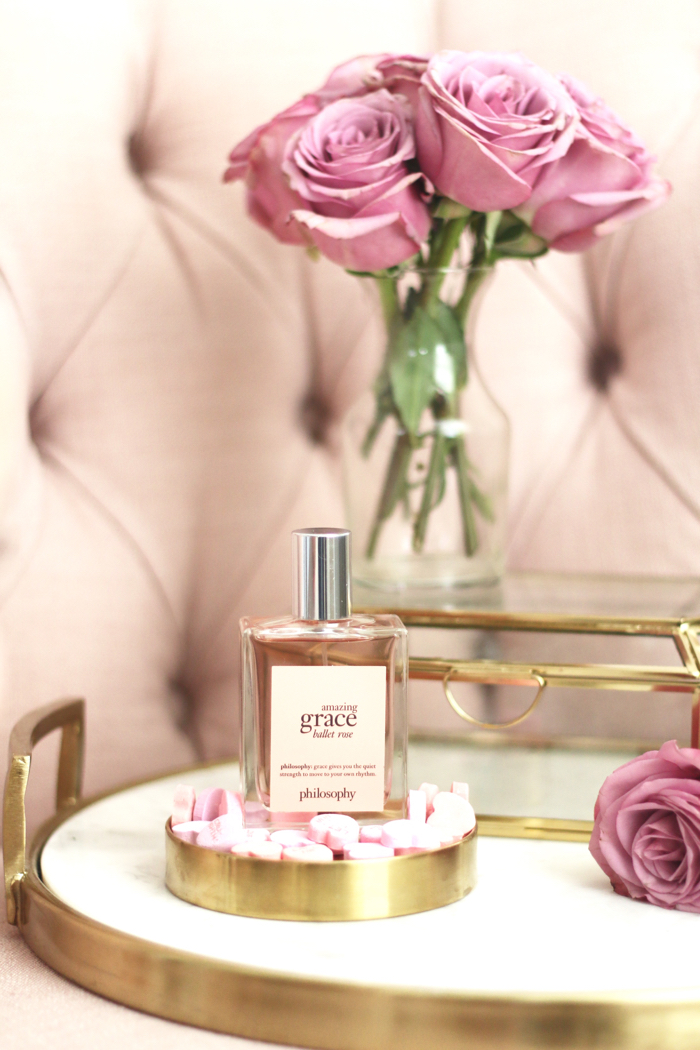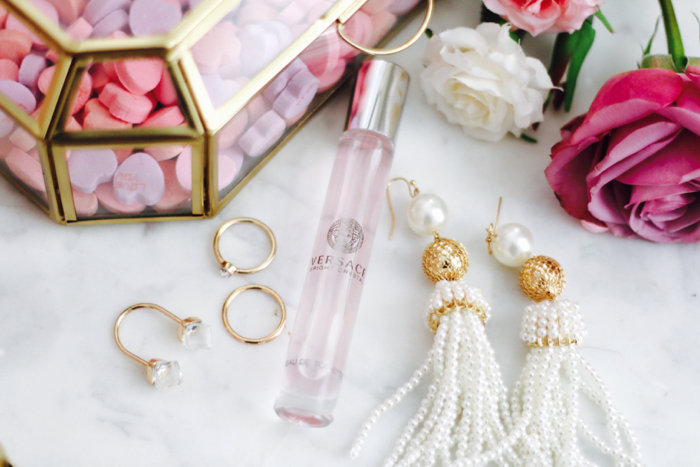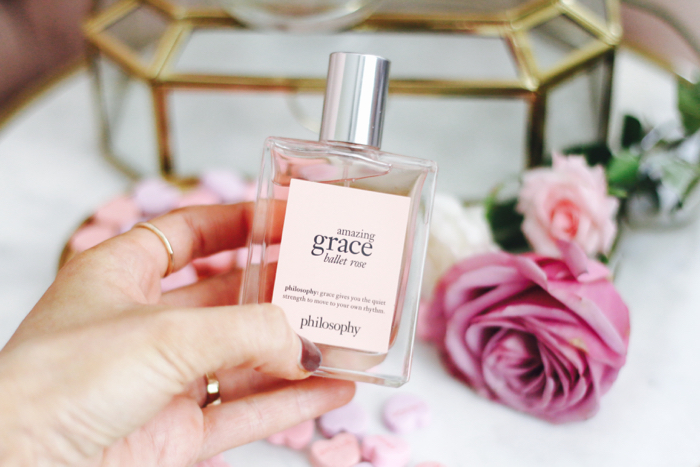 I've always been one for perfumes! My friends in college will tell you that I wore entirely too much, haha. Then my mom will tell you I was notorious for sneaking in her room before school when I was younger and spraying as much of hers I could on me before I got caught. This is who I justify my addiction: Some people are shoe people, some are bag people, me – I'm a perfume person. I've teamed up with Sephora inside JCPenney to share with you guys the perfect Valentine's Day gift!
Many of memories in life or periods of my life can easily be triggered by a specific scent I would wear during that time. I always think it was only me – maybe I was a little crazy but as I got older I learned that scents are a big association when it comes to remembering things, cherishing moments, and are so personal. Trevor knows I like the sweeter scents so every time he picks me up a perfume, it's my new favorite. Not only do I always love the smell, but I become sentimental because it's from him! Luckily Sephora inside JCPenney's is the perfect place to buy that special fragrance you've been looking for. They have tons of options from new scents to top designers! You can also get samples of any fragrance before to test them out and make sure your Valentine's Day gift will be just right – or if you're like me, you will go sample a couple, find your favorite, then tell your lover 😉
I have a JCPenney store around the corner from us with a Sephora inside and I love being able to go there and grab gifts, skincare I've run out of, and my other beauty favorites. The convenience of being able to grab a couple outfits for the kids at JCPenney's and then grab a couple beauty items for me cannot be beat for a busy mom like myself.
Valentine's Day can be a tricky one to buy for. While, beautiful flowers and yummy chocolate are always graciously accepted I love having something that will last me longer and be a little more sentimental, life a fragrance. The same goes for my husband. Flowers wouldn't do much for him and he isn't much for chocolates so I always turn to getting him a cologne which he loves! Often times it ends up being the same price and more practical – winning!
All in all Valentine's Day is about celebrating our love with those who hold our heart! A special gift such as fragrance is great because it is thoughtful, personal, and unique!
I am so in love with this Philosophy fragrance – Amazing Grace Ballet Rose! It has a fresh scent with a hint of sweet rose that I cannot stop wearing! I also love the Black Opium from YSL, it is the perfect fragrance for a sexy date night! I wore it the other night and Trevor commented on how great it smelled. Last but not least, is Versace Bright Crystal. I have loved this fragrance for years now! It is the perfect scent to brighten up and freshen up! I keep the rollerball in my car so whenever I need a little freshening up it's easy and convenient.
Thank you Sephora inside JCPenney for sponsoring this post. All opinions are my own. #SephoraInJCP