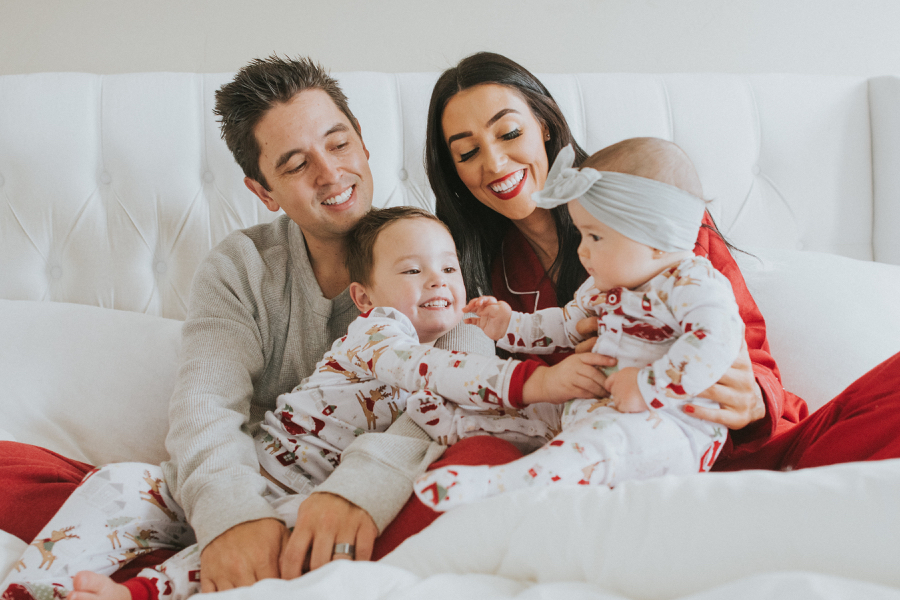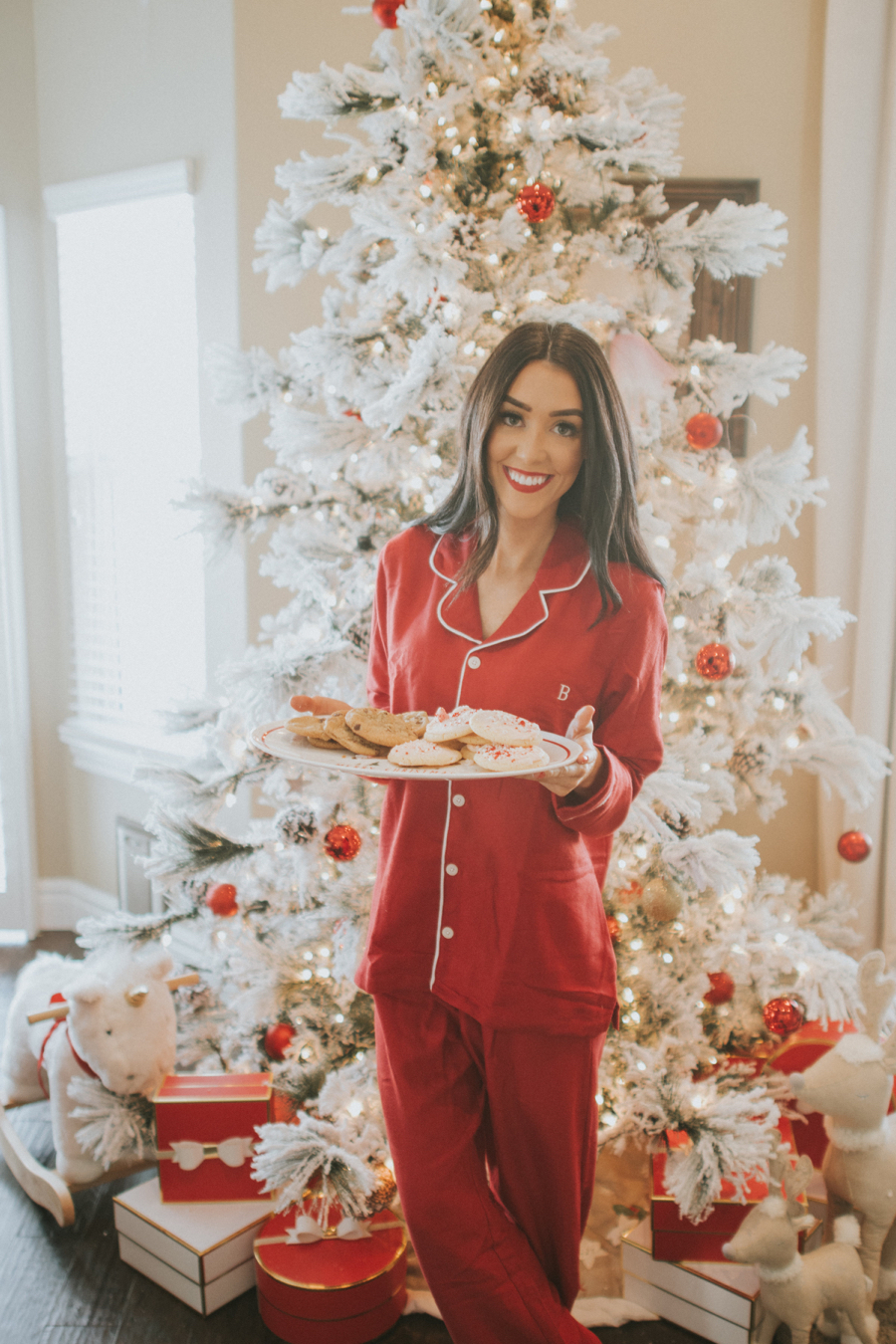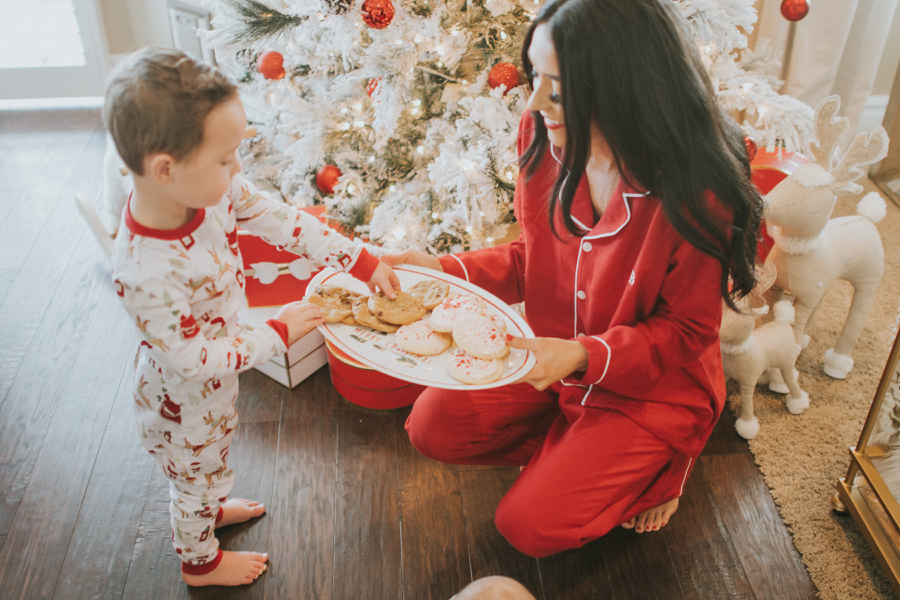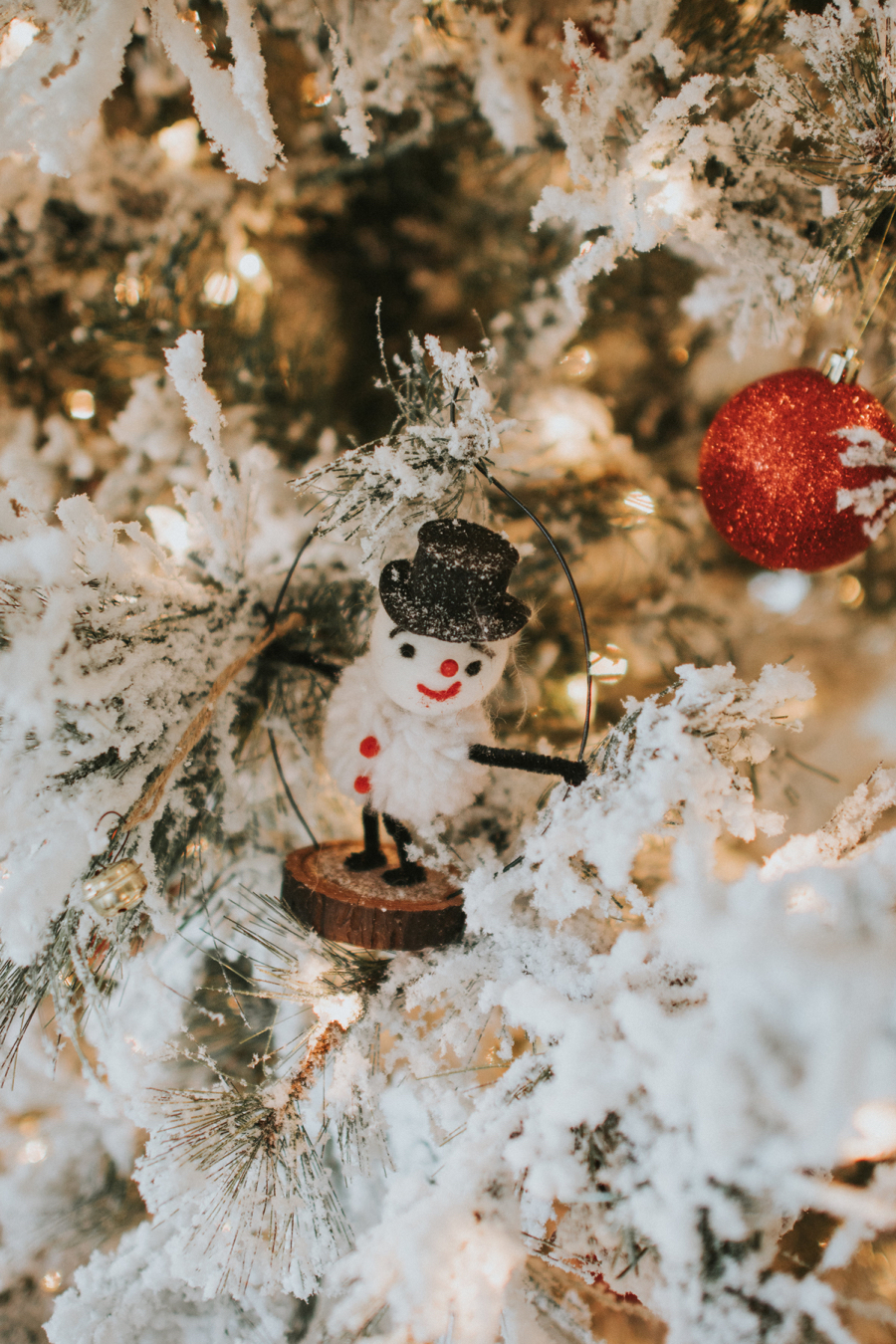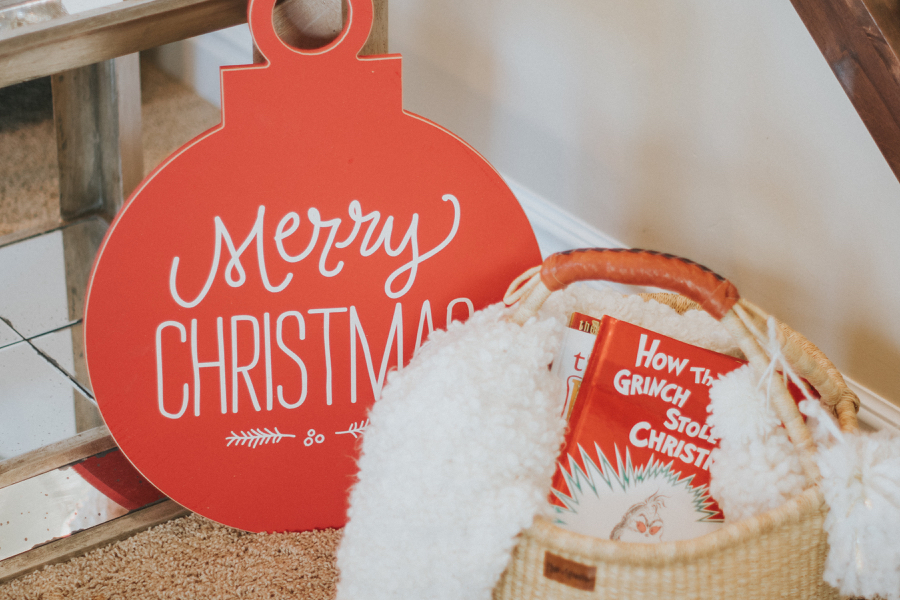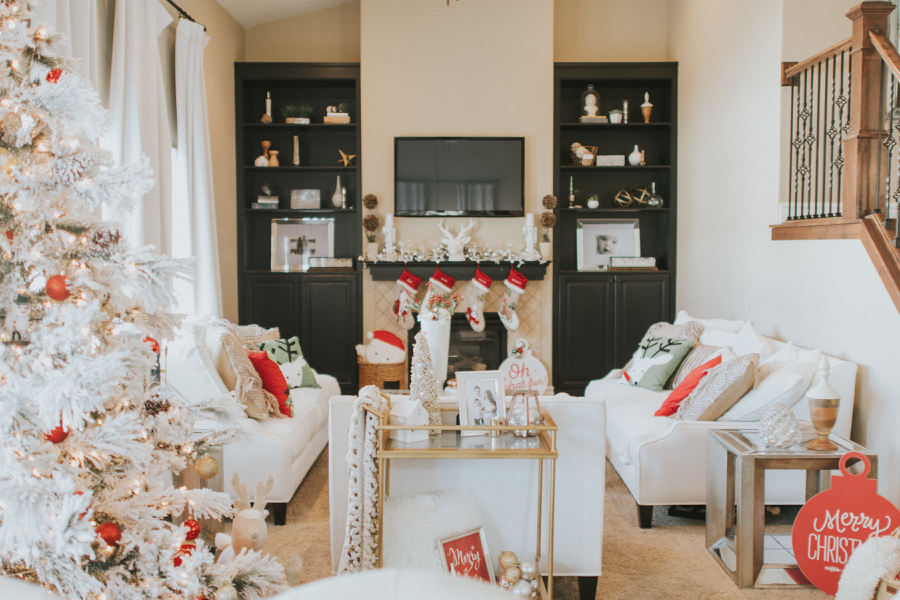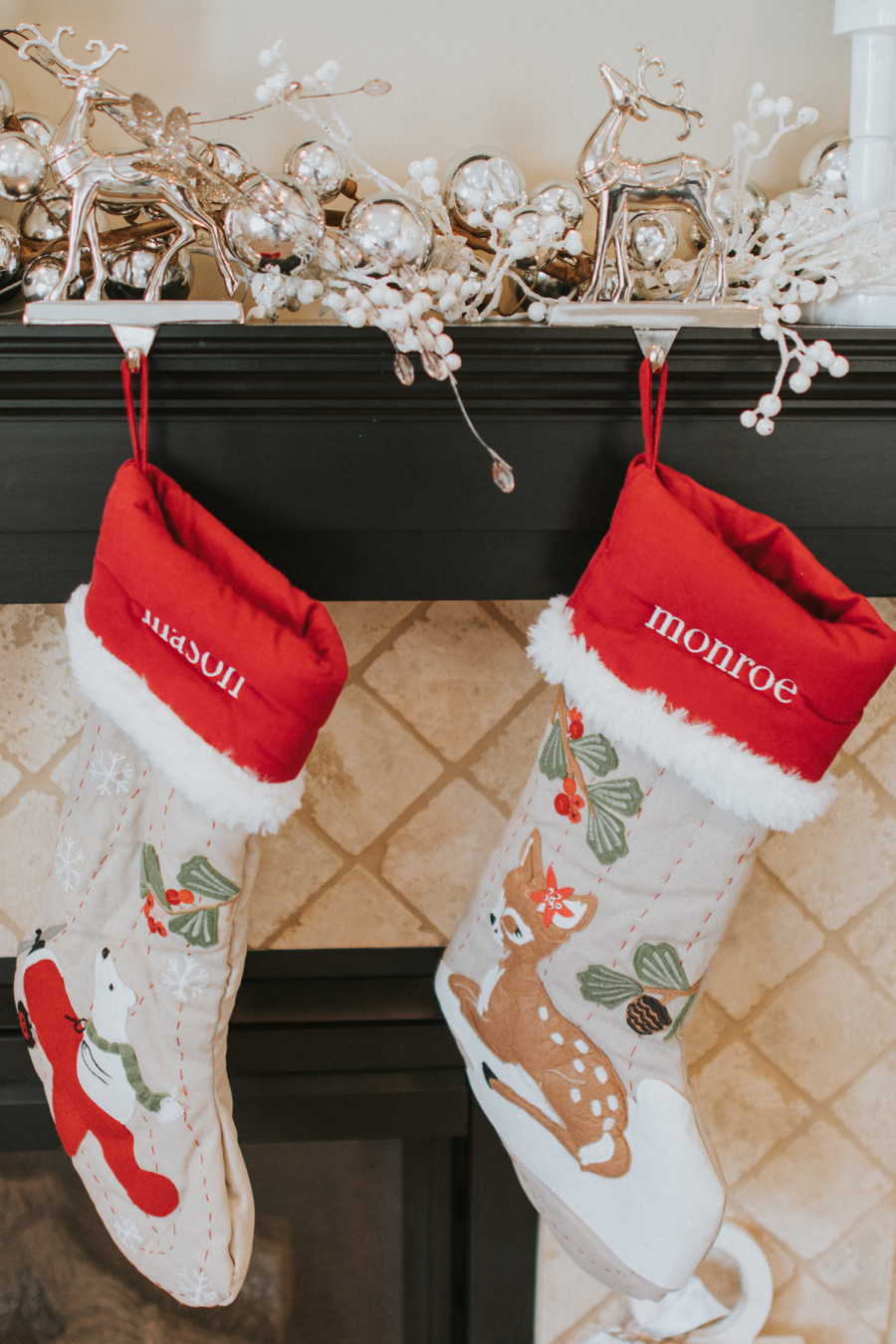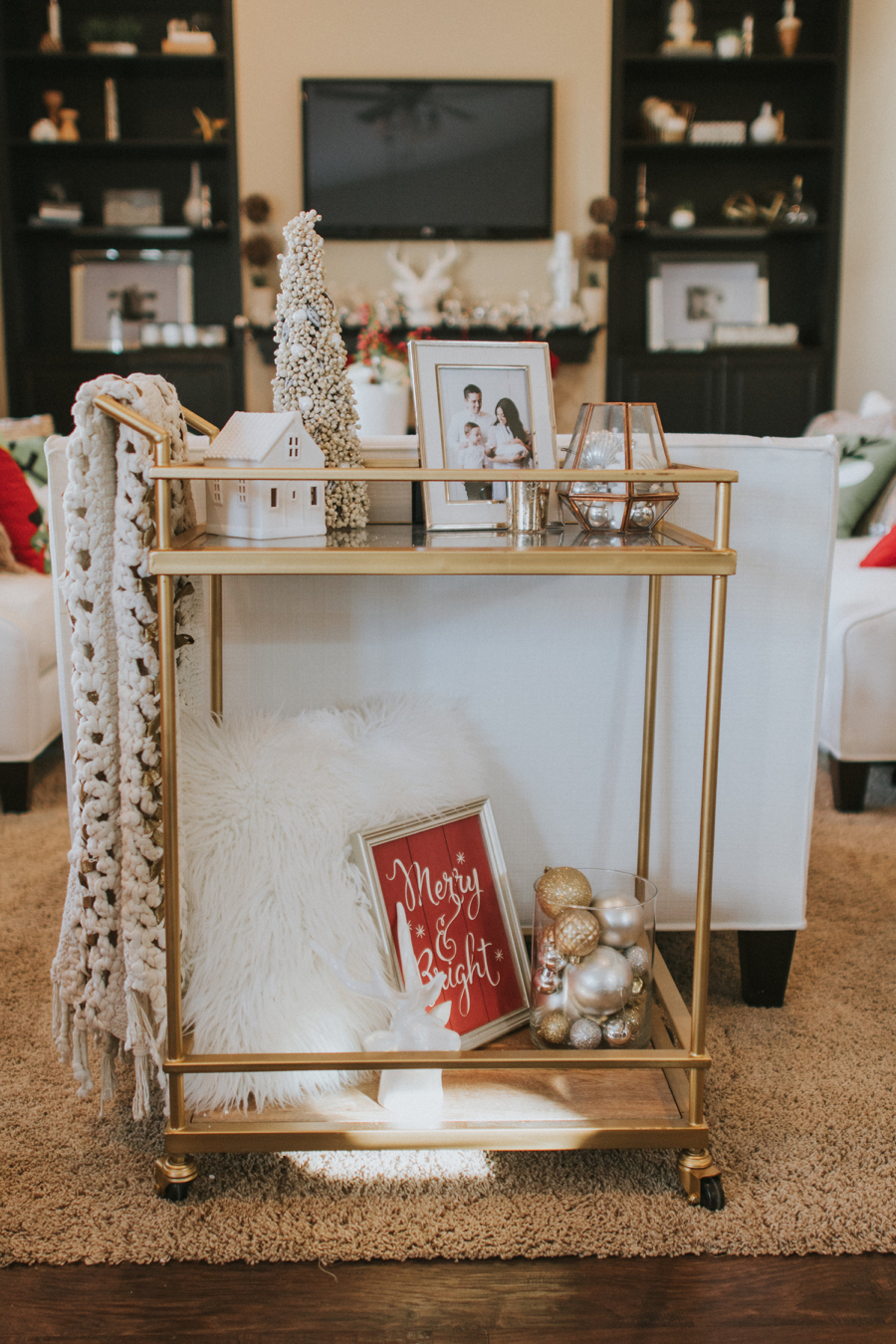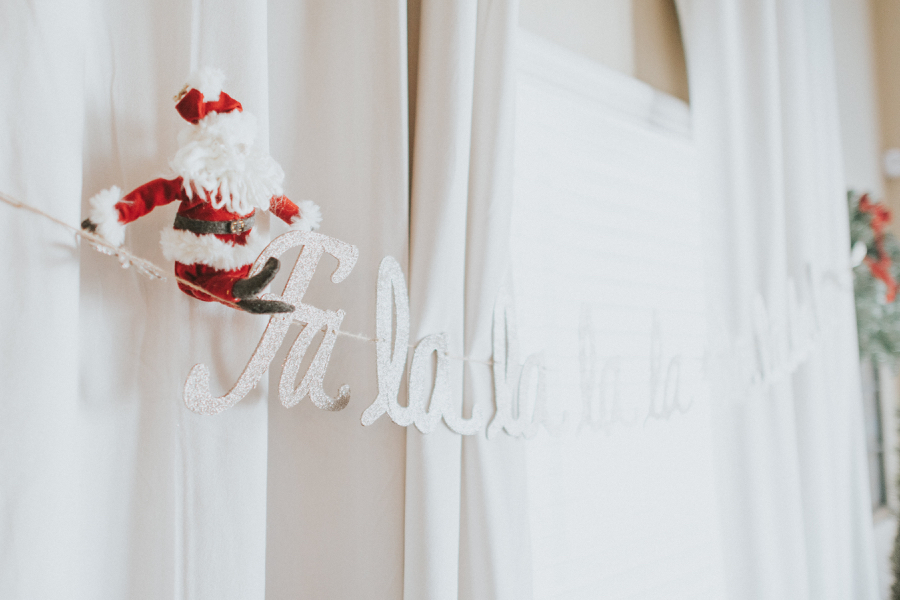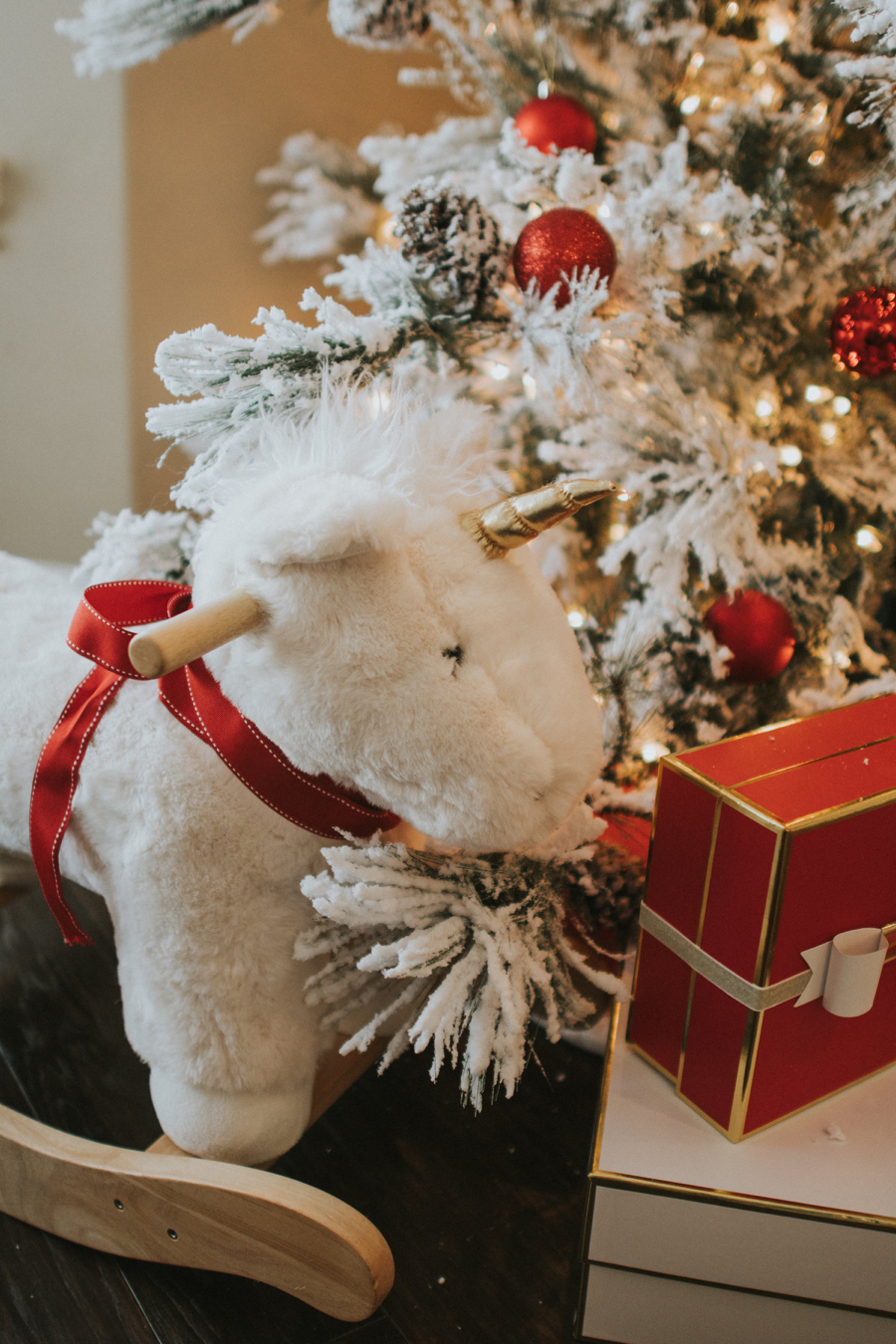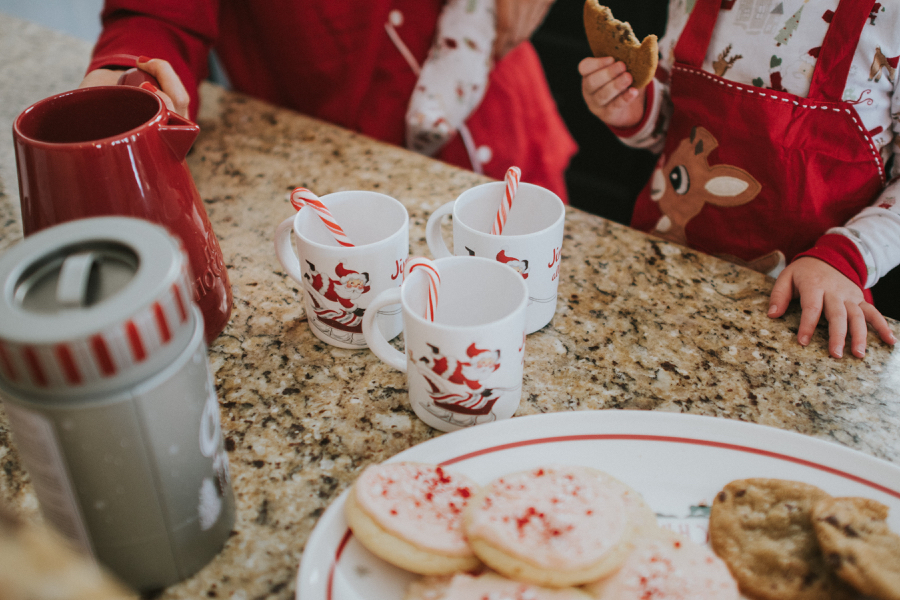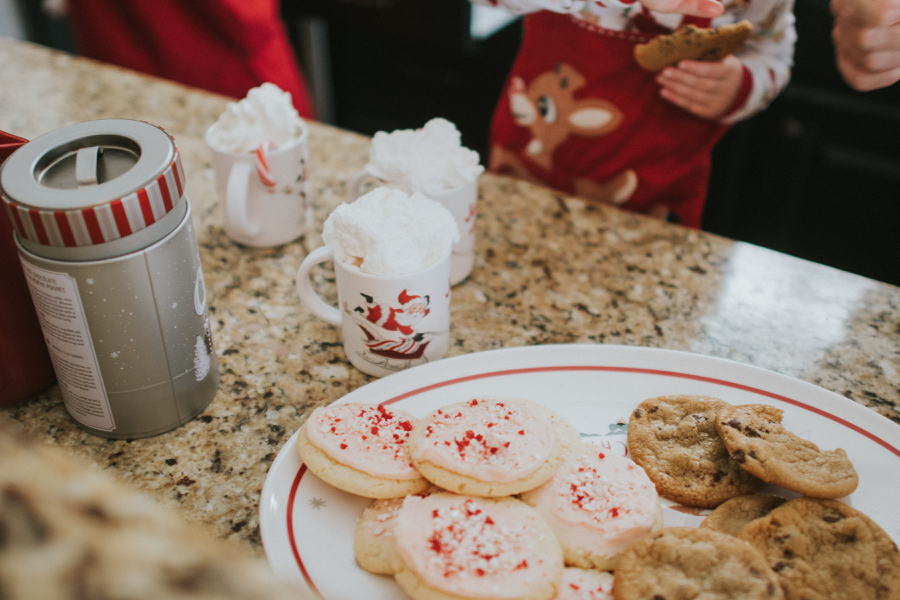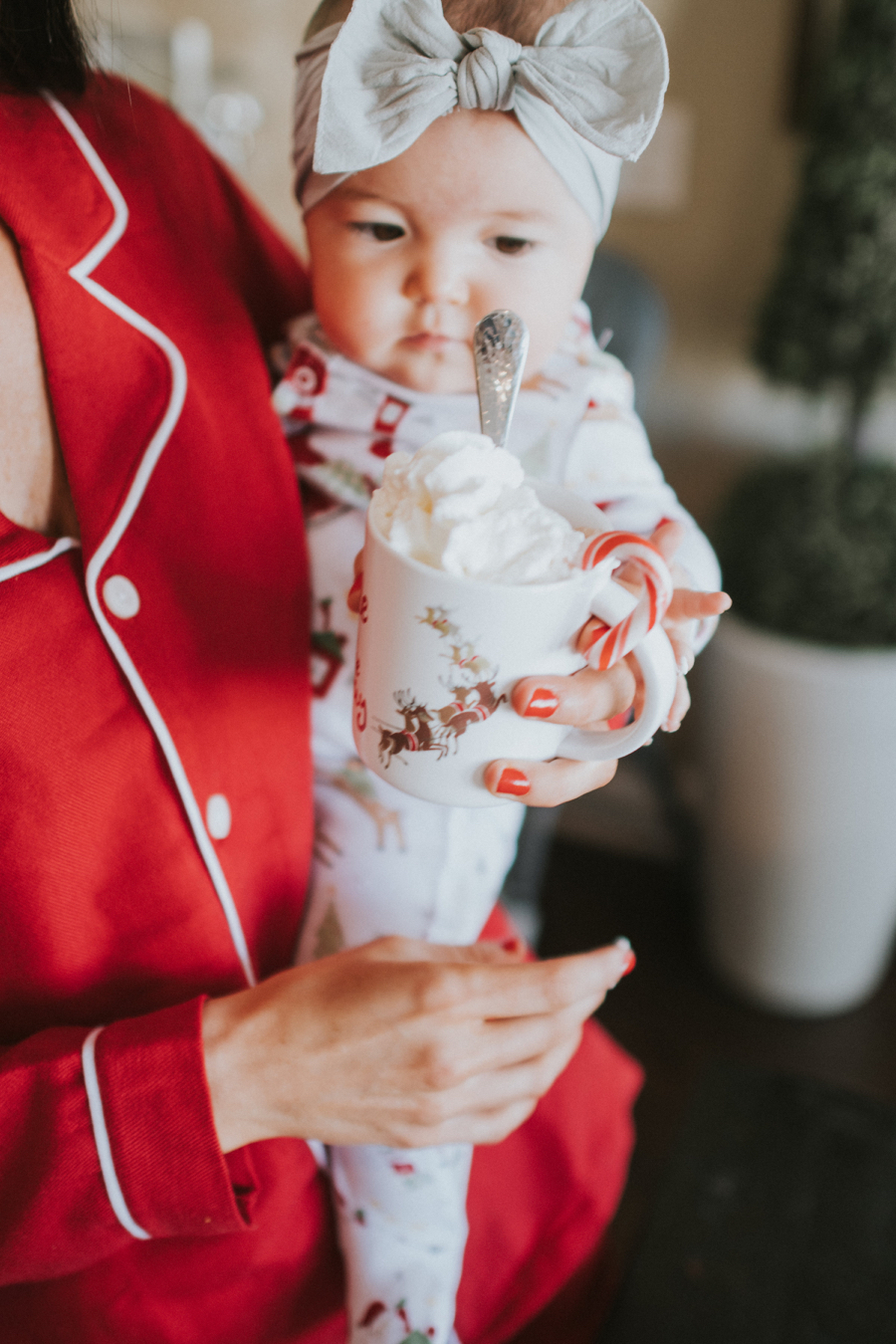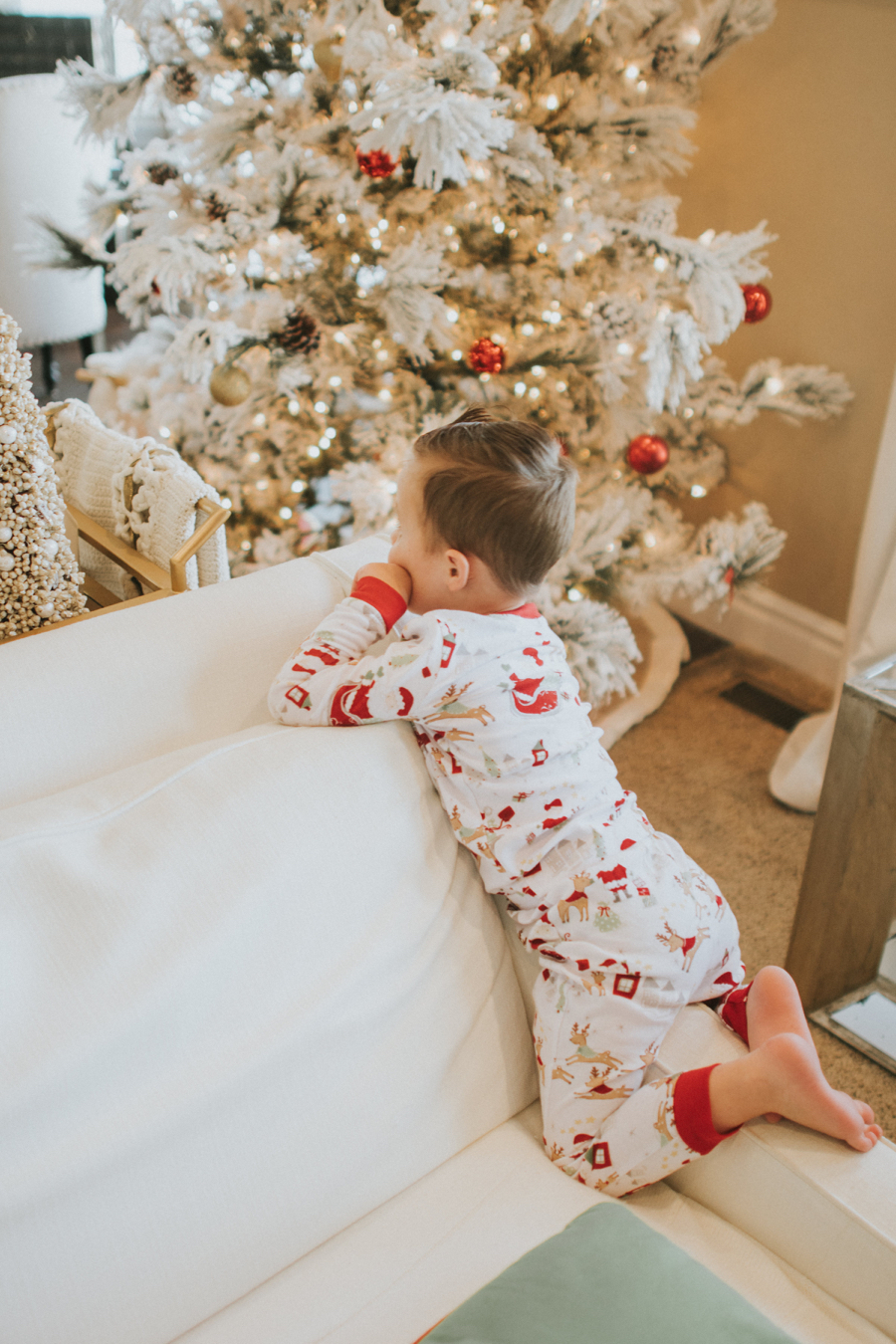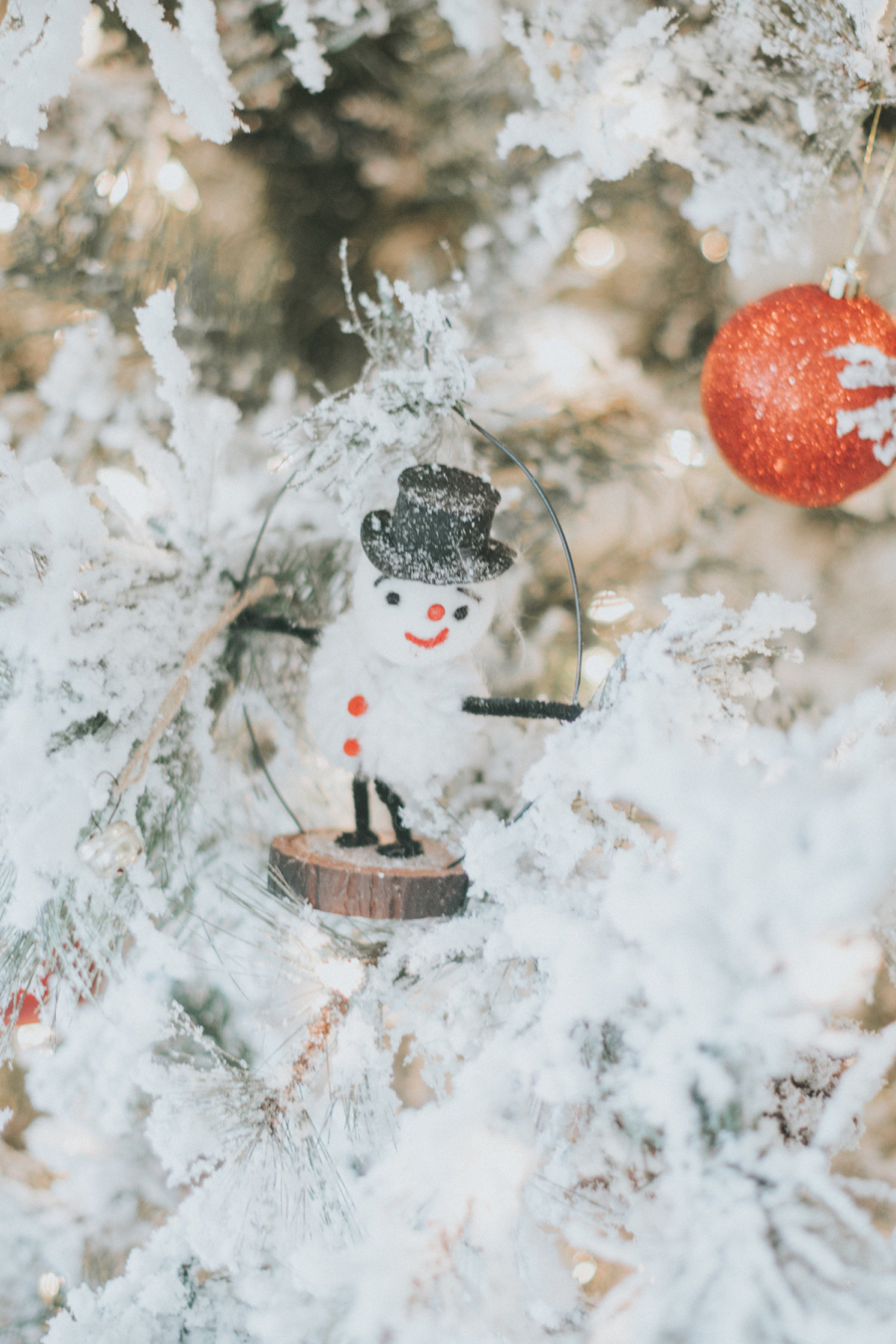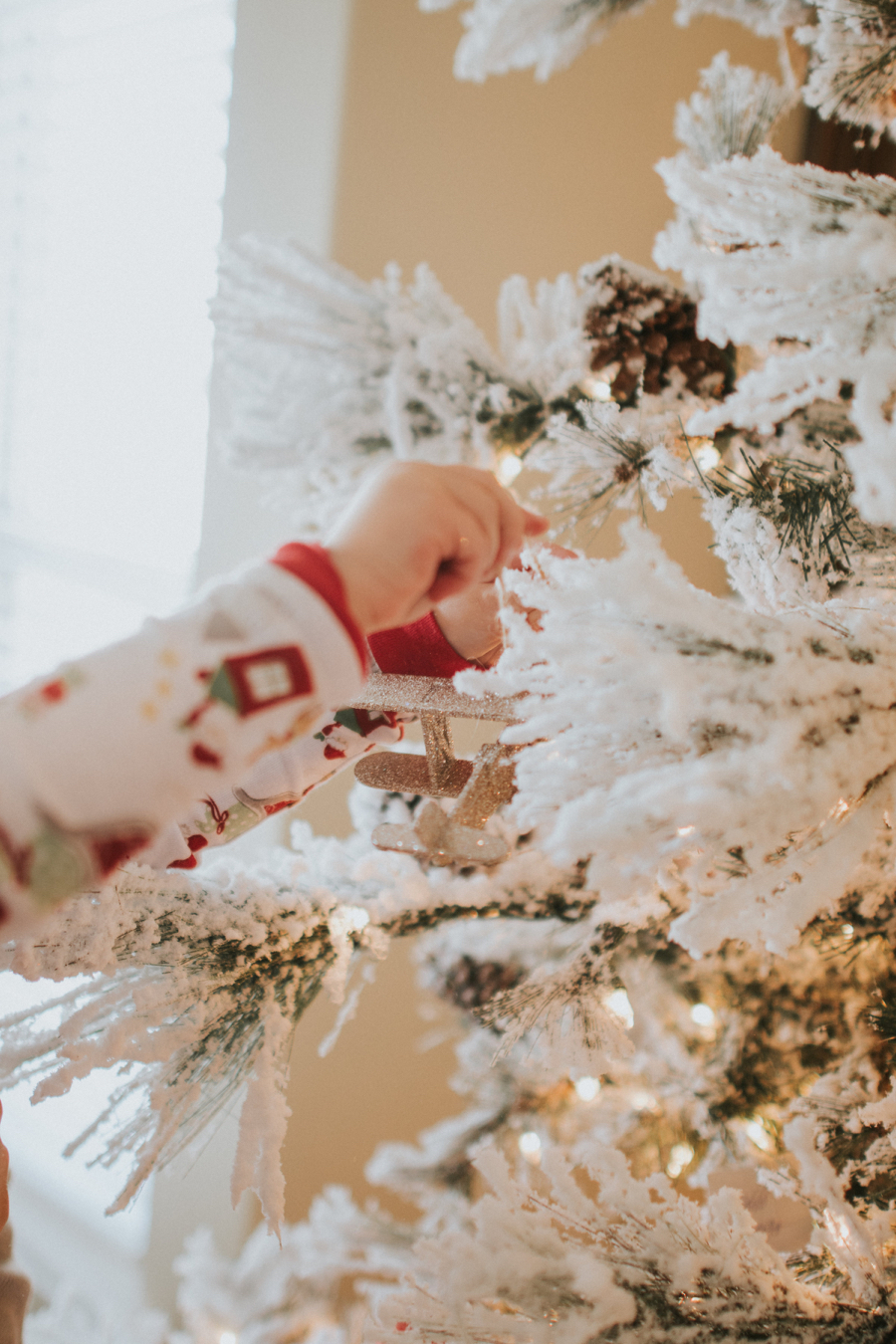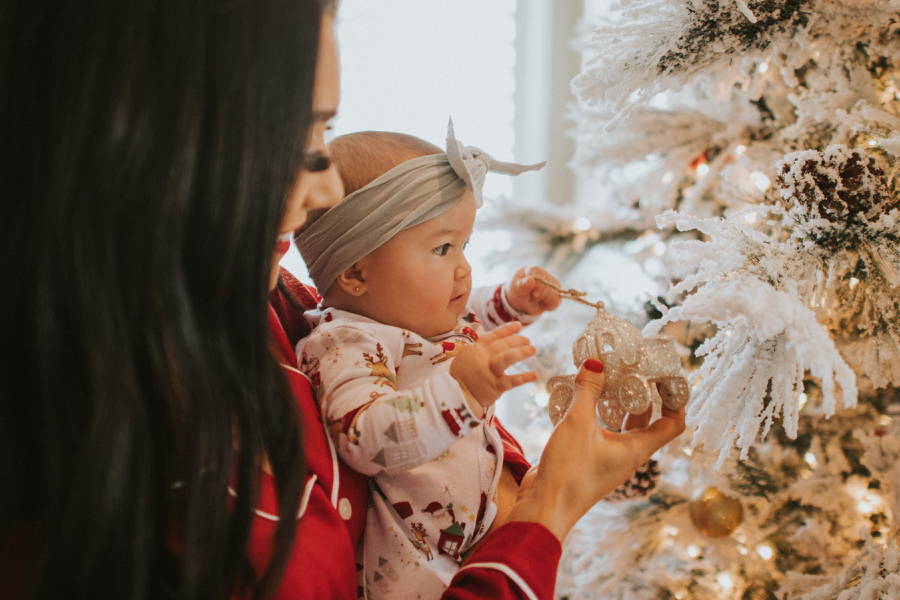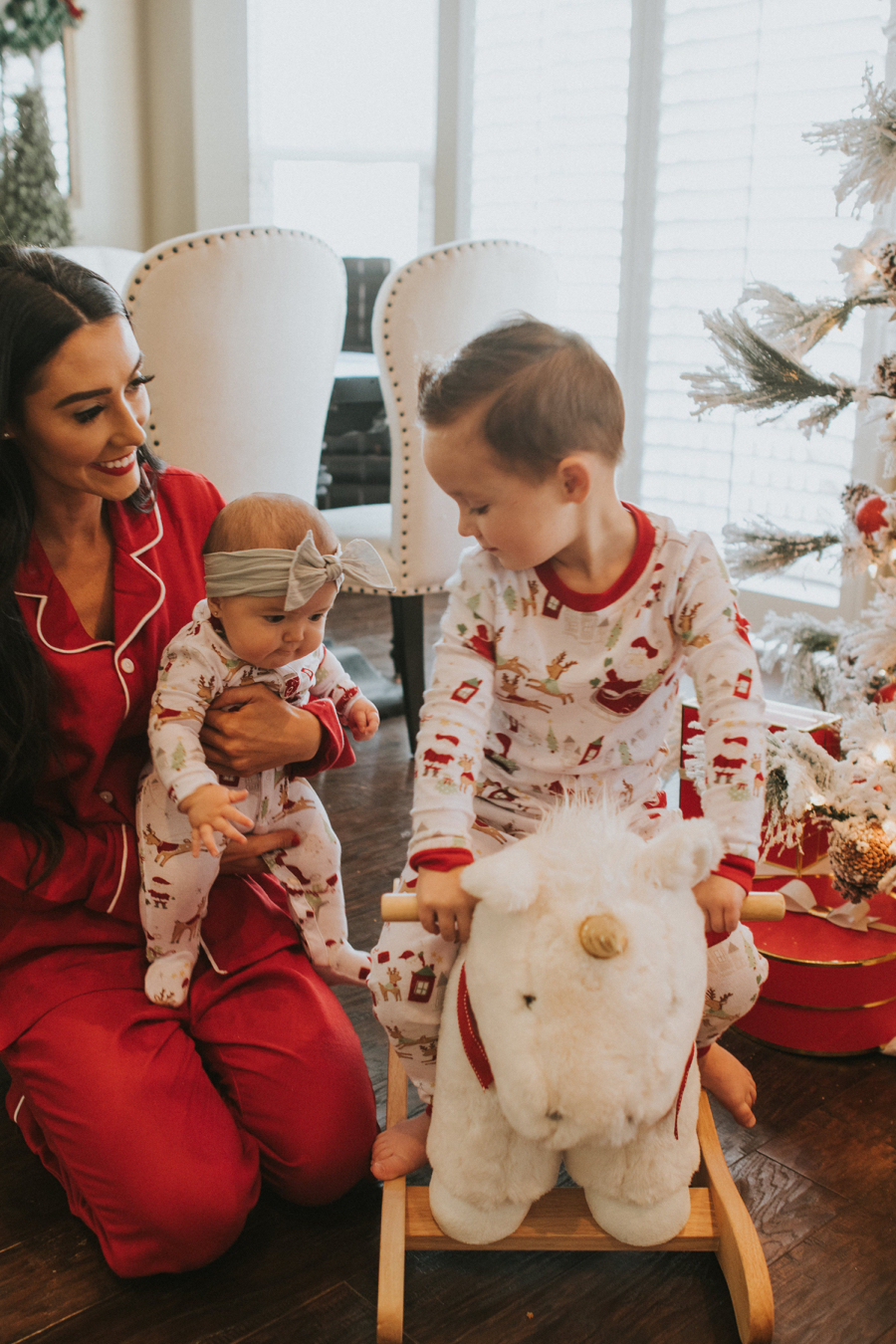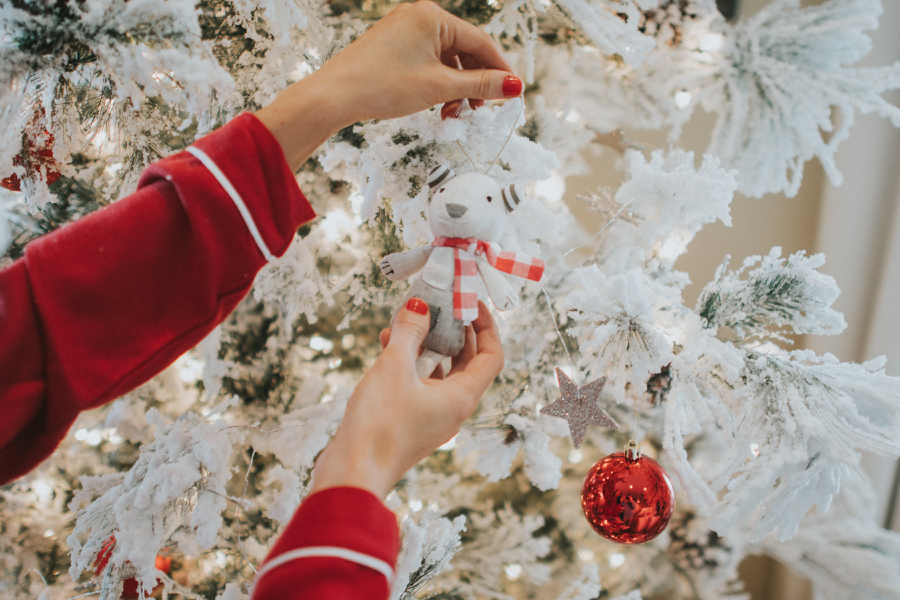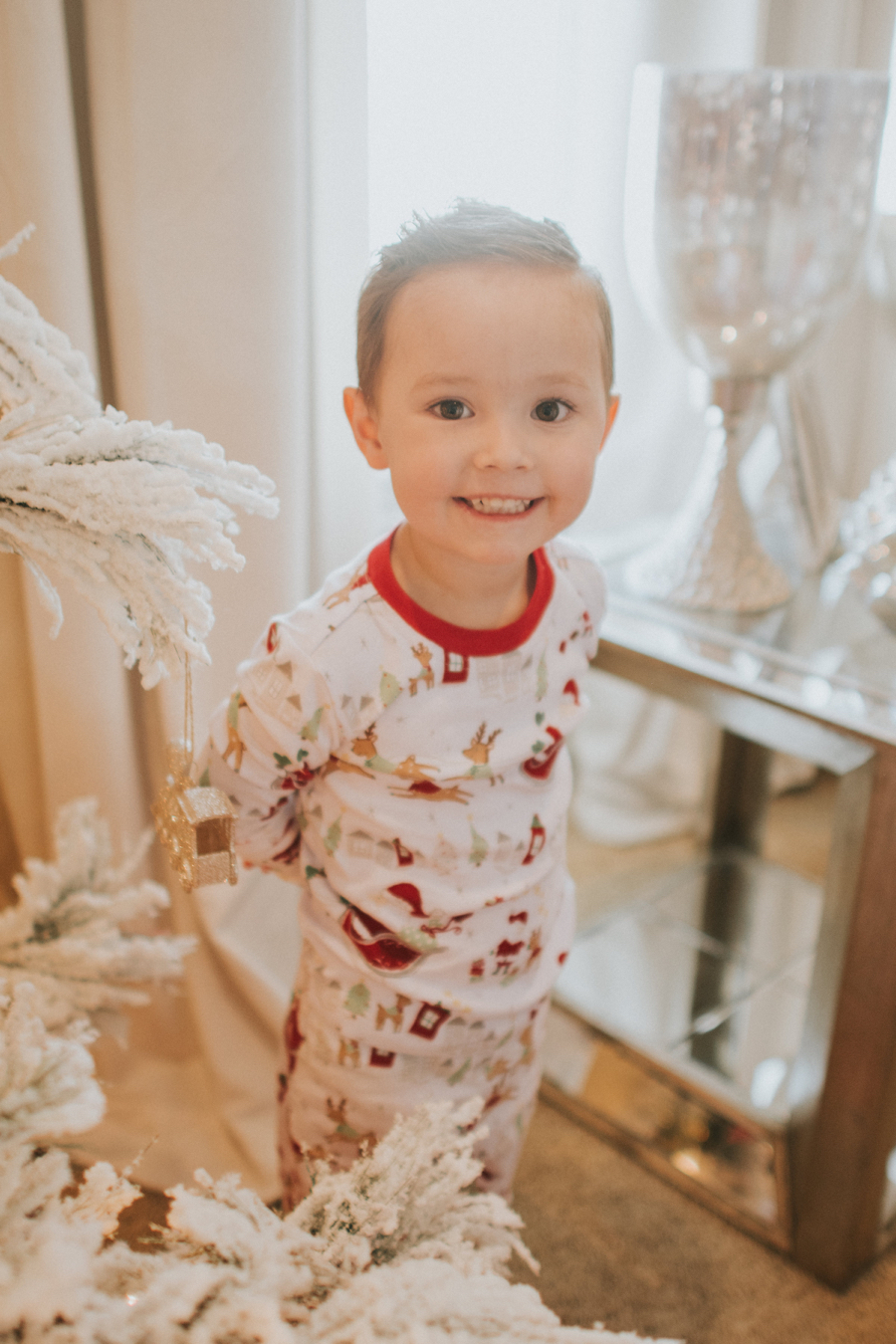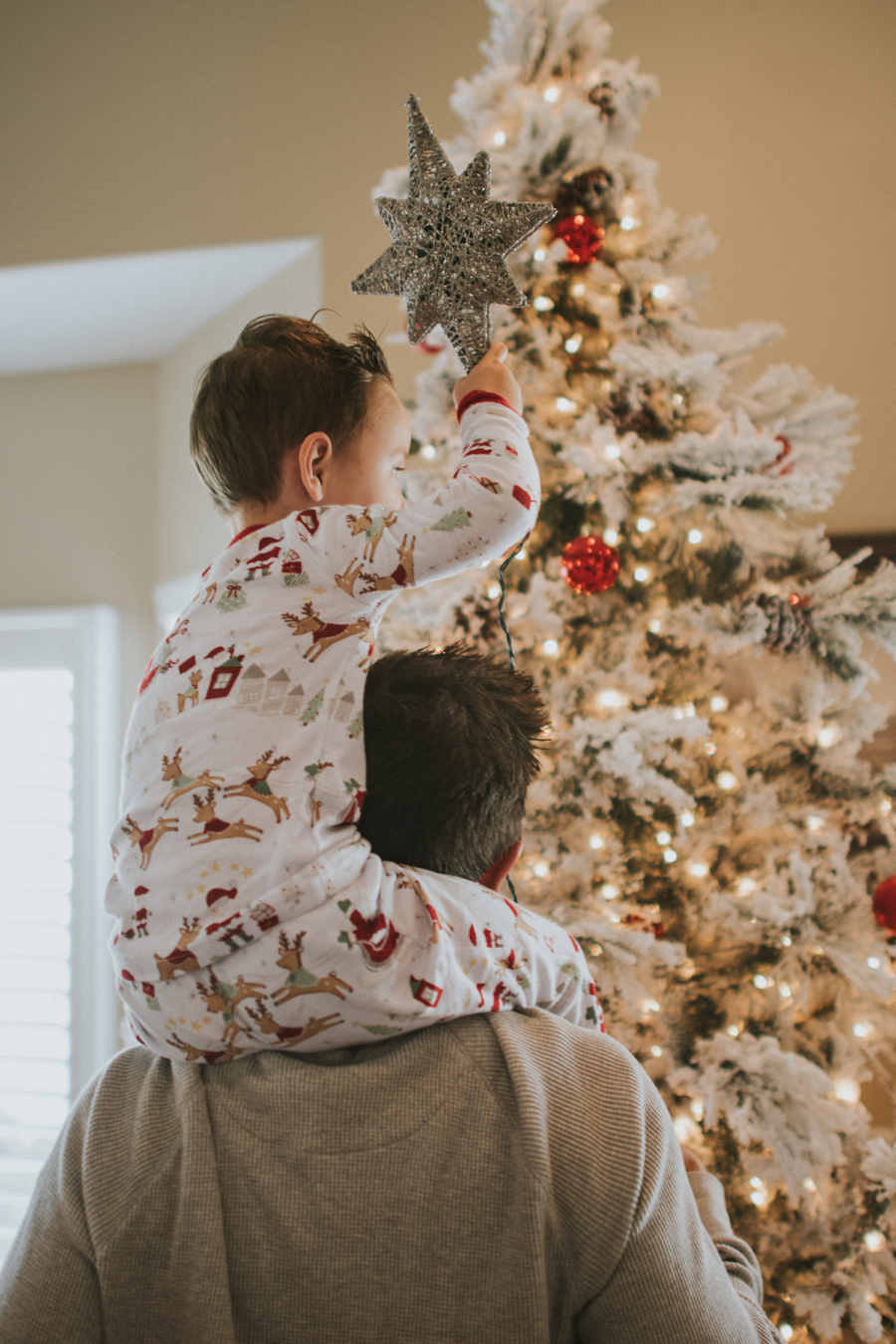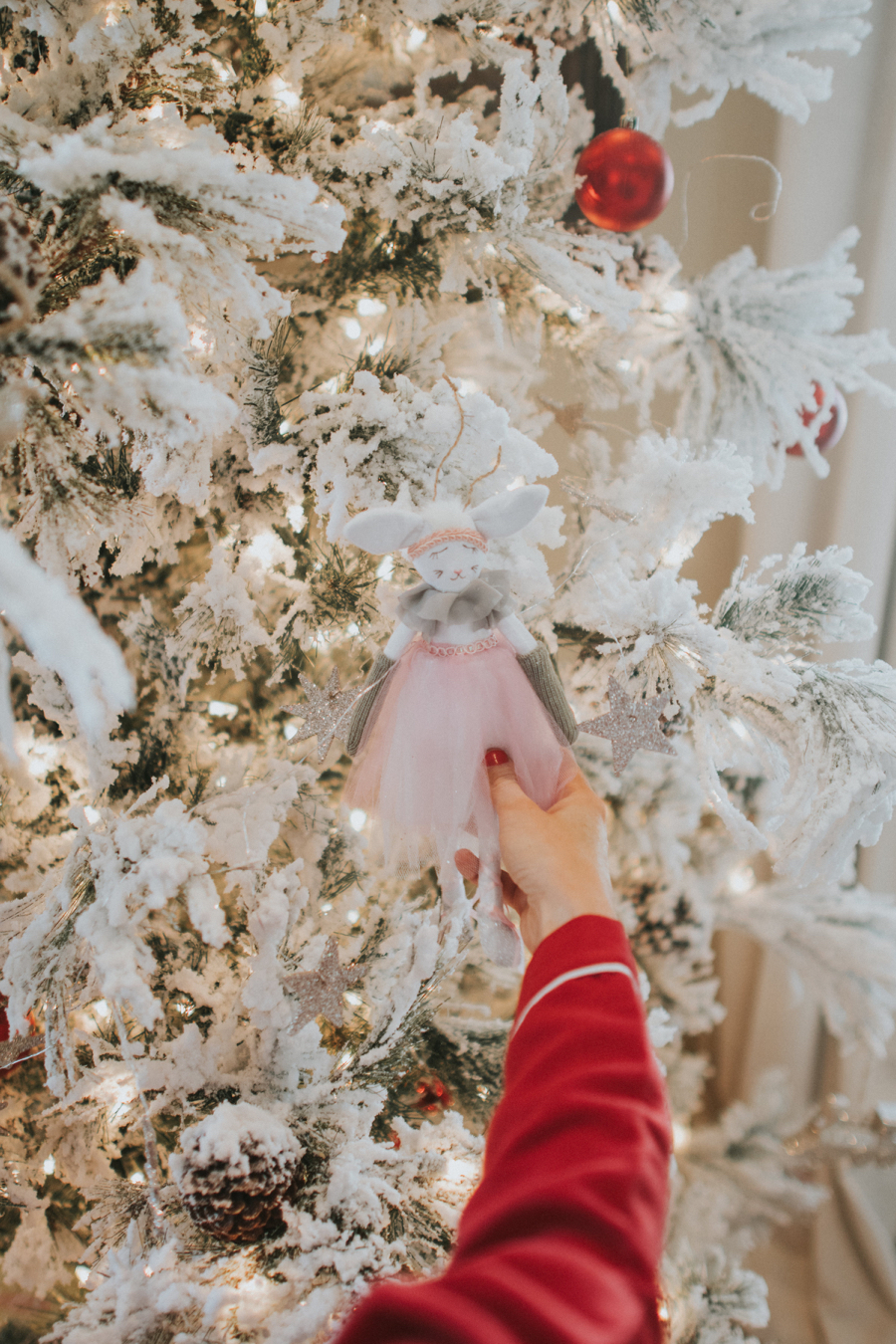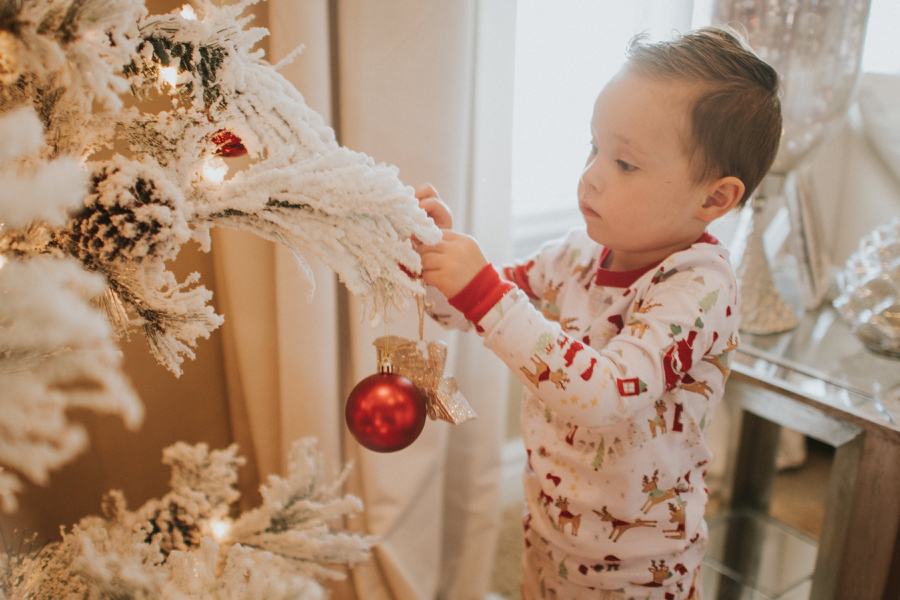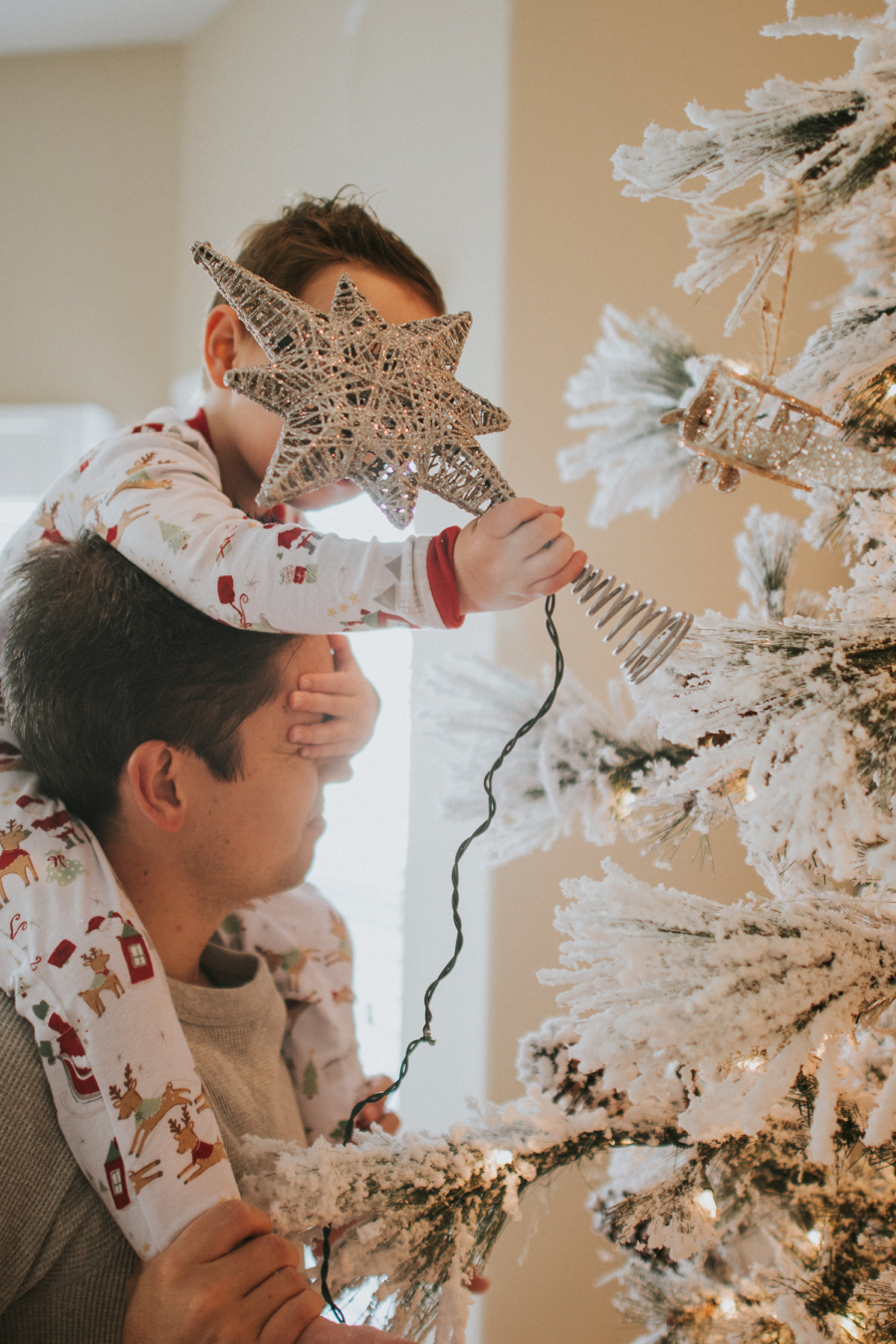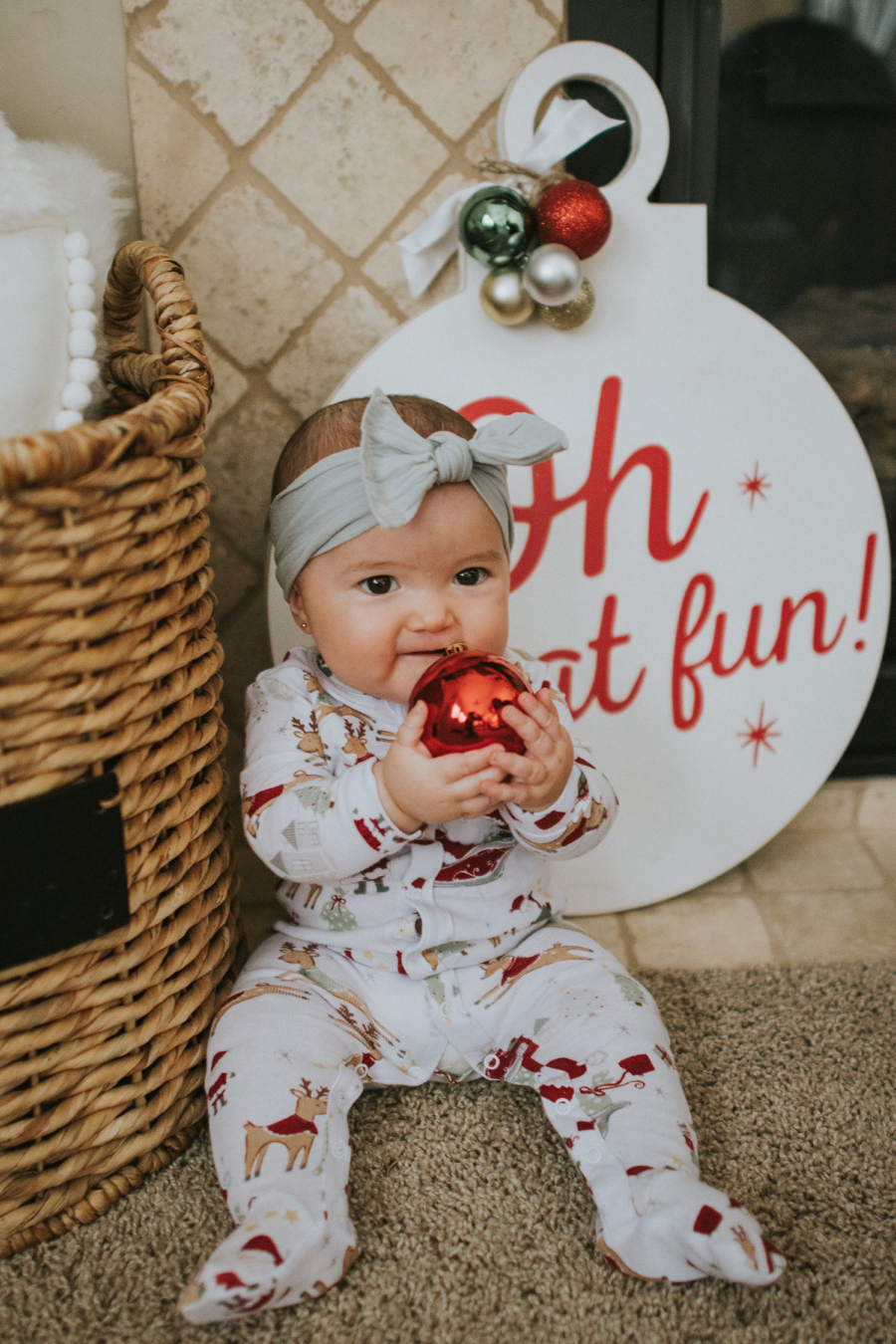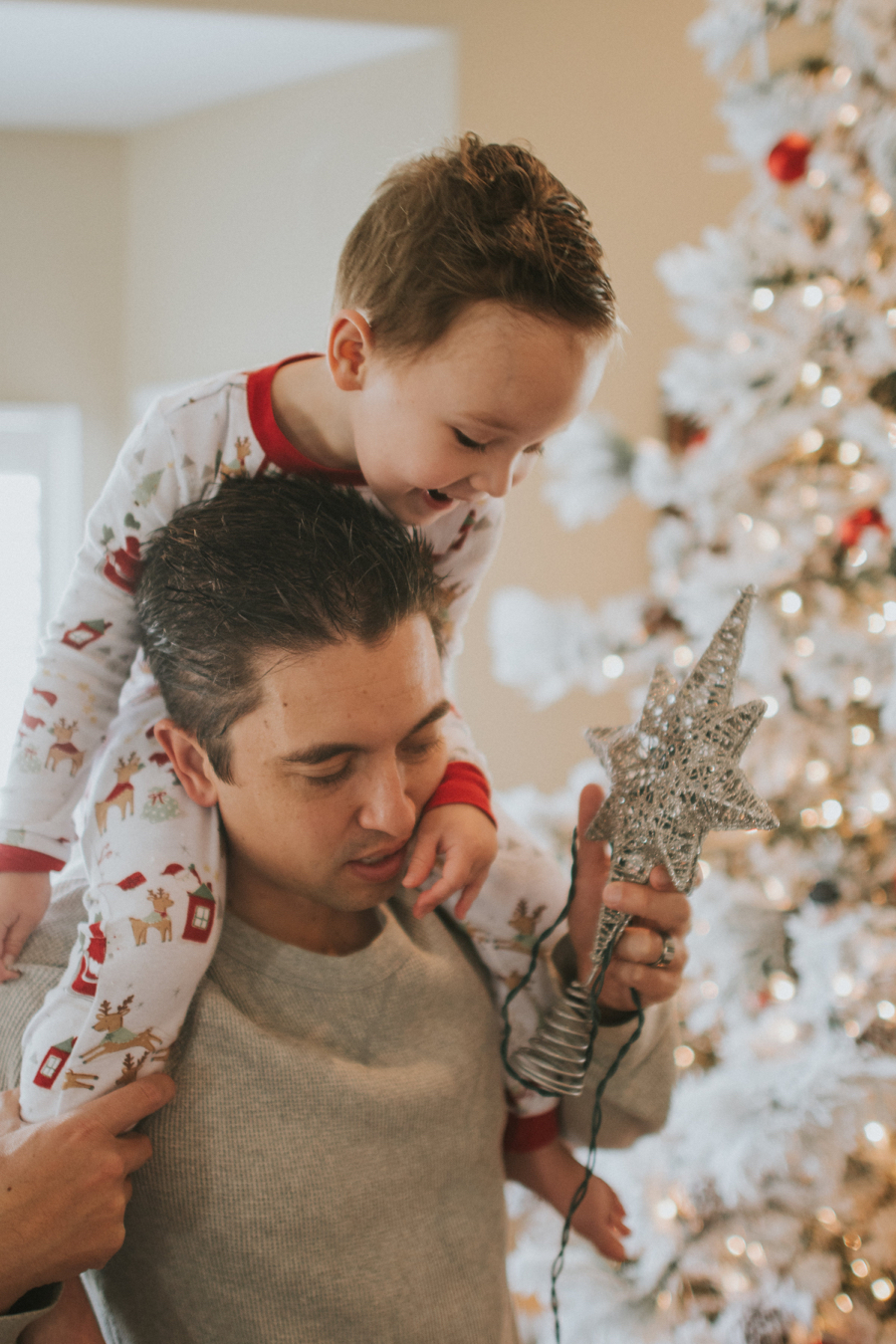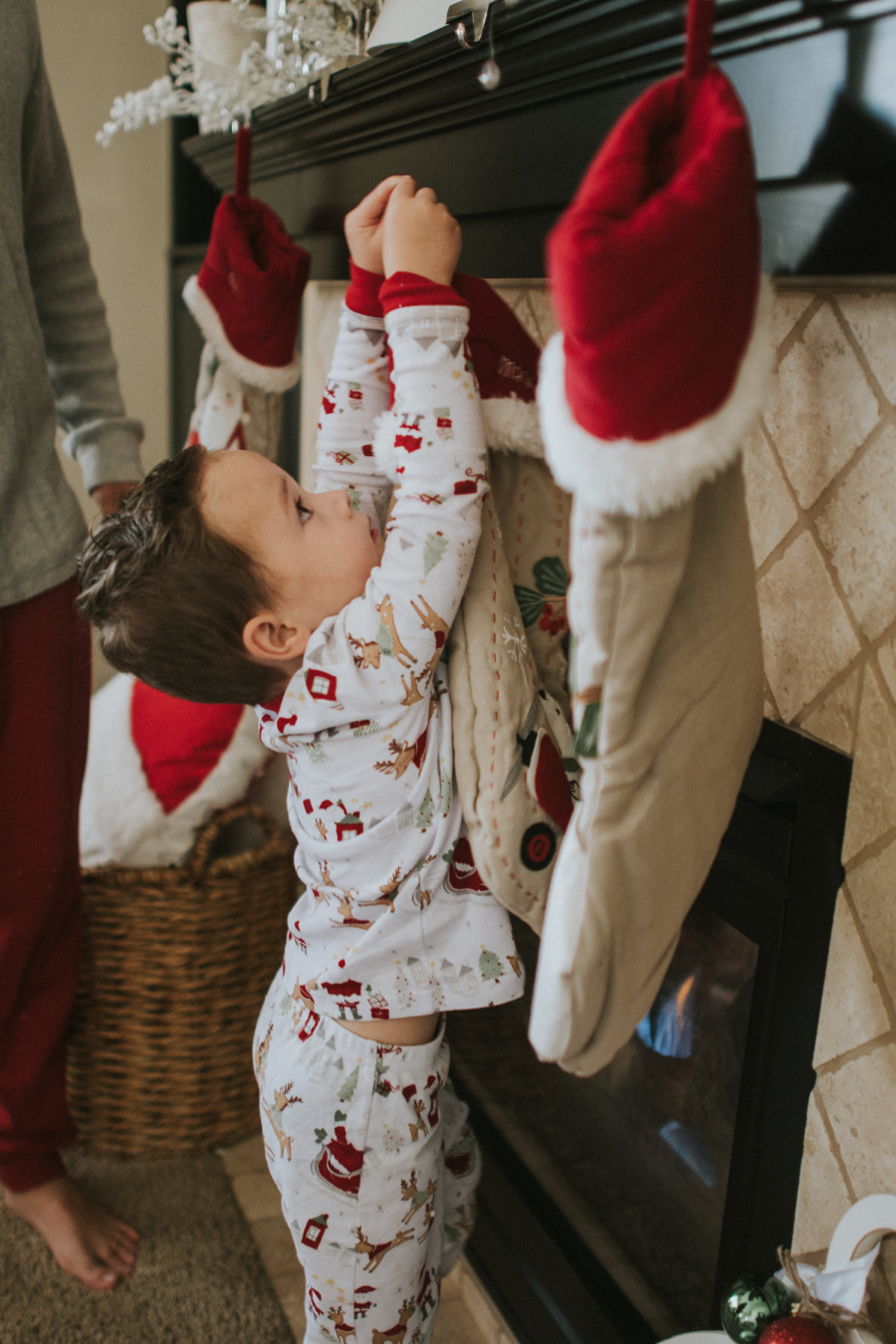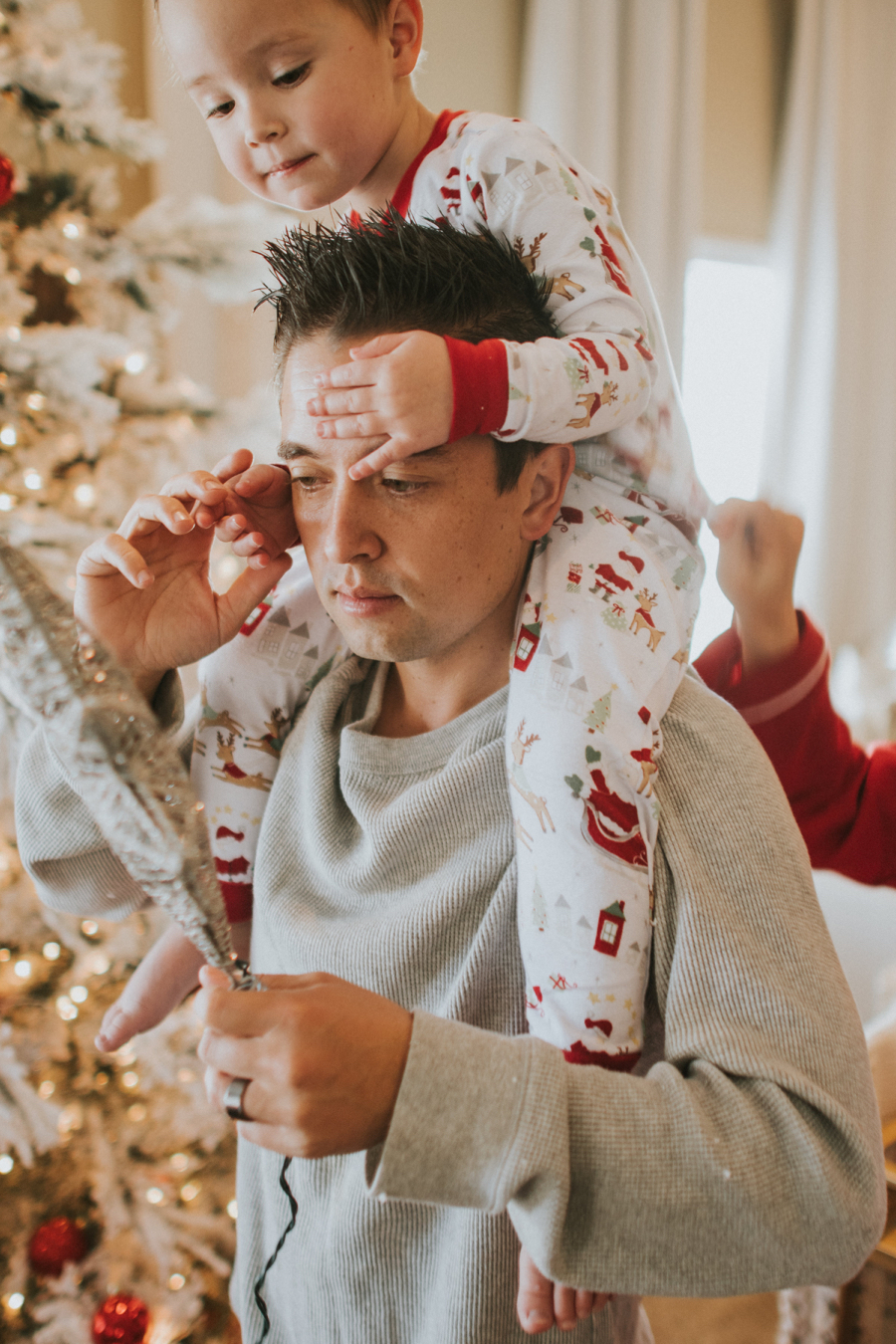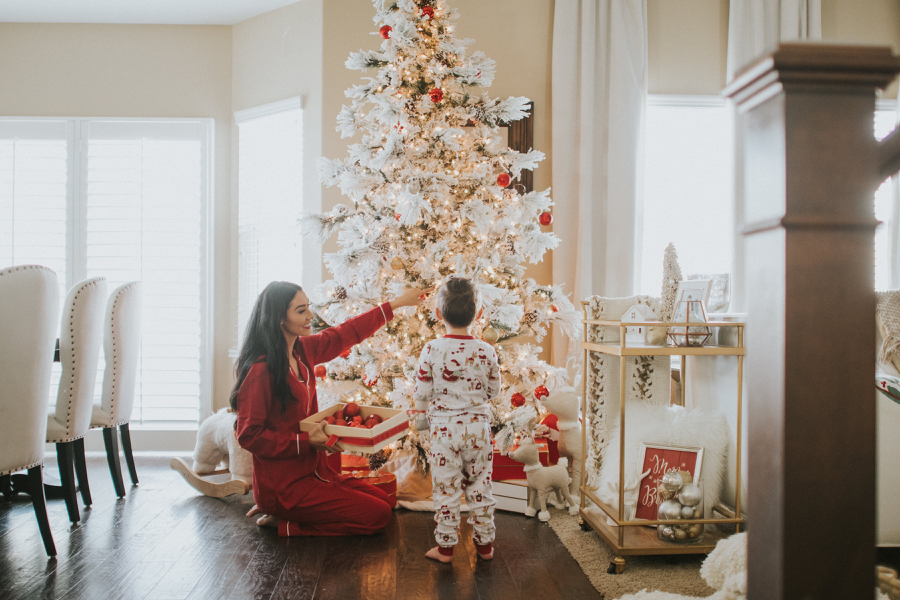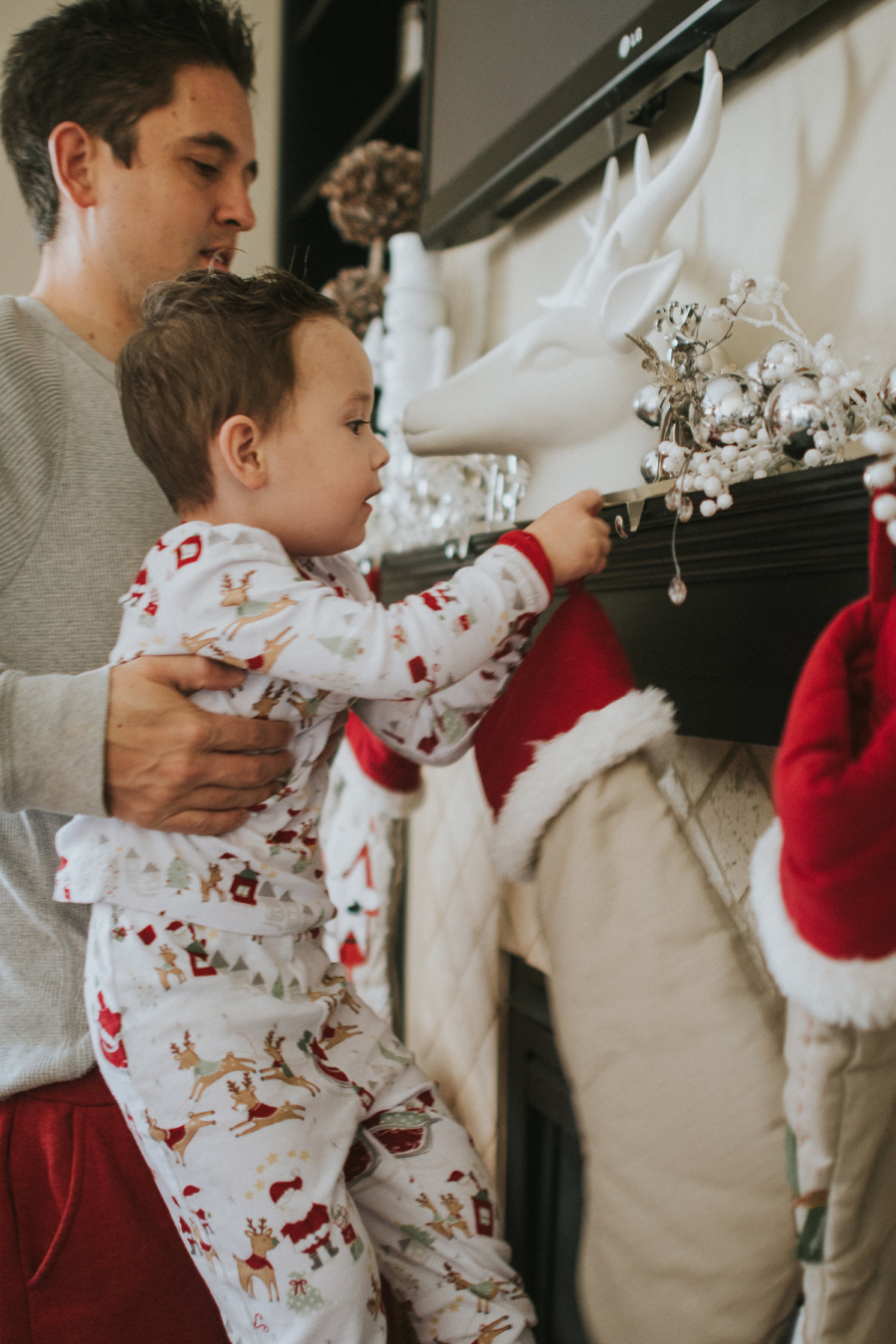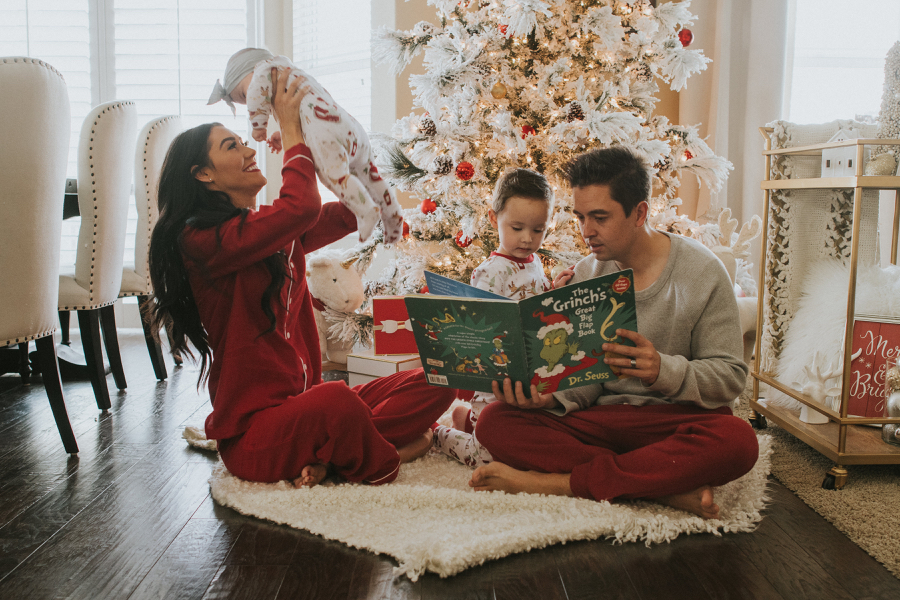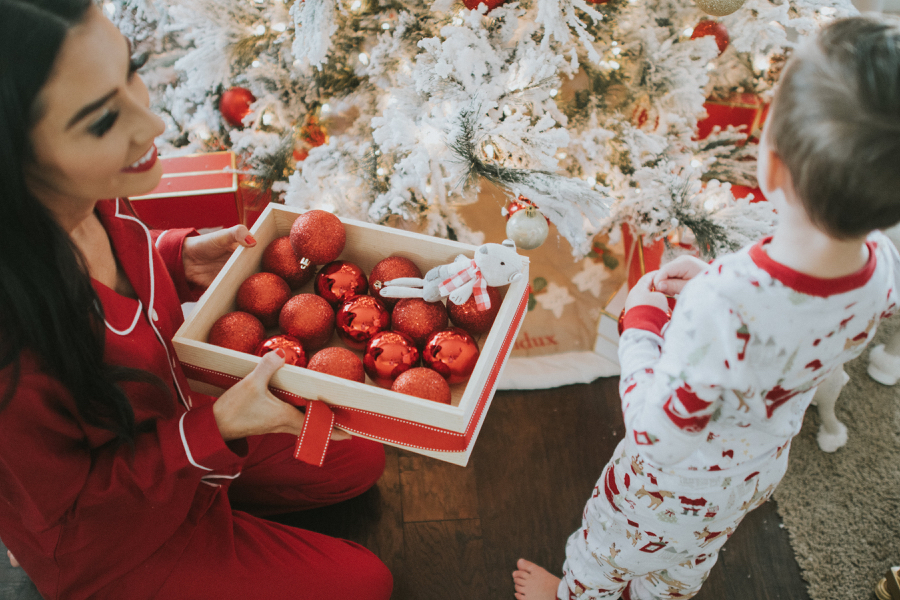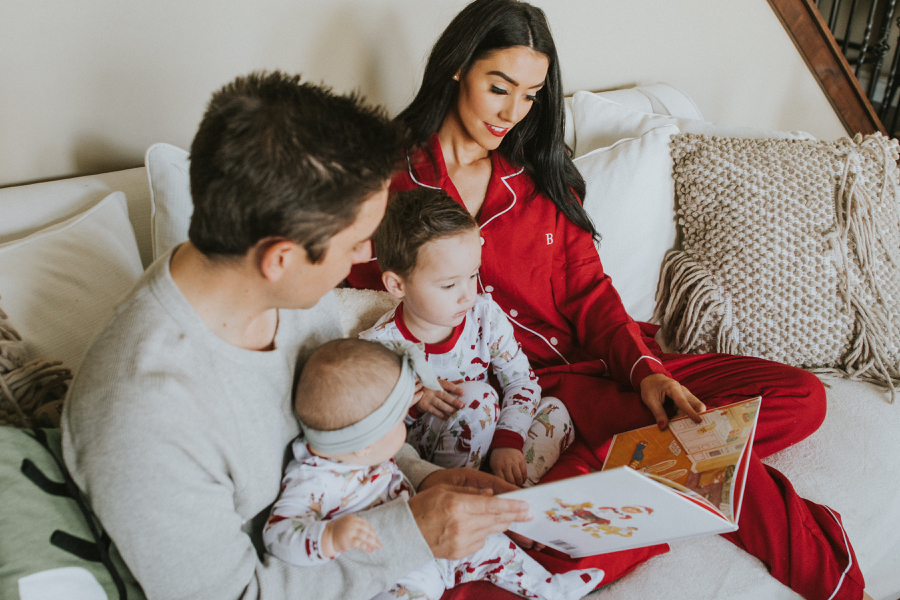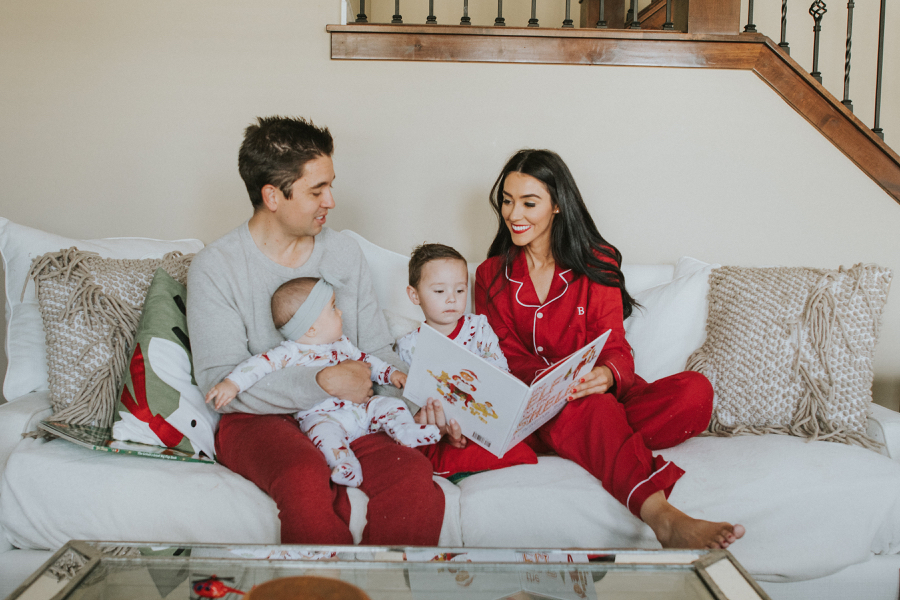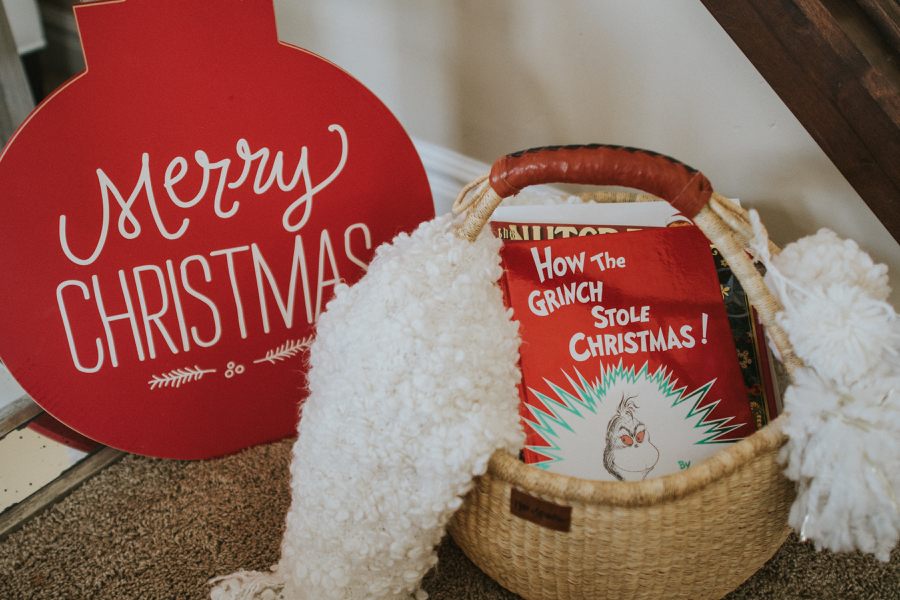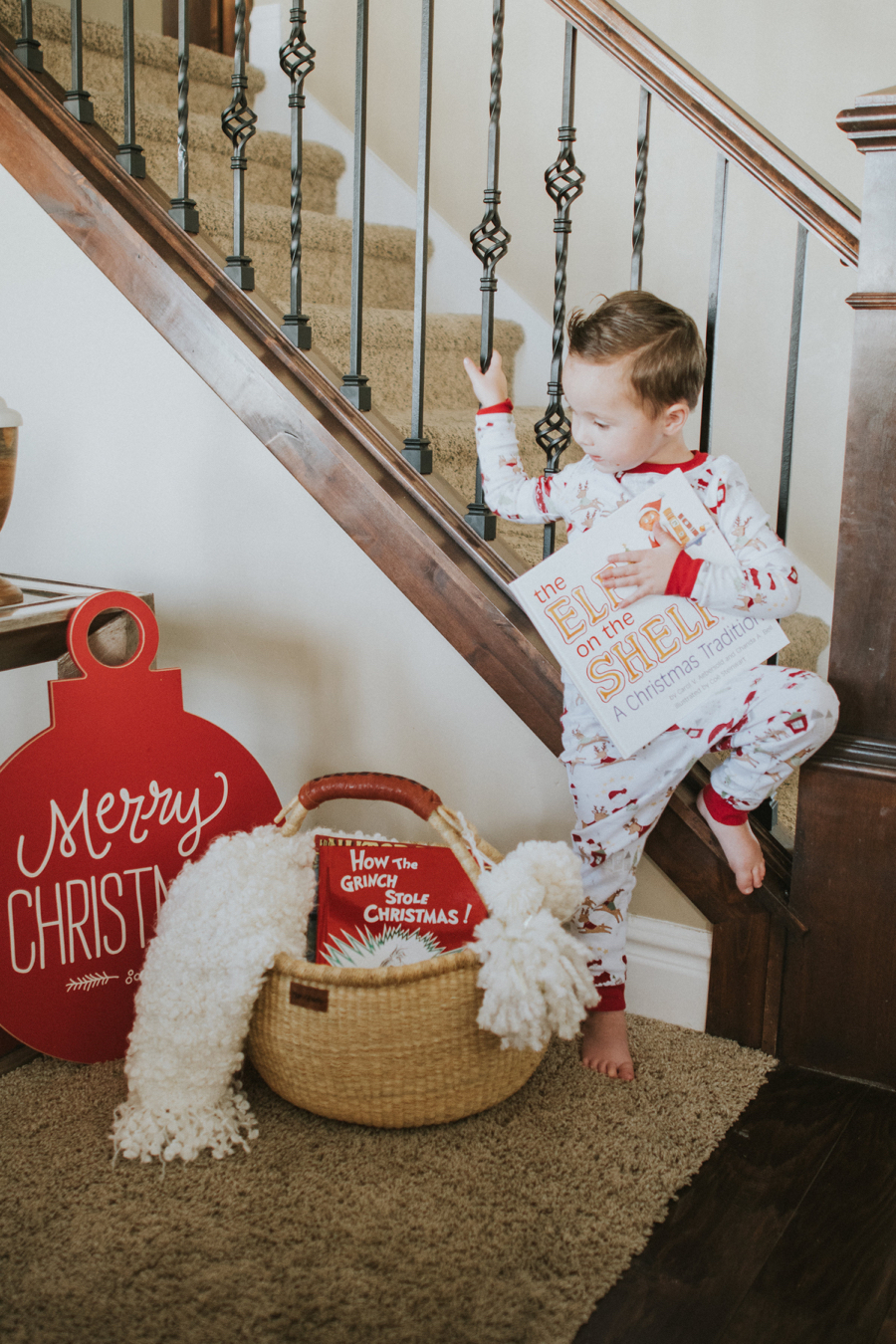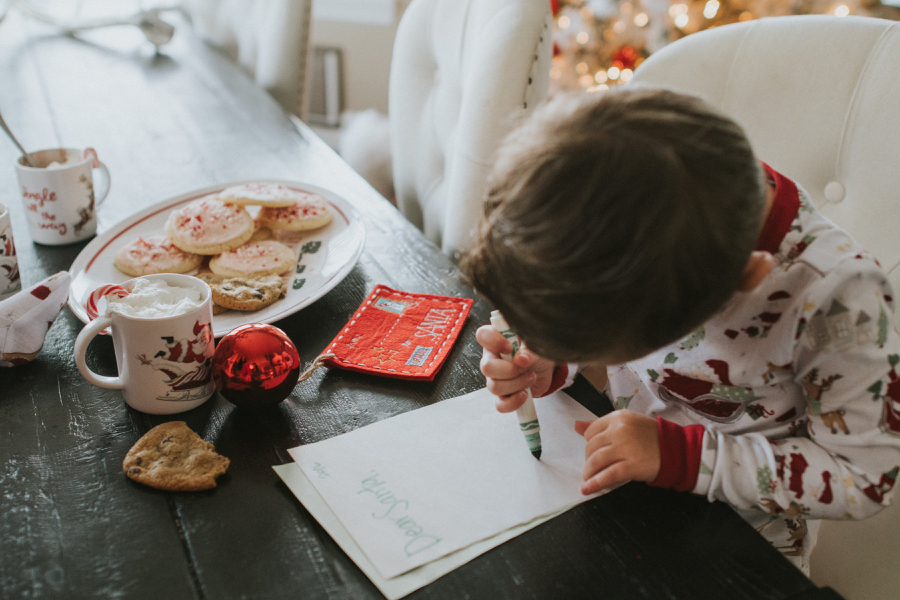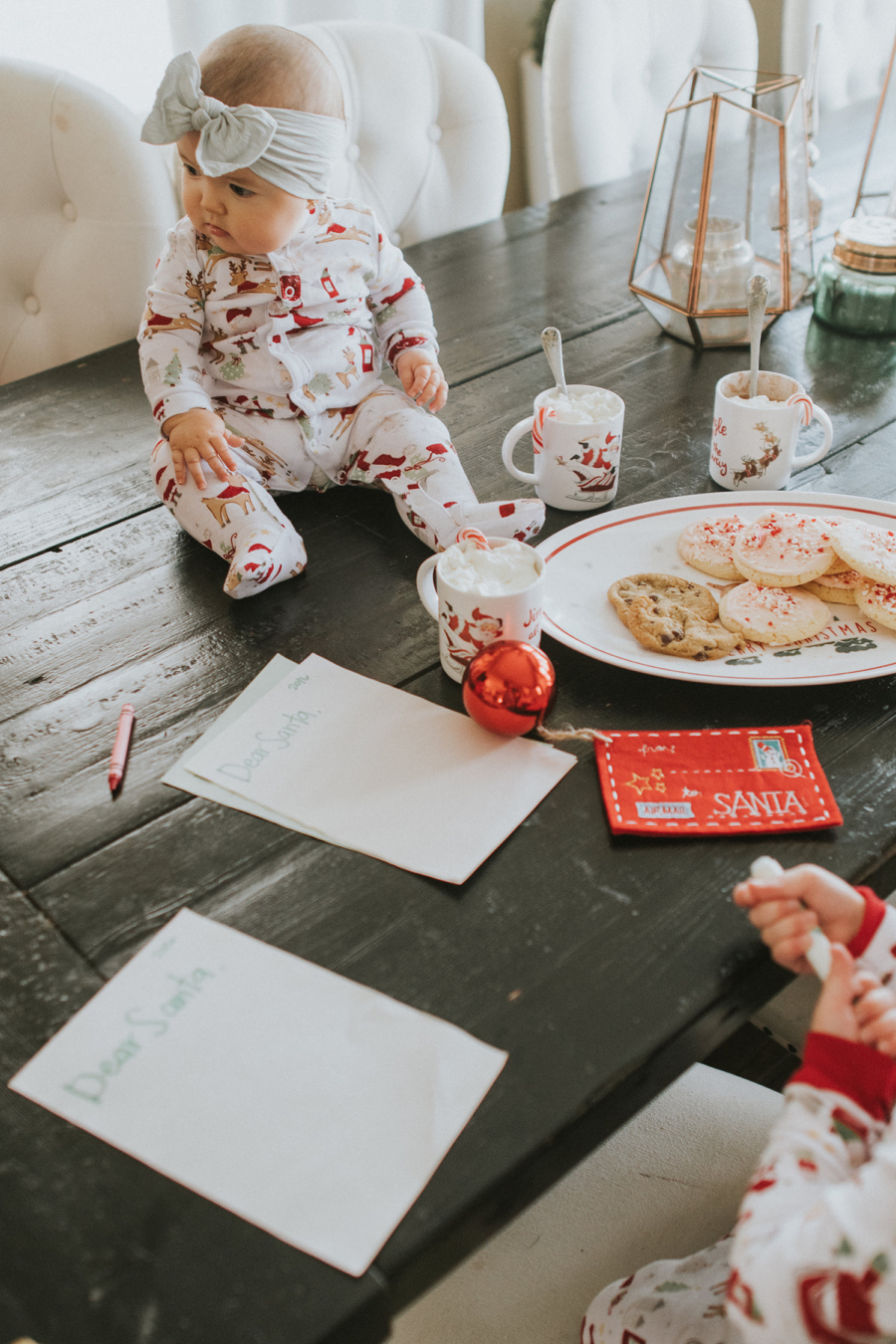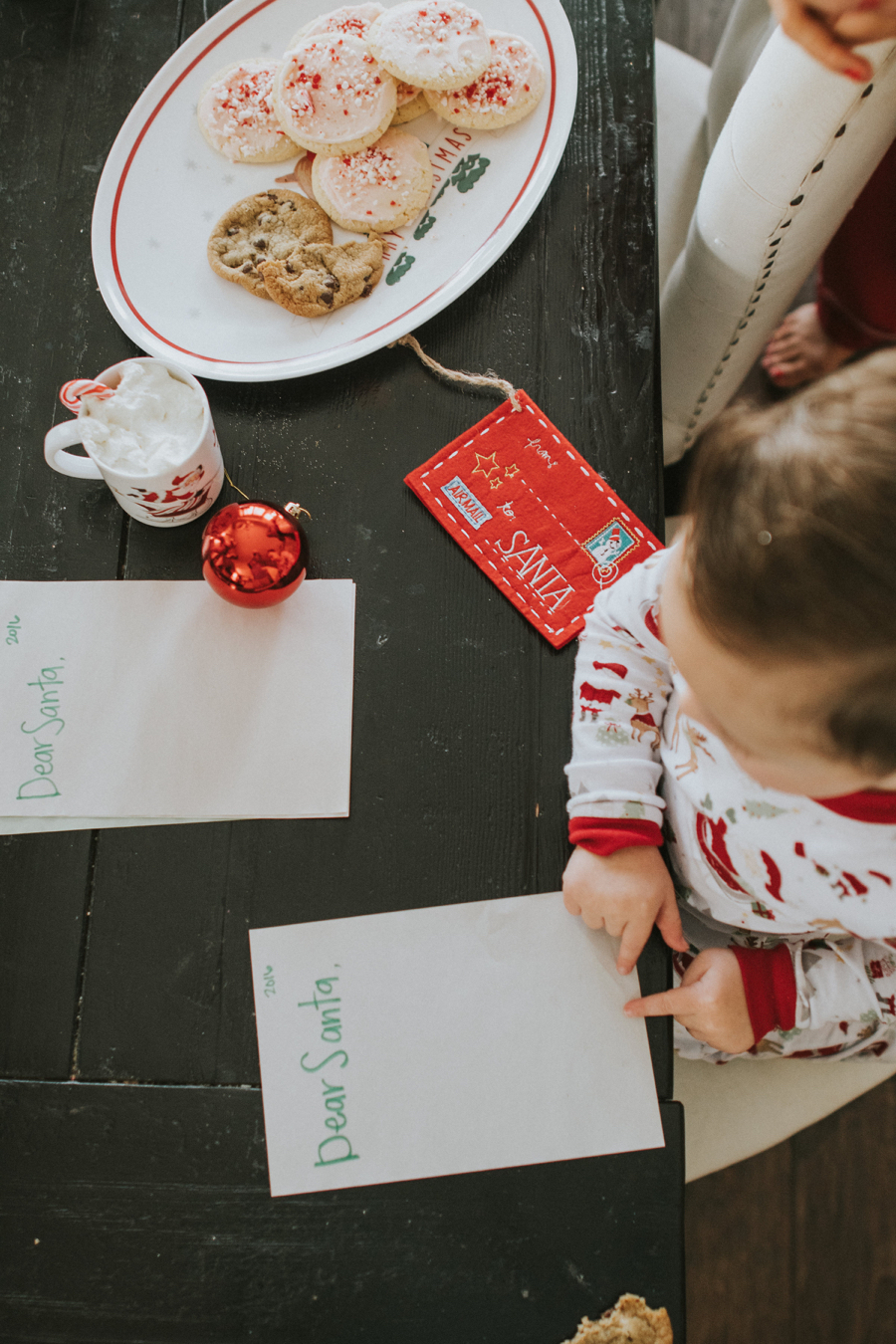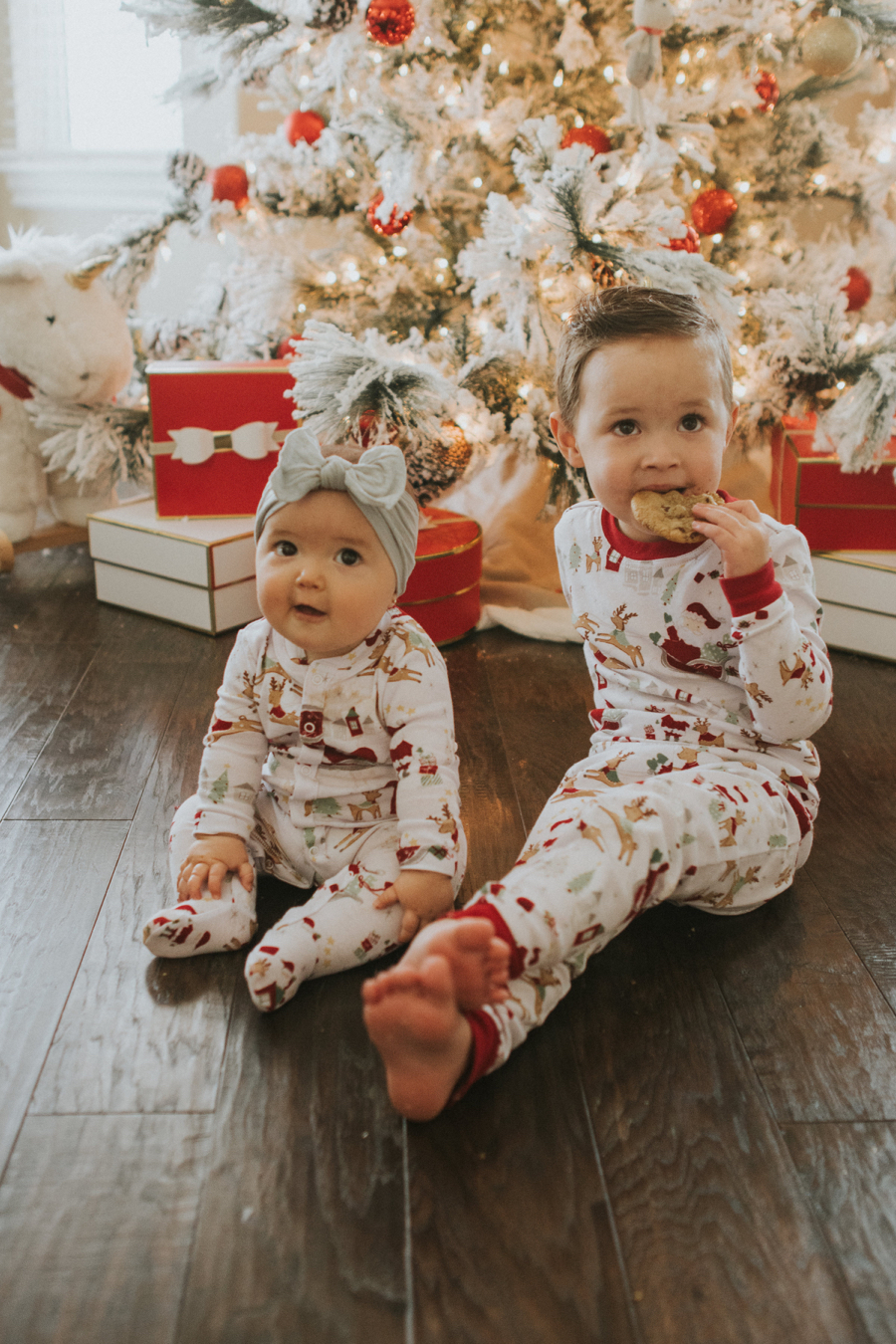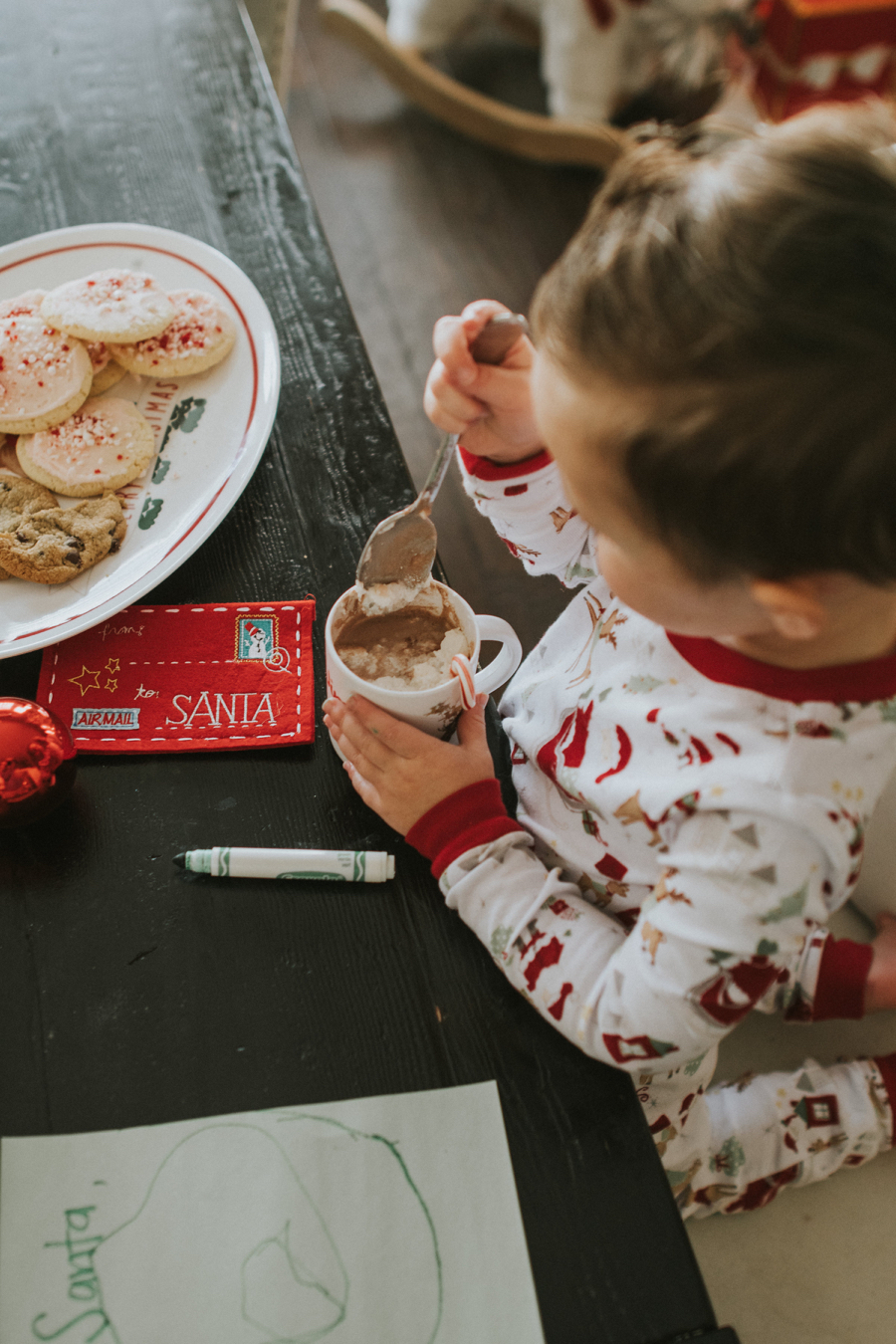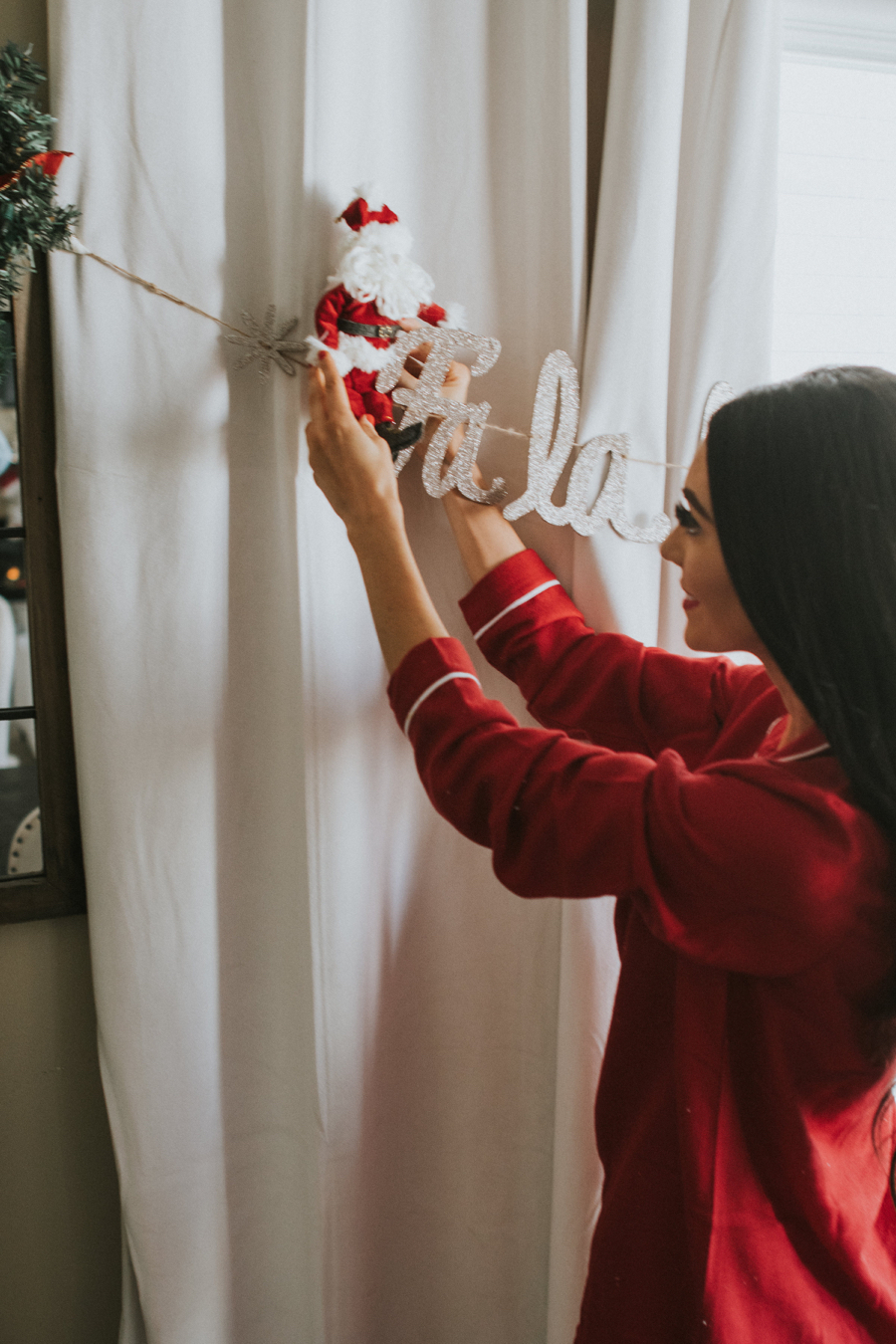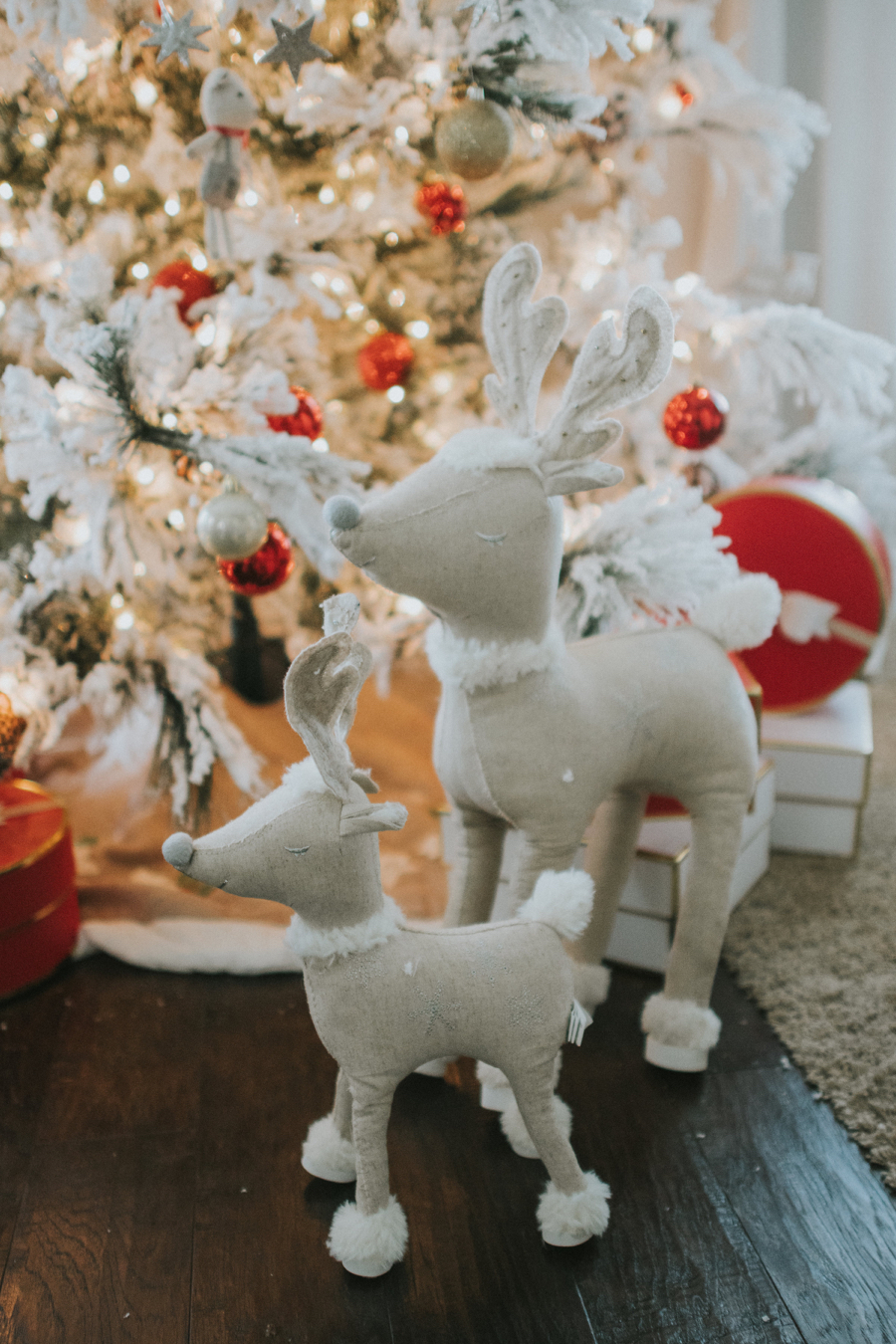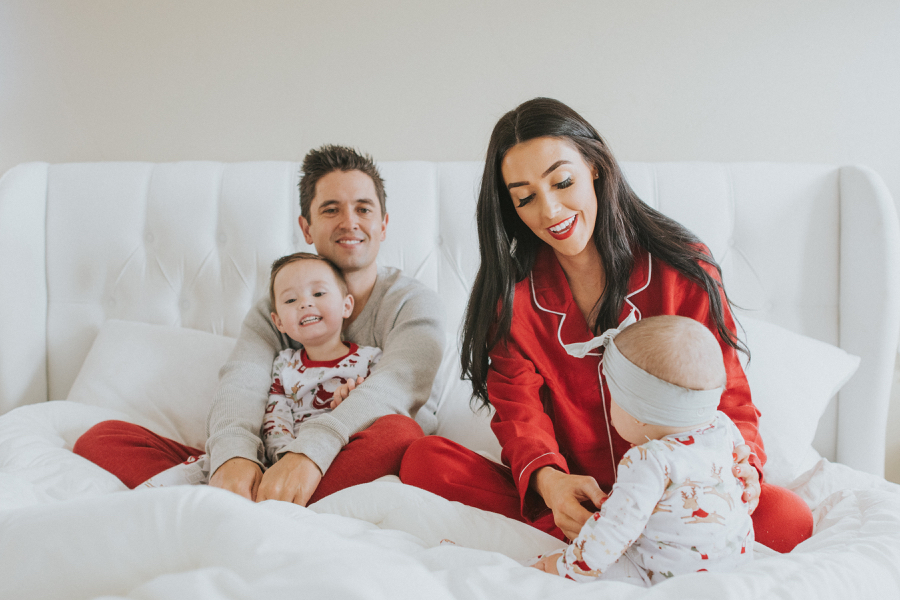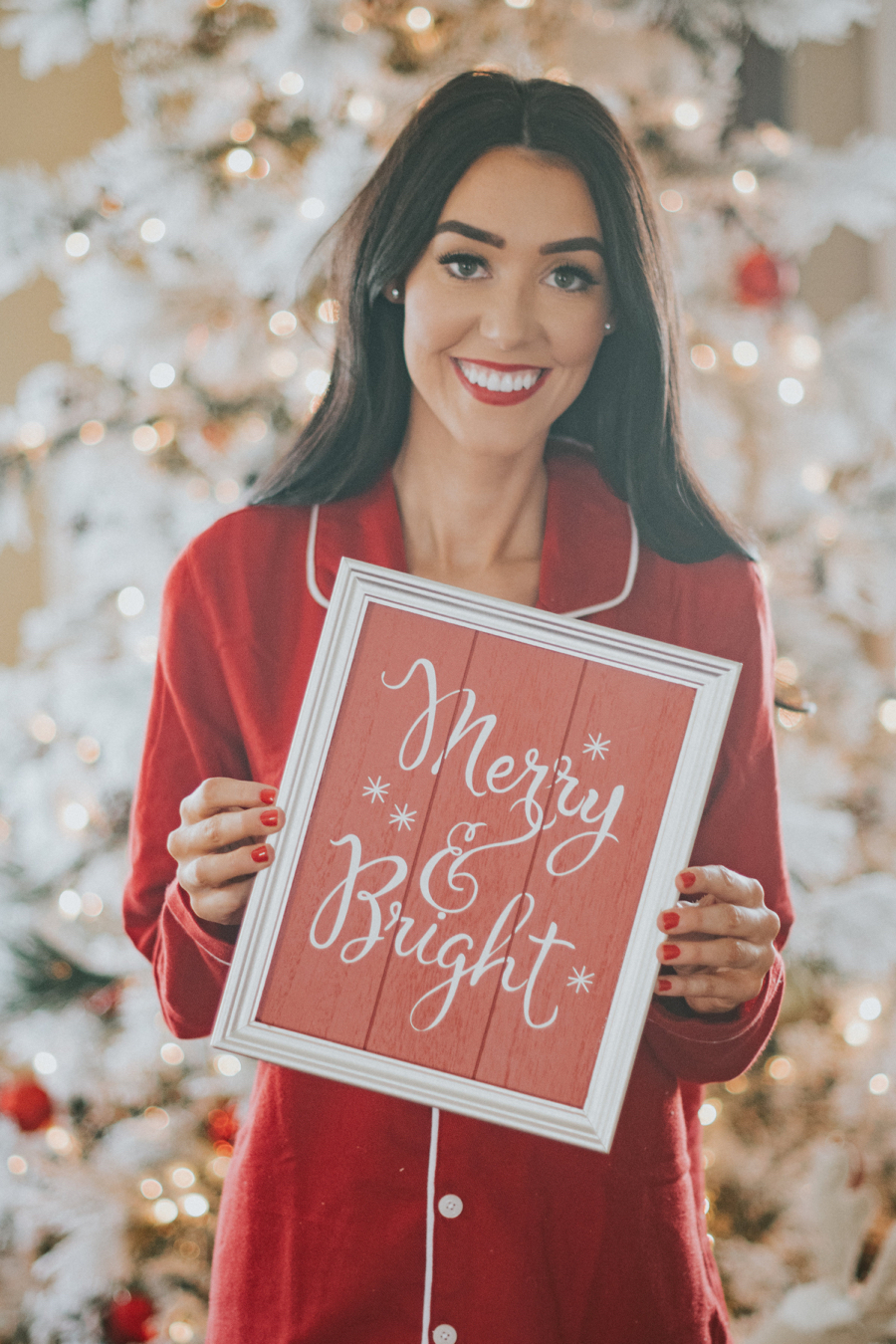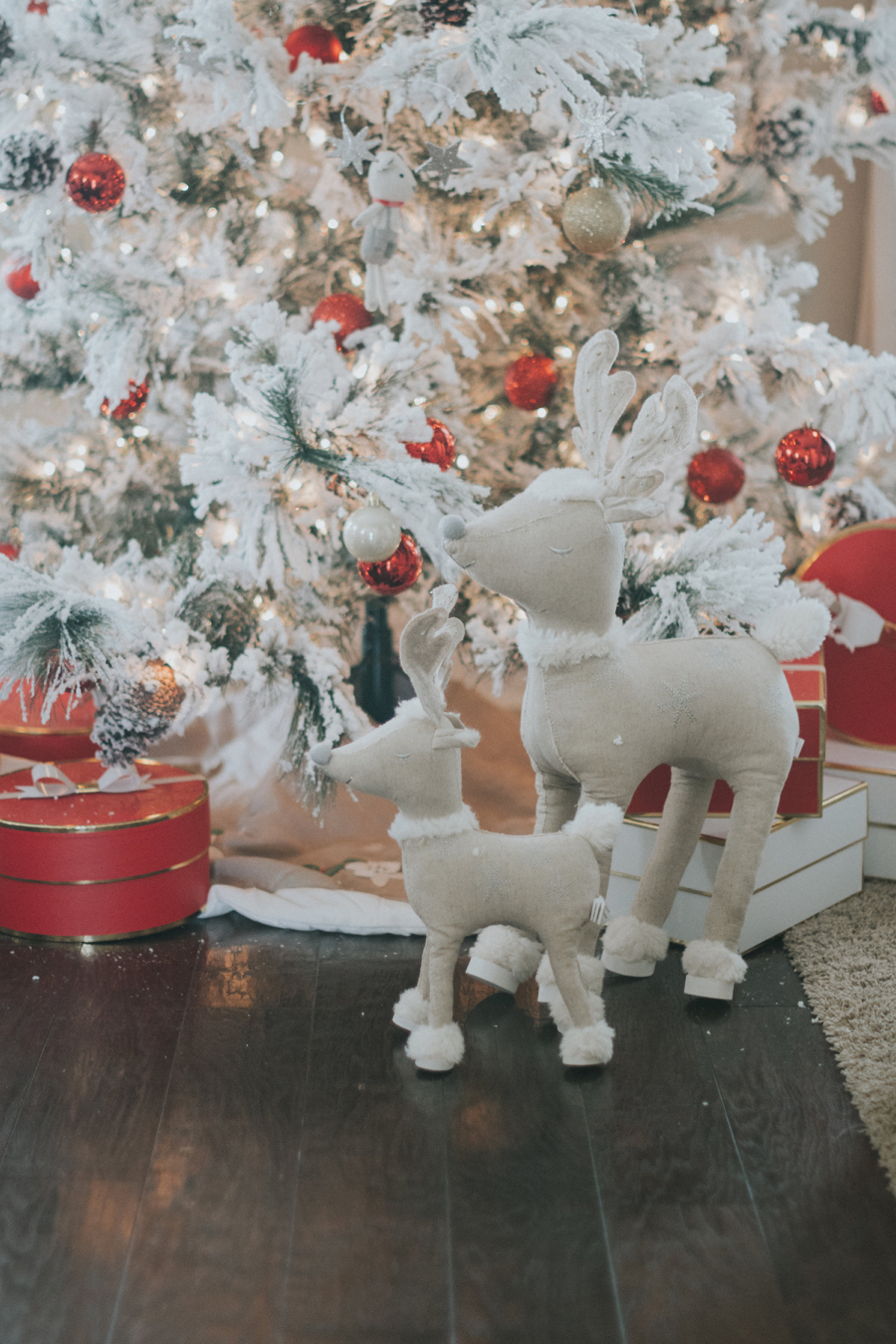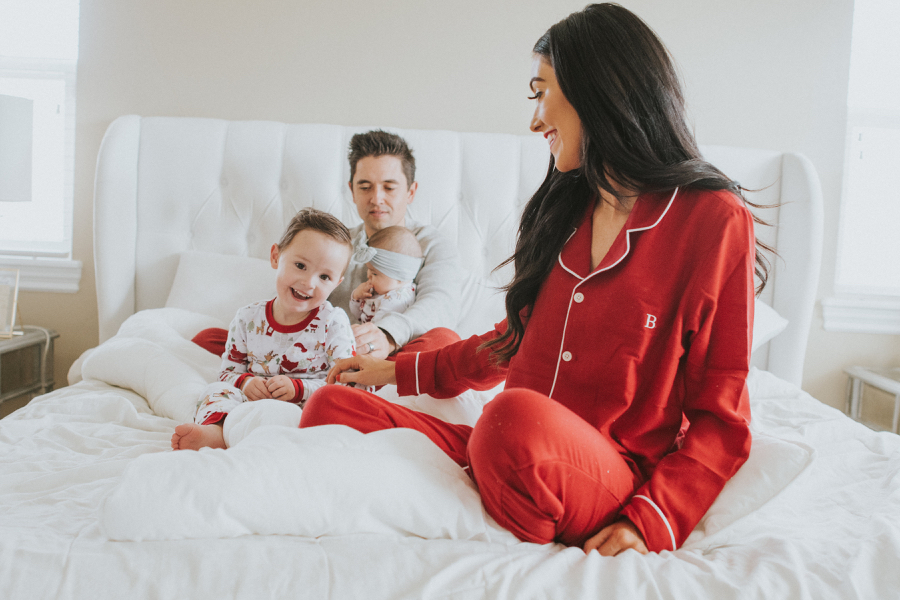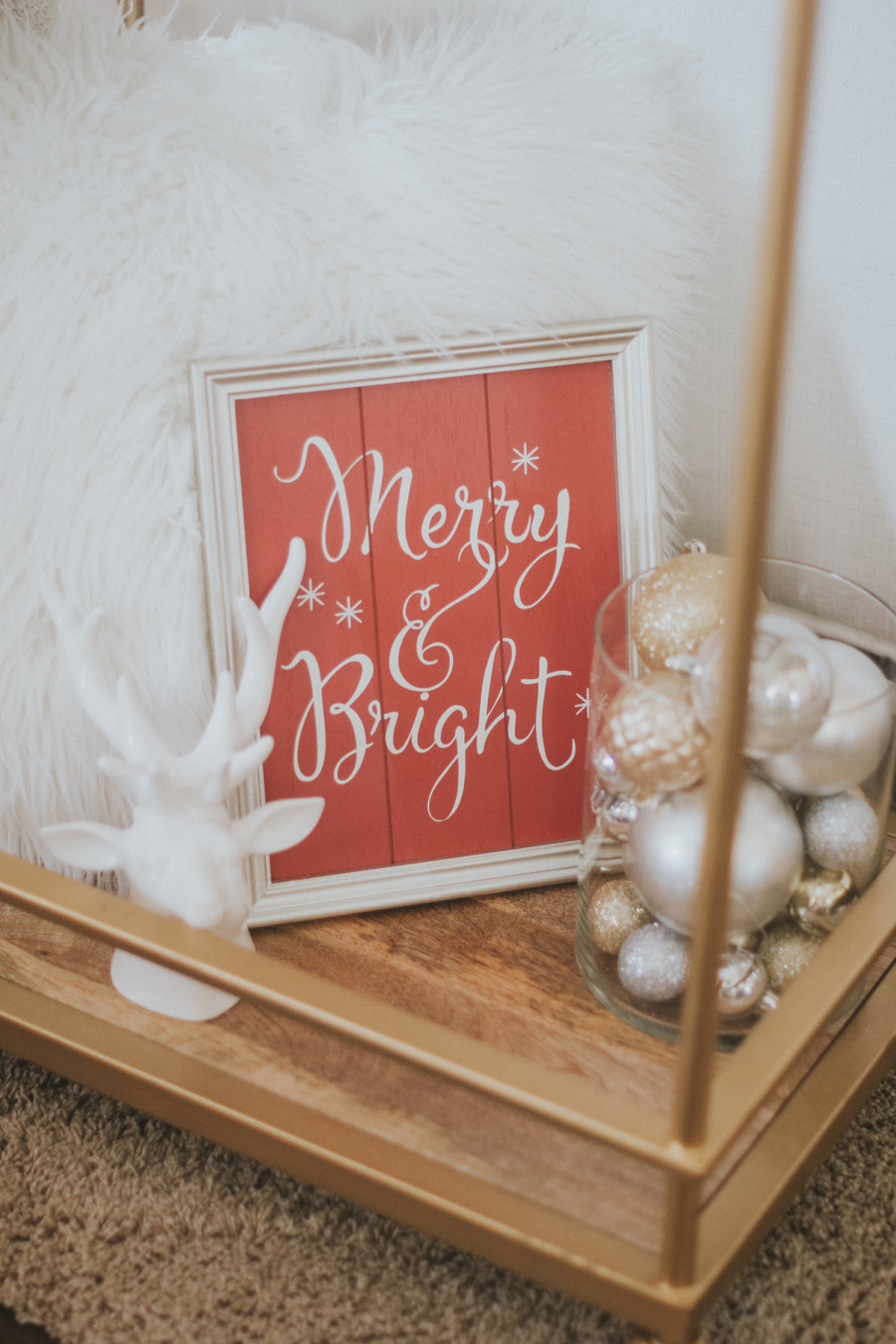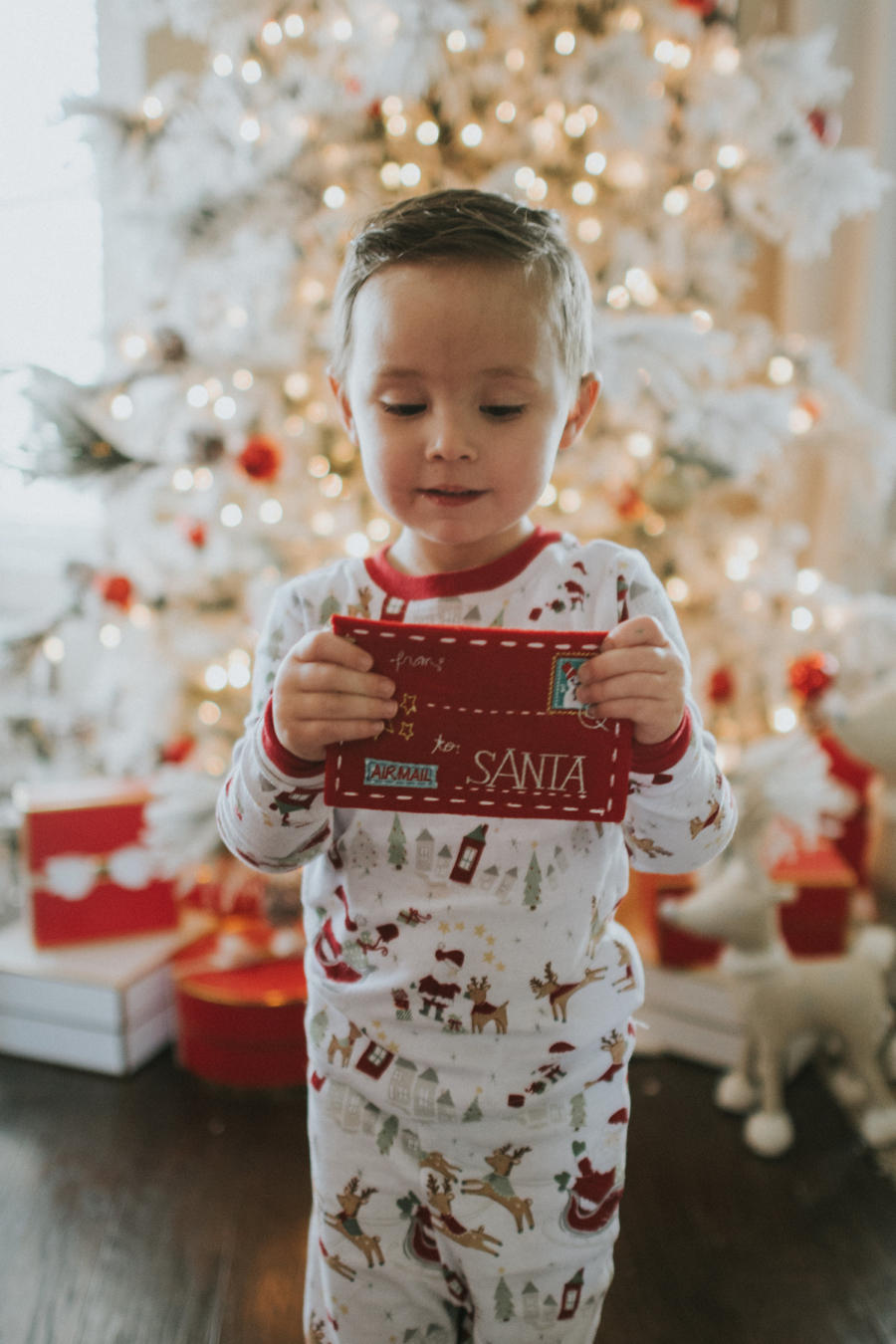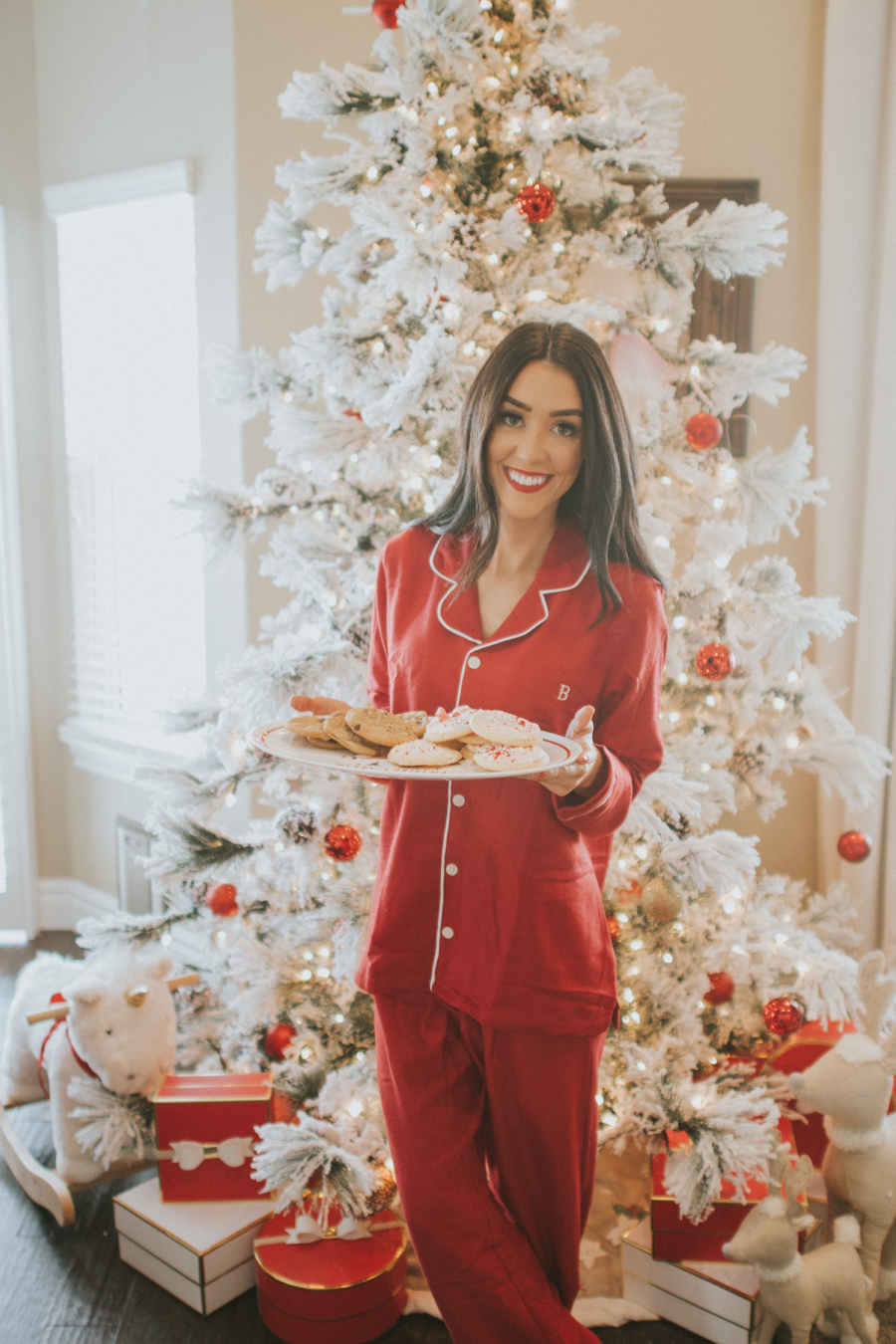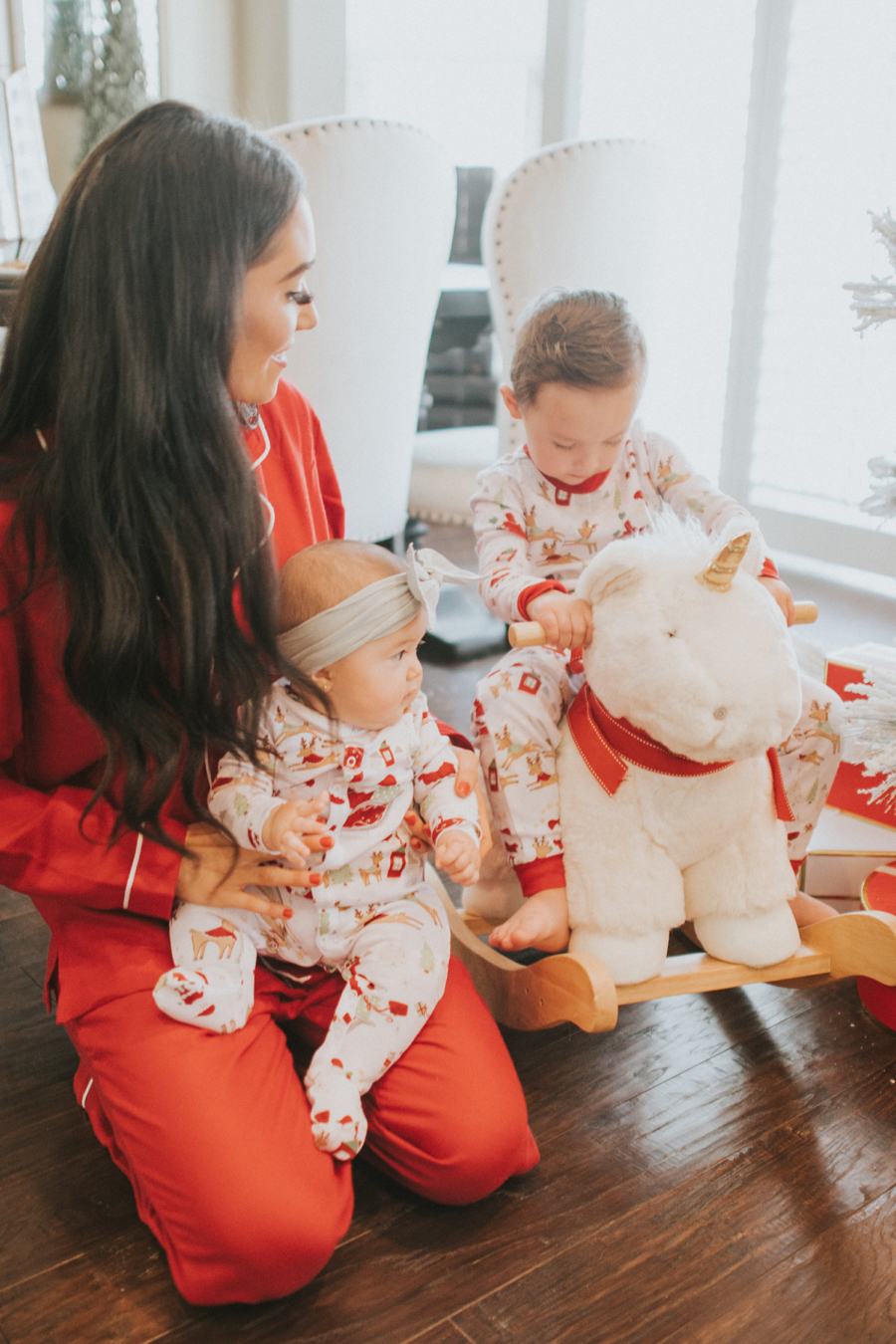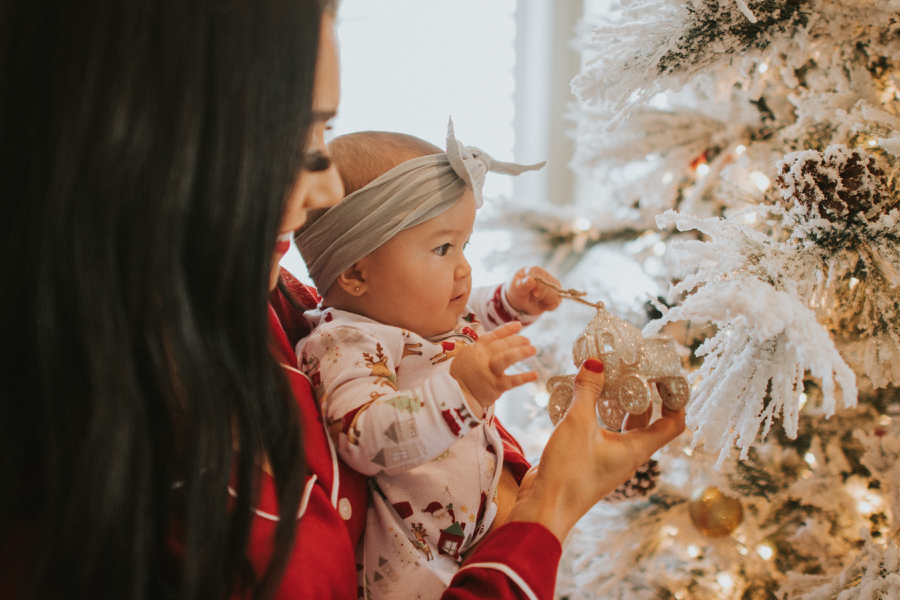 As you guys know we are huge Christmas people around here! I might start listening to Christmas music in September, drinking hot chocolate in October, and decorating in November. Hey, at least I'm predictable. One thing that is taken very seriously here in our home is, traditions. Whether, they consist of reading particular books or simply making certain cookies, traditions run deep in this household.
I am SO excited to be sharing this post with you guys! I've teamed up with Pottery Barn who I have been working with for awhile now to trim our tree and decorate around the house! I am also talking about all of our family traditions, recipes, and even favorite playlist!
I love traditions because it creates memories and memories are what we remember for the rest of our lives. To this day I can still smell the scent of my childhood home during the month of December. The smell of cinnamon pinecones and pine flowing through the house. My mom use to make us those slice in bake cookies. You know, the ones that came in a long log and you would slice on the perforated lines but you had to do it just right or else Santa would we extra short & chubby because you squished him – yeah, those ones. These are just some of the sweet little memories I remember and mean so much to me. We enjoy creating our own little traditions in our home & I'm excited to be sharing some with you guys in this post!
The day we "Trim the Tree" and decorate the house is a big one around here! We make cookies & hot chocolate, listen to our favorite Christmas music playlist, wear our PJ's, gift of a new ornament for the year for the kids that they can put up first to kick off the tree trimming, and After we are finished we read a Christmas book that the kids choose! I'm going to break down each one below! I hope you guys enjoy them and find a way to create your own traditions!
TRADITIONS
Christmas PJ's
We are wearing our Pottery Barn PJ's and I LOVE them! The kids are so soft and the prints are adorable! I have linked all the Pottery Barn has to offer below. Mine are the flannel set and they are so comfortable! They are softer and not as thick as most flannels so you don't sweat to death or feel like you are stiff as a board! I love how simple and classy they are!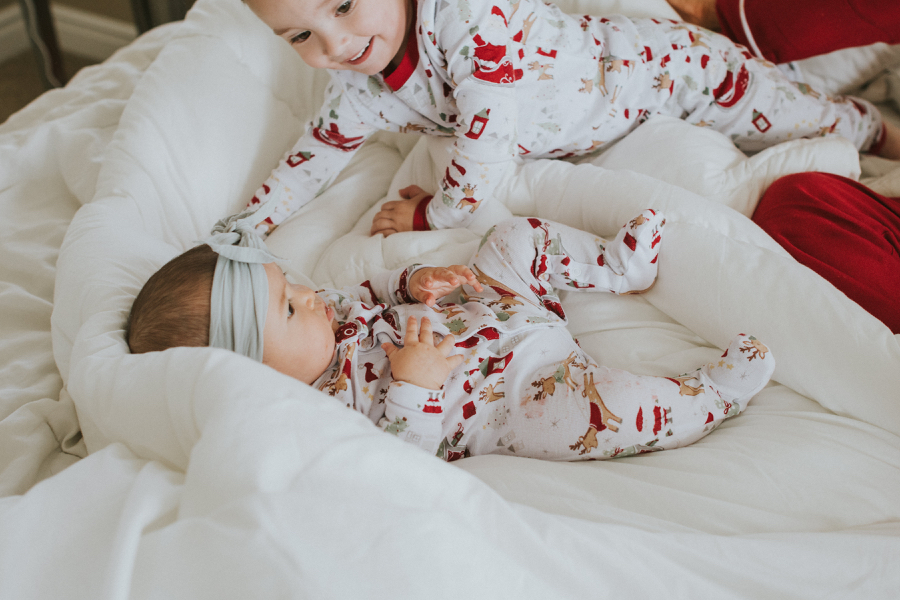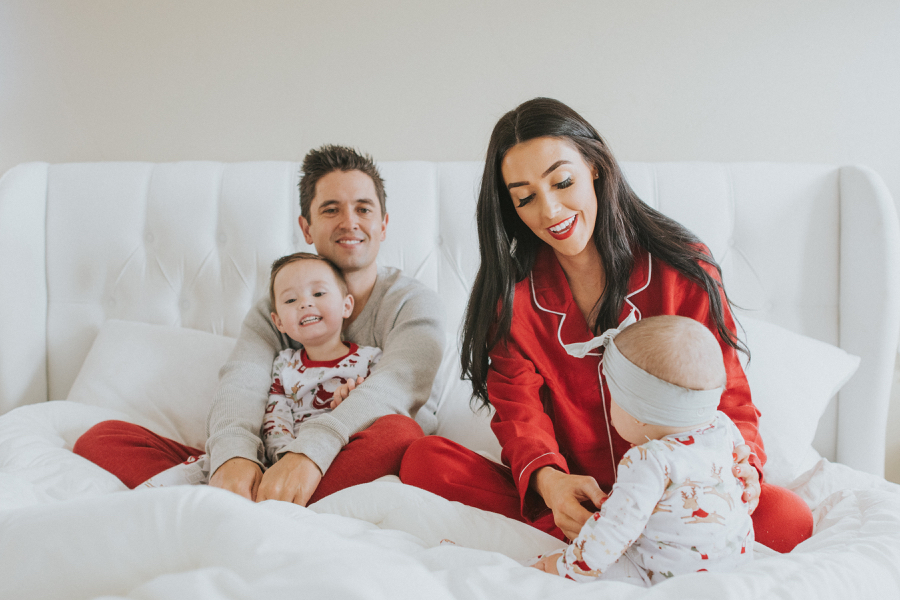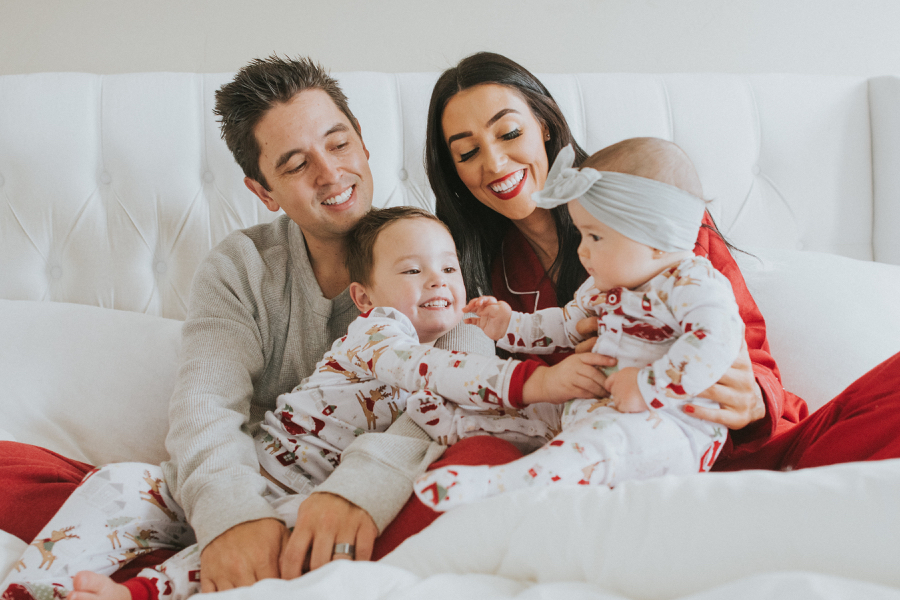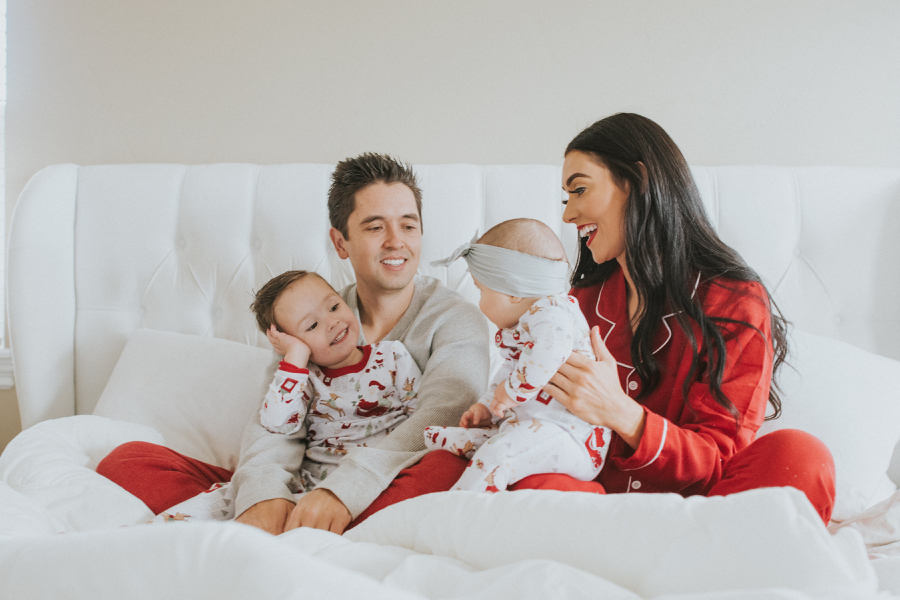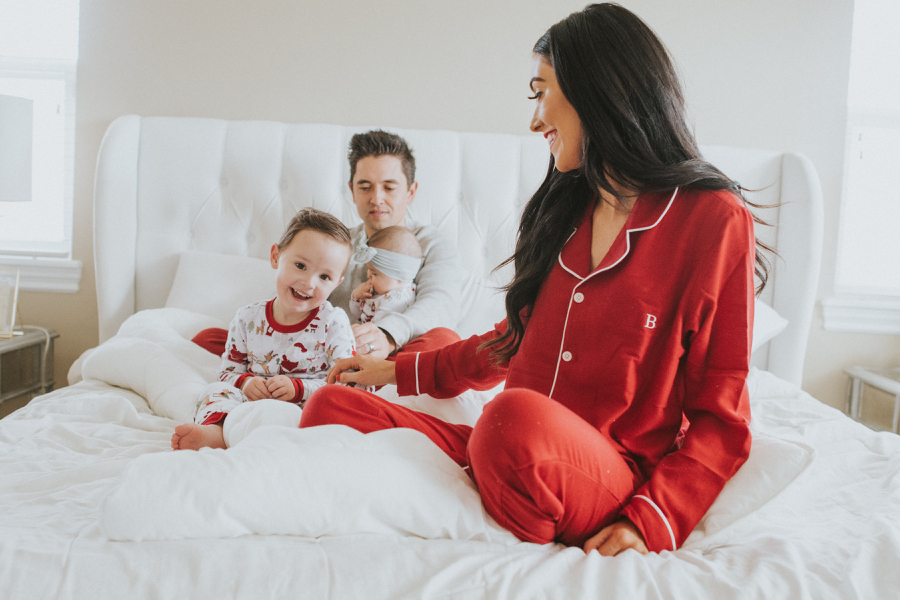 ---
Creamy Hot Chocolate
Hot Chocolate is one of our favorites. While I love the chocolate part the boys go nuts with the whipped cream! I'm pretty sure I see them spraying more in their mouths than the mug.. I talked about our favorite hot chocolate in the previous post but it is Williams Sonoma Hot Chocolate Mixes + Marshmallows by far. I will link them below but trust me they are the yummiest and make the perfect gift! See Blog post here for recipe and more.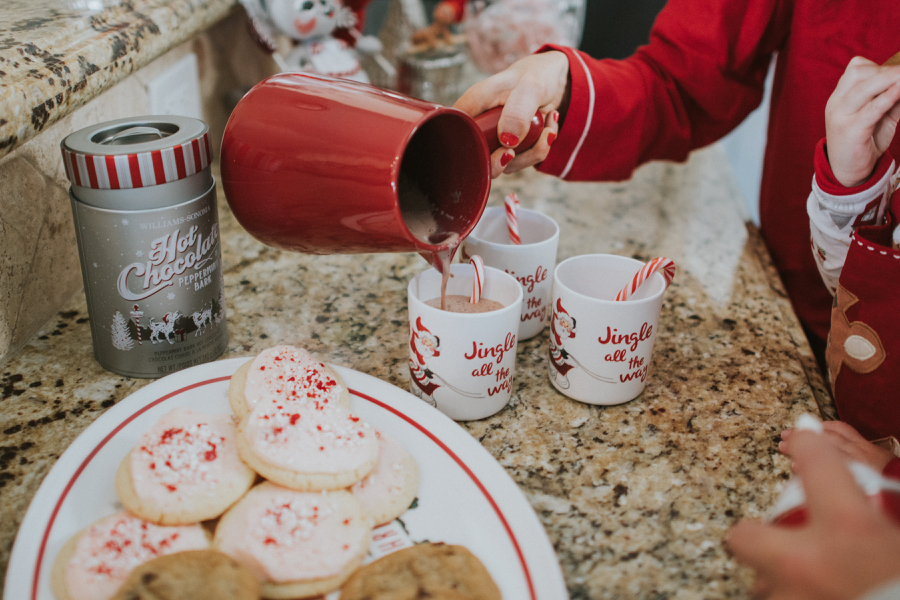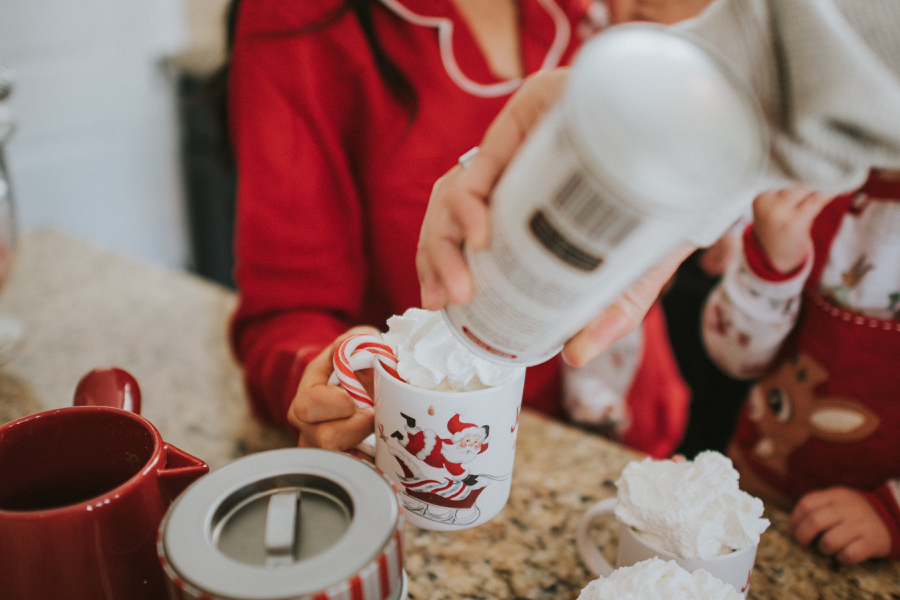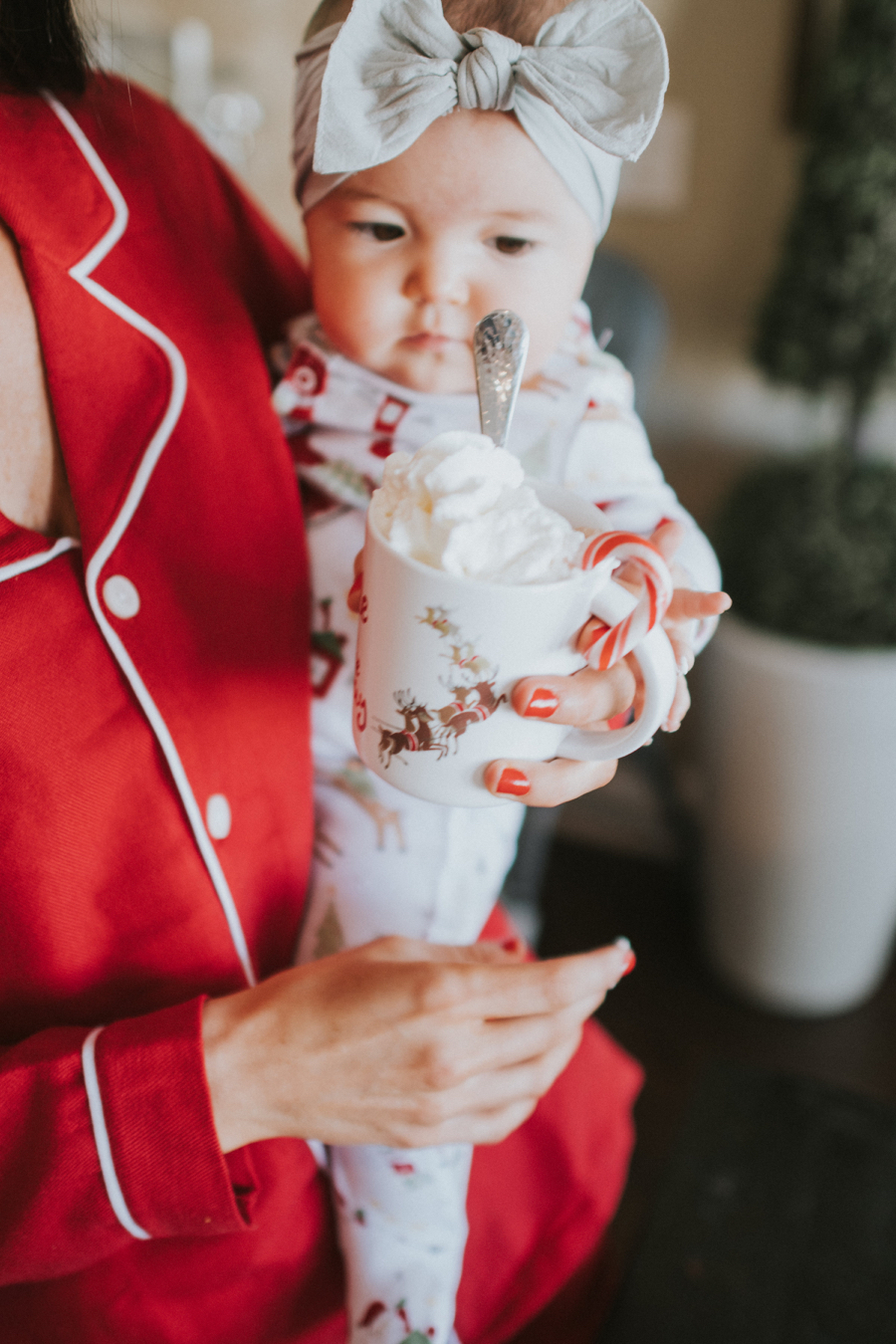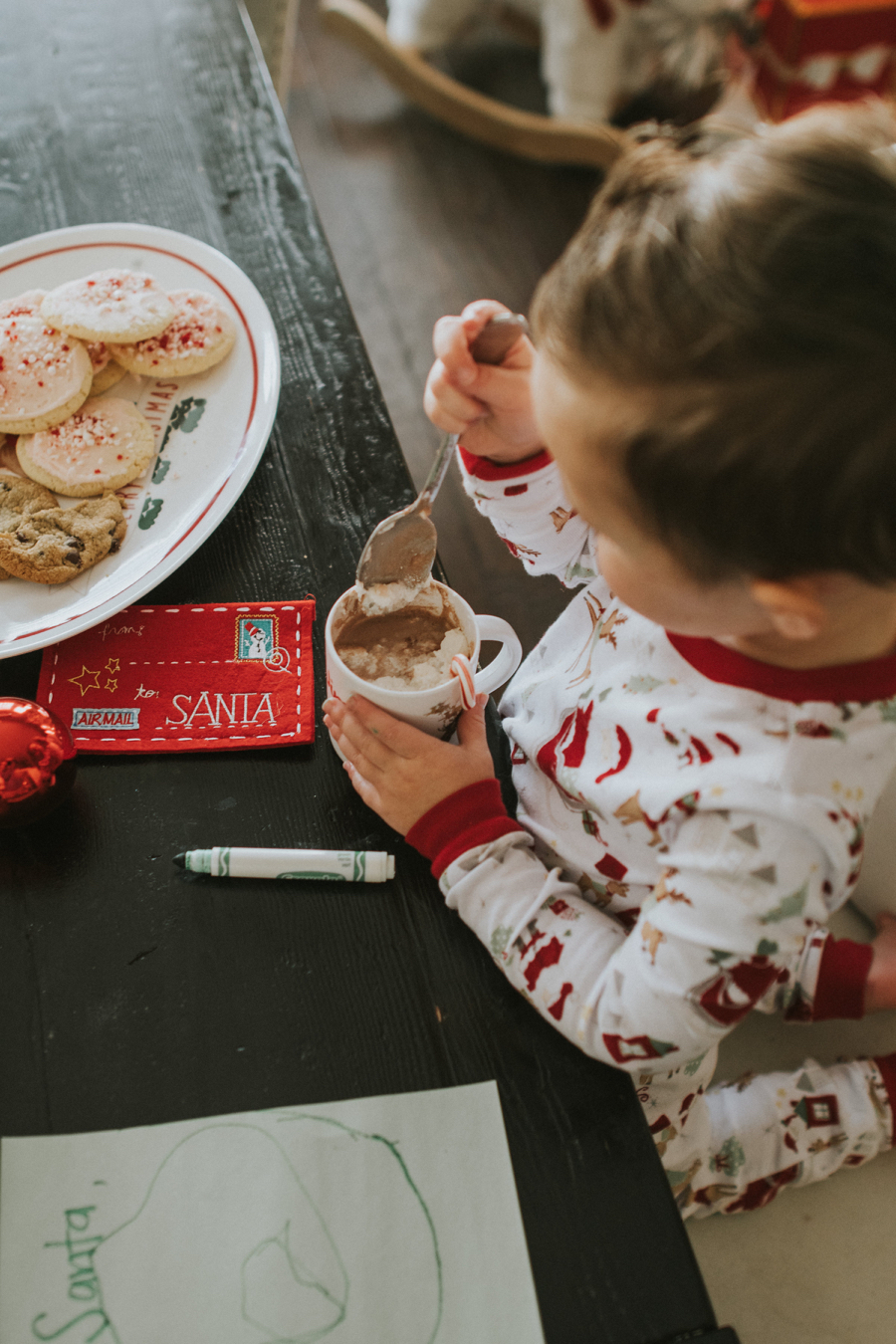 ---
Momma's Secret Soft Chocolate Chip Cookies
We love some warm chocolate chip cookies! A lot of times we eat more of the cookie dough than the cookies, whoops! These are a must when we are trimning the tree. You need something to snack on, right? I have been using the same recipe for YEARS now and it is tried & true! Easy and oh so yummy. I have linked the recipe to the previous post here and more.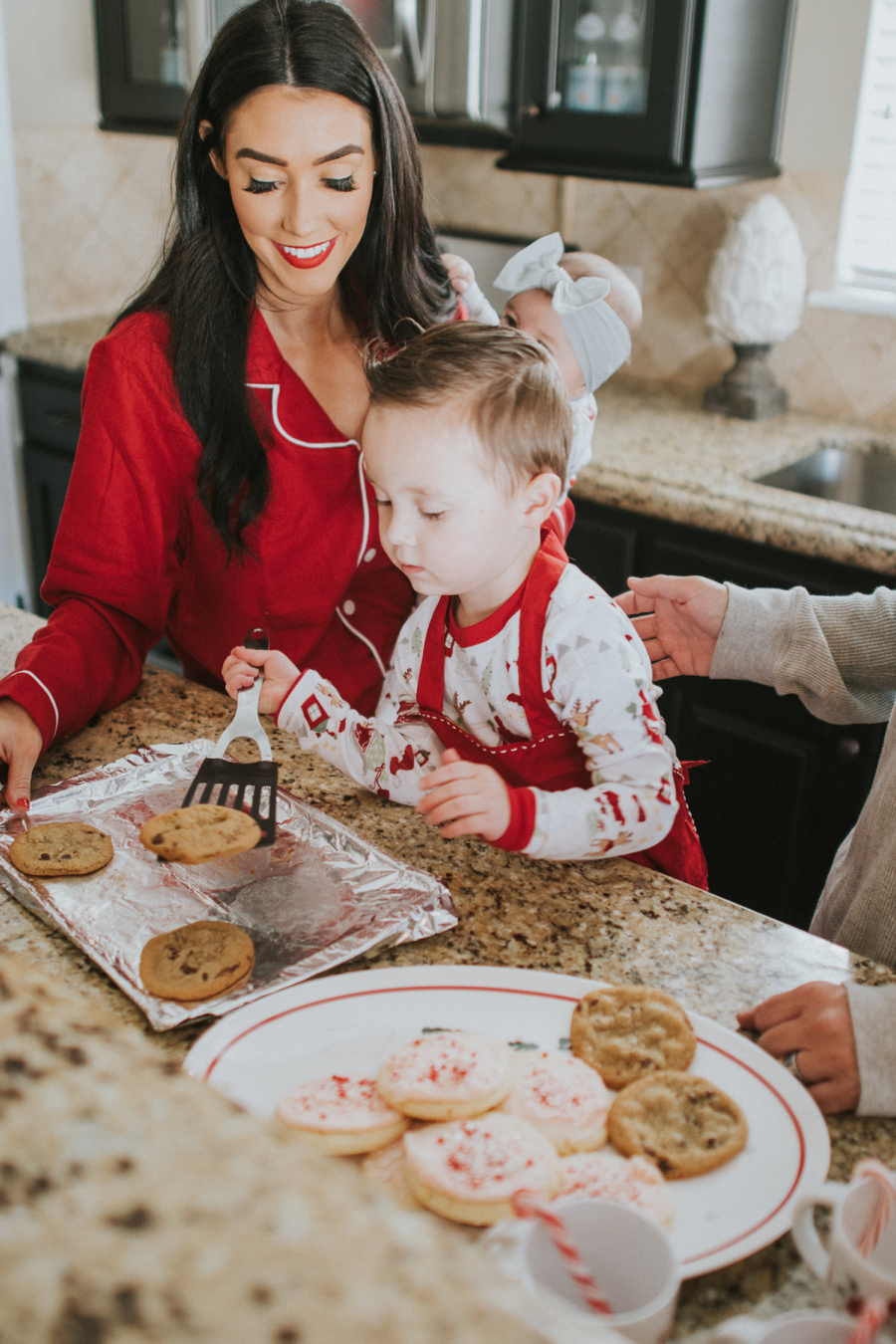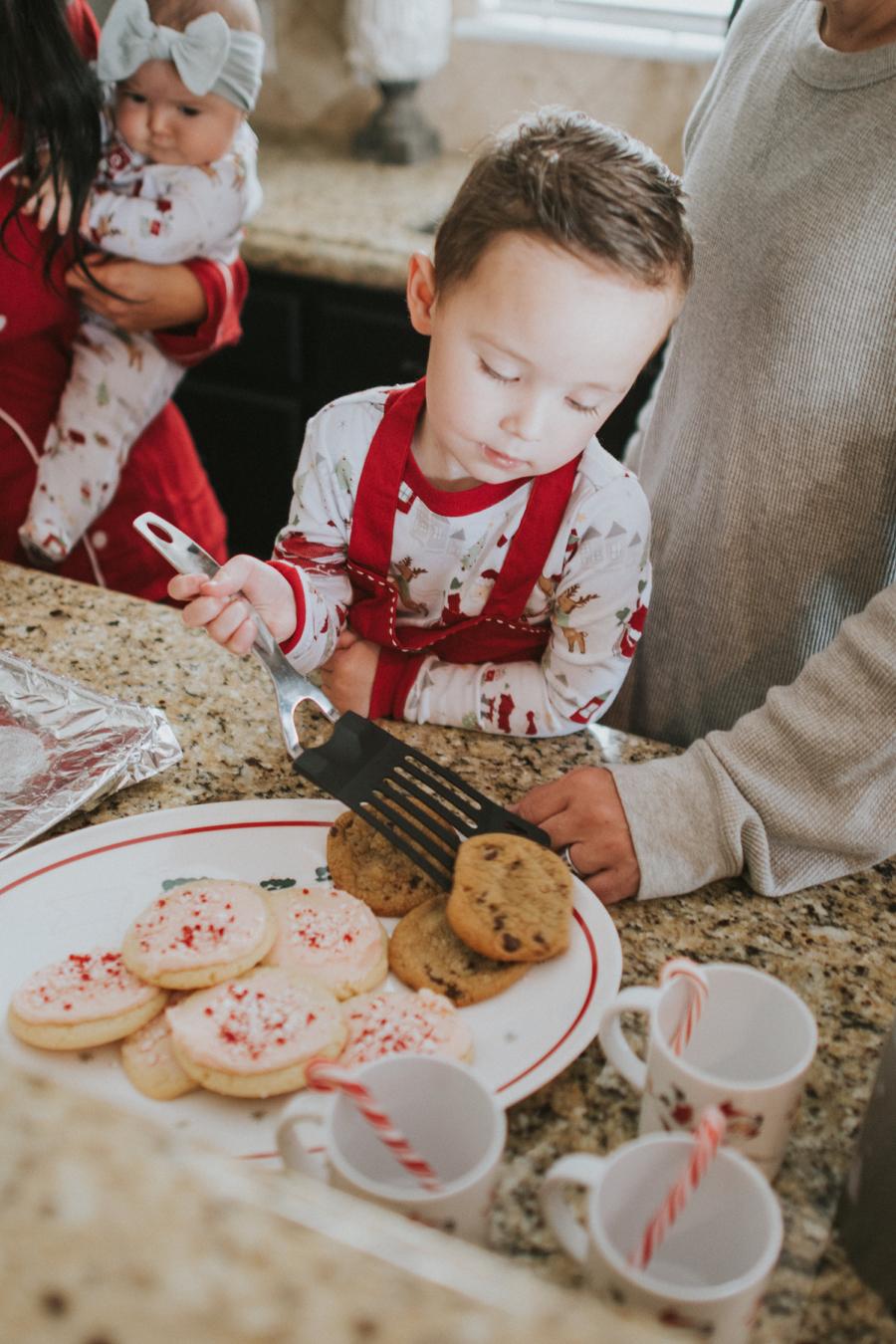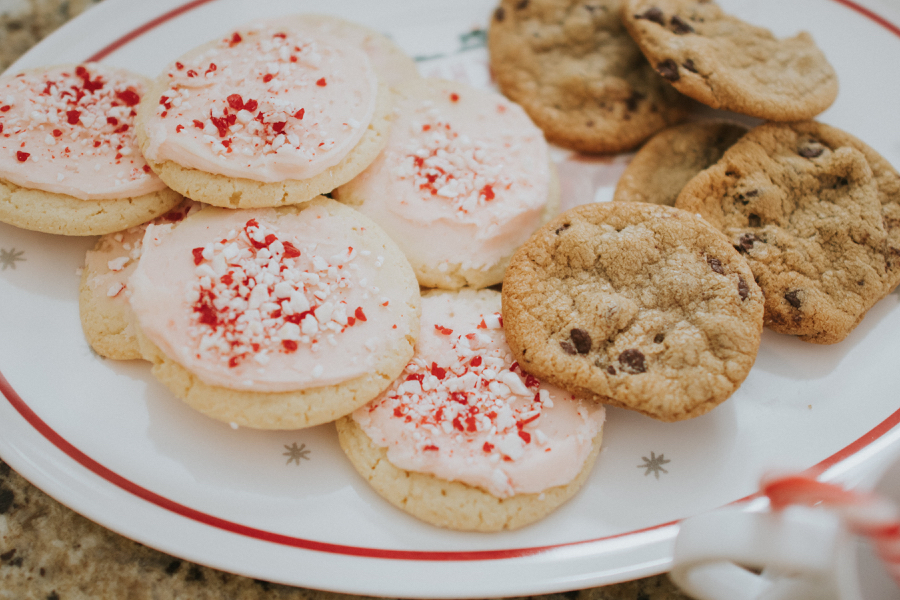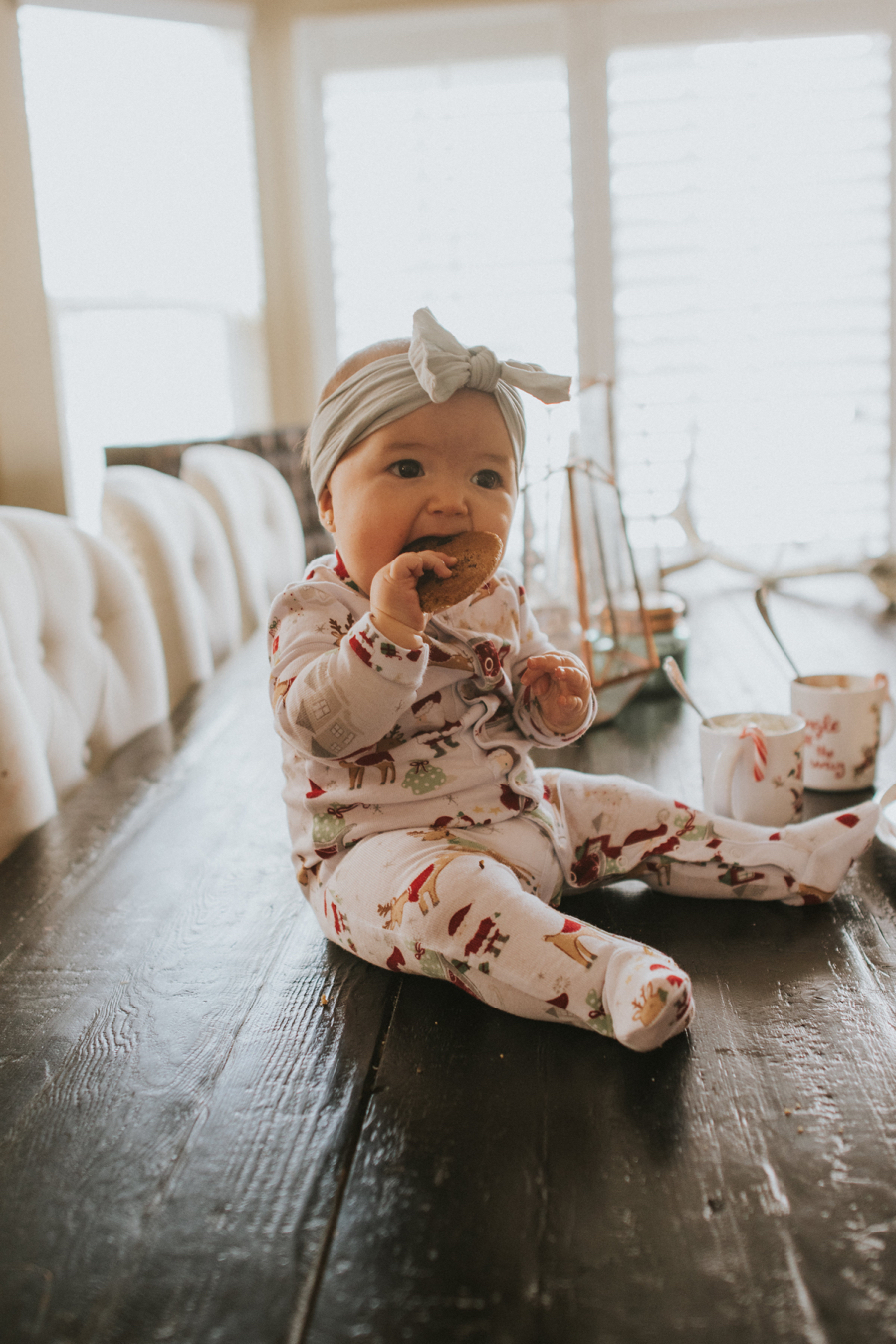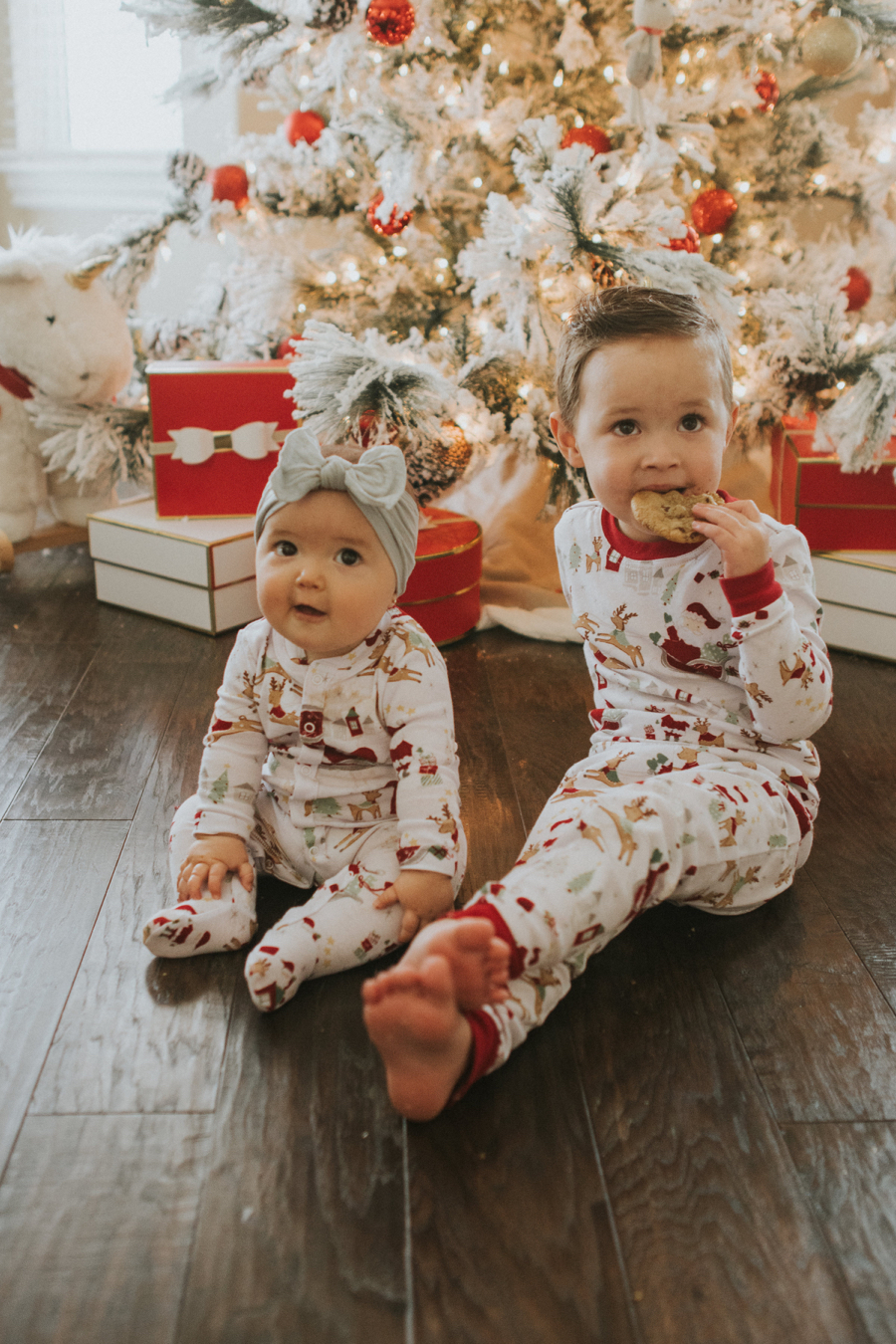 ---
Christmas Playlist of our Favorite Songs
We love the same songs every time Christmas comes around. We each have our favorite so I compiled a playlist of our "go-tos". When decorating the house & tree it is a MUST to be rocking out to Christmas Music! Mason's favorite is Grandma Got Ran Over By A Reindeer (poor Grandma).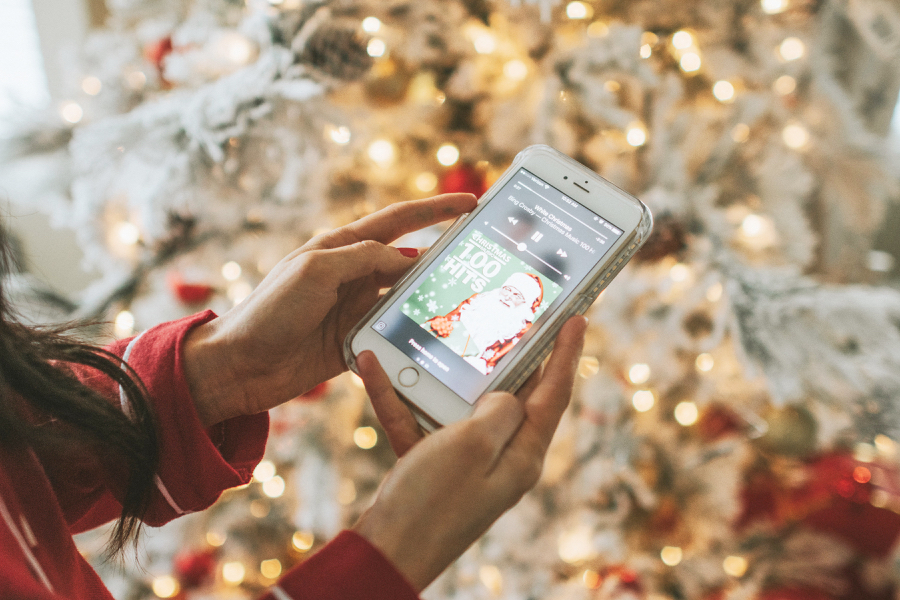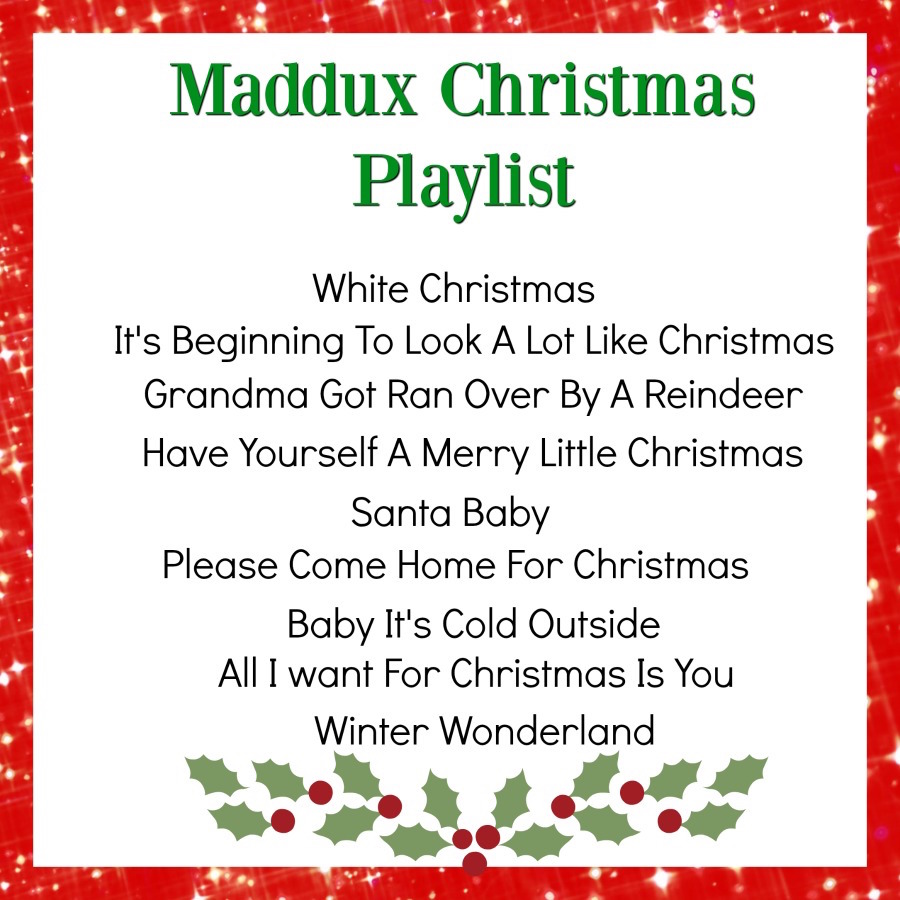 ---
New Ornament
We like to gift a new ornament to the kids every year! This year for Mason we got him a plane and for Monroe a carriage! It's a special thing I've done since I was little and I wanted to pass it along to my babies!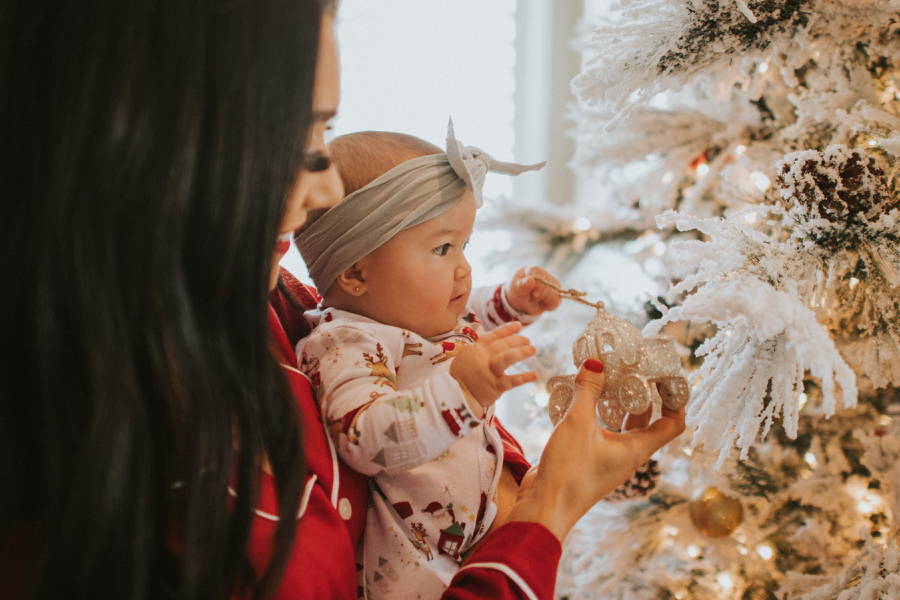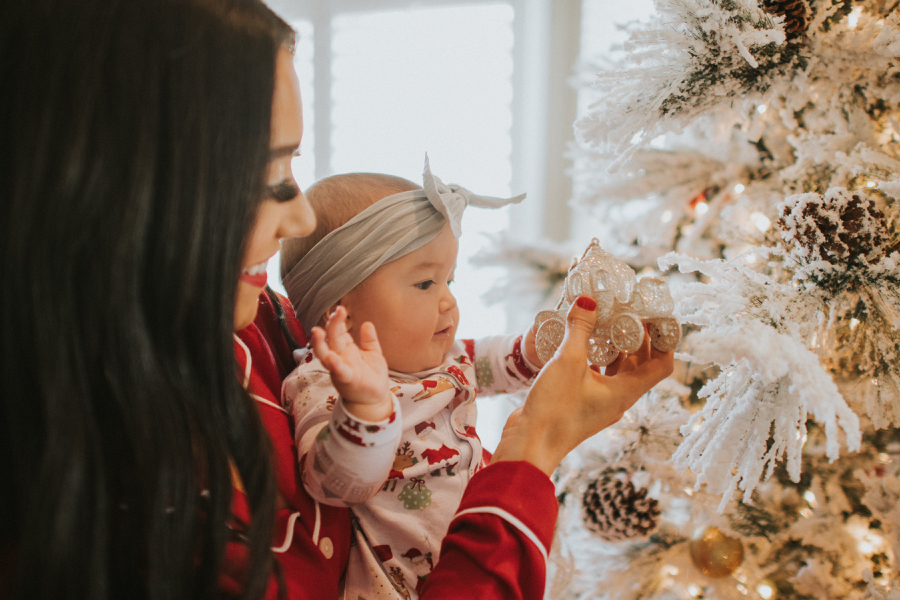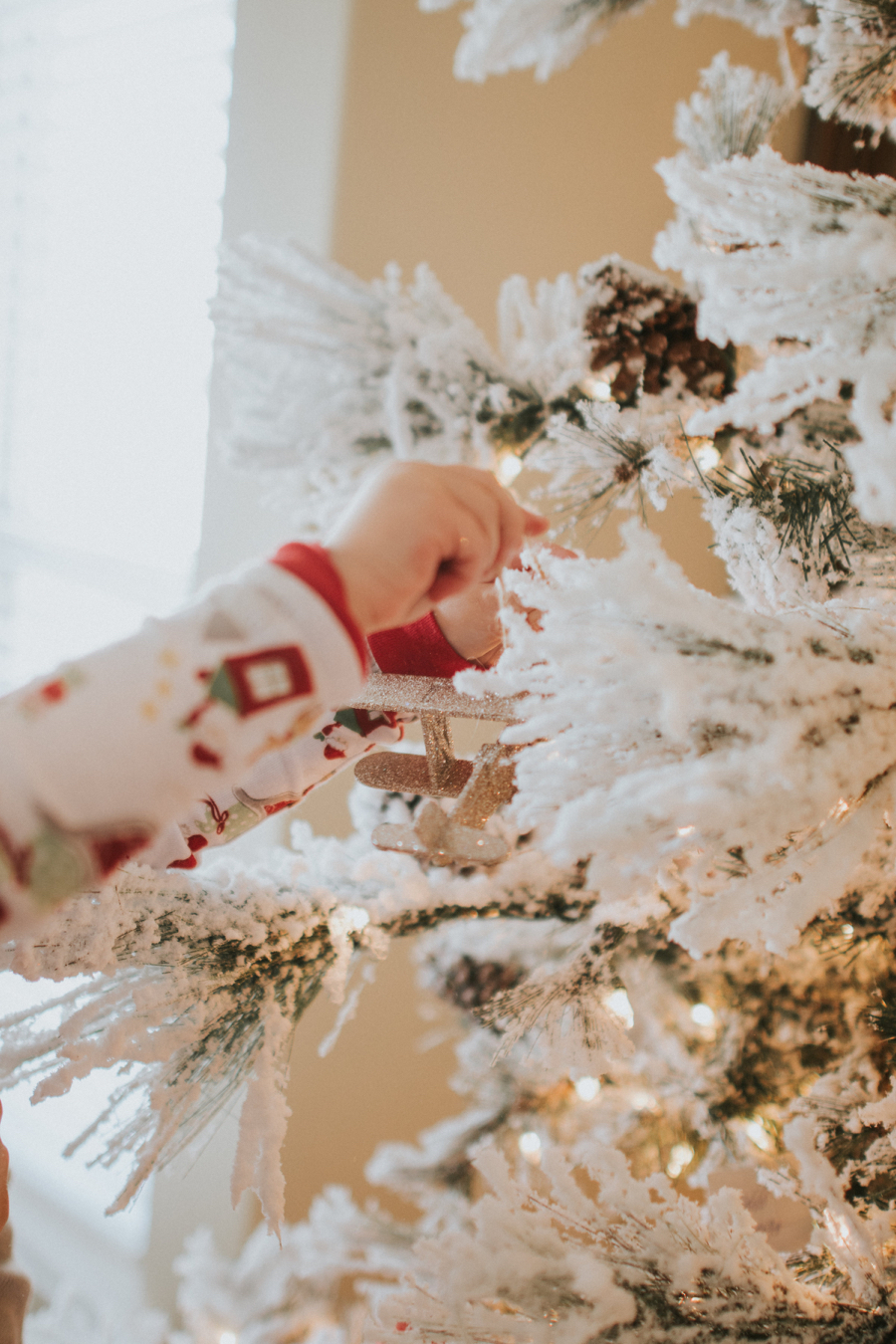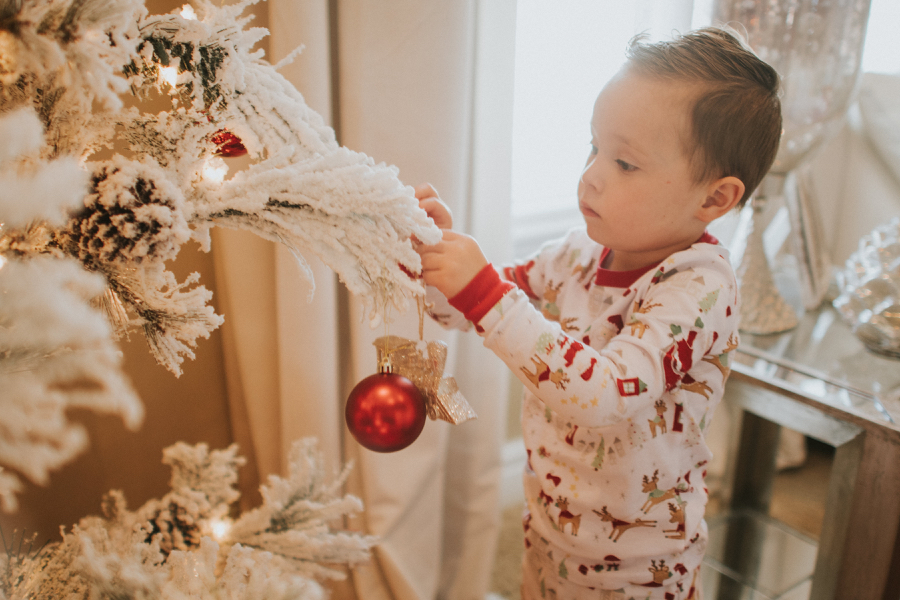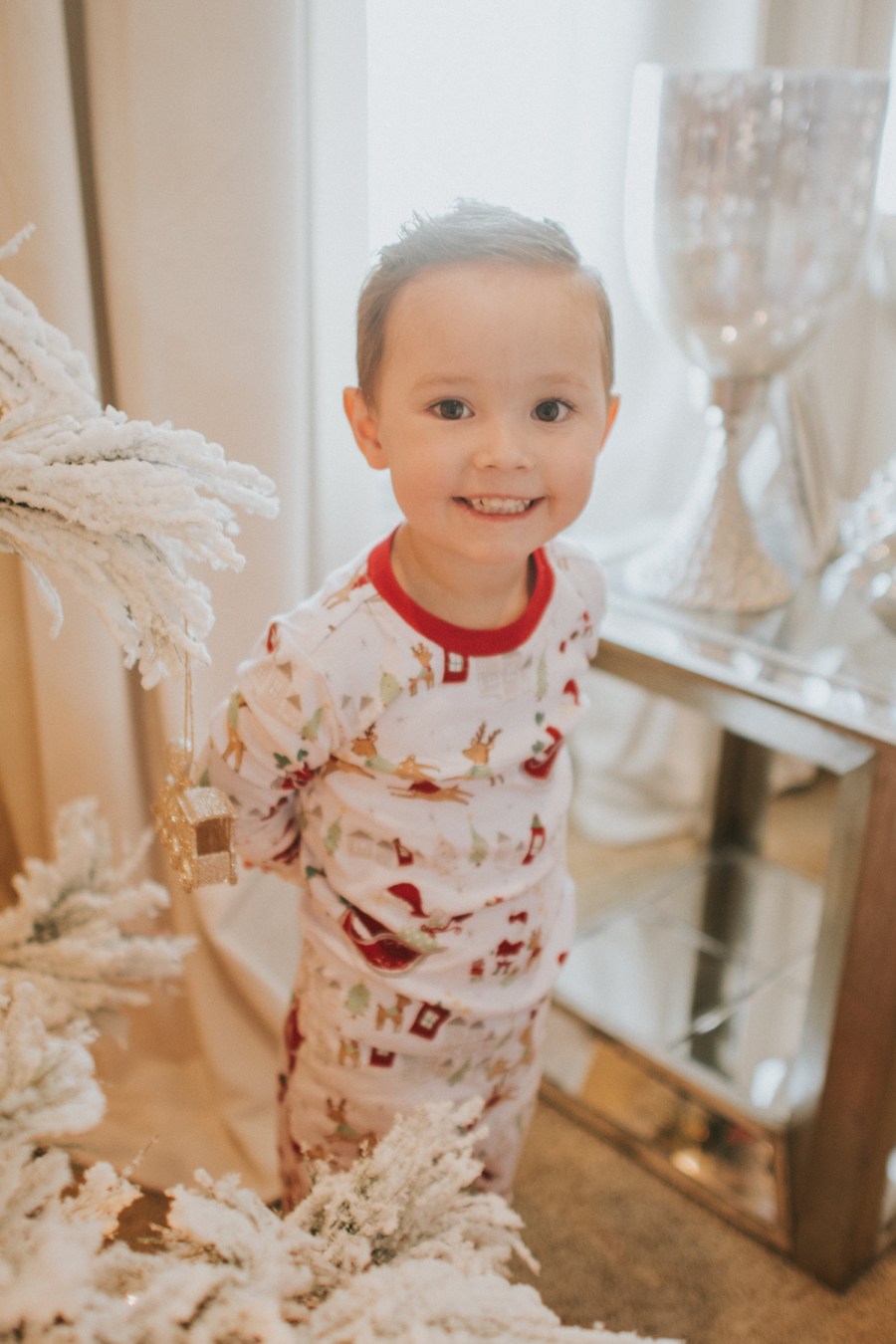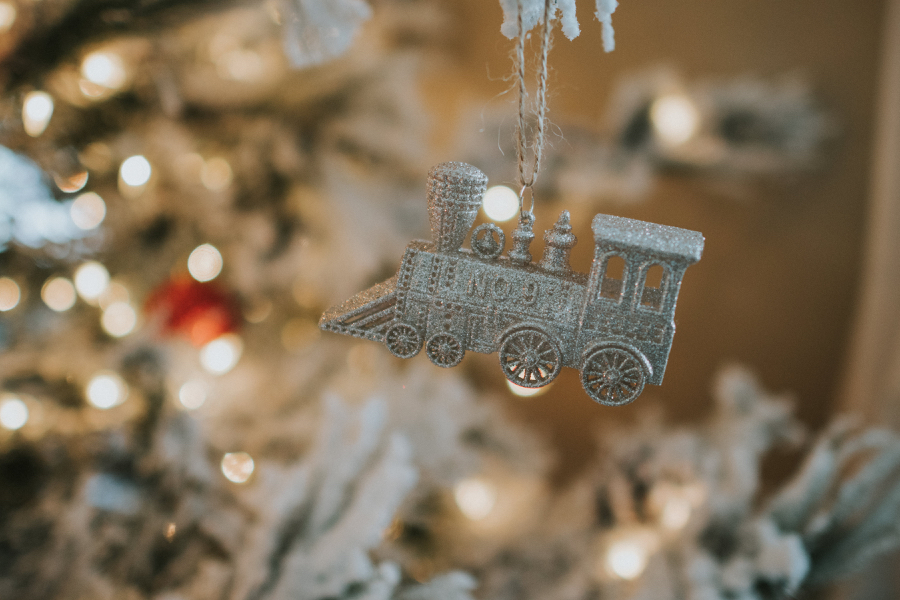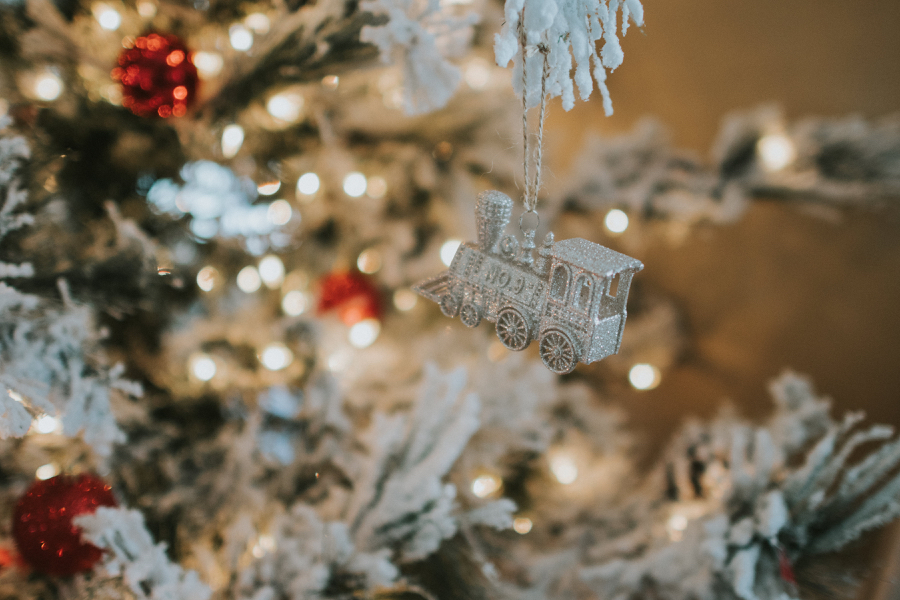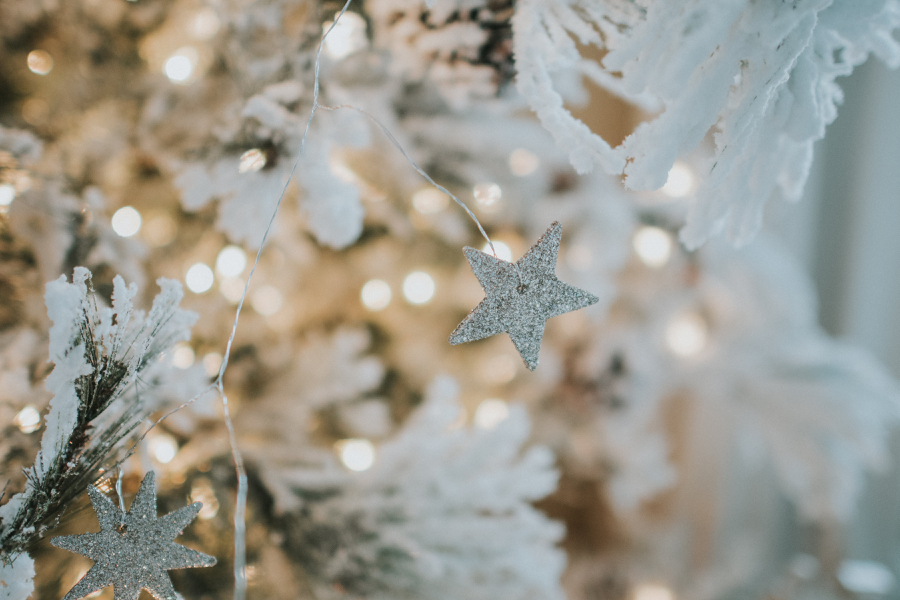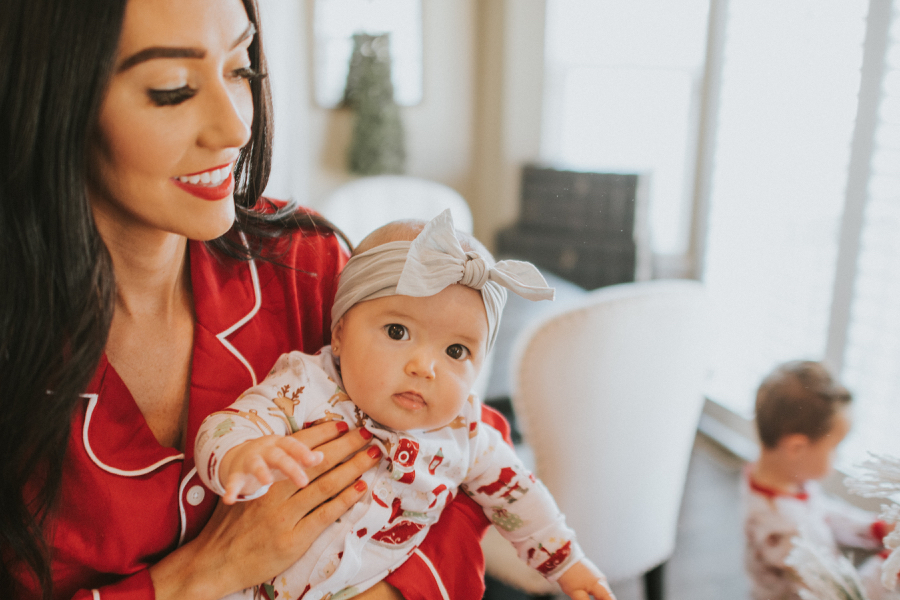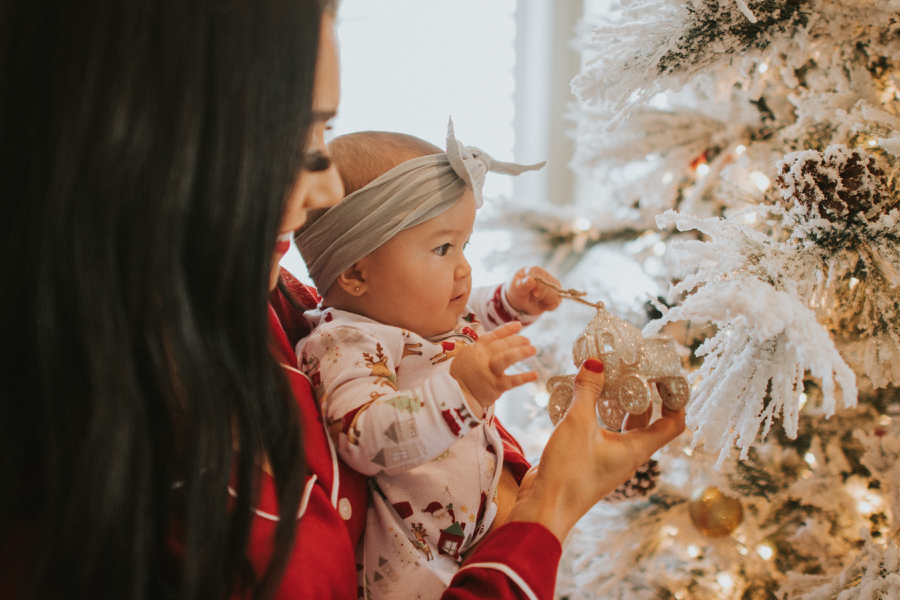 ---
Reading A Christmas Book
This is probably my most favorite tradition. We love to read books together and love Christmas books even more. I like to leave a basket of Christmas books out all month long and Mason will often go over and pick a couple out to look through on his own. He chose to read Elf On A Shelf! He is SO excited for his Elf to come this year! We also read The Grinch, got to love the classics!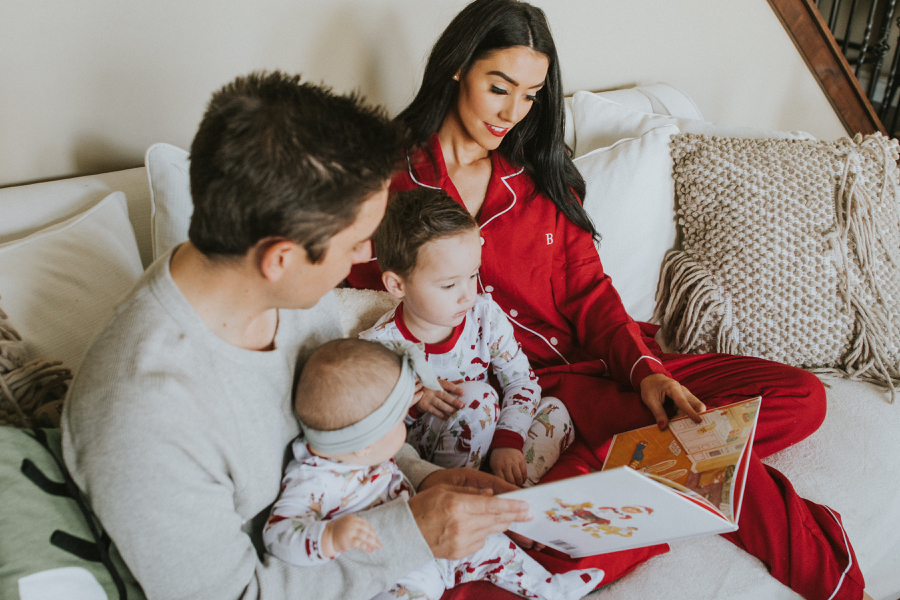 ---
Gift Of Giving
We want to instill in our kids the gift of giving. While we love decorating our home and enjoy the season, it's important to pass that joy along. So each year we share a message of charity to a family around us. This year we are passing on this adorable frame saying "Merry & Bright"
SHOP THE POST

I hope this gives you guys just a couple ideas you can adapt into your own family traditions! Happy Holidays!