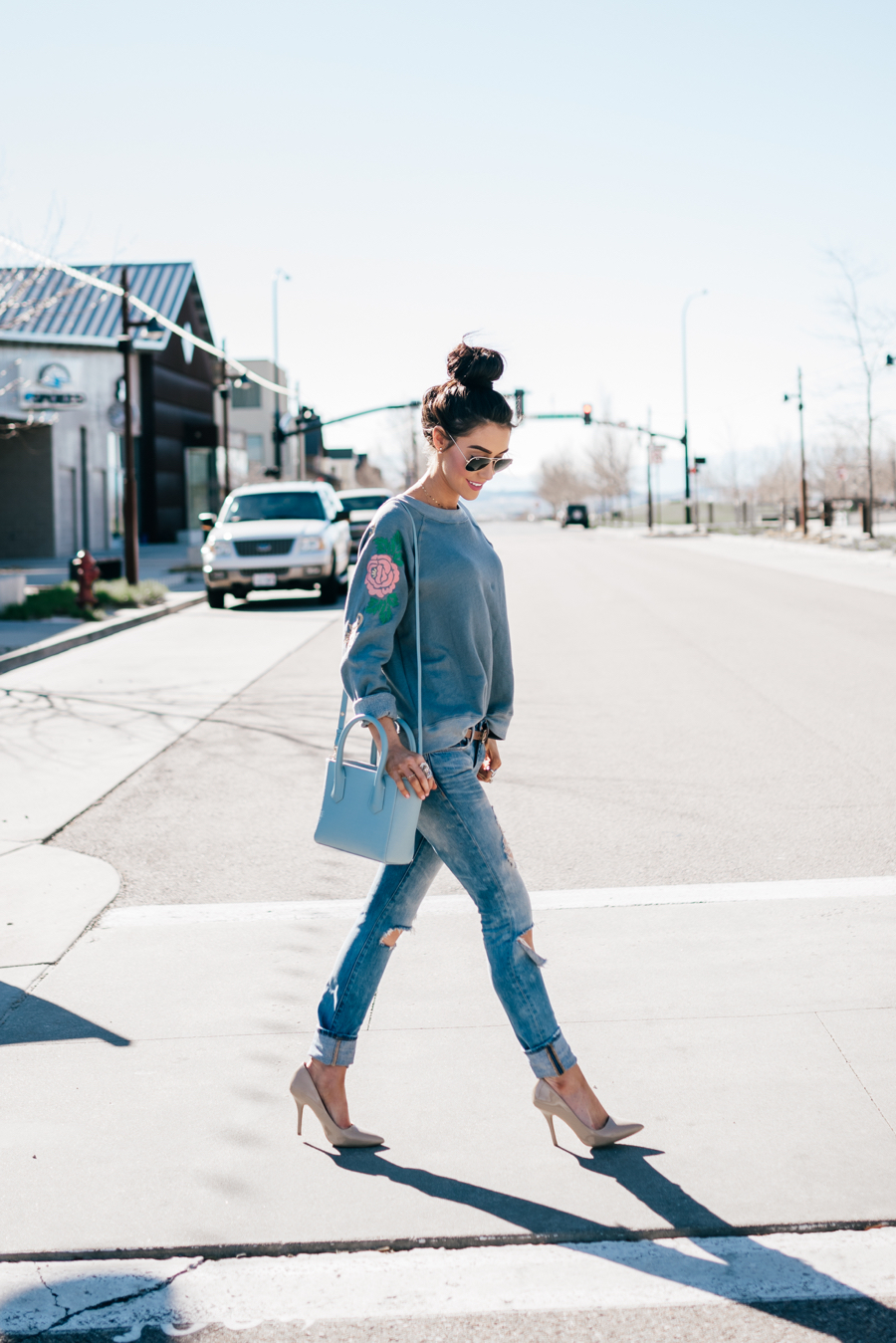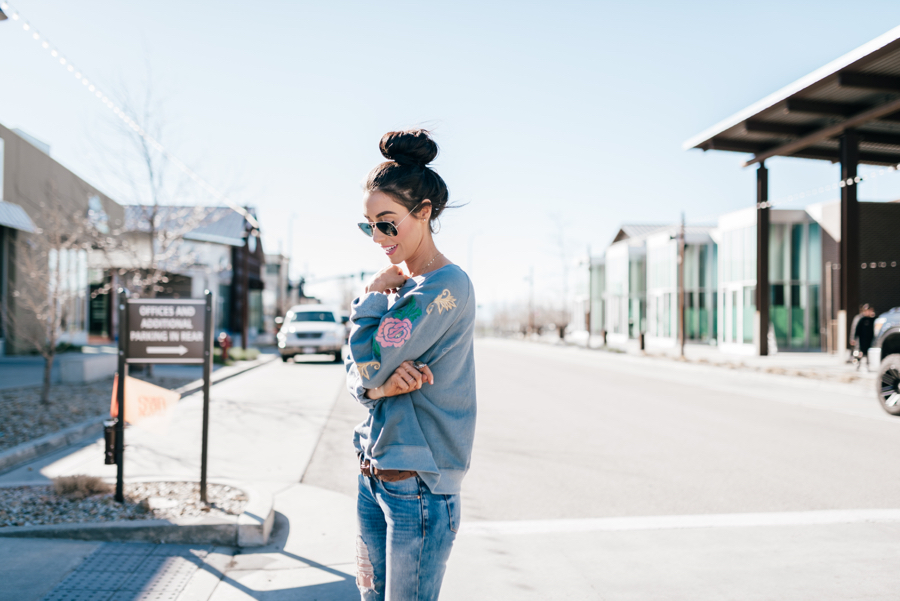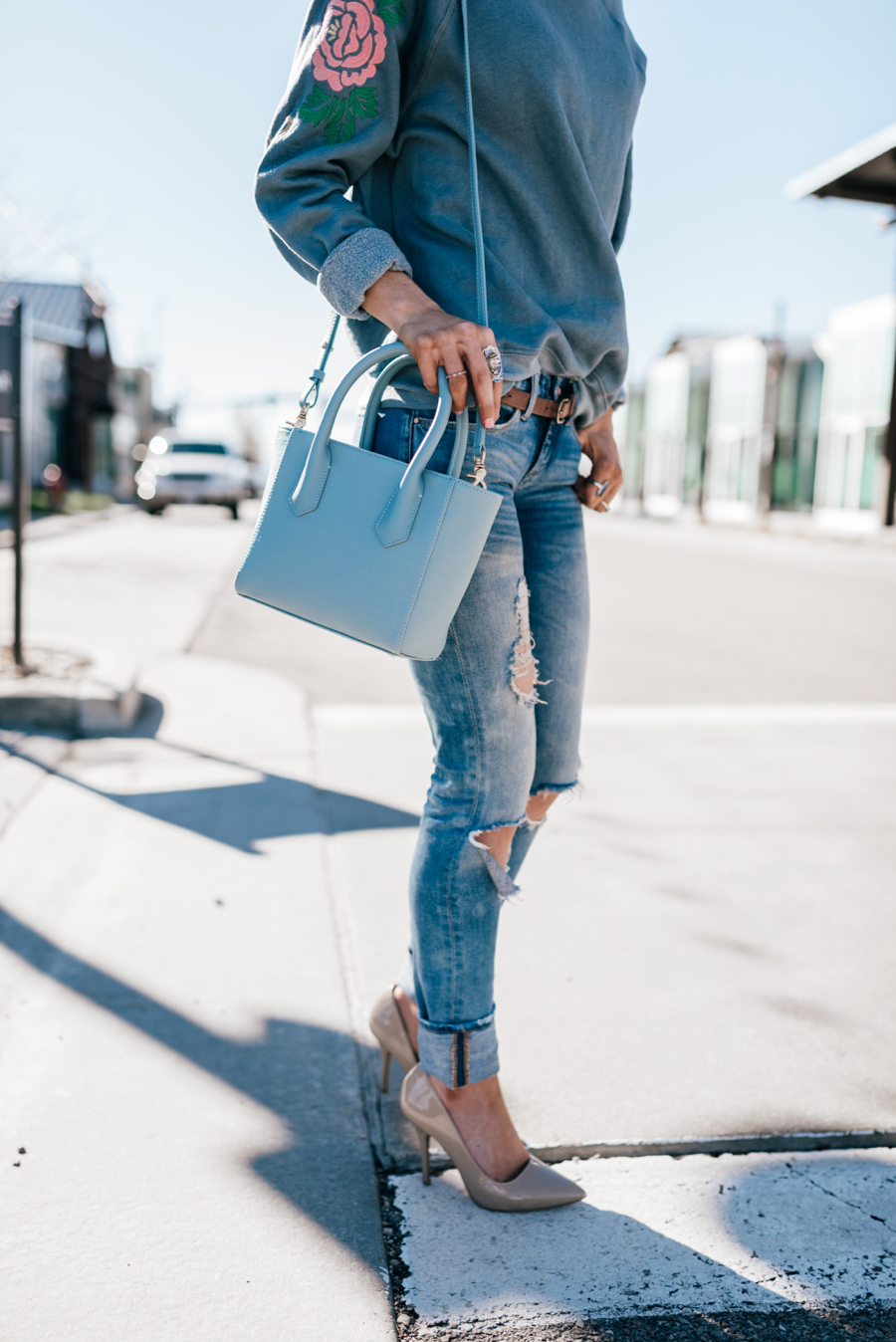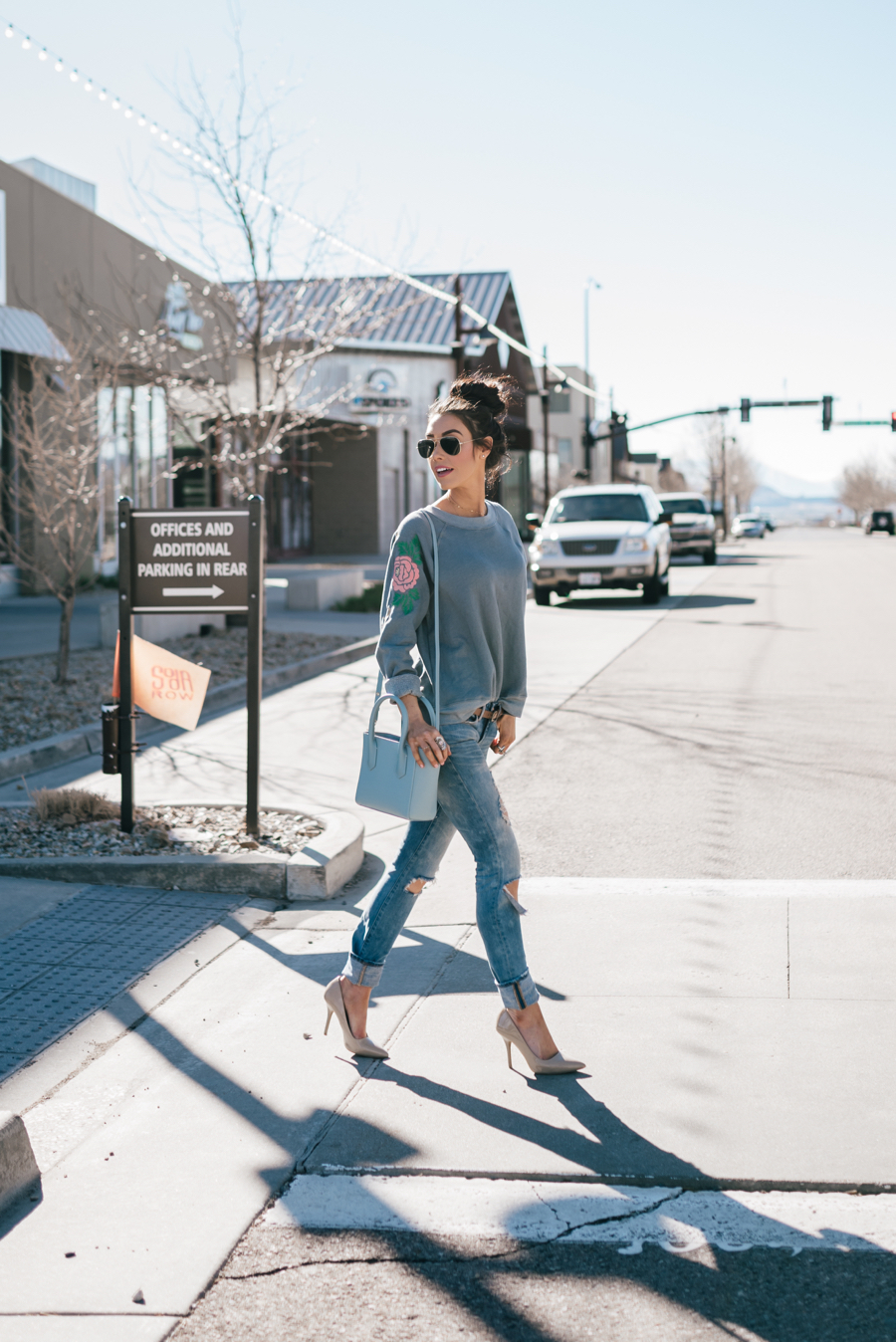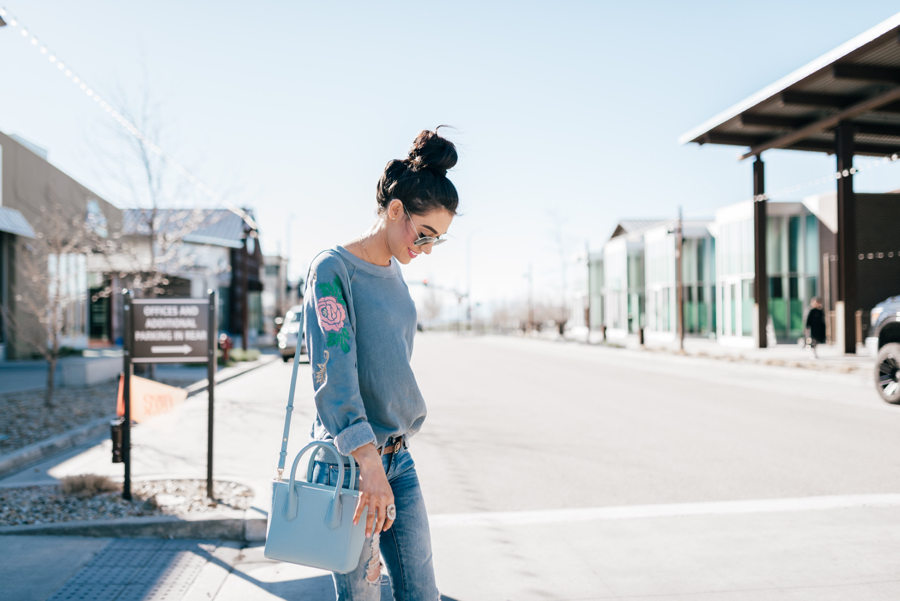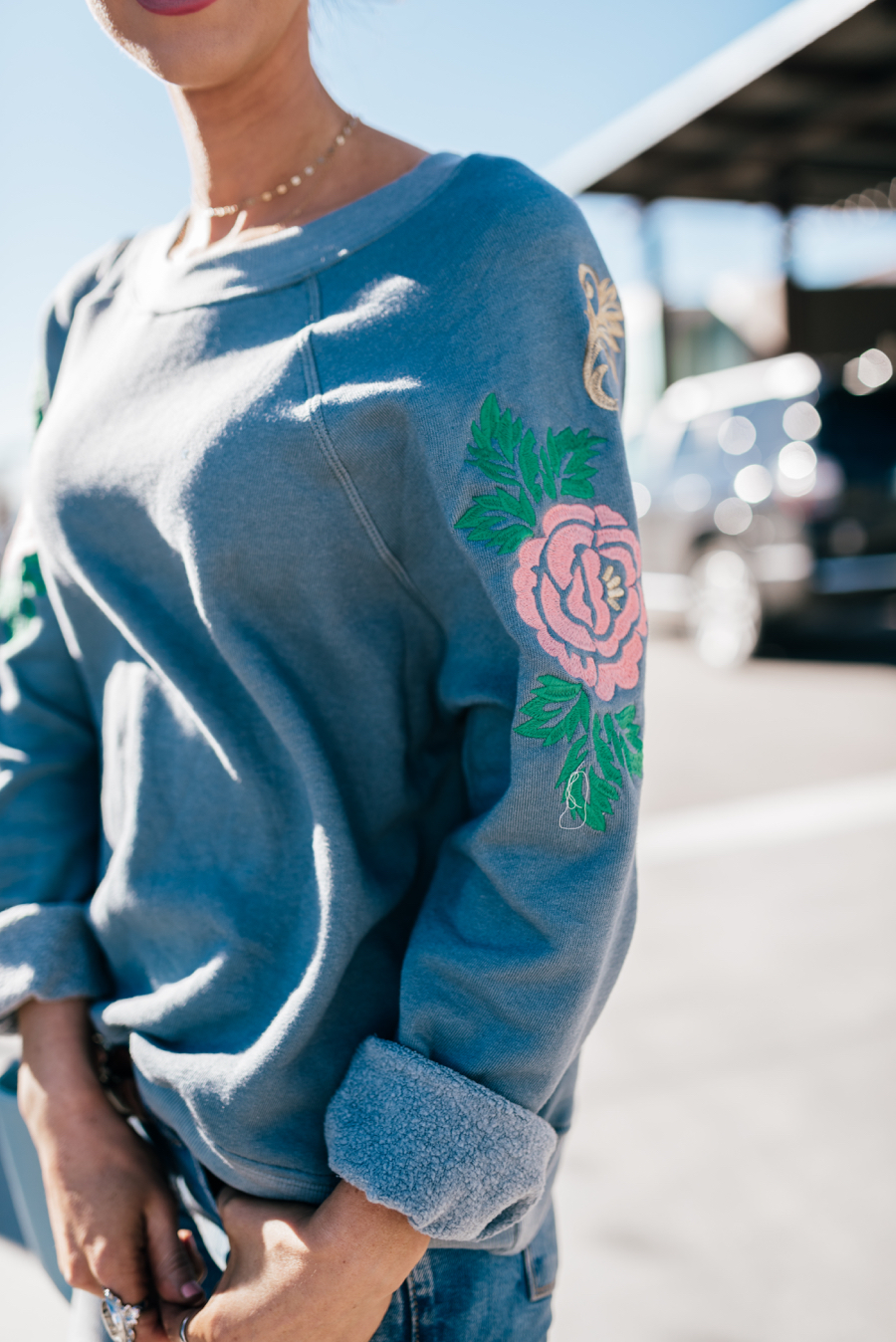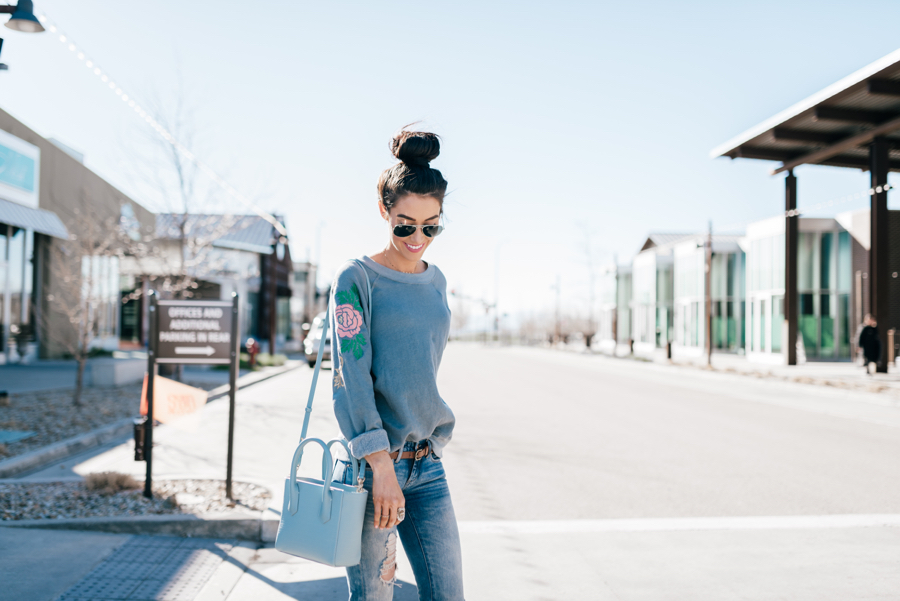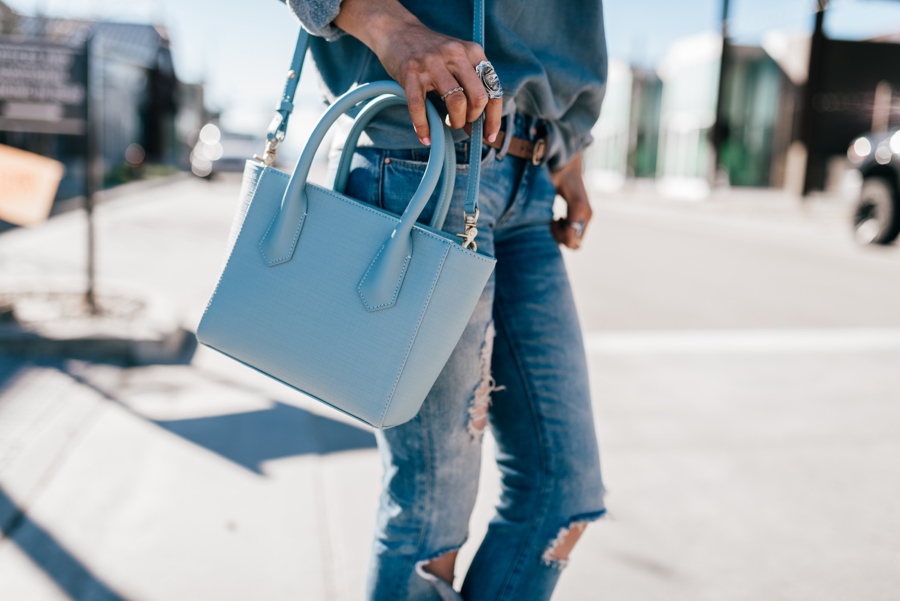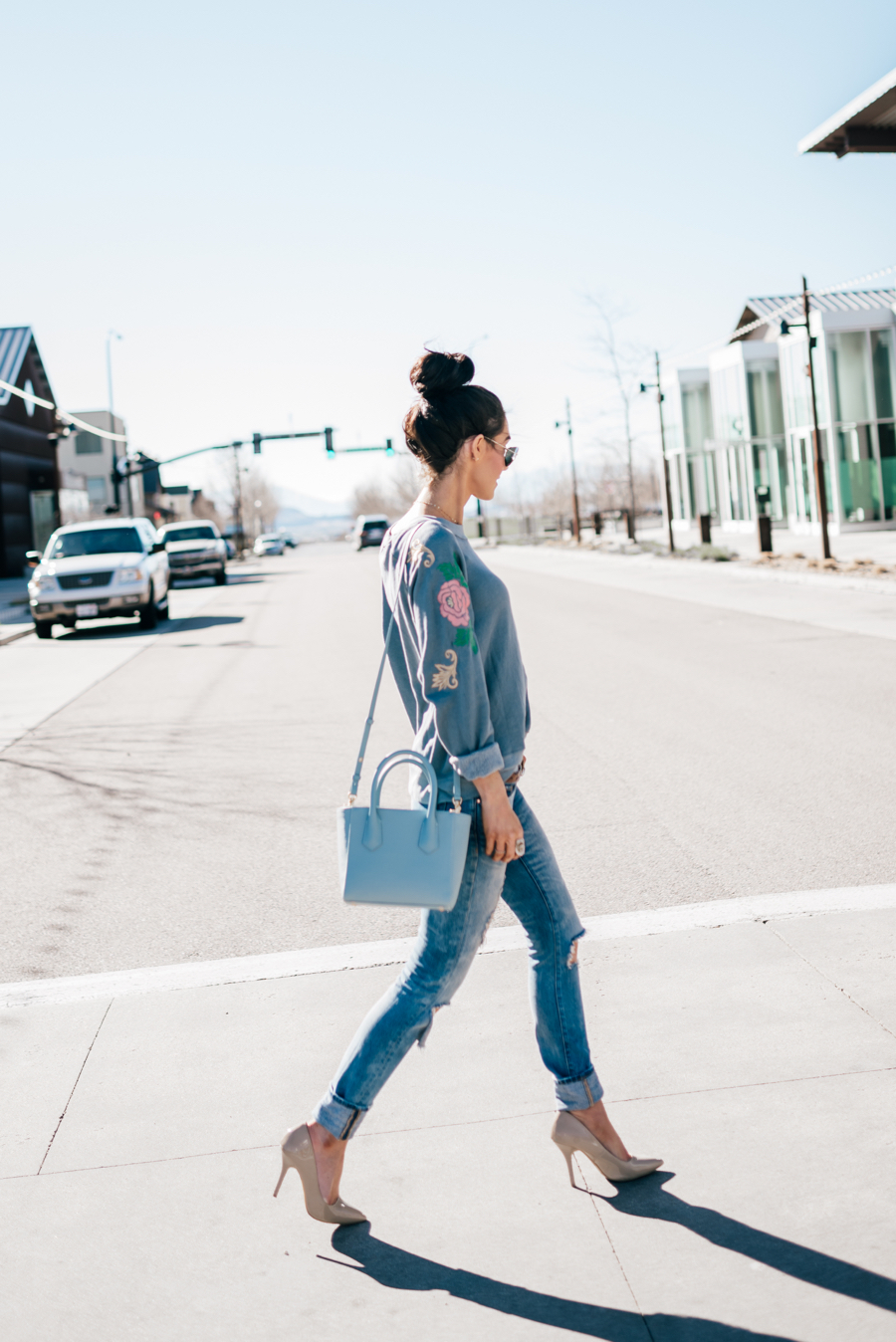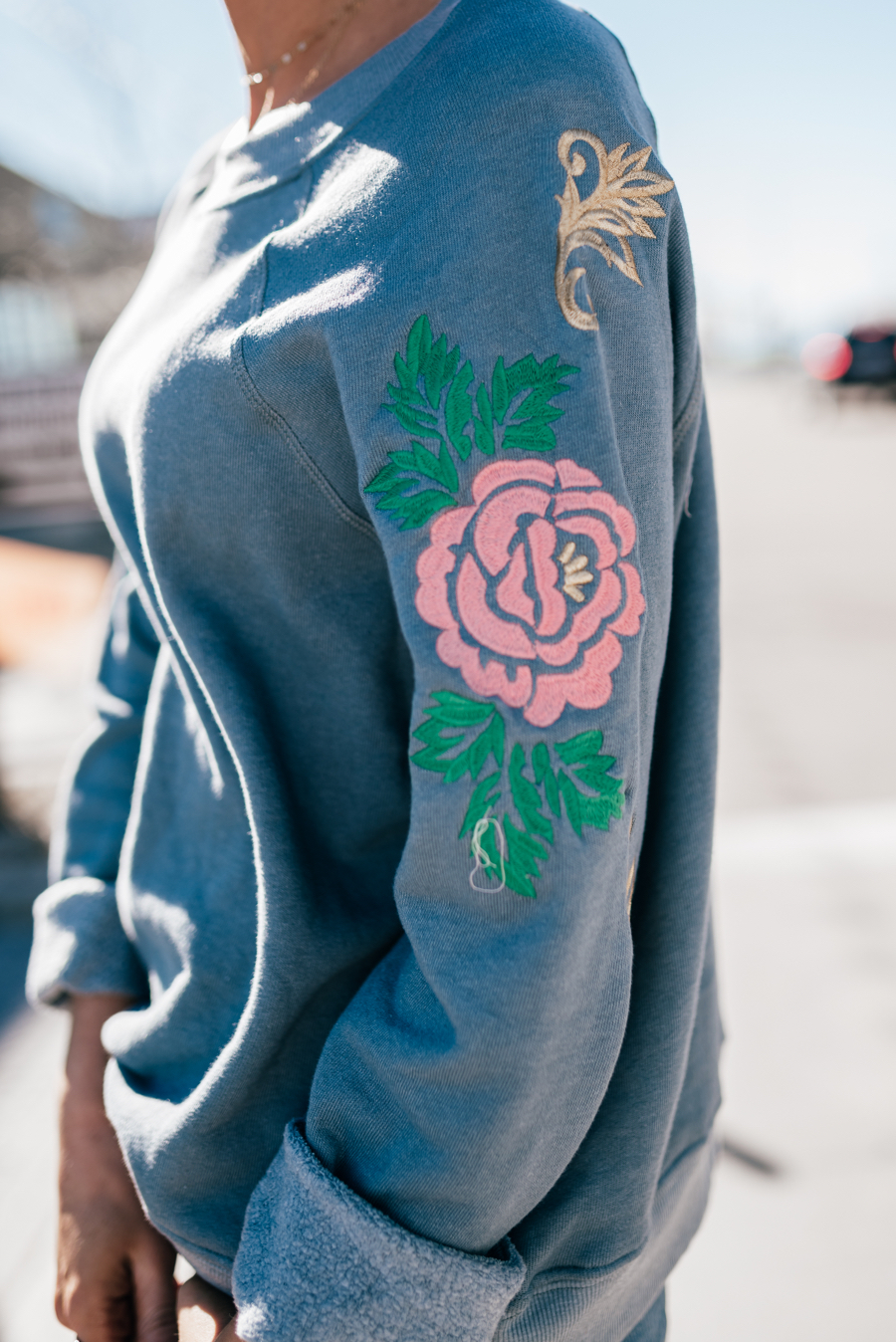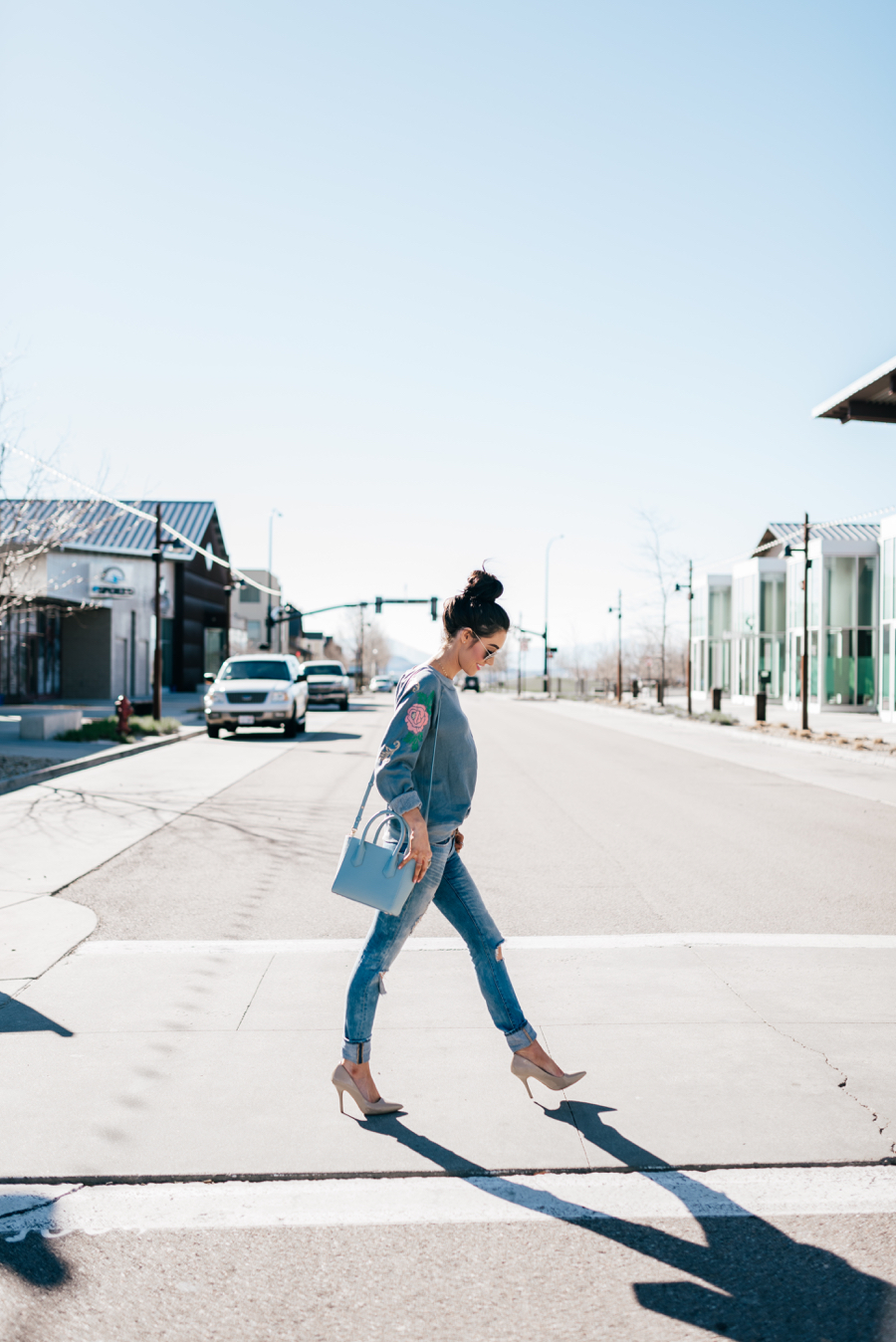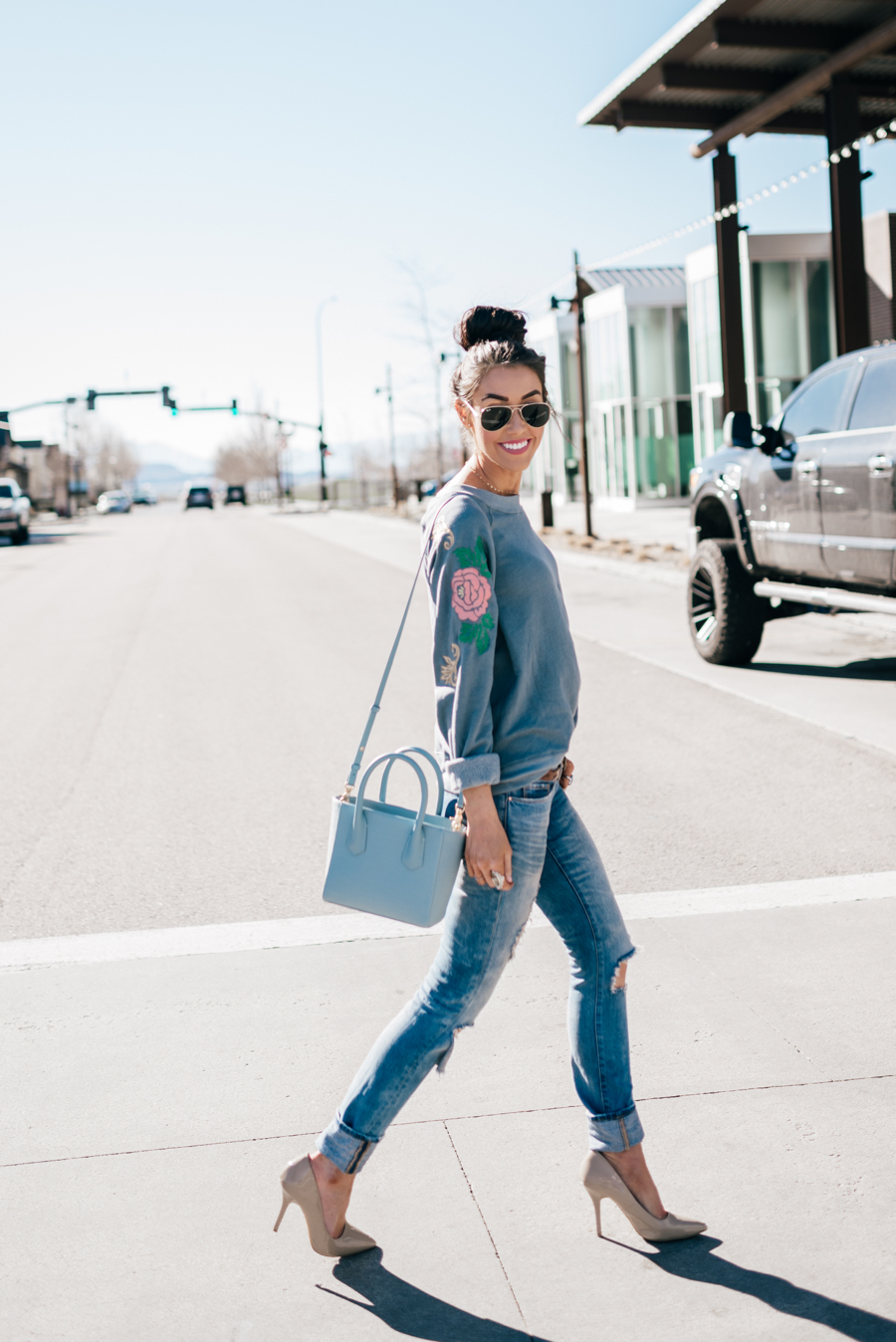 SWEATSHIRT  |  JEANS  |  HEELS  |  LIPS  |  PURSE  |  SUNGLASSES


---
Can we please talk about this embroidery trend? Ok, so when I first saw the jeans I was thinking to myself, "ummm I don't think I like those.." Now, I will admit I have warmed up to it but when I saw this sweatshirt it was a MUST!
You guys know I love Wildfox! It has been my favorite for 5+ years now. If you see me wearing sweatshirts with a saying on it or just a plain baggy sweat chances are that is Wildfox. I know the price can be a little high but I'm tell you guys it's worth it and will last forever. Not only do they last forever the continue to get softer and softer over time, dreamy! My husband loves every time I wear them and how cuddly they are, winning!
I love this simple look because 1. I'm comfortable 2. It still looks put together. These jeans are my favorite I've been wearing them for years and finally found them in my closet again, whoops! But I have them in 2 sizes. This is my small size – more fitted for a look like this. I have a larger size that I love to pair with sneakers and a white tee!
TIP
People often ask why I pair pumps with a sweatshirt.. I like the look of it! I like how it dresses such a casual look up! You can do this with so many outfits! I will do this with a simple black shirt and pair of jeans topped with a fun clutch, yes and cute! Also this is my tip you don't have to wear the heels all day friends! Sometimes I will just pop them on for a lunch date with my girlfriends or for date night with my man. I will wear a different pair a shoes for running to Target or the grocery store.
I hope you guys are having a good week! Things have been so crazy over here but I'm counting my blessings and grateful for all your love and support! XO