Fall Family Favorites
I'm so excited to be sharing all our Fall Favorites with you guys and be taking over the LTK.Family instgram today! We took over last year but now we will be sharing all things fall and I hope you guys can find a couple cute things for you and your kids! I will be sharing activities, favorite fashion finds, traditions, family recipes and so much more! So stay tuned because it's about to be a ton of fun!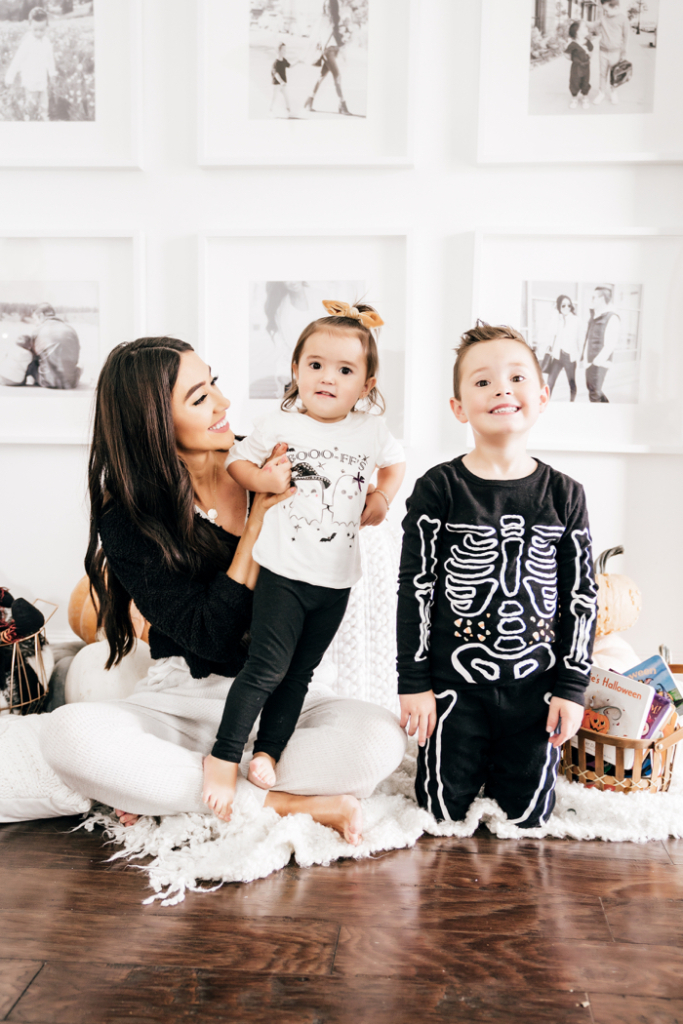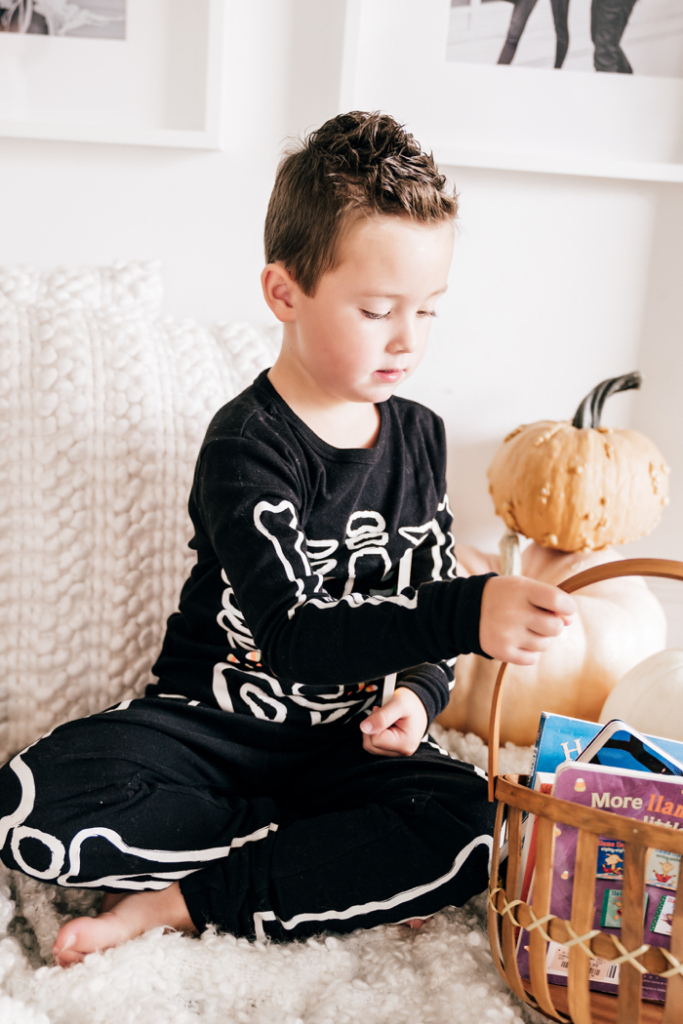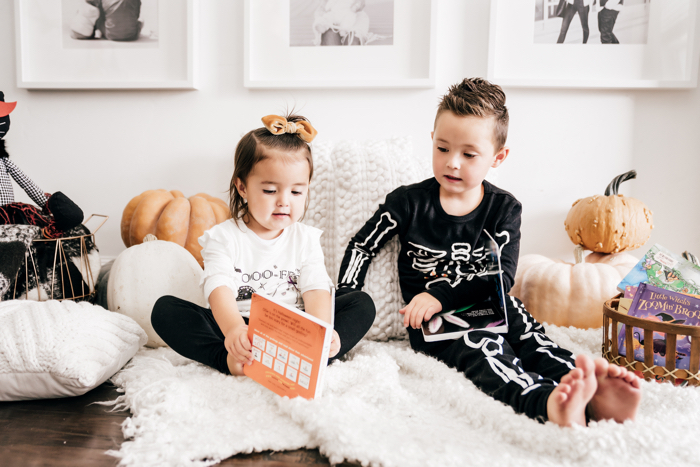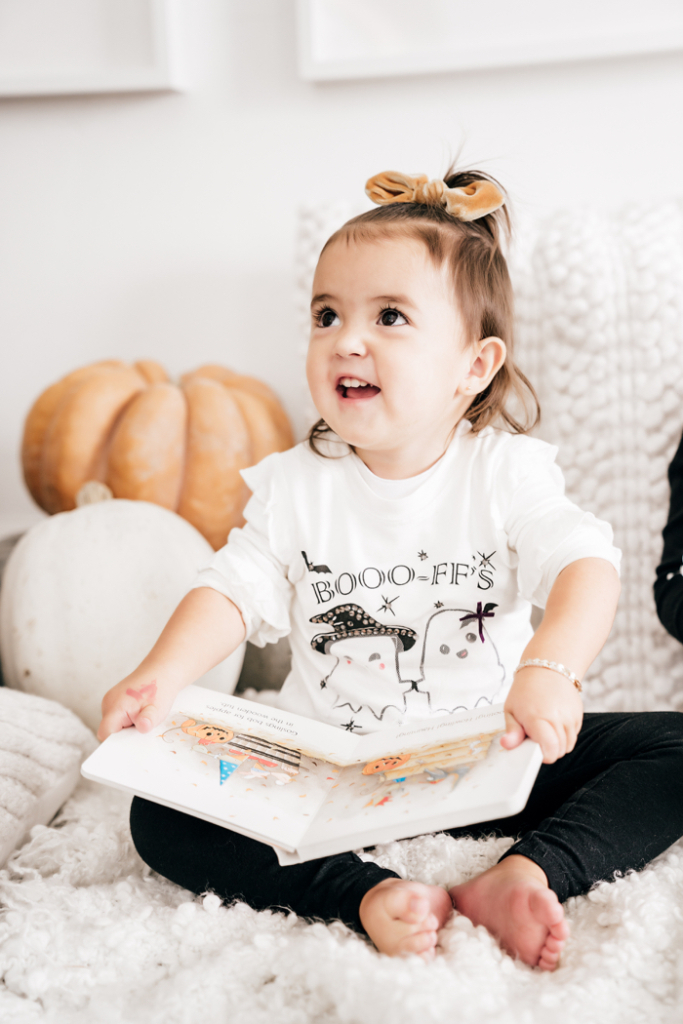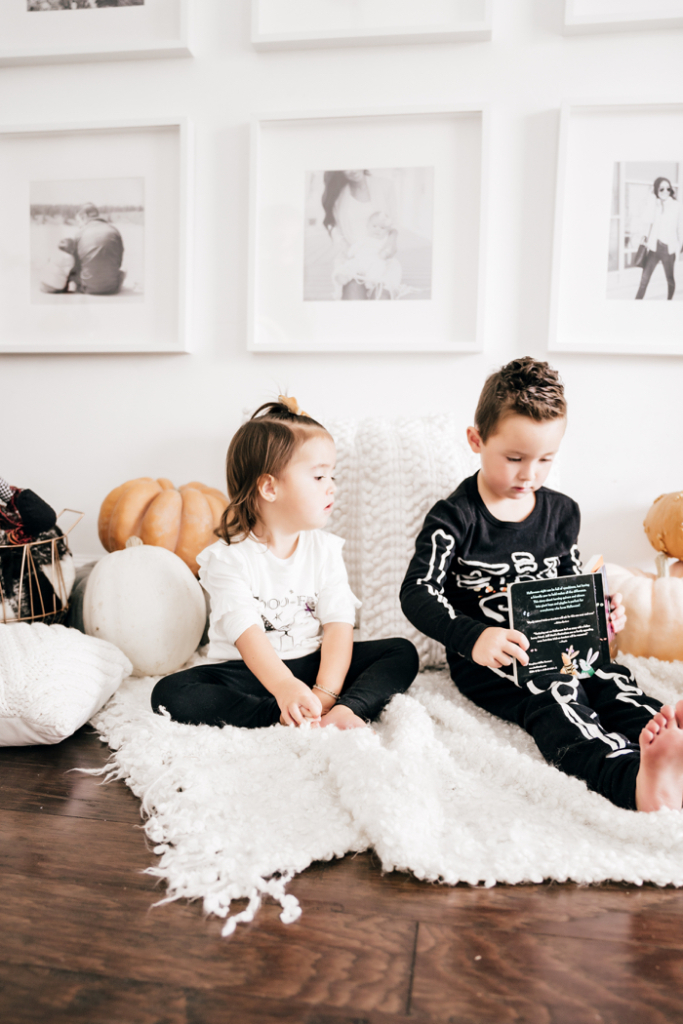 PJ'S
BOOKS
1.
We love to cuddle around out house and my kids love to read their books together! I have a basket that I keep by our fireplace and fill with holiday books for the given holiday! Right now it is filled with Fall/Halloween books and the kids absolutely love it. It's something then feel like is their own and they are constantly digging in and giggling away! The trick it changing out the books. So when it is Halloween I put Halloween books in, Thanksgiving I do Thanksgiving Books, for Christmas I put Christmas Books in. You guys get the idea. Once the holiday is over I pack them up with the decorations and don't bring them out until the next year again. This makes the books more of a novelty and the kids don't get sick of them. I have linked some of their favorites below also with the basket I use!
Also, we are big fans of Halloween PJ's over here! There are few things more scrumptious than cuddling a baby out of the fresh bath in holiday jimmies! That screams childhood to me! So I have linked some of our favorites but grab them while you can because sizes sell out so quickly! PS I would always size up in jammies!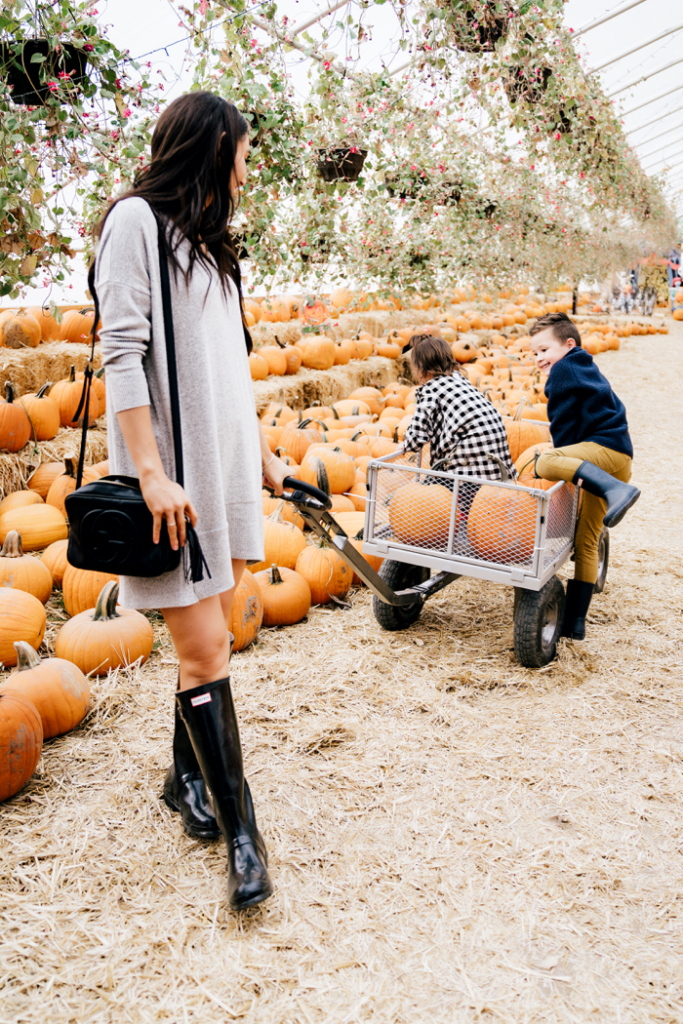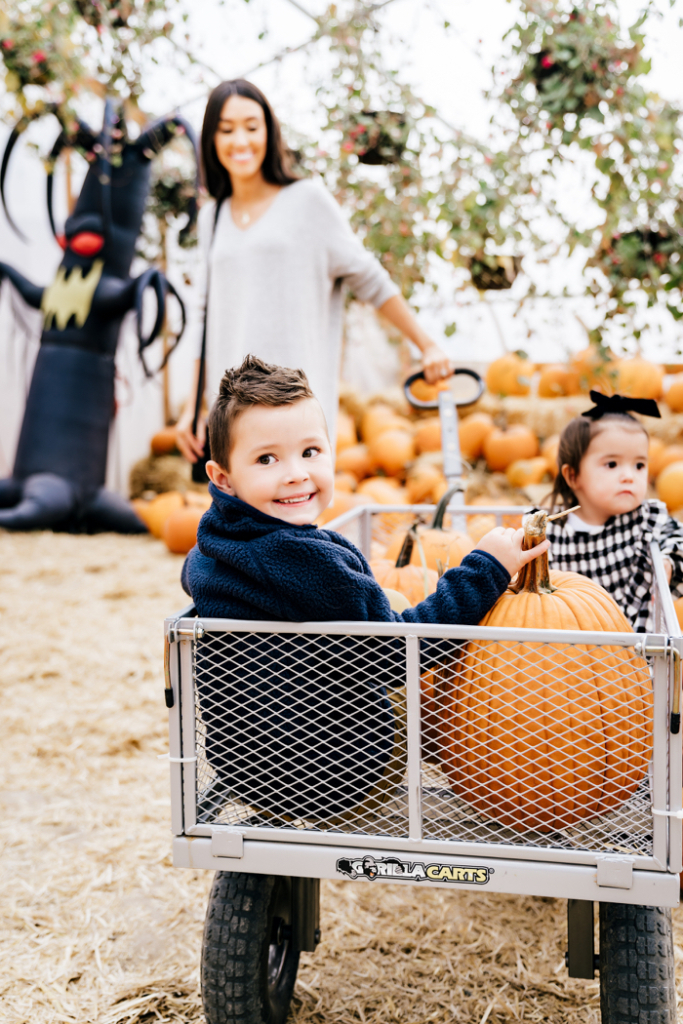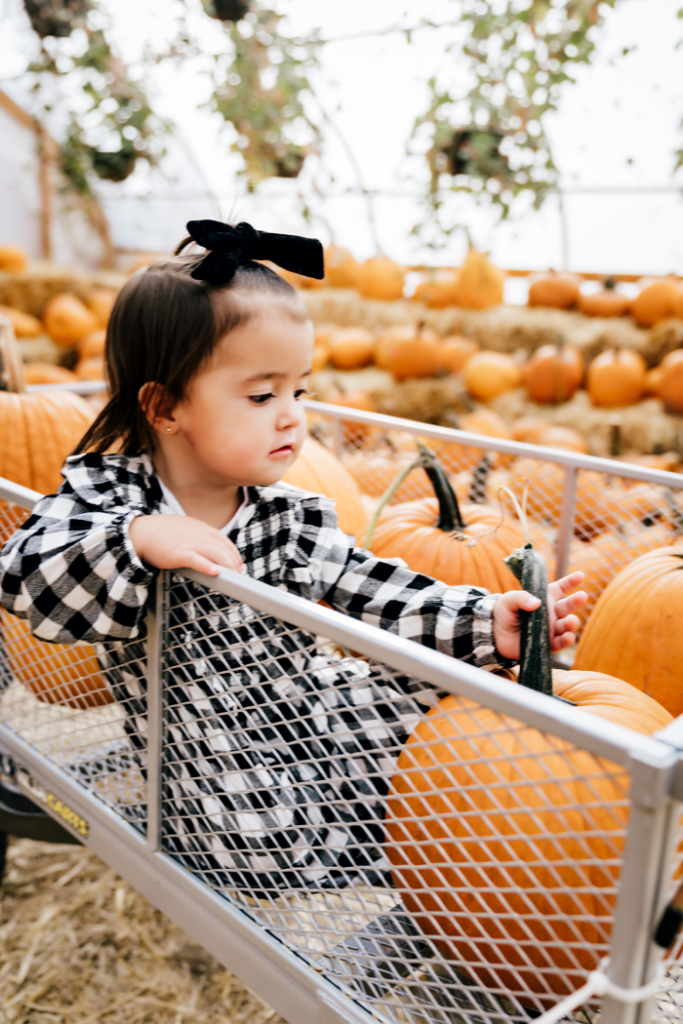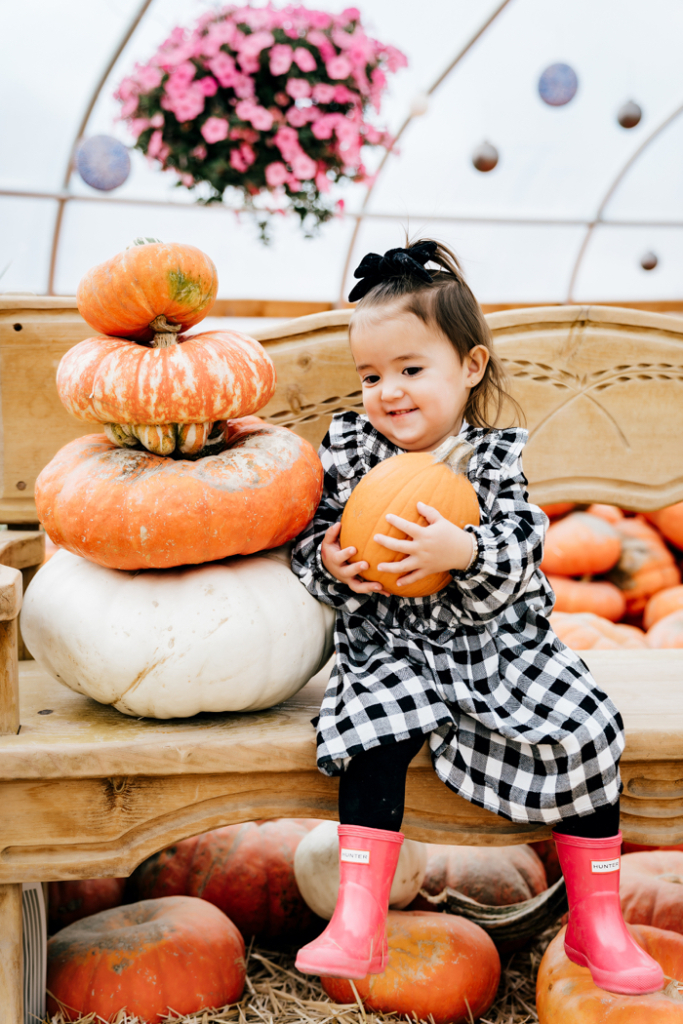 2.
I'm almost embarrassed to admit how many pumpkin patches we have already been to this year. BUT i'm not so probably 5+ and it's only the start of October. But what can I say we love it! We let the kids pick out a couple pumpkins, some smaller ones to put in their room, and larger ones to decorate the porch. We end up with tons of pumpkins and always host a Pumpkin Party with friends + family. At the party we put together a Haunted House – like a Gingerbread House. They have these at Trader Joe's but I did just see a great one at Costco the other day. Note to self, hot glue it together to avoid house destruction. We also decorate sugar cookies. I make the cookies ahead of time and just leave out icing, sprinkles, and googley eyes. The kids + adults love it. I have linked my sugar cookie recipe here so easy!
Pumpkin Activities
The kids paint their pumpkins and love it. I always set up a little painting station for the kids. Here they can clean their pumpkins with wipes and paint their little hearts out. List of things to get: Paint, Paint Brushes, Paint Sponges, Wipes, Table Clothe to paint on, and stickers. This is a great way to let the kids do whatever they please with their pumpkins and they last a little longer.

Carving Pumpkins of course. This is so fun and oh so messy. So I never care how cold it is but I set this station up outside and call it a day. We also toasted out pumpkin seeds to ways. 1. With sea salt and truffle salt 2. With brown sugar and a touch of cinnamon. We toast them for about 20 mins of 400 tossing them inbetween.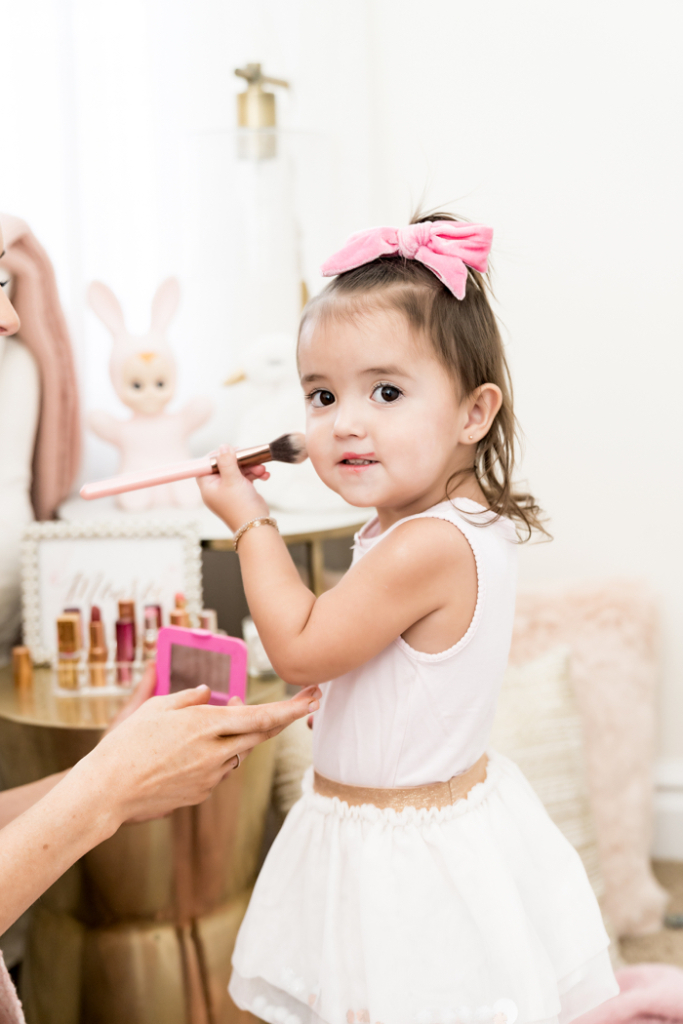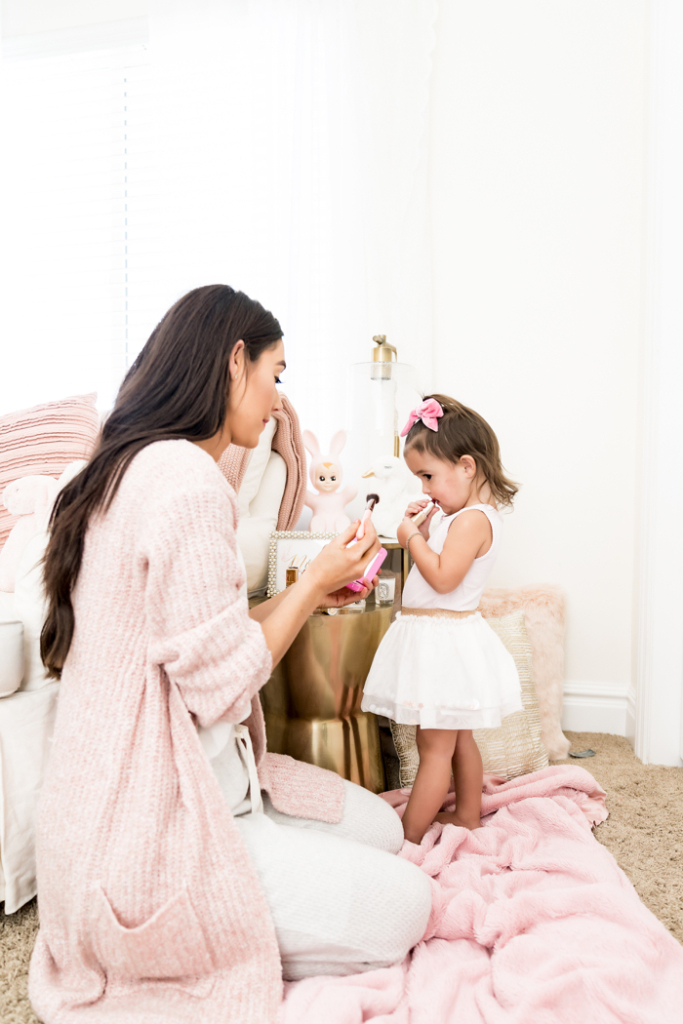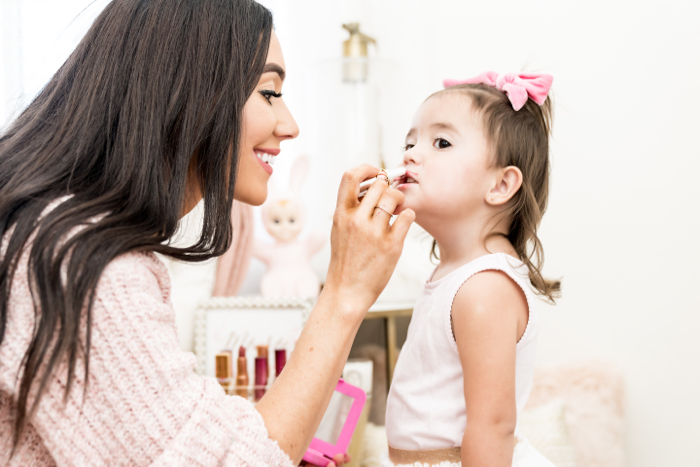 3.
Monroe Grace just loves all things girly. It's impossible to keep her sticky little fingers off of makeup, perfume, and tutus! Every single day she wakes up, Trevor gets her out of bed, and begs him to change her right out of her PJ's into "ballet girl" which means a tutu. Of course he does it because she has him wrapped around her tiny fingers. When it comes to her favorite things to do we play makeup nonstop! She loves to do my makeup and play dress up! I have linked some of her favorites and things I think are so great for pretend play and her age!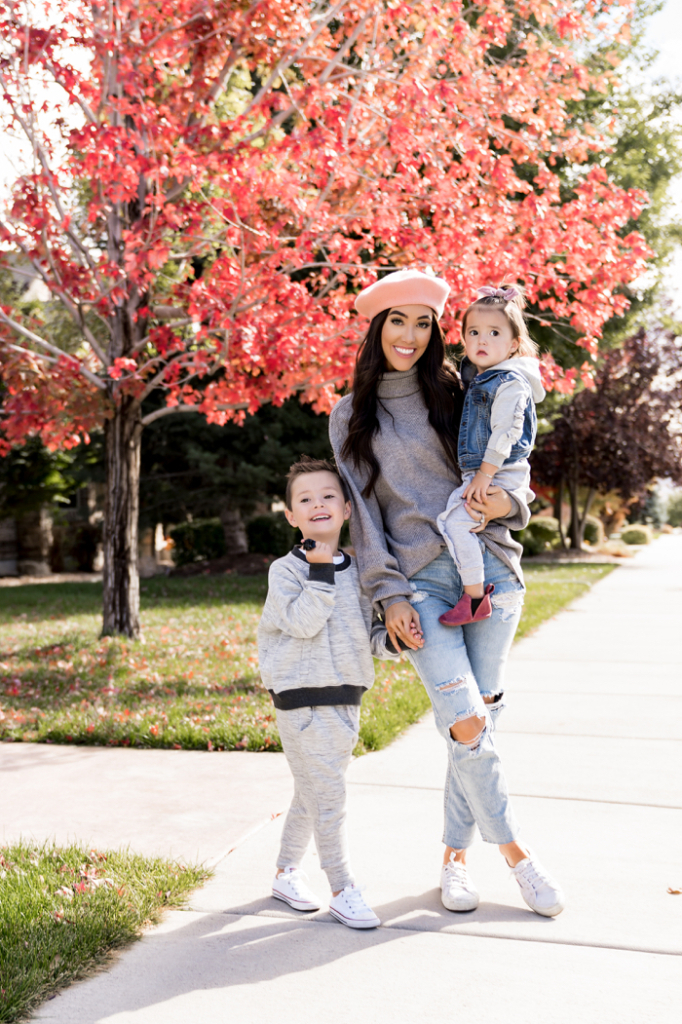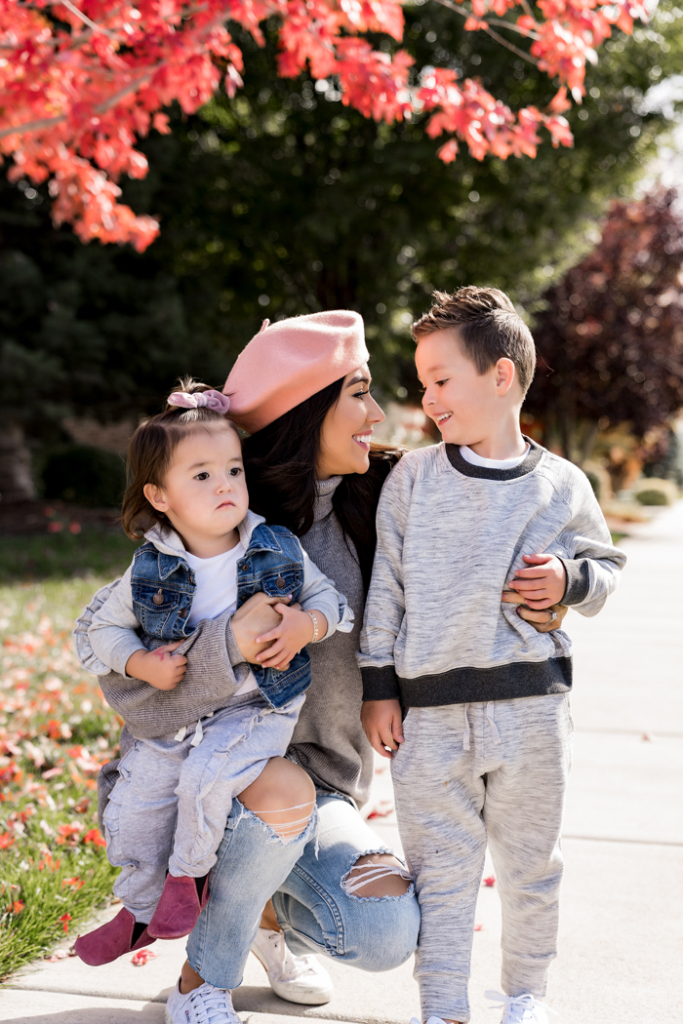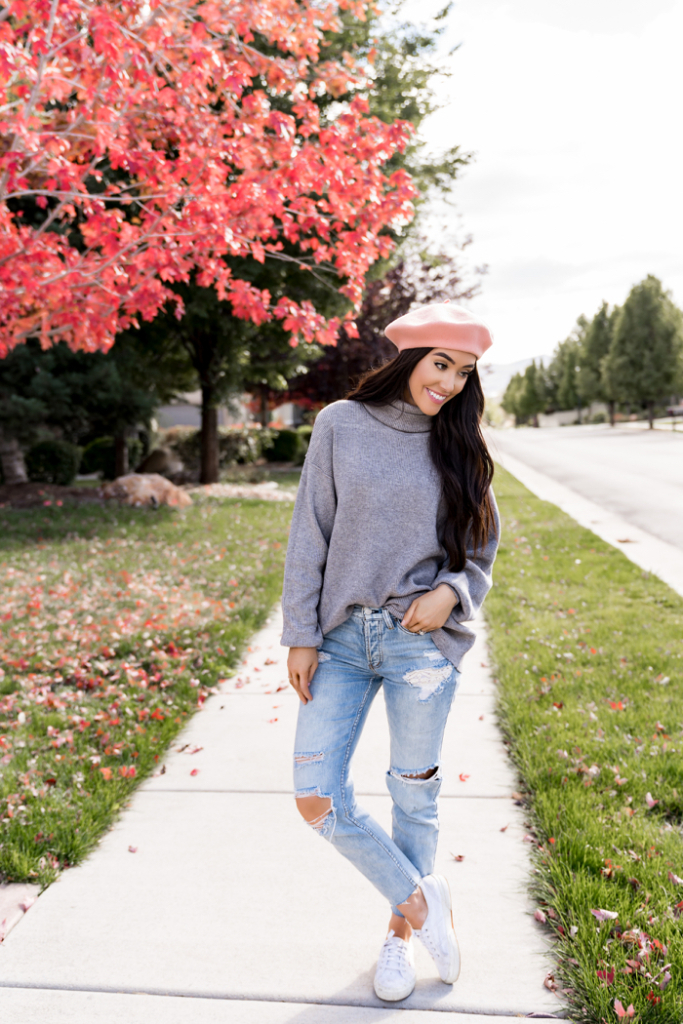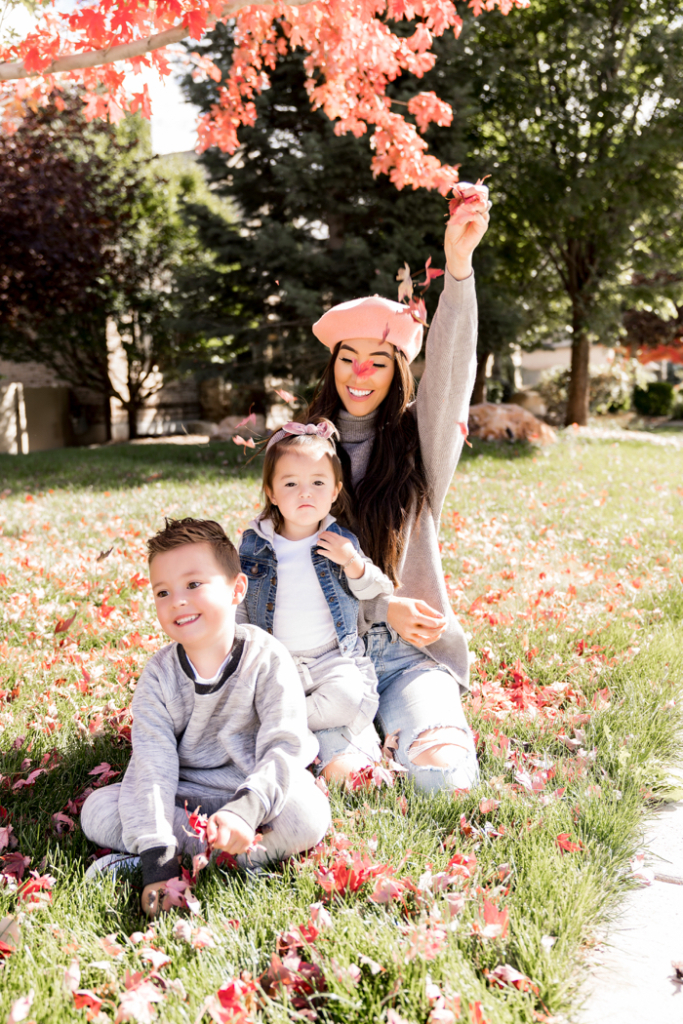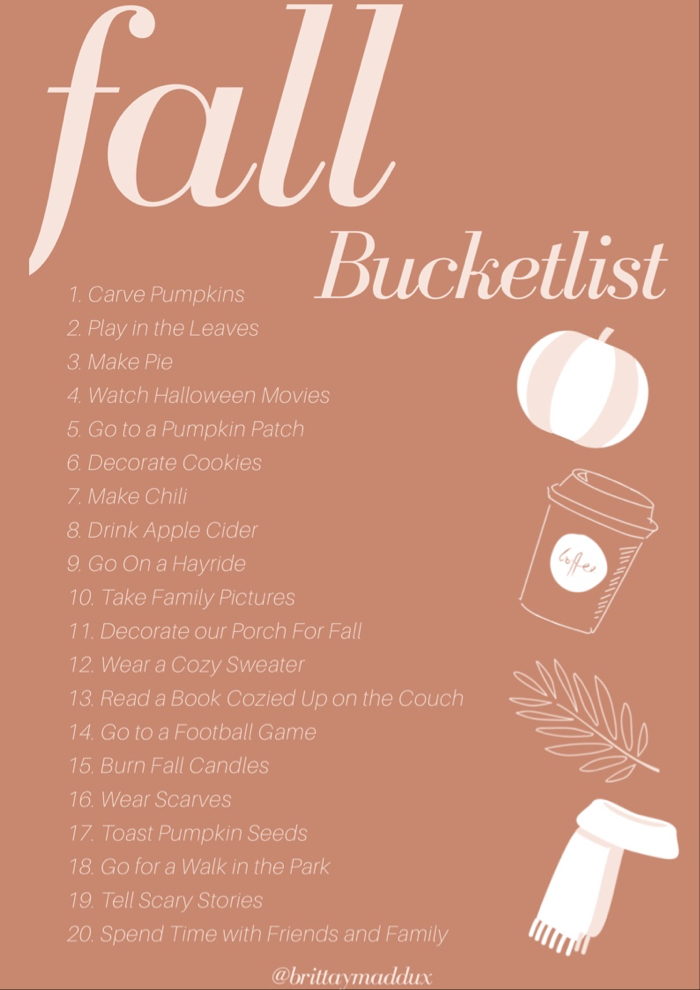 4.
Traditions run real deep in our house and a Fall Bucket List is something we work on the minute crisp air hits. I have put together our Fall Bucket List in hopes to give you guys some ideas for your families! One of my top picks from the List is making our Family Chili! Guys it is SO easy and everyone loves it, even my babies! The thing I love most about this chili is that it's simple so everyone can add whatever topping they please. We also do it in bread bowls! This is a tradition my mom has done since we were little and nothing have changed. Below I'm list the recipe and the toppings we choose.
Family Chili:
1 lb Ground Beef
1 lb Hot sausage ( you can use mild if you are worried about your kids)
1 Large Can Diced Tomatoes
2 Can Chili Beans
1 Can Kidney Beans
1 Can Black Beans
1 Small onion
1 Packet of Chili Seasoning
Salt + Pepper to taste
Bread Bowls
Toppings:
Sharp Chedar Cheese
Chives
Sour Cream
Mini Oyster Crackers
Brown both the meats together. Dice up the onion and add it and brown it for about 3 minutes. Add the rest of the cans of beans, seasoning, and let simmer for about 1 hr. Stirring occasionally. That's it! So easy and everyone loves it! Top it as you wish and stuff yourself!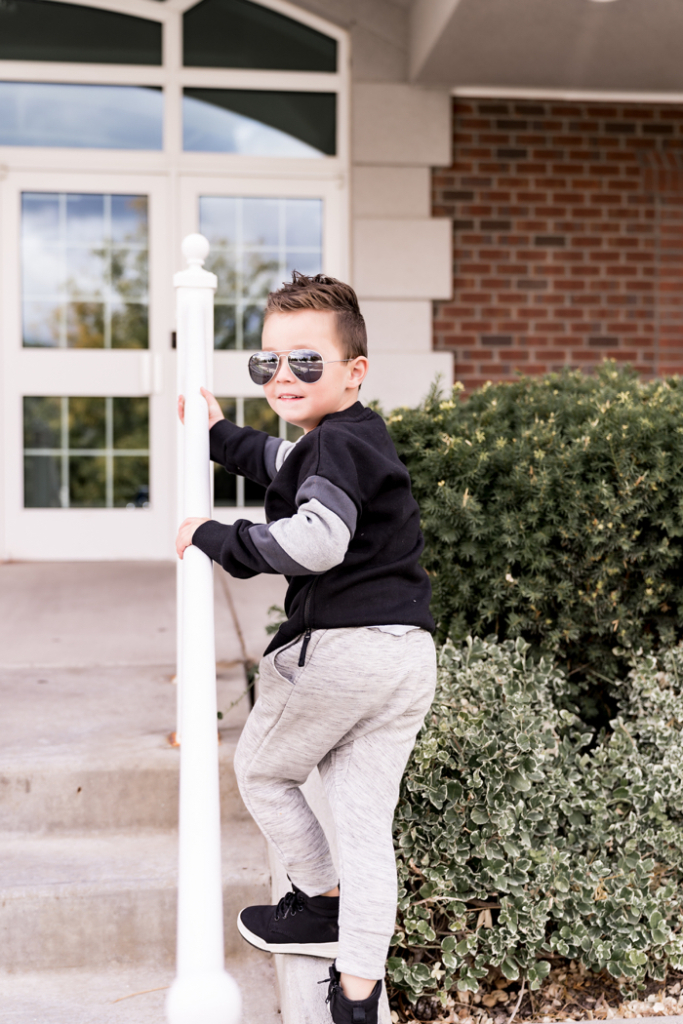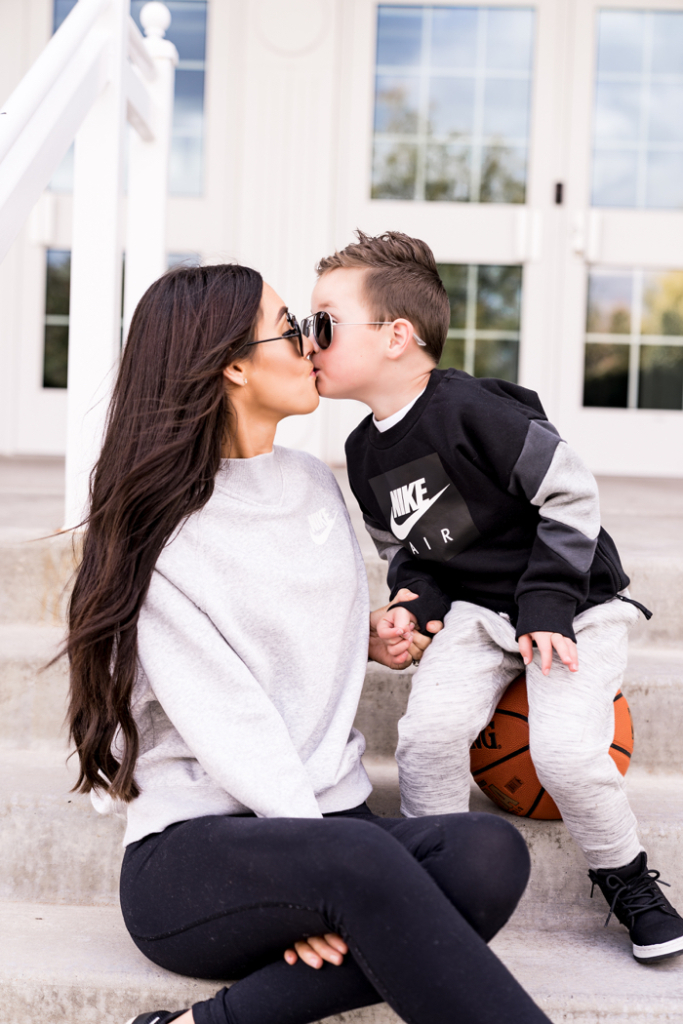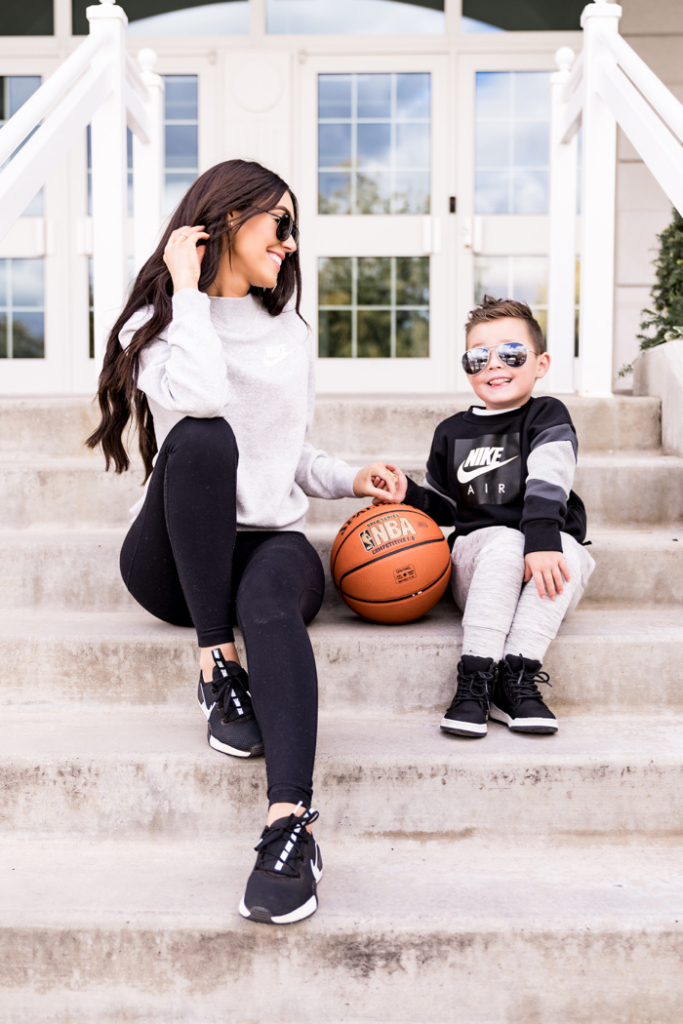 5.
Mason loves to get outside any chance he can get and the cold air doesn't stop him. He loves basketball and baseball so we do that a lot. I think it's so important to get the kids outside and we have such better days when we do! In Utah it starts to get really cold in November so we take full advantage of getting outside before we can't anymore. We also love to do S'Mores outside on our patio and enjoy cuddling around the fire. It's the perfect season for it along with some yummy Wassail. I have listed the Wassail Recipe below along with my favorite mugs I use for it.
Wassail:
2 Quarts Apple Cider
1 Can of Frozen Orange Juice Concentrate
3/4 Cups Pineapple Juice
1 Tablespoon Brown Sugar
2 Cinnamon Sticks
1 Fresh Squeezed Lemon
Dash Ground Cinnamon
Dash Ground Cloves
Let everything simmer on the stove for about 30 mins then serve. You can serve it plain or with carmel sauce (this one is the best) and whip cream on top! So easy and so yummy!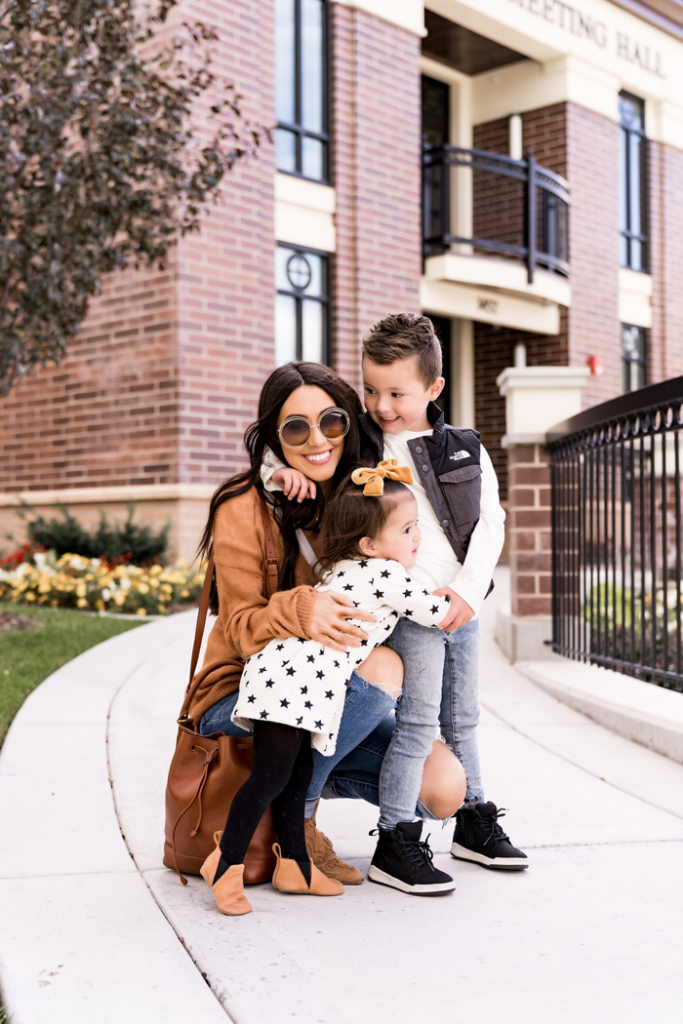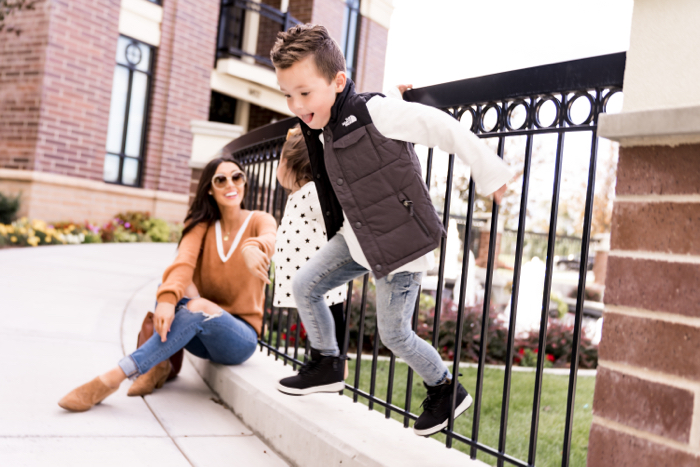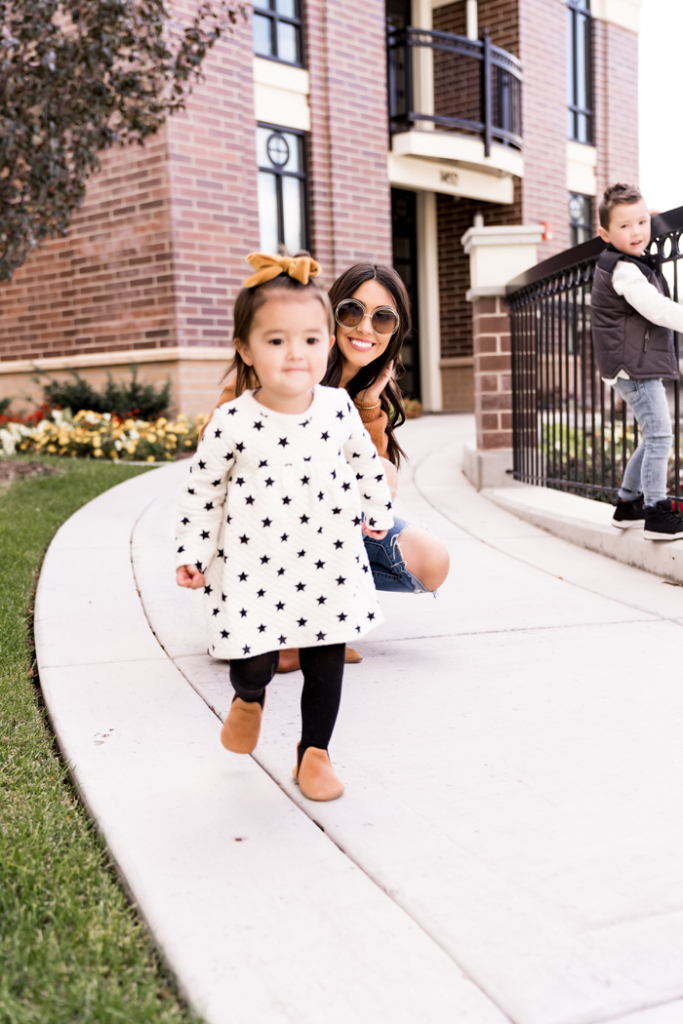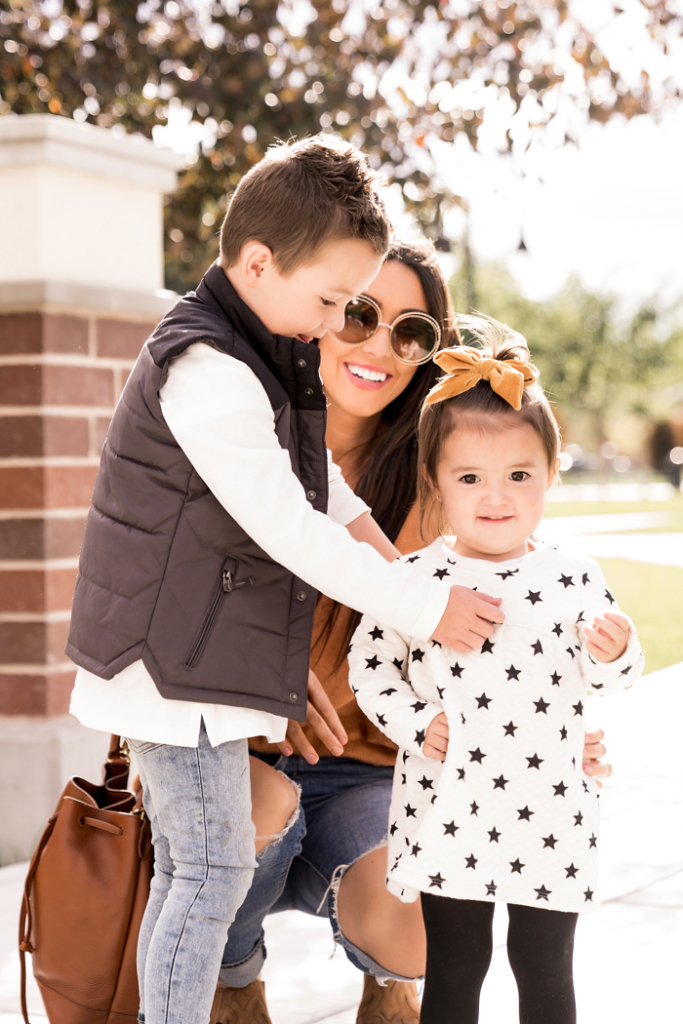 6.
When is comes to Fall Fashion I probably buy the most in this season. I love cozy sweaters, boots, hats, you name it and we love it. The kids are huge fans of puffy coats and rain boots. I love the Hunter boots for the kids because they are so easy to get on and off on their own, the colors are too die for, and they are so durable. I have link some of my personal favorites for fall and some great staple items for the kids! I've done many post on our fall faves lately right here, and here.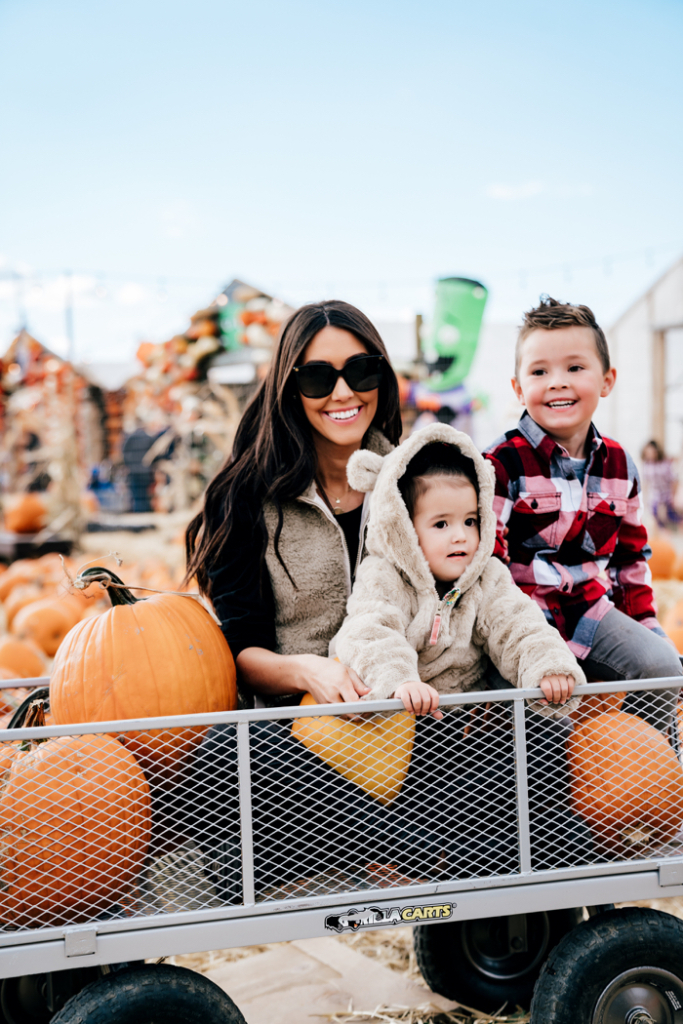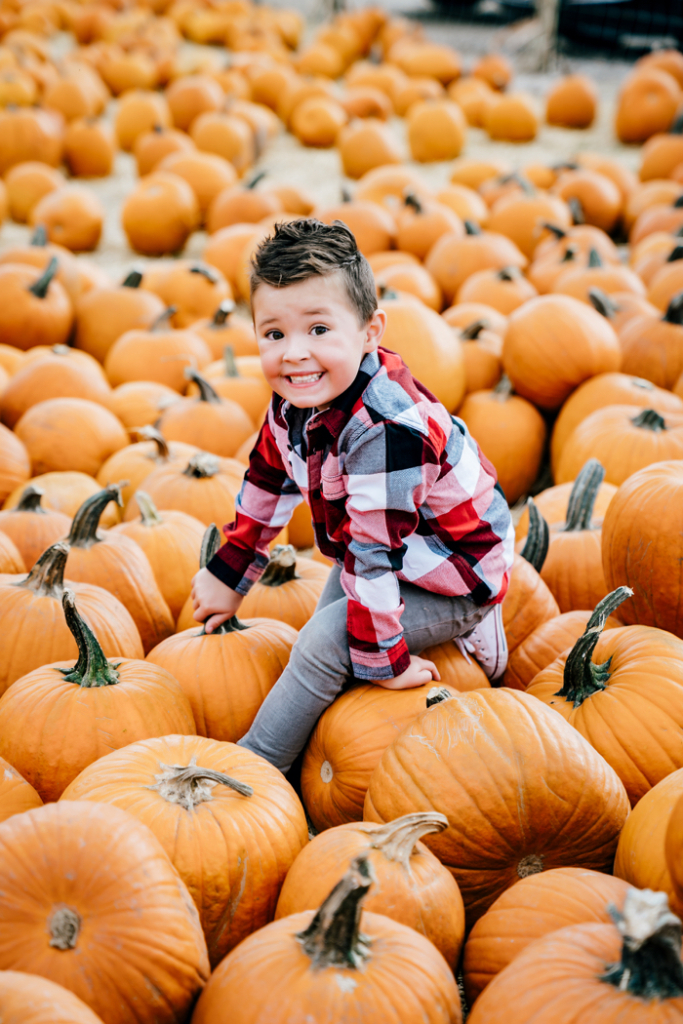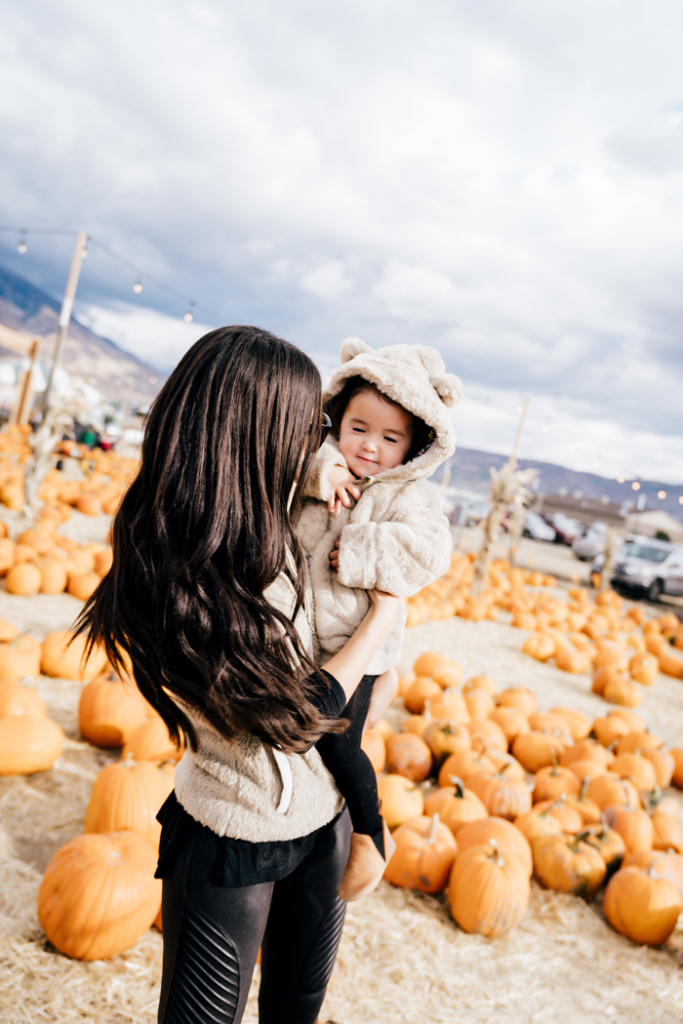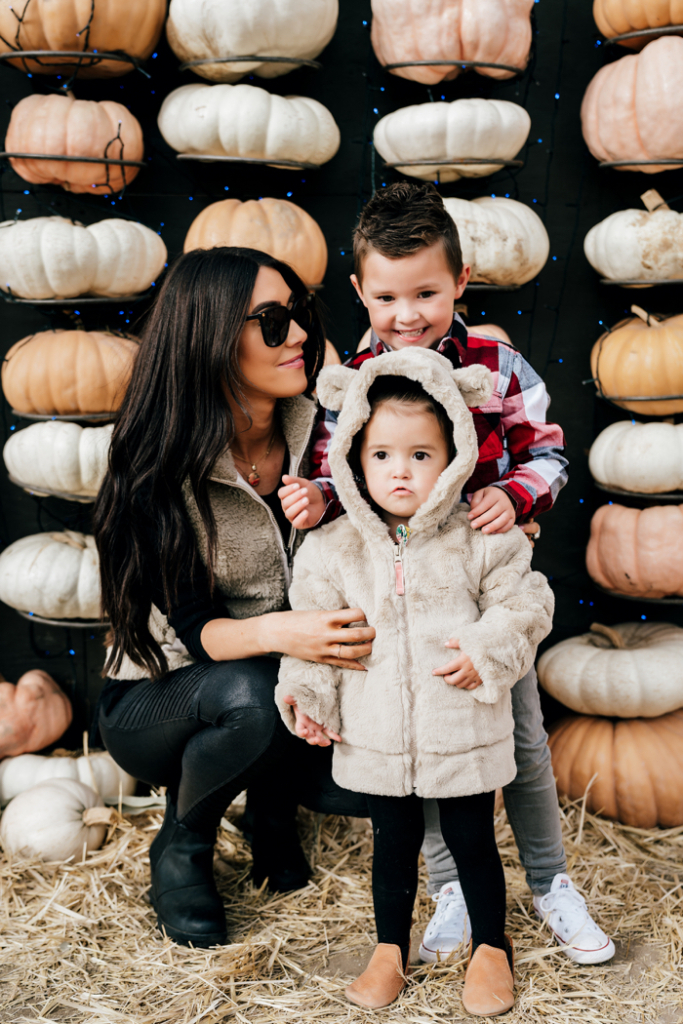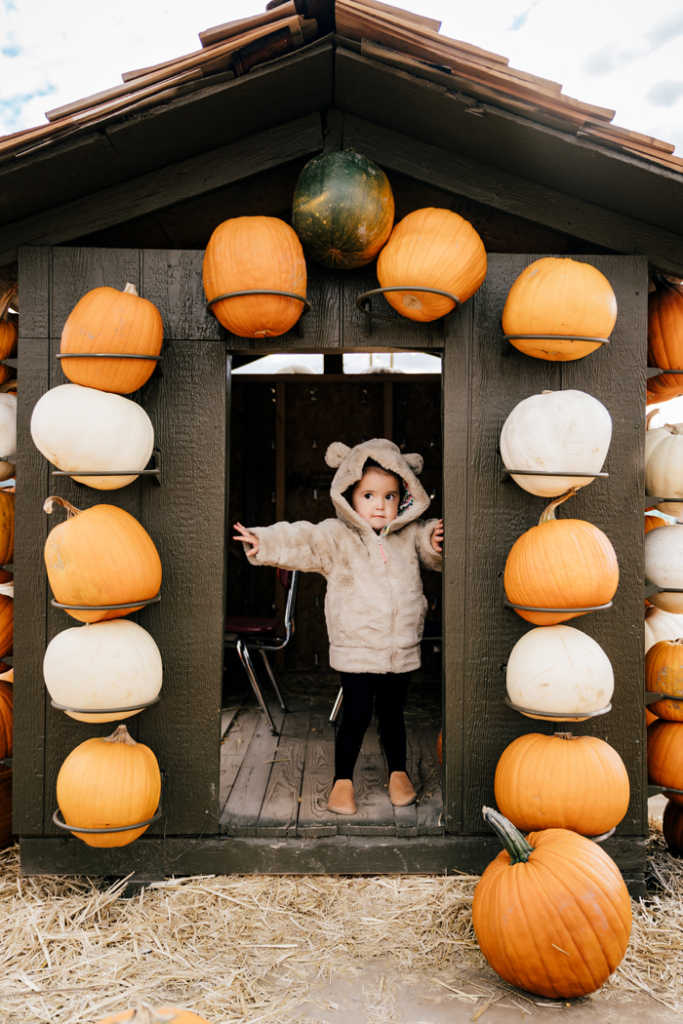 7.
Another day, another pumpkin patch. All in all the kids love the holidays, they love being involved and I truly feel it's so important as parents for them to see us involved and enjoying the magic as well! Holidays with kids make them even more magical! We like to keep the traditions alive so I'm going to leave you guys with one more tradition. We like to "boo" people in our neighborhood. What's Boo you ask? Well it's when you gather together some Halloween treats like cookies or a little gift basket or anything and drop it off at your neighbors door step with a sign saying you have been Boo'ed then you give them a paper to do the same to another neighbor and the kids love it! It's so fun and so great of the neighborhood. I did a post on it a couple years ago so you can find the print out there along with a little more information.
I hope you guys have enjoyed a little peek into our fall as much as we have enjoyed sharing it with you! As always let me know if you have any questions. Thank you so much for all your love and support! It's so sweet and it's such a big motivation! I would love to hear some of your fall traditions! Let me know XO