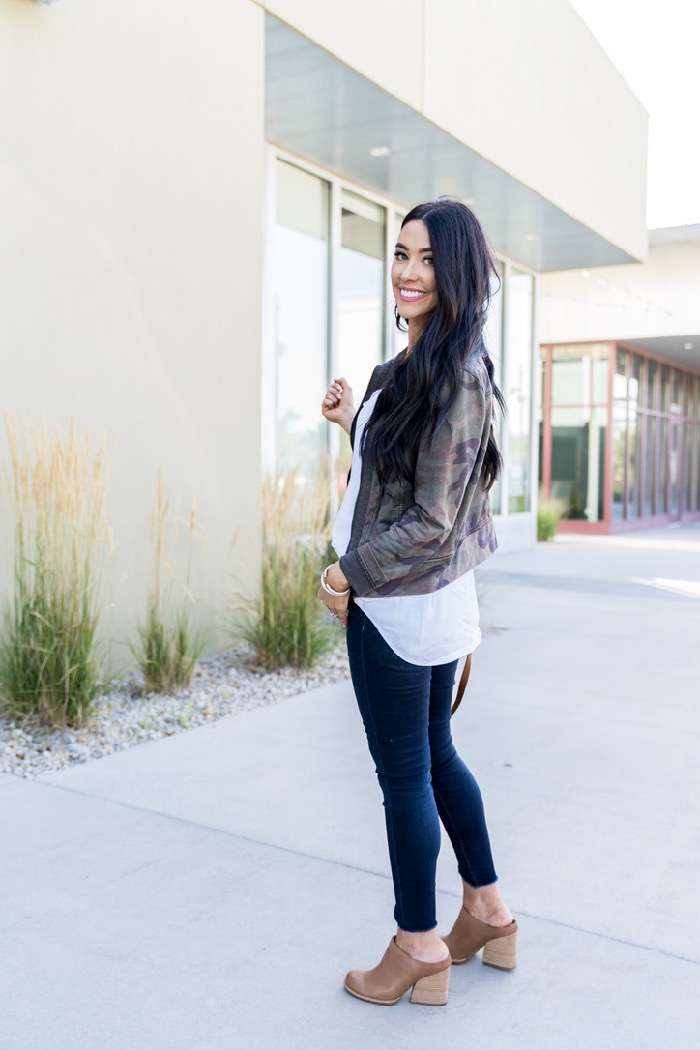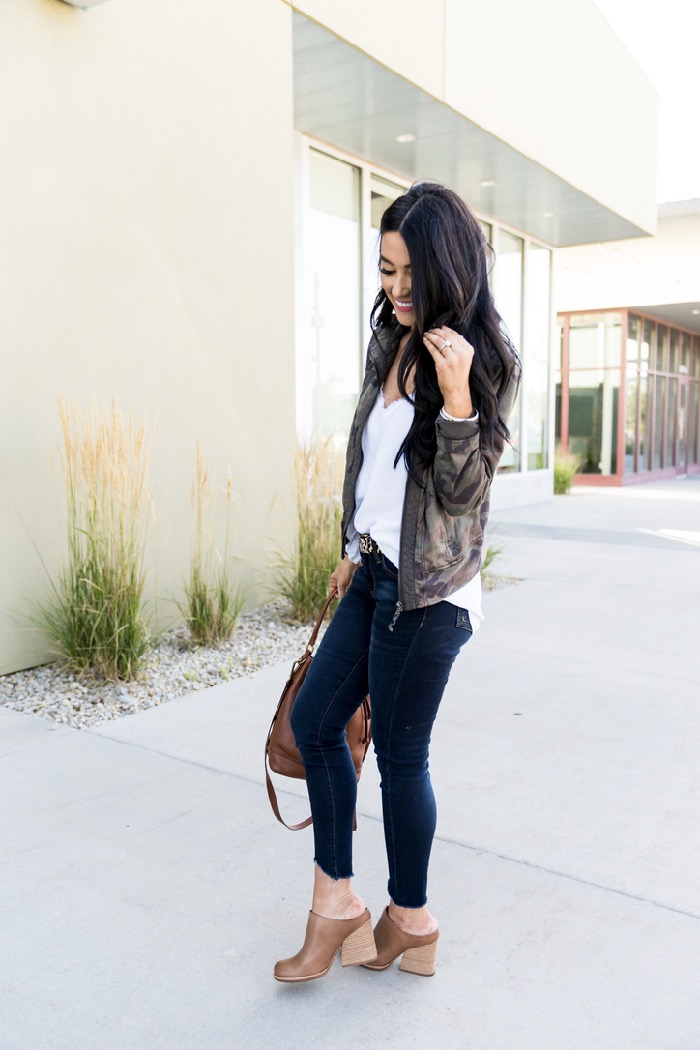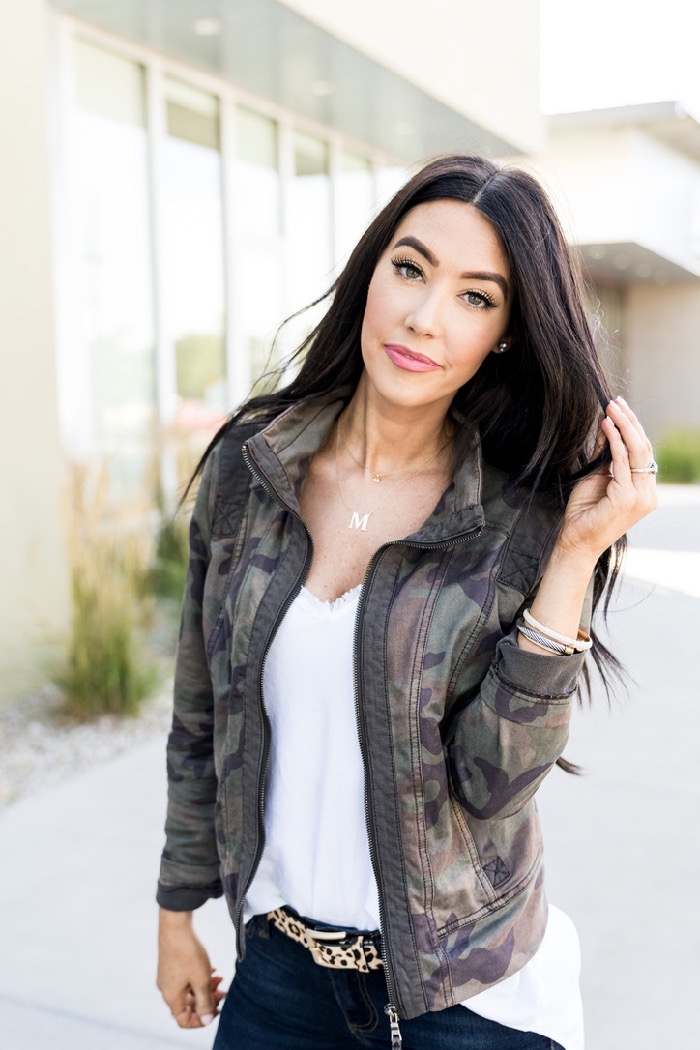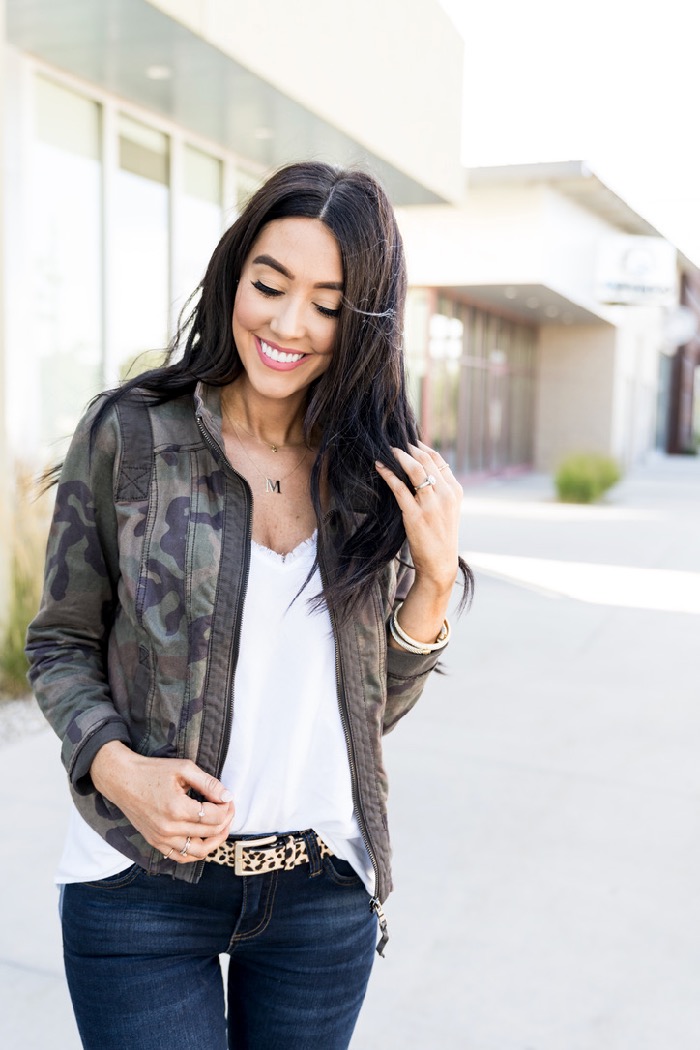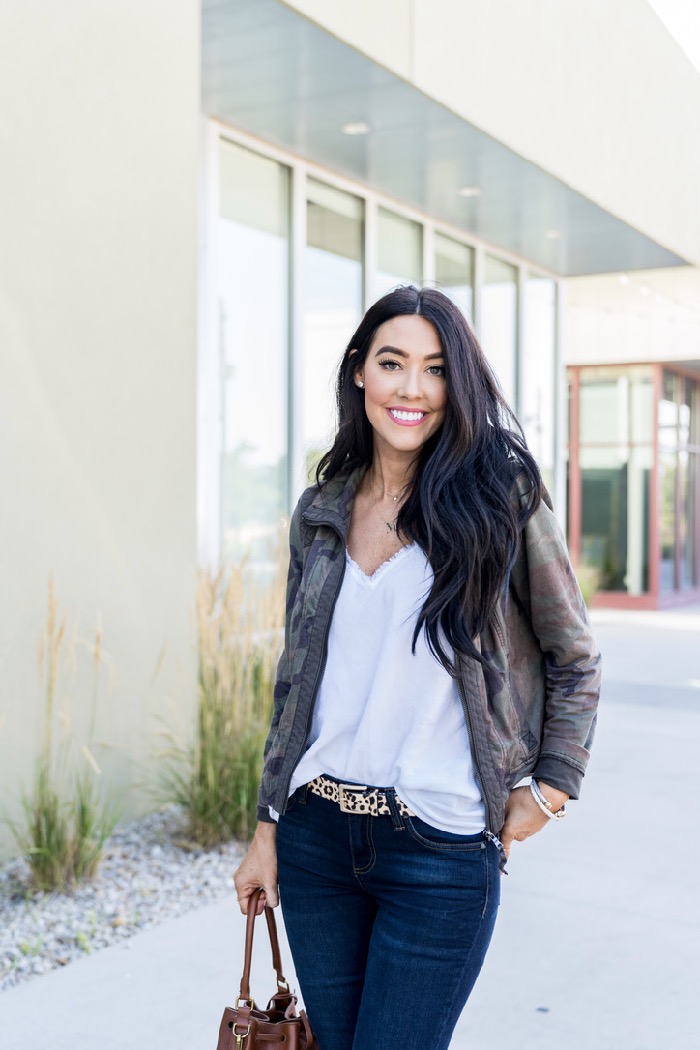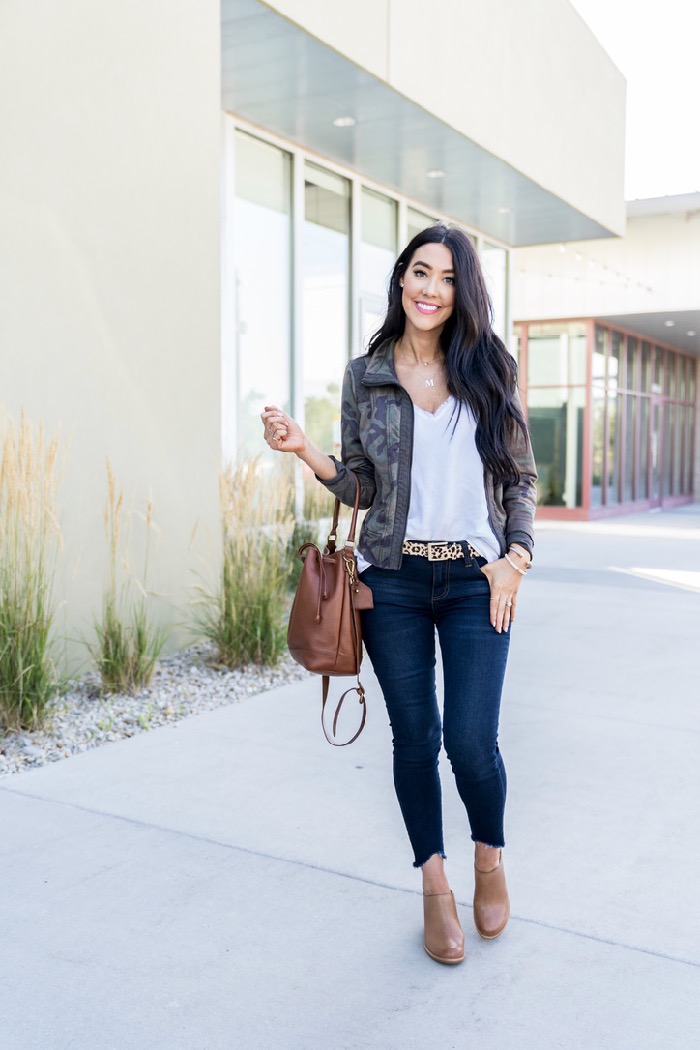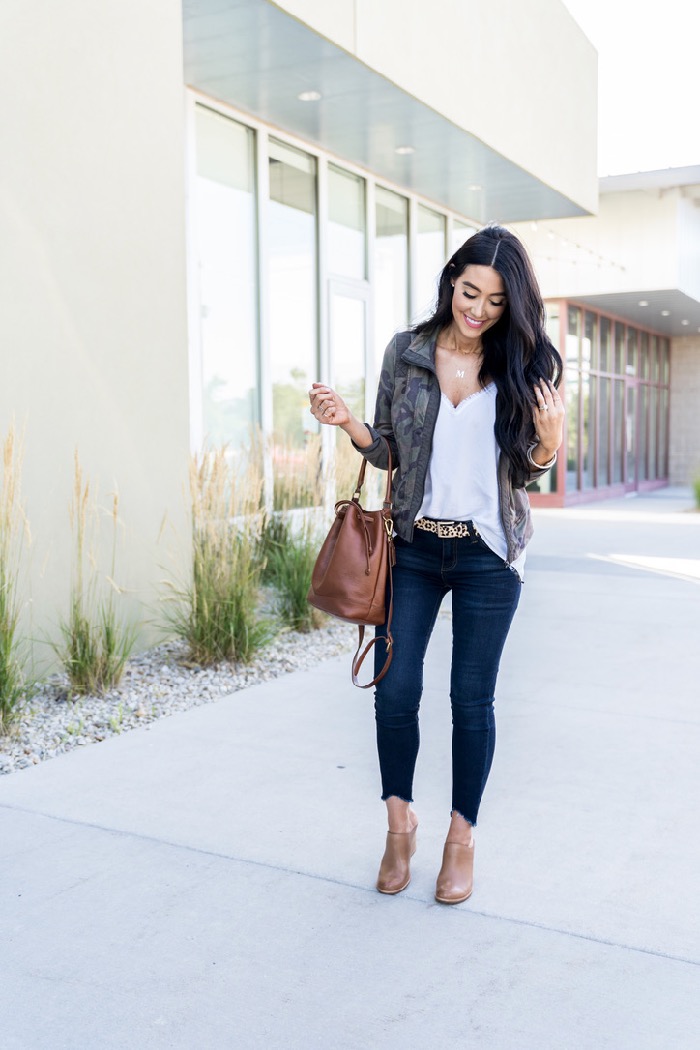 2019 Fall Trend: Camo
GUYS! Camo is B A C K! I am so so excited about this trend coming back into styles because it's one of my favorites. There are so many ways to incorporate camo into your outfit — like this adorable jacket! This is a great piece to throw over a top to complete the outfit or wear it with a cute dress to add some layering. Camo is slowly taking over my whole closet. The best part about camo is that it's muted enough to not be super obnoxious but it also stands out and makes a statement.
How To Wear Camo
Camo can be worn in so many different ways which is why it's such a popular trend. I'll share with you my favorite ways to wear camo and why these styles stay in my closet for a very long time!
1. Keep it casual with a t-shirt- Camo t-shirts are quickly taking over our Instagram feeds. They are so cute paired with your favorite pair of jeans and a thin belt. I love to pair my camo t-shirts with a leopard belt to really add a fun addition to my outfit. Here are a few camo t-shirts I'm in love with!

2. Add a statement piece with a jacket- Here is one of the camo jackets that is my go-to. It's super lightweight and can be worn with pretty much everything. How cute would this be with all black and some Raybans HEYYYYY! Also adding a camo jacket over a t-shirt dress would be SO adorable too!

I'll link all of my outfit details below! I would describe my styles as simple and neutral. I've just recently started to incorporate patterns, textures, and more color to my wardrobe and I'm loving it. I feel like I'm starting to find a new love for fashion and it excites me. Have an AWESOME Monday!! I'll leave you with this great quote I found on Pinterest! And if you're NOT following me on Pinterest, you totally need to. CLICK HERE! I have some freaking good posts! K, BYE!