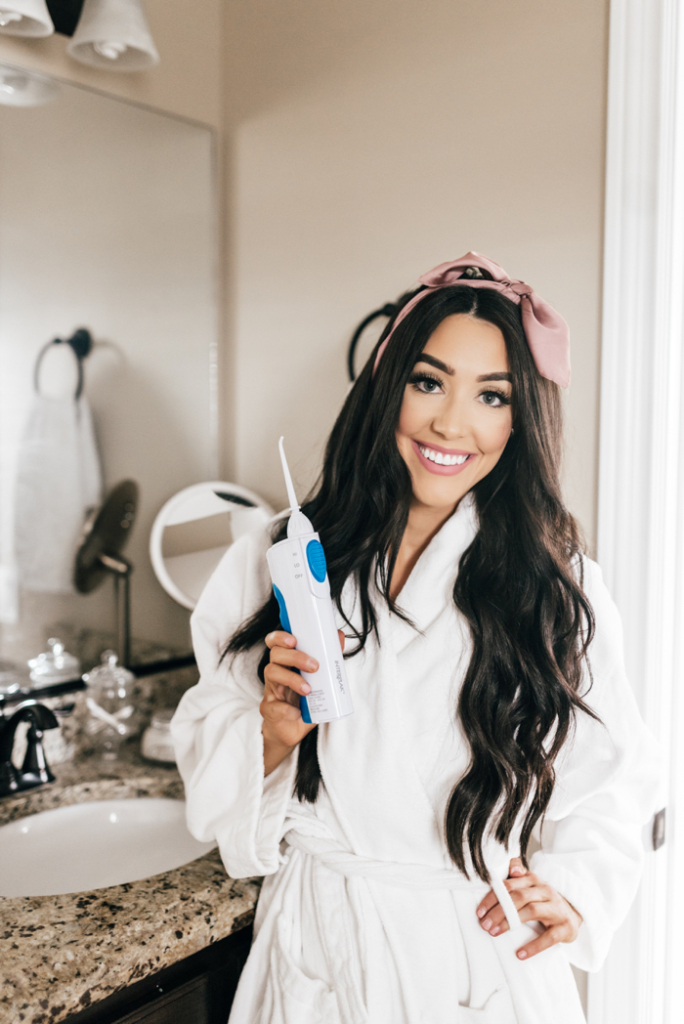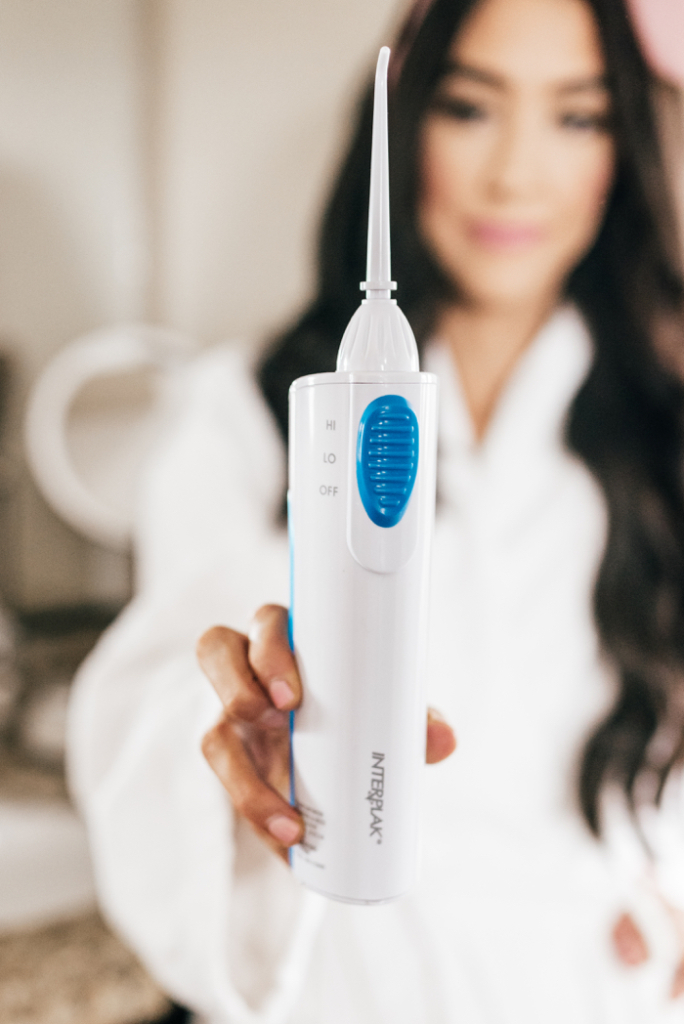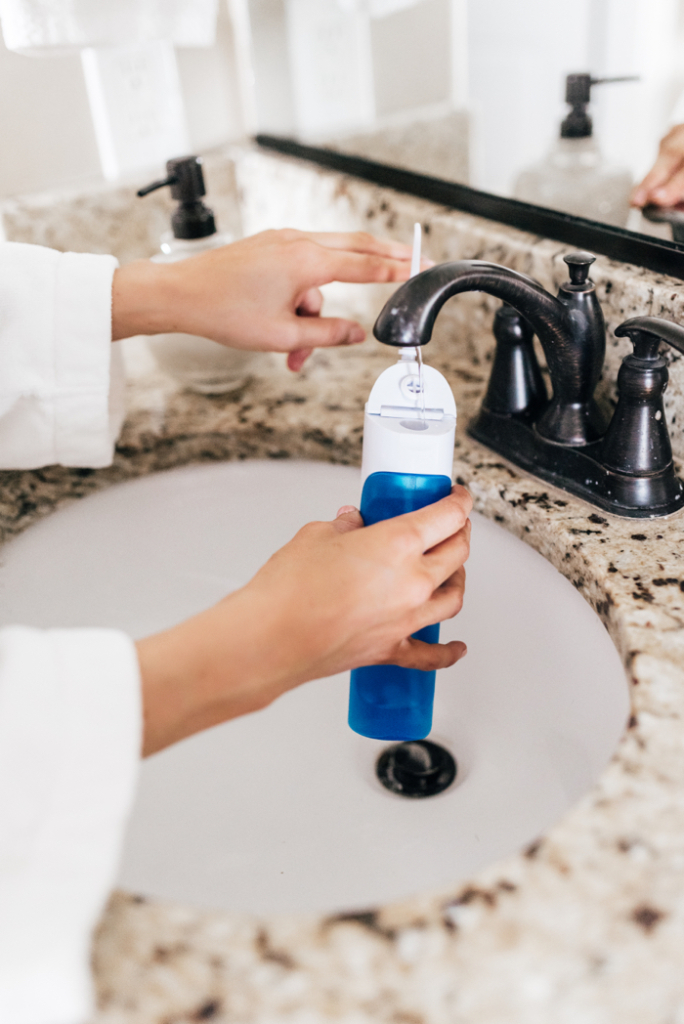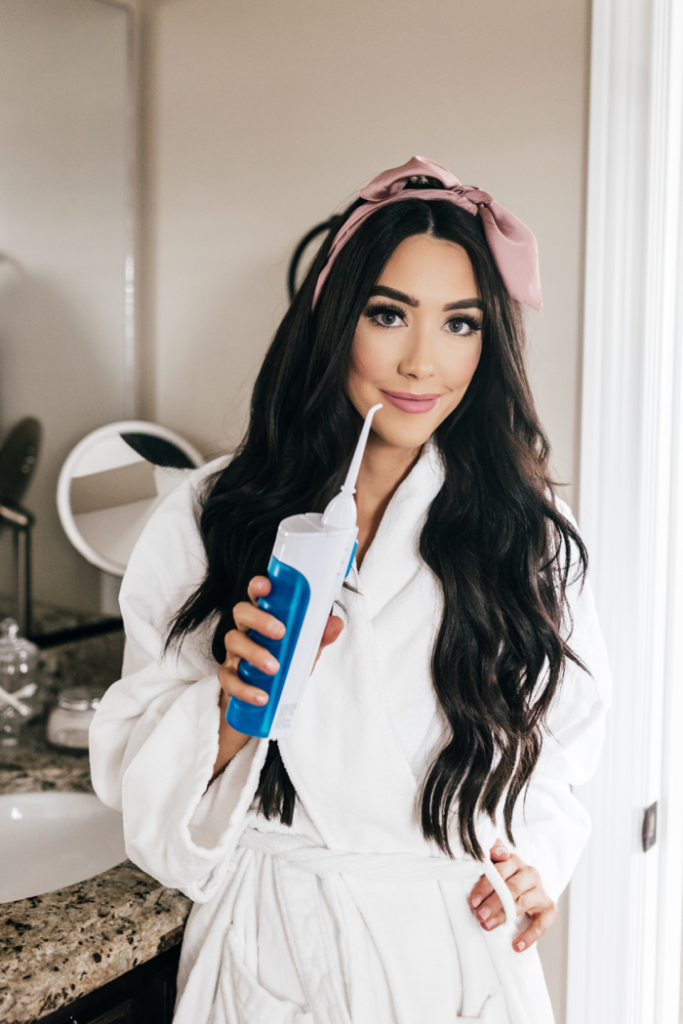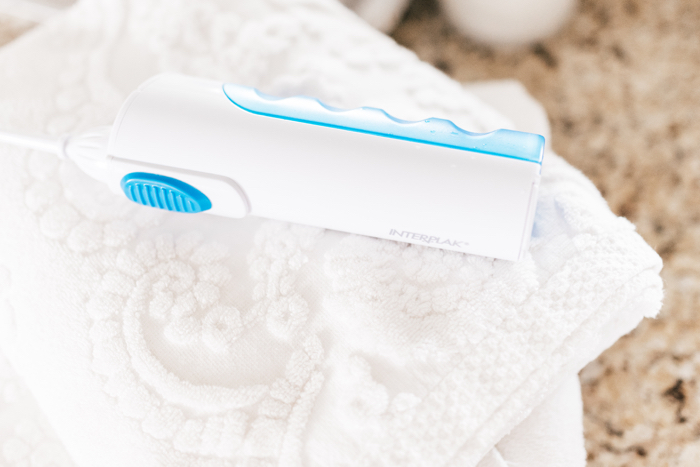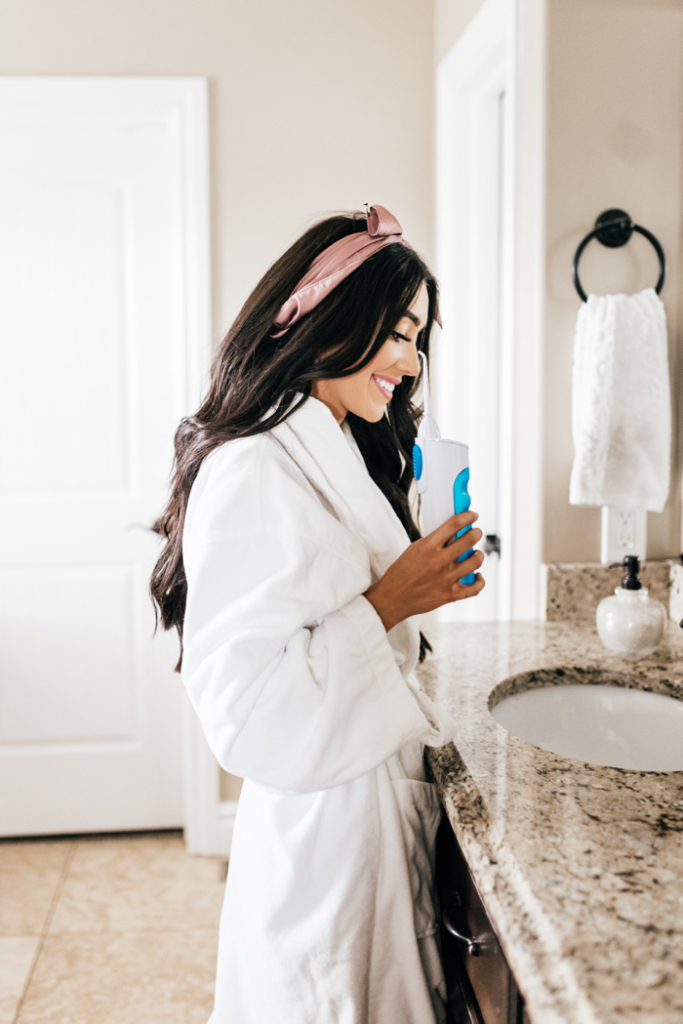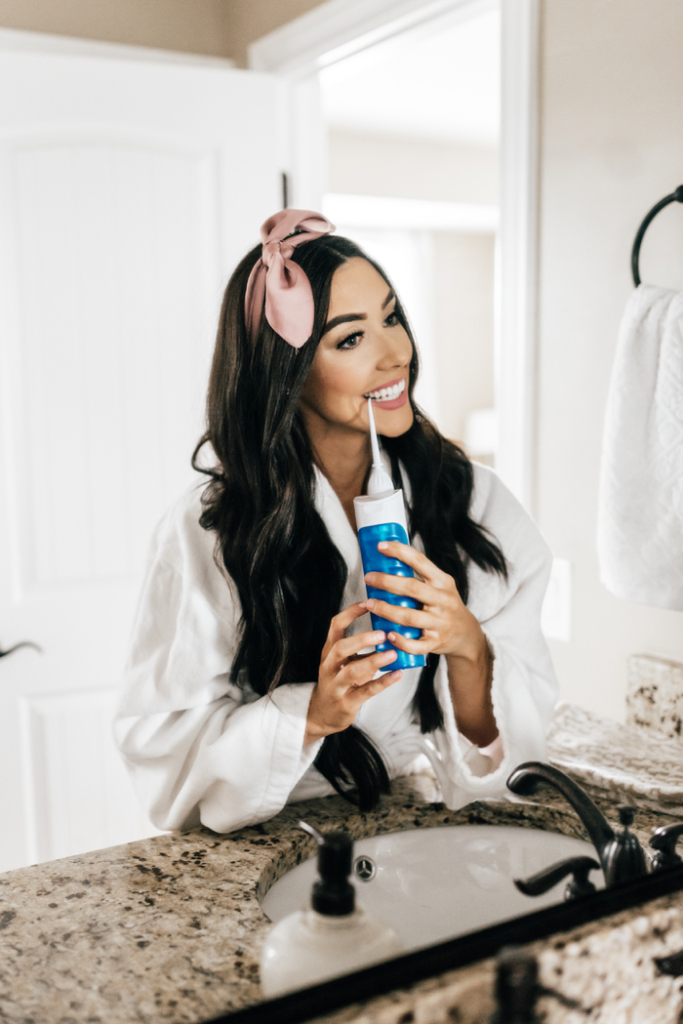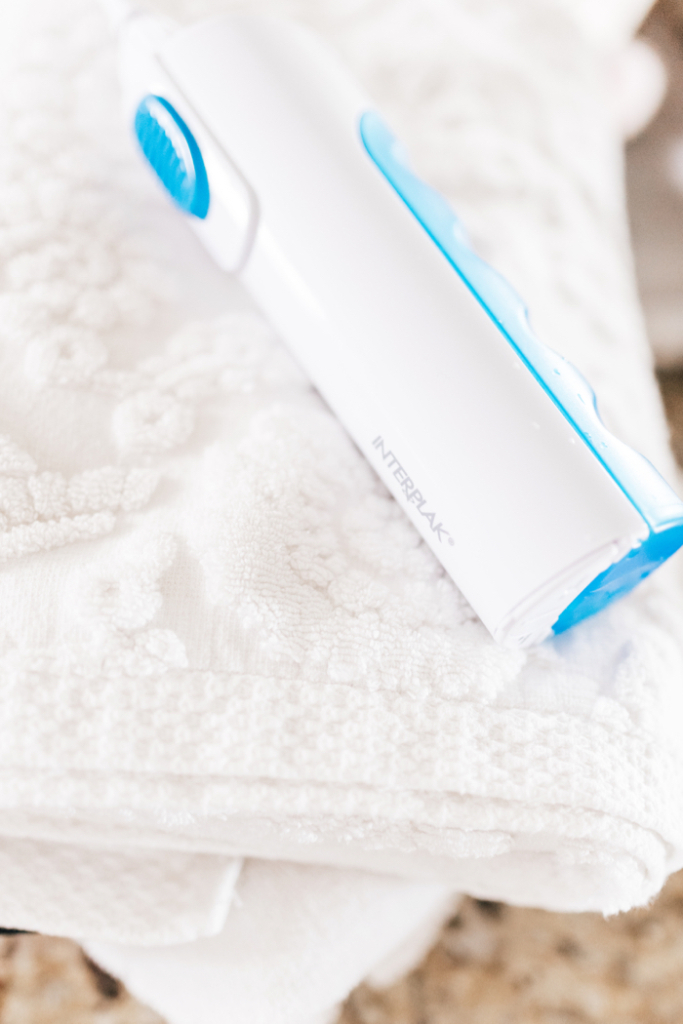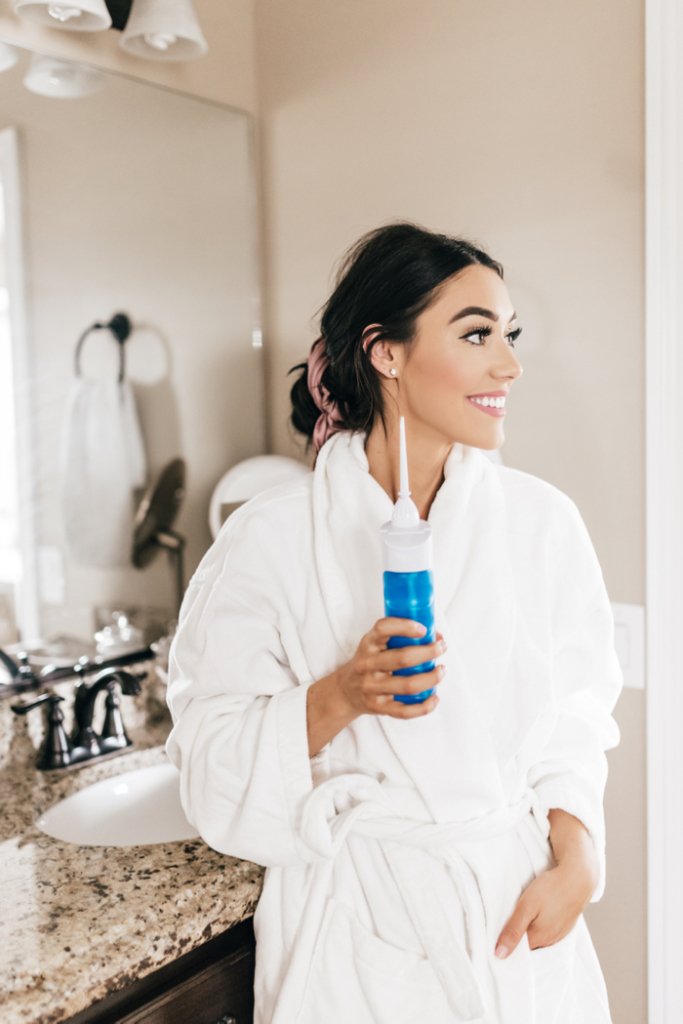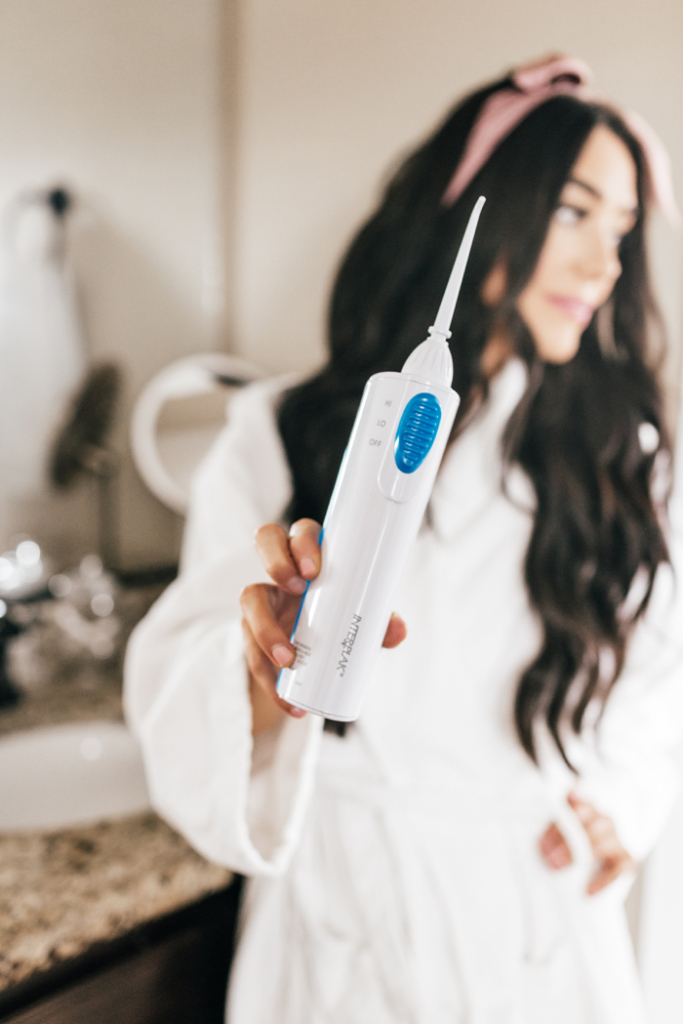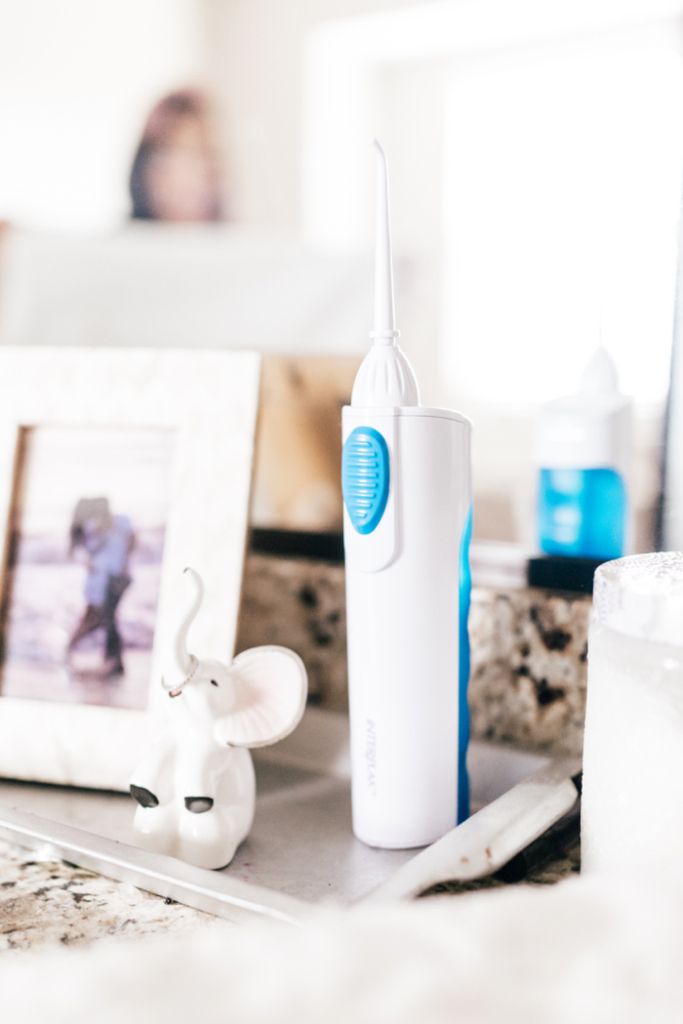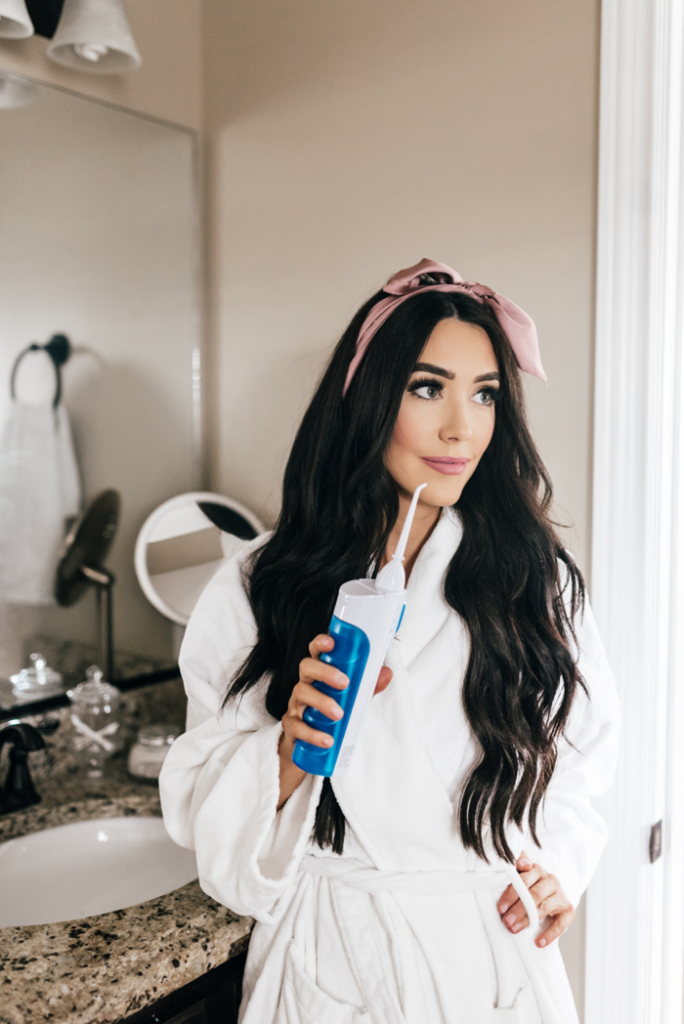 There are a few things I always get asked about on my blog, one being my teeth! I am such a stickler for the way I take care of them and what kind of things I use to keep them clean and white. That's why I love using my INTERPLAK by Conair Cordless Portable Water- Flossing System! It makes my mouth feel perfectly clean every time I use it and it keeps my gums happy and healthy. This is the perfect addition to your morning and night routine. It only takes a few short minutes to use and the results are amazing. With being a momma of 2 babies, I have to get ready pretty quickly which is why the water flosser is the perfect addition to my beauty routine! I am a huge fan that it is cordless and a compact size. It is perfect to leave on your counter and it doesn't take up too much space! You can thank me now! The best part about the Interplak water flosser is it's super portable, which makes bringing it on vacation such a breeze! It helps me feel that my teeth are extra clean and I smile a little bigger!
There are several different features of the water flosser which are really cool.
Precision water jet tip
Superfine and shoots water in between your teeth!
Easy-grip handle
Easy to hold and manage!
Removable, easy-fill water tank
Perfect for cleaning and refilling your water flosser.
High/low flow control
You can choose which speed your water the water to come out at!
Battery operated (2 AA batteries not included)
Keep batteries close so you can change them out when you need to.
You can shop the Conair water flosser HERE!! I also love having white teeth. I have definitely noticed that with using the Interplak water pick, my teeth have whitened naturally over time. I get asked a lot of questions about how I keep my teeth so white and this is definitely one of my beauty secrets! I love quick results and the water flosser gives you just that! Results you can see and feel instantly! Never stress over flossing again and switch to the water flosser for healthier gums and a gorgeous smile!!
Although this post is #Sponsered by Conair #GoConair as always, all opinions are my own.