Happy Saturday loves! Here is our first March Instagram roundup. I've taken the best of the best outfits and put them all in one place for you to easily shop all the looks from the week. I hope everyone had a great week. For a little update on my life, we are waiting for our little man to join us. I feel like around this time of my pregnancies I always think that I will go into labor at any time! Hopefully, he comes sooner rather than later. I'm starting to get super uncomfortable but I'm still loving every second of it and trying to be patient!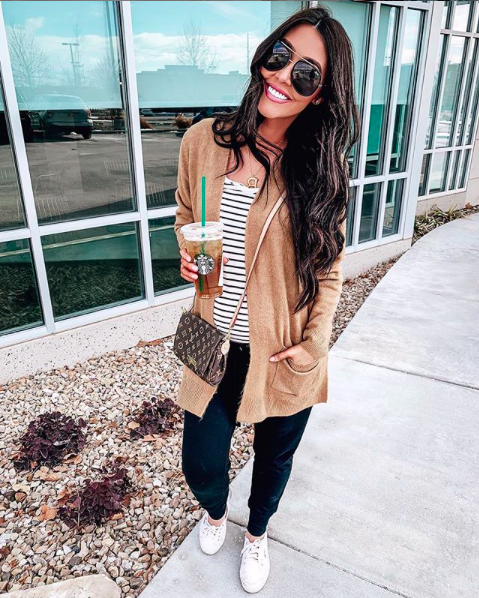 This outfit is my go to when I have to race out the door to take my kids to school and have a quick work meeting. I love a comfortable pair of joggers that go with any outfit. I have this cardigan in almost every color because it's really warm and can be paired with tons of outfits. I love versatile pieces.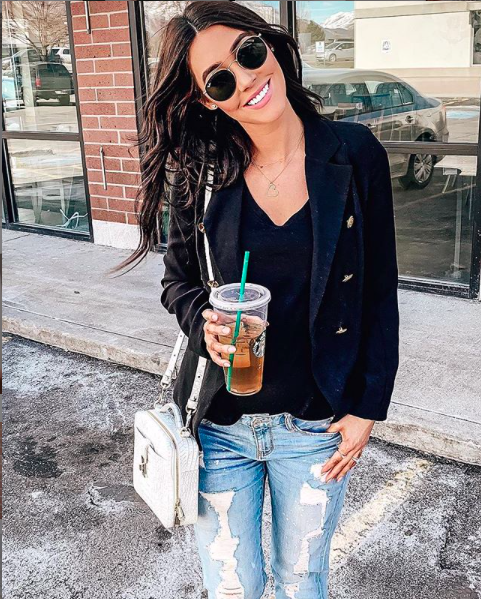 Somedays I feel like the ultimate boss babe and those days call for a really sassy blazer with ripped jeans. I love this look. It is so effortlessly chic. Dress up any outfit in seconds with a blazer. I love this outfit paired with sneakers too. Boss babe on the go!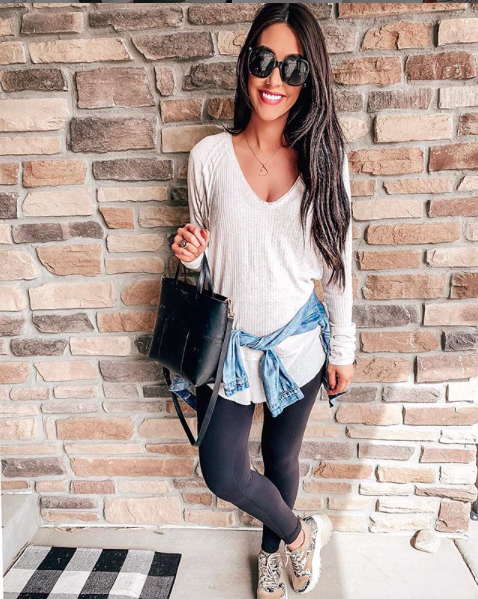 Talk about the ultimate momiform. I wear this outfit almost every day and then I change if I need to leave my house. I have this Free People top in every single color. They're lightweight and really easy to nurse in. Get yourself one of these tops. You'll fall in love.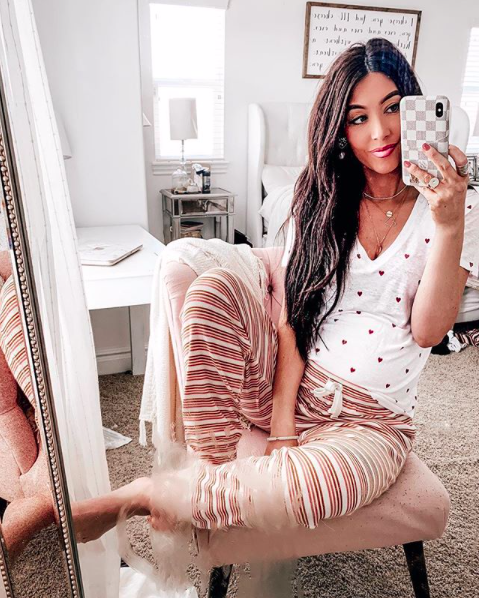 Cozy pajamas have my heart. I've been loving stretchy joggers while I'm pregnant. Of course, I love leggings and wear them all the time but when I'm home I just want to wear something that's not hugging my body and that's so comfy.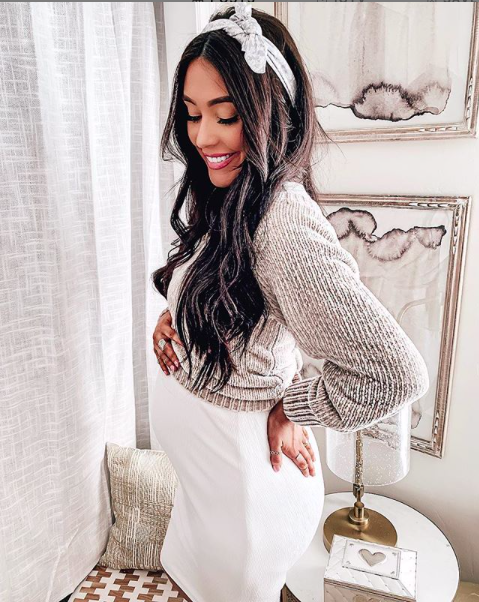 My favorite outfit of the week in my favorite little corner of the house. I love to mix textures in my outfits. Throw a sweater over your favorite dress to make it work with the crazy weather we're having!
View my old roundups here