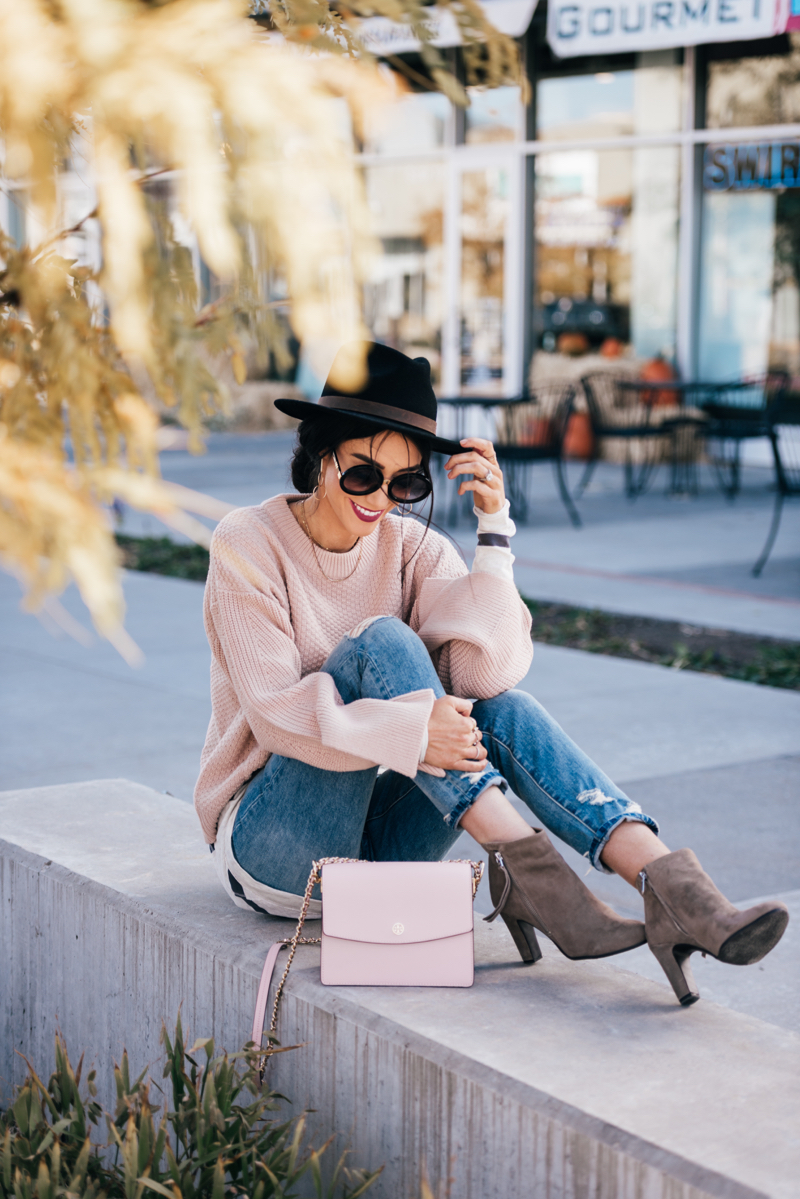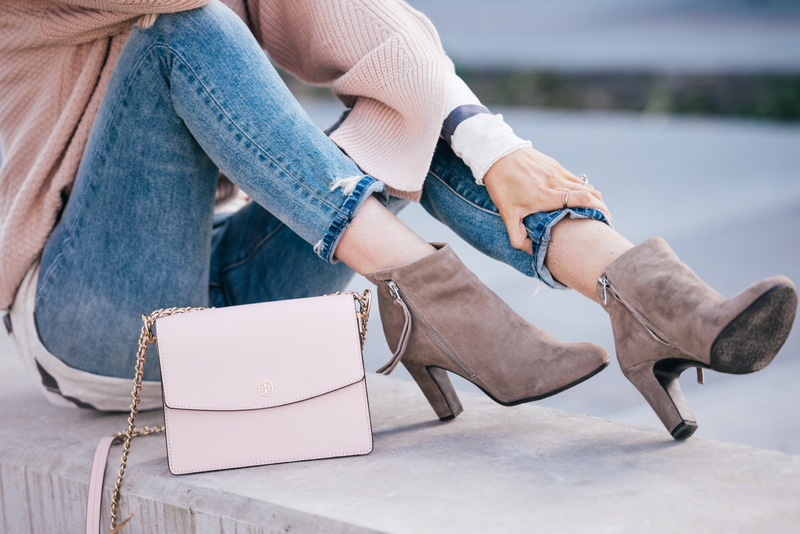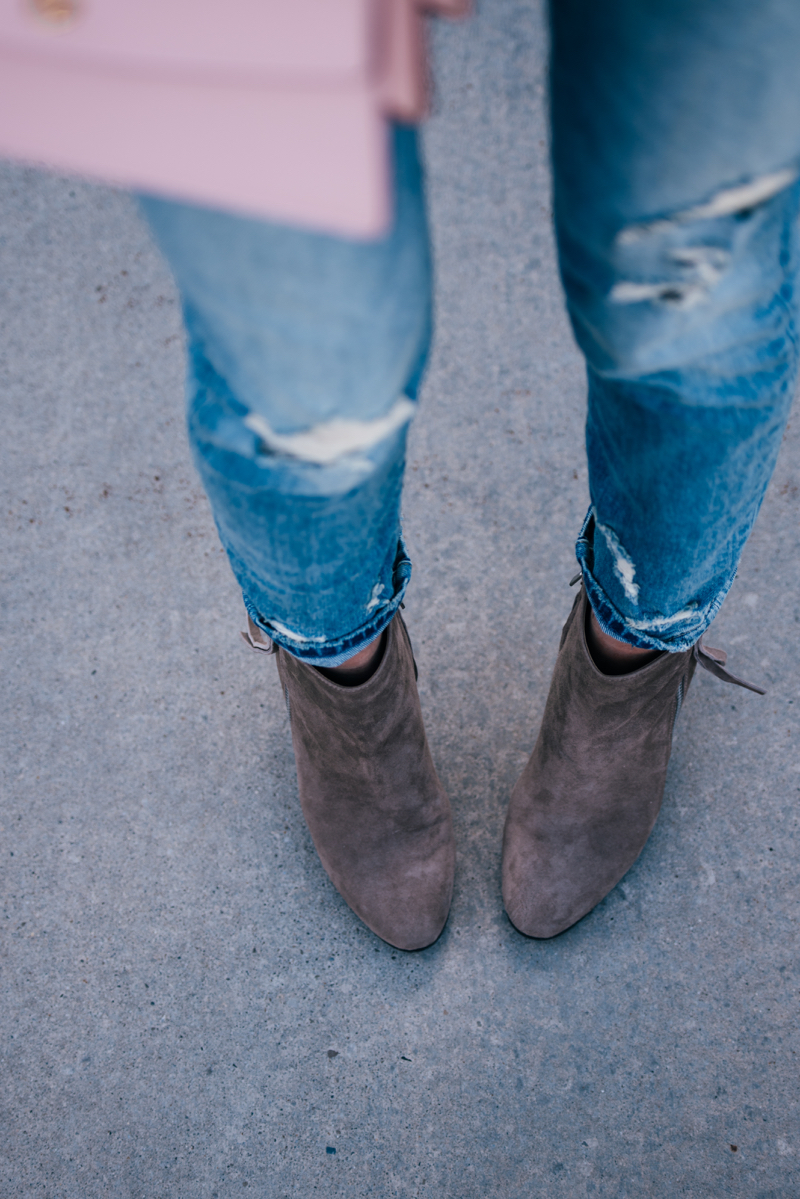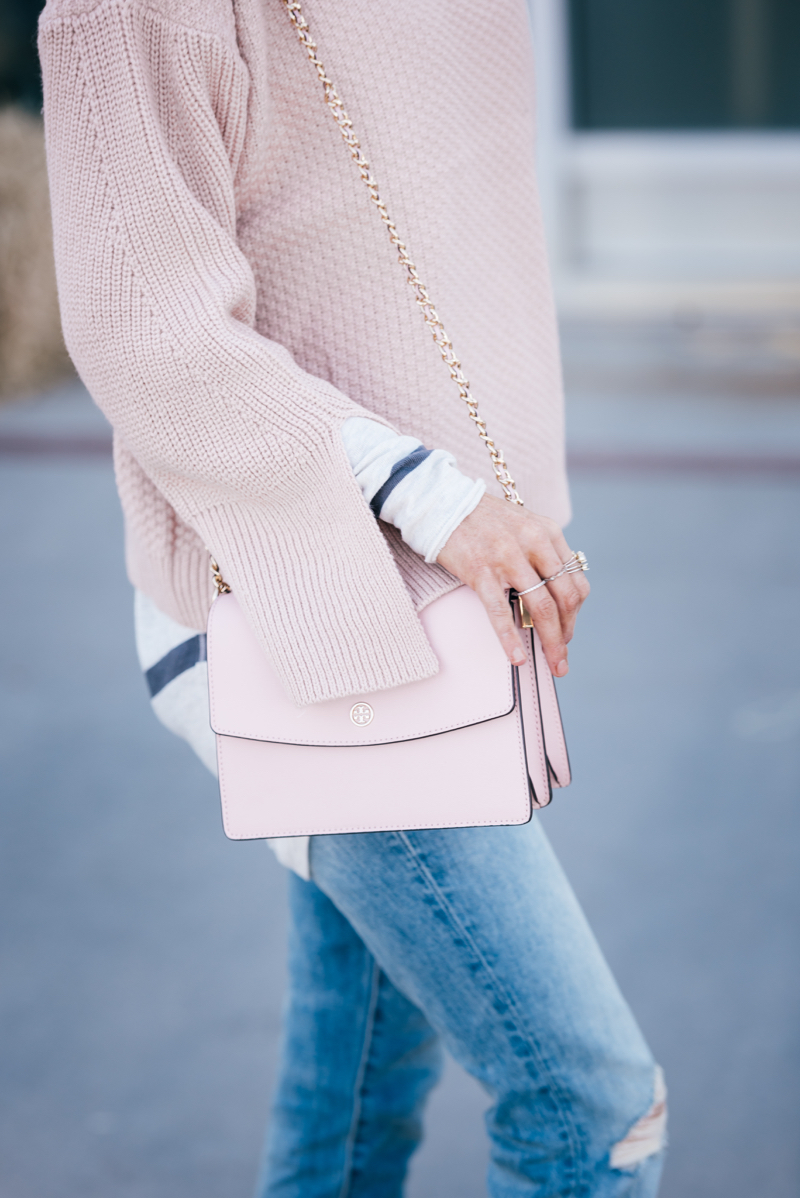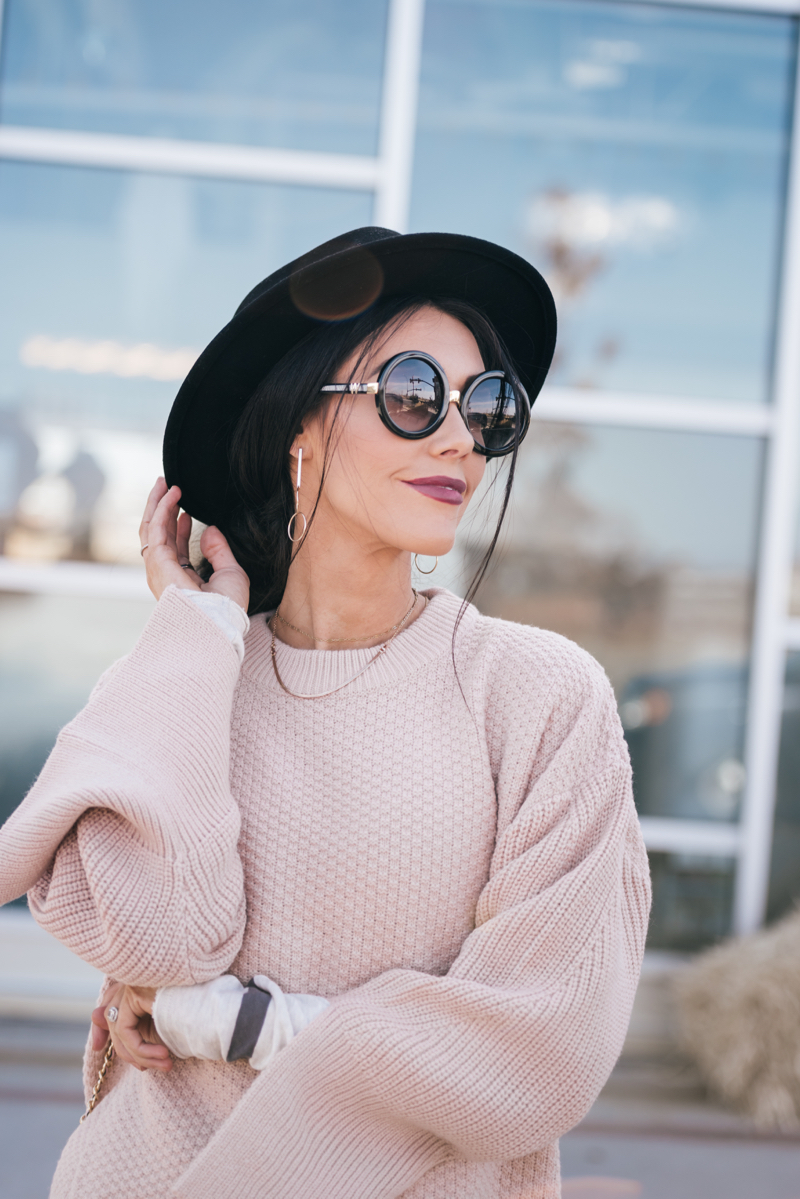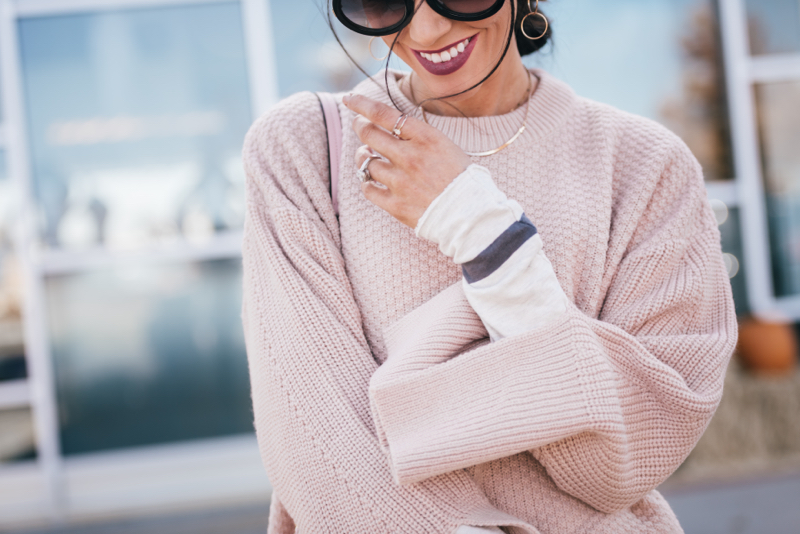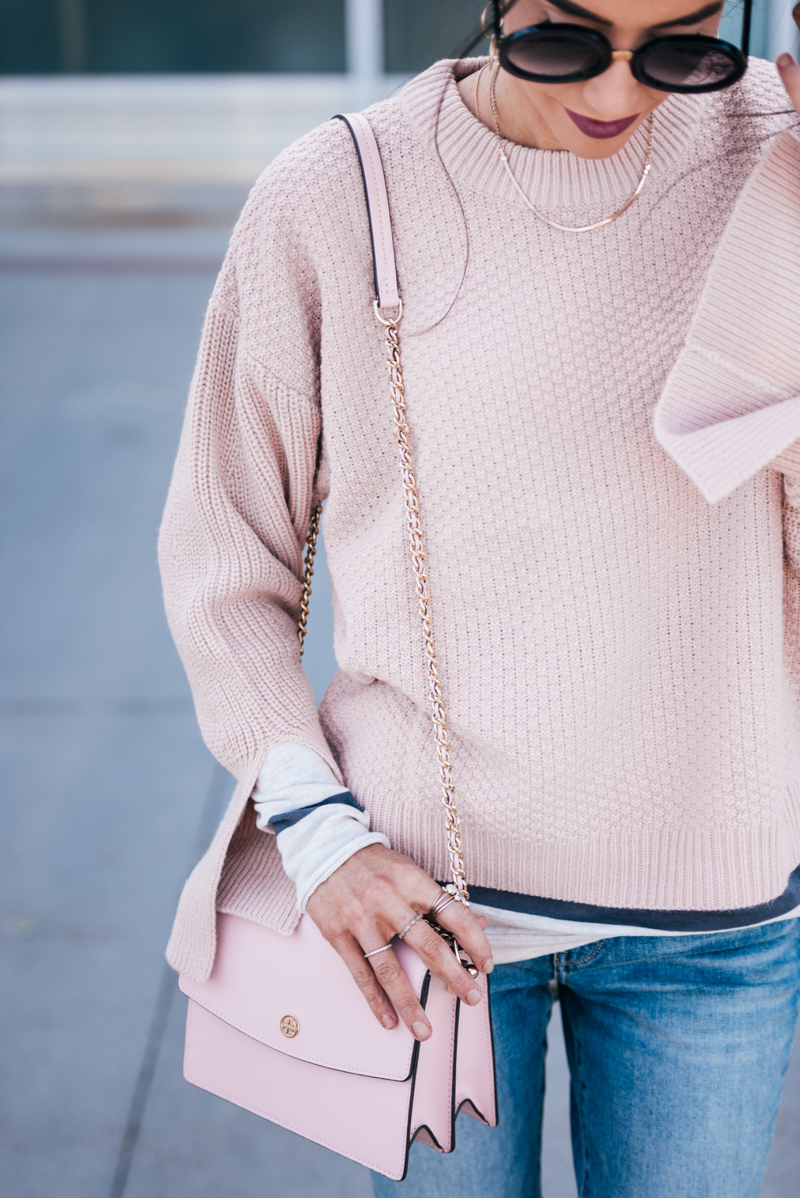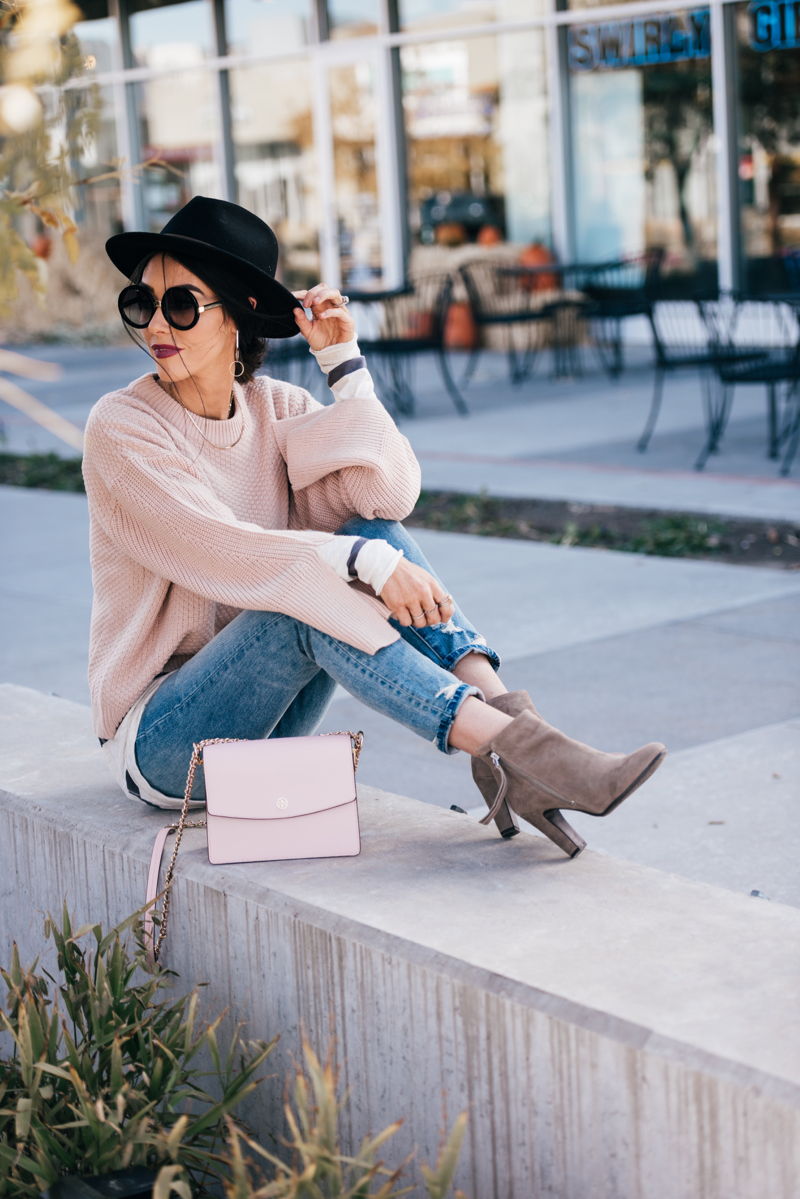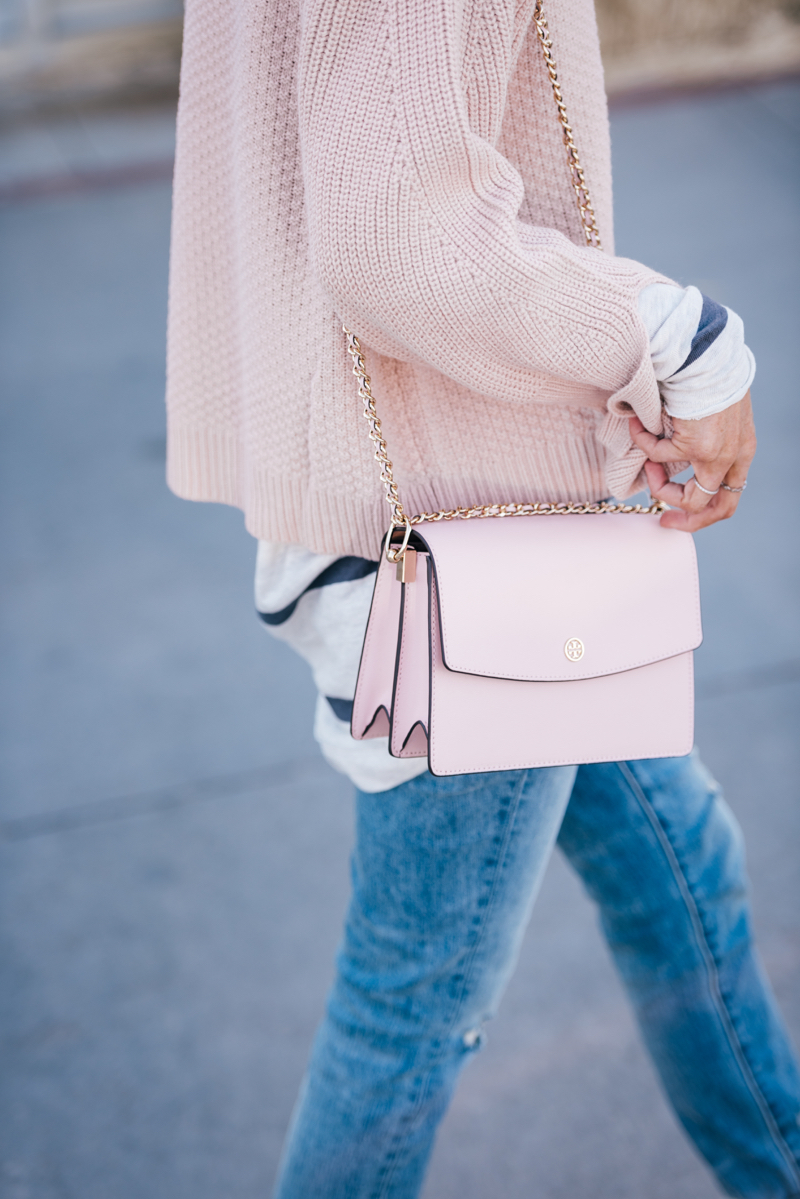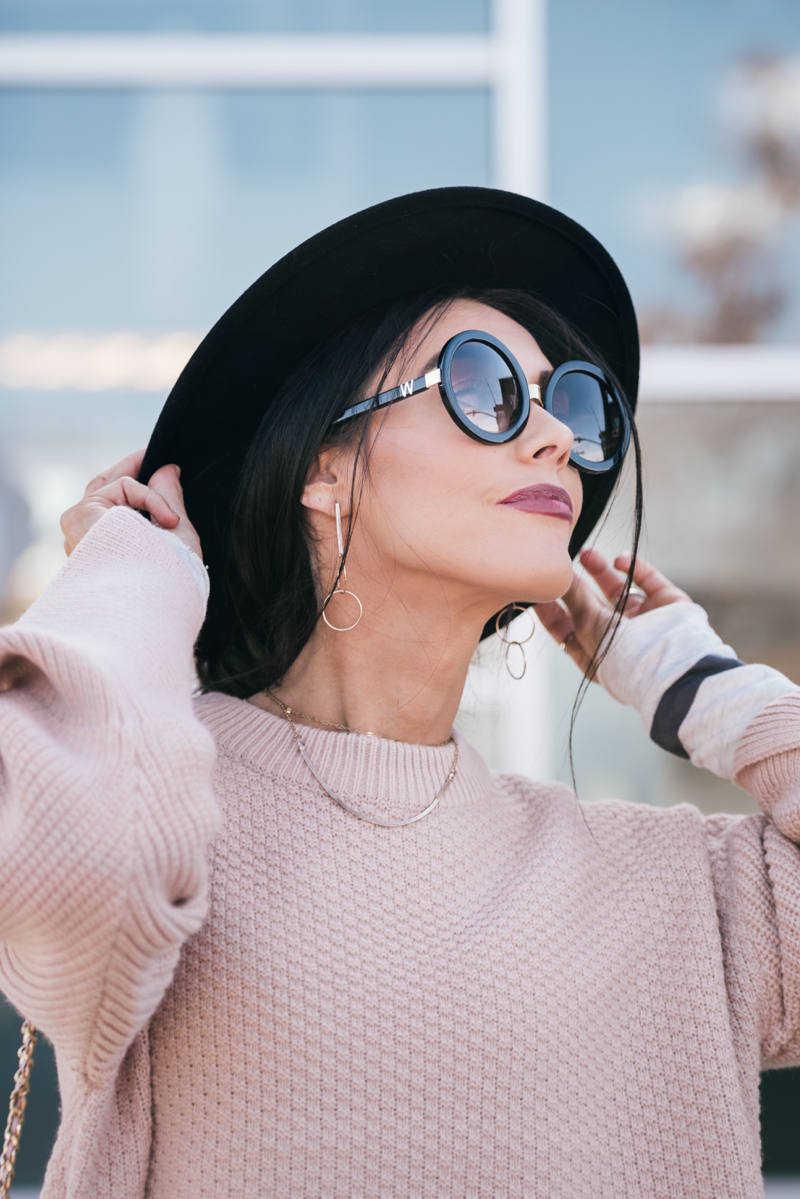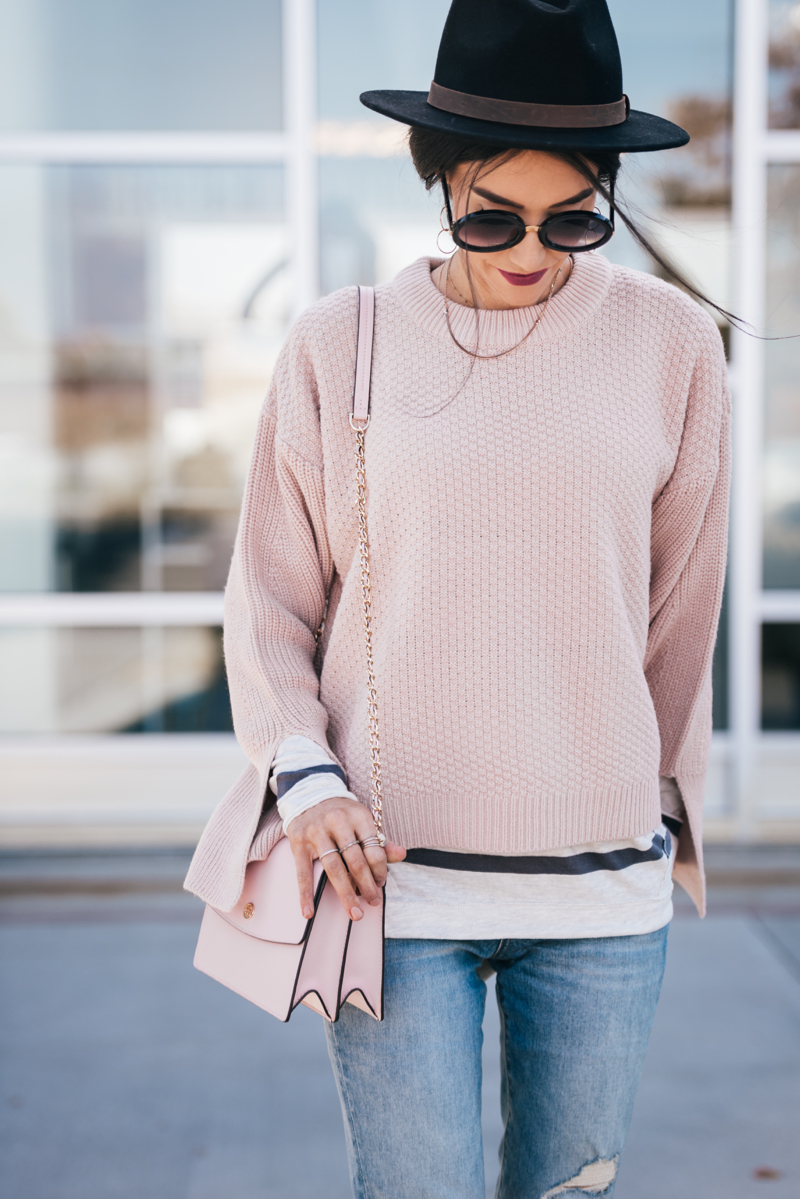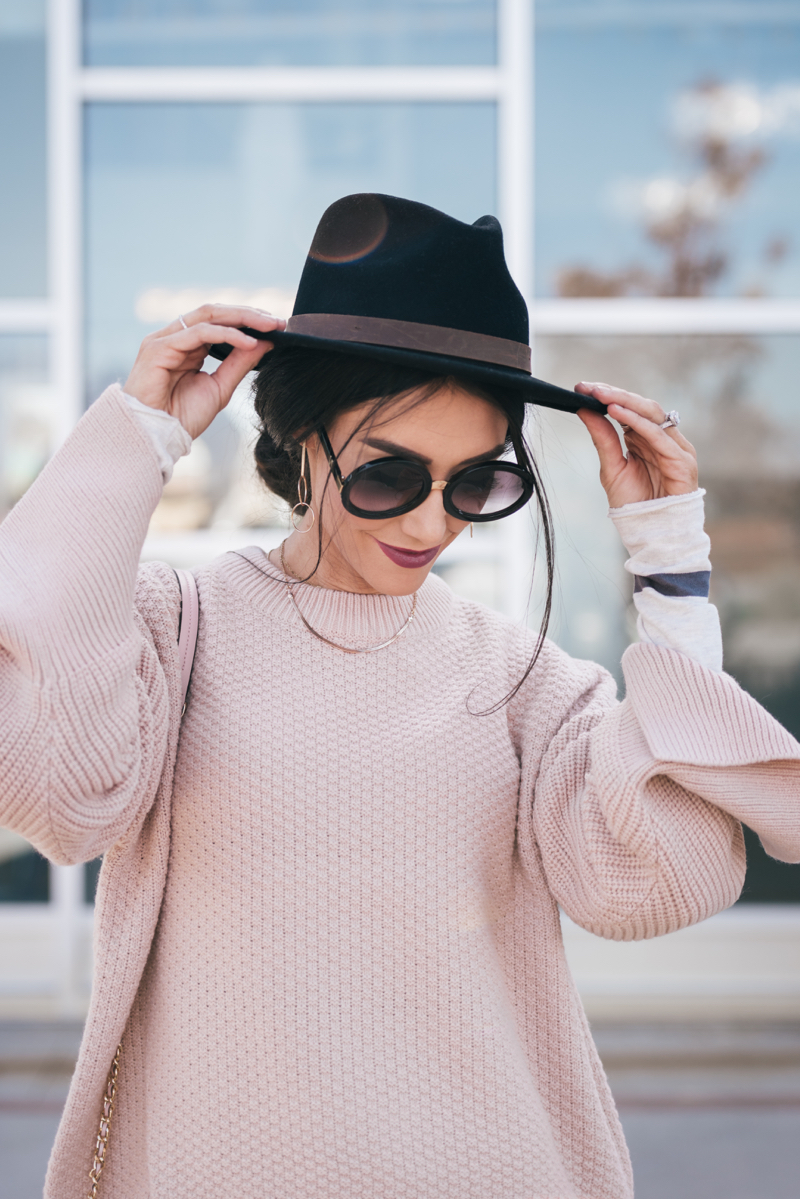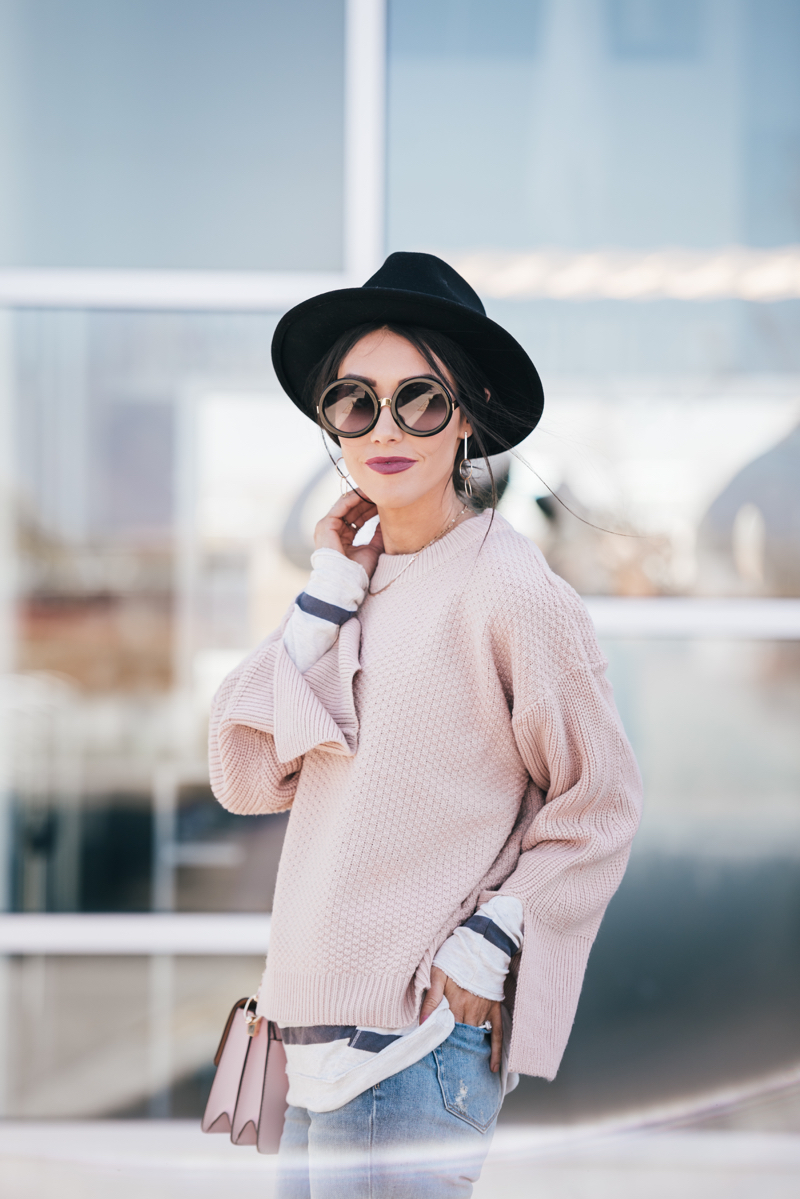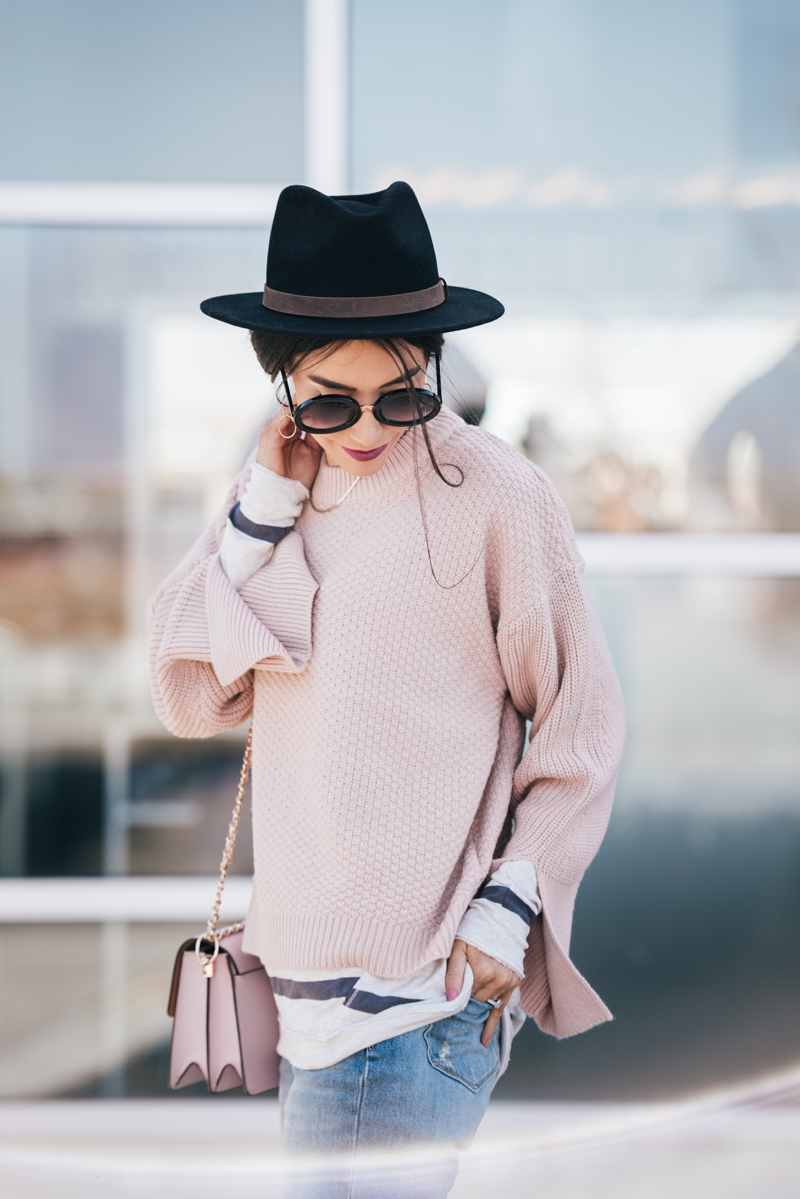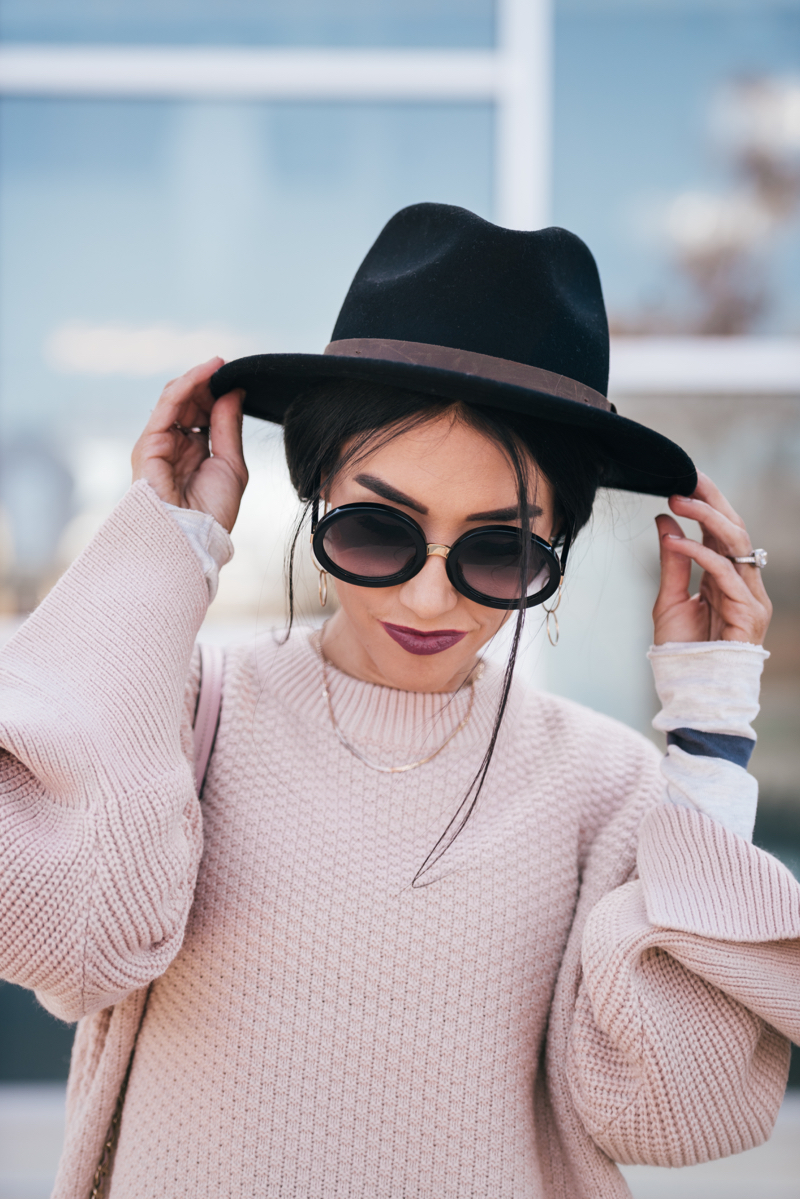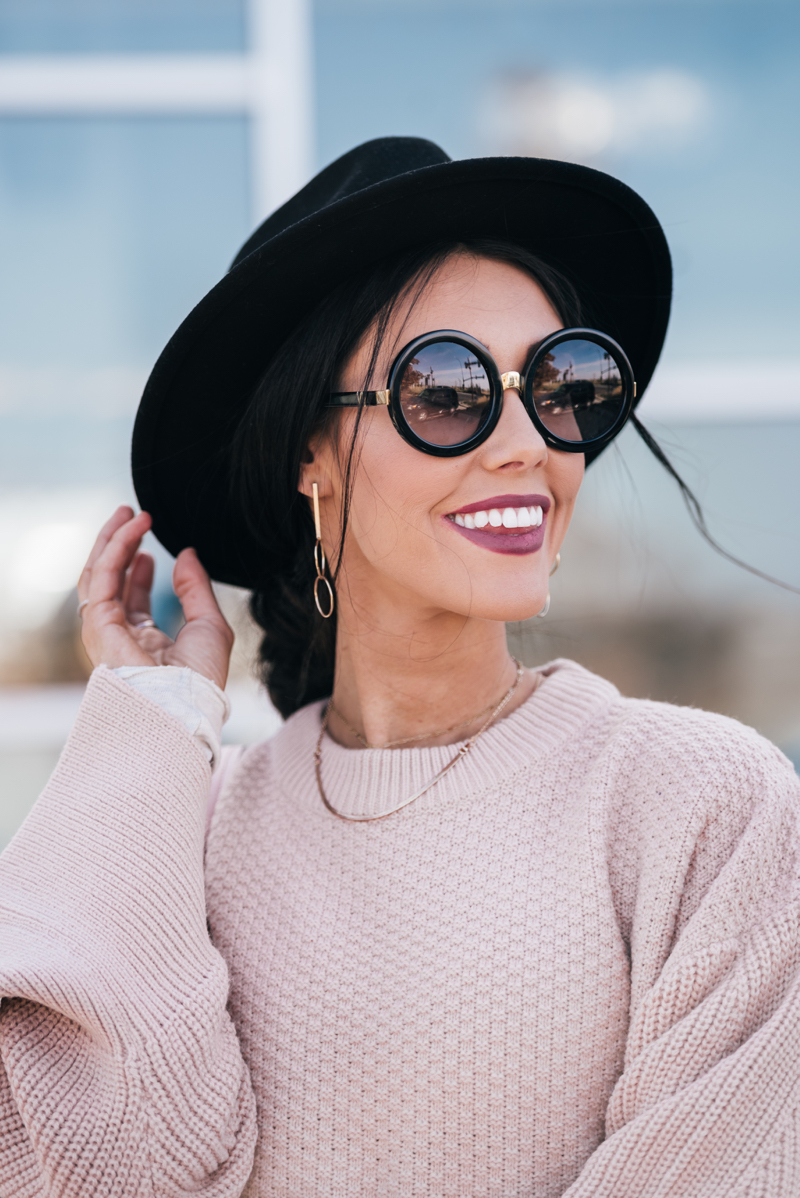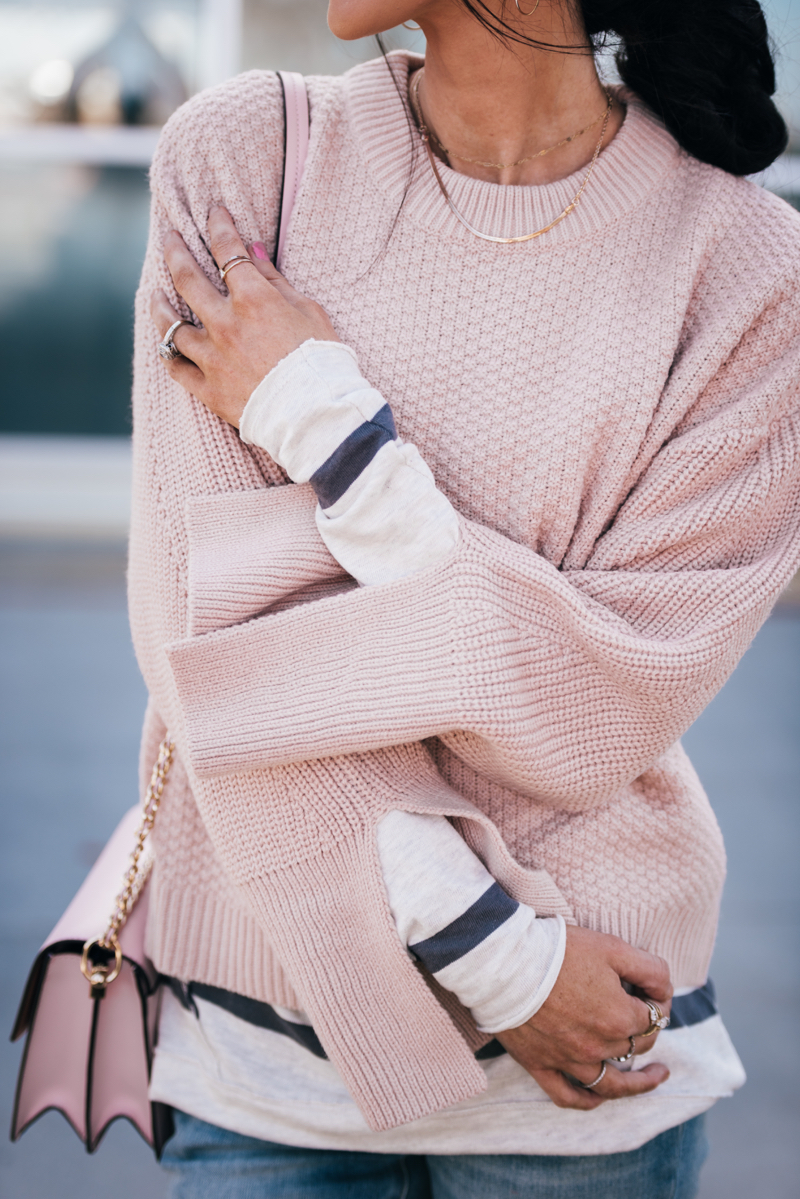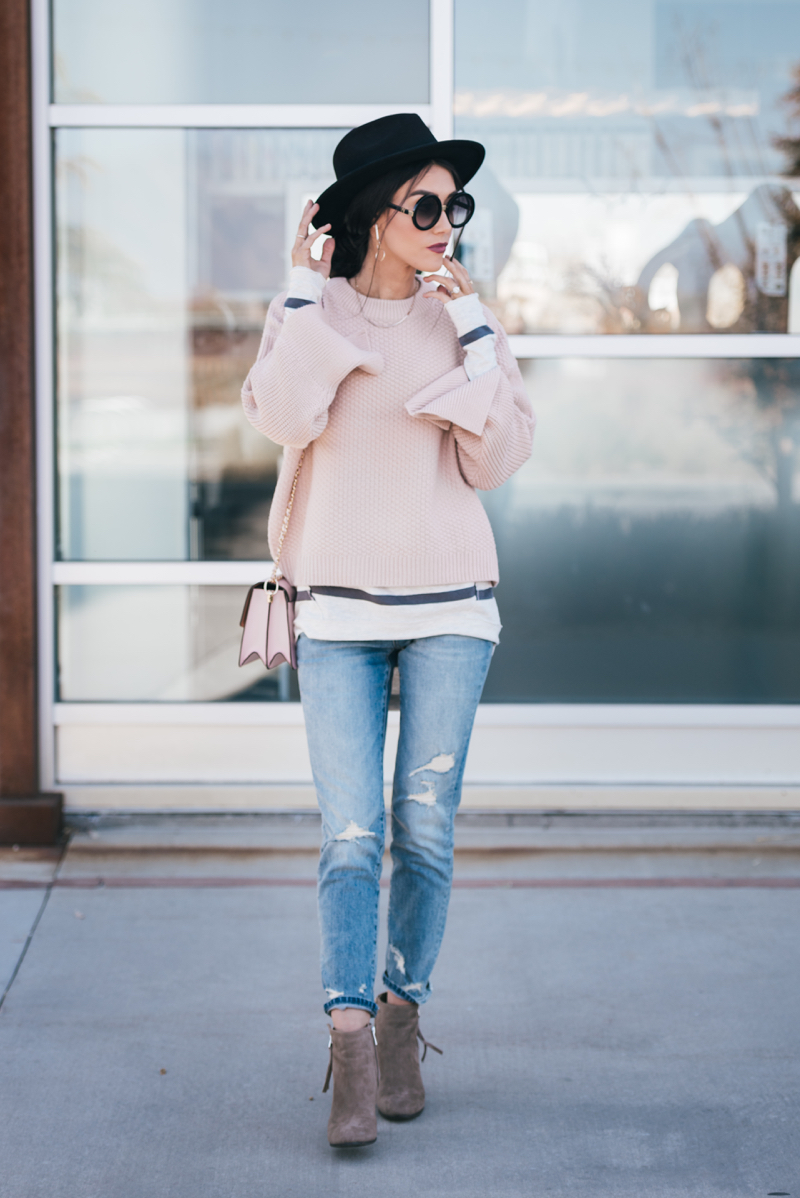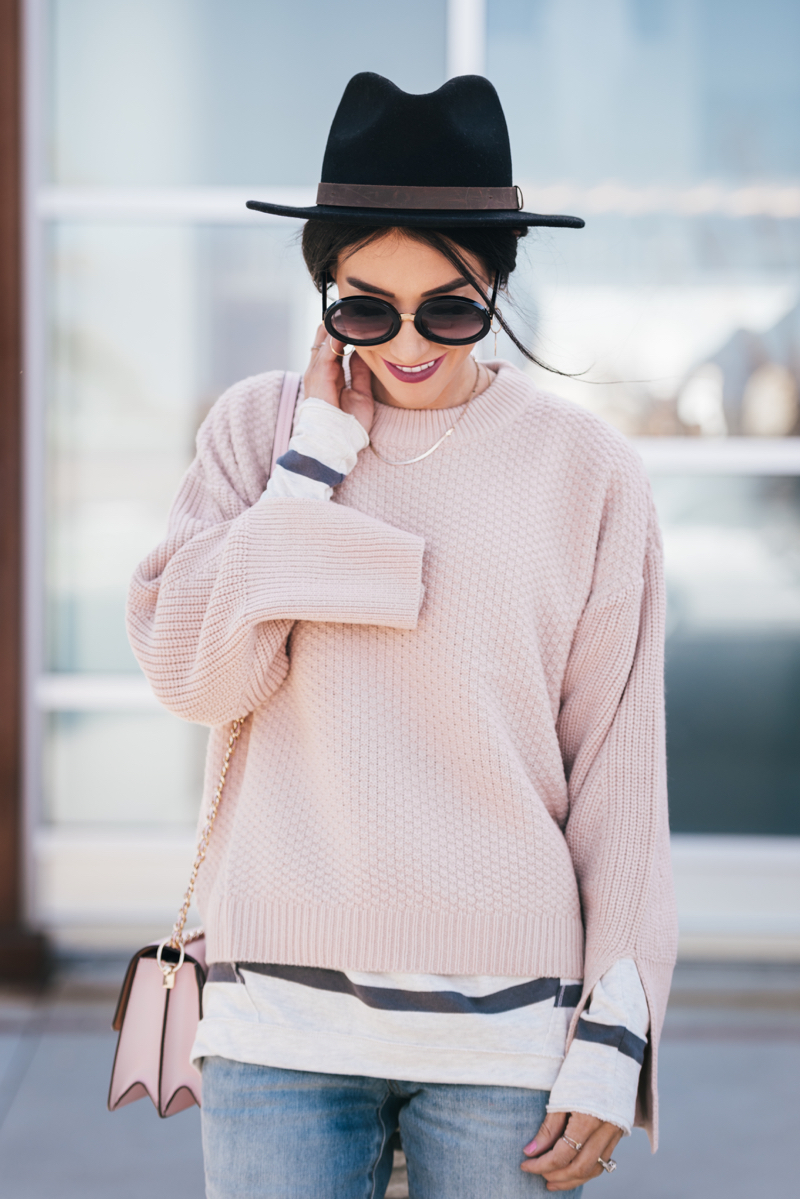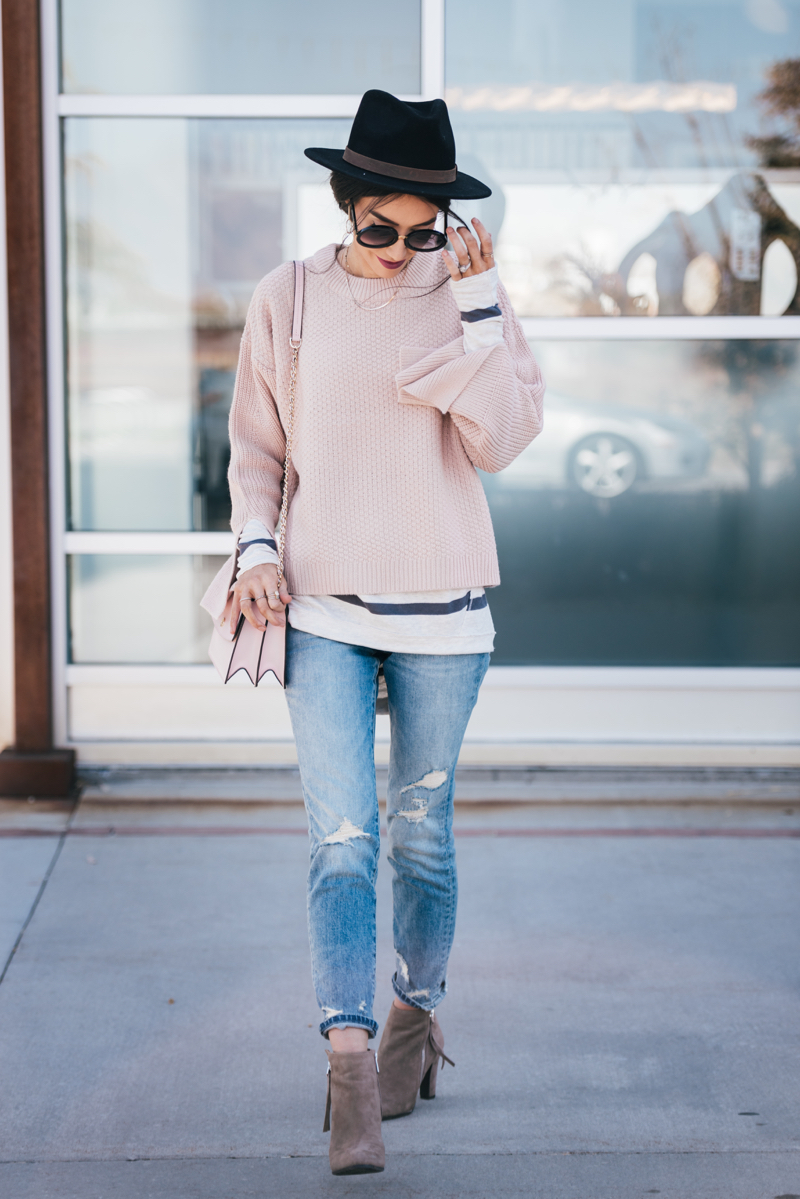 Layering and Boyfriend Jeans


Loving all the fall layers I can get my hands on and this outfit has got to be one of my favorites. I love that the shade of blush his still rolling with us into the colder season but I also love to layer it to give it more of a cozy feel! I'm teaming up with Nordstrom today to share with you guys some of my favorites and my favorite brands they have.
When it comes to the new seasons I like to invest in a couple pieces. Now that it is fall I like to invest in new sweaters, lightweight layering options, and fun booties. On top of that don't let the accessories fall at that wayside! Fall/Winter are the months I like to accessorize the most! I love to invest in a couple good bags. My top choice is always Tory Burch. I love the options they come out with but I also feel like they are timeless and a lot of times the bags/colors I wear all year round (winning)! I also love to stock up on a couple good hats + scarves! Tip: when it comes to colder weather bags I like to go for a good cross body like this one + a good tote/oversized bag.
When it comes to booties I'm a huge fan of Sam Edelman! These grey booties are Sam Edelman and I dress them up + down! I love the little bit of class they give an outfit but aren't too wild. I also love to wear boyfriend jeans in the colder months! When it comes to layering I think it's so cute to have oversized jeans with a layered blouse. It has that causal yet chic look and of course my tip: is to always wear a pair of heels with your boyfriend jeans! It gives you that extra height which is needed 1.) when you are layering so you don't look like a huge clump of clothes + 2.) dresses up your look just enough to make it complete.
Also these jeans are ones I get asked about tons! They are Treasure and Bond! I'm a huge fan on that line and this is my first time trying the jeans. I love this boyfriend pair for a little more comfort and an extra hint of style.
I'm so excited to bring you guys some fun things this week (hint, Makeup + Halloween) I have linked a couple things I am loving this season below so enjoy! XO
HATS

SCARVES