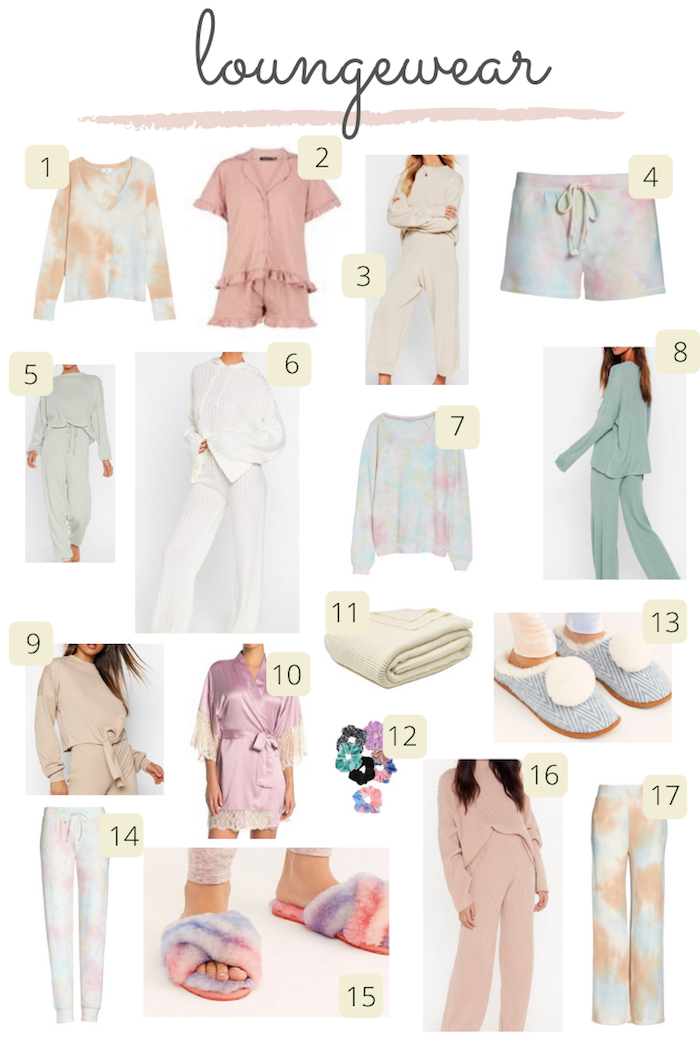 ---
I  wanted to round up a bunch of cute lounge pieces since most of us are going to be around the house for the next couple weeks. I'm loving lounge clothes to be the perfect in-between PJ's and going out clothes. I  love still get ready for the day even if its just doing me hair. It helps me to have a more productive day and I  ultimately feel better about myself.
I  have been love that Tie Dye has been making a come back. It's so fun and cute for pop in the Spring + Summer. I  also wanted to pick out some that are a little more timeless and perfect to wear to bed or your go-to set on a vacation.
Making the Most out of These Days
While things are extra crazy right now and I 'm editing this to say we just have an earthquake on top of COVID-19 I  really feel that there is still so much good in this beautiful world and I think this is a time of hardship that will soften our hearts and remind us to never take our simple life luxuries of "having to run to the store", "a play date at the park", "long lines of people at Disneyland", "Having a conversation with an friend – when you're in a hurry" – those moments many of us look at negatively, may we never take them for granted.
Cuddle with those babies, make it fun for them, keep you energy level (even if that means you need to take some time to yourself while they watch a show), kids can feel your mood – make it positive one. Be prepared have a backpack for each member of your family to grab and go if you need to. Most of all be prayerful, be a good friend, a good neighbor. This is a time to bond together.