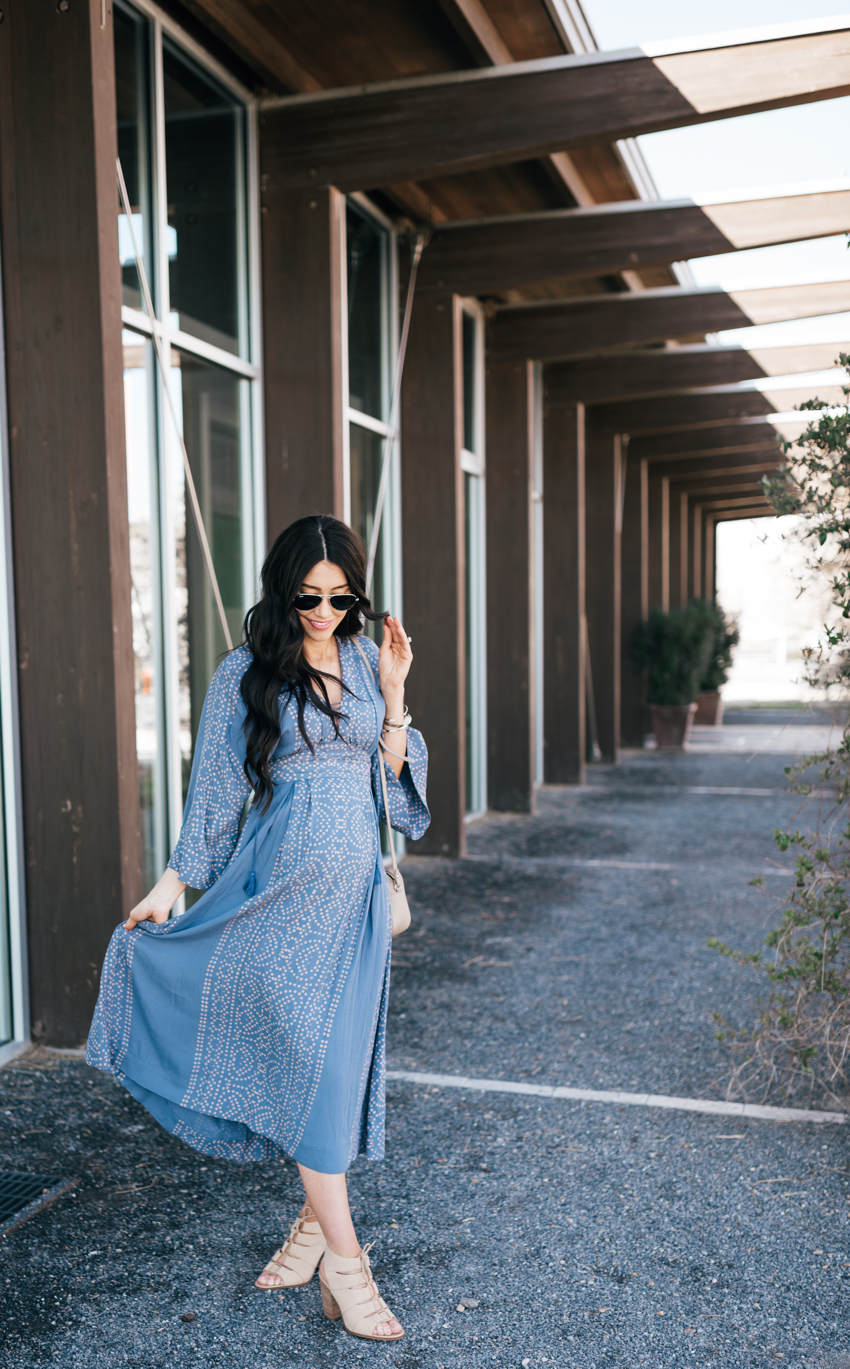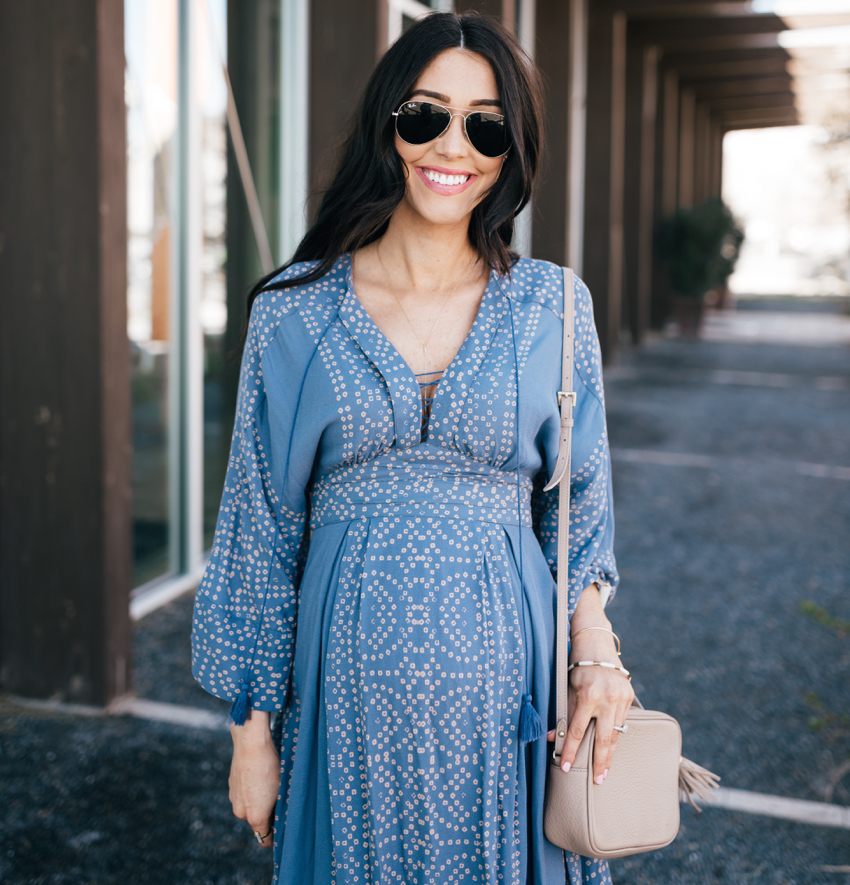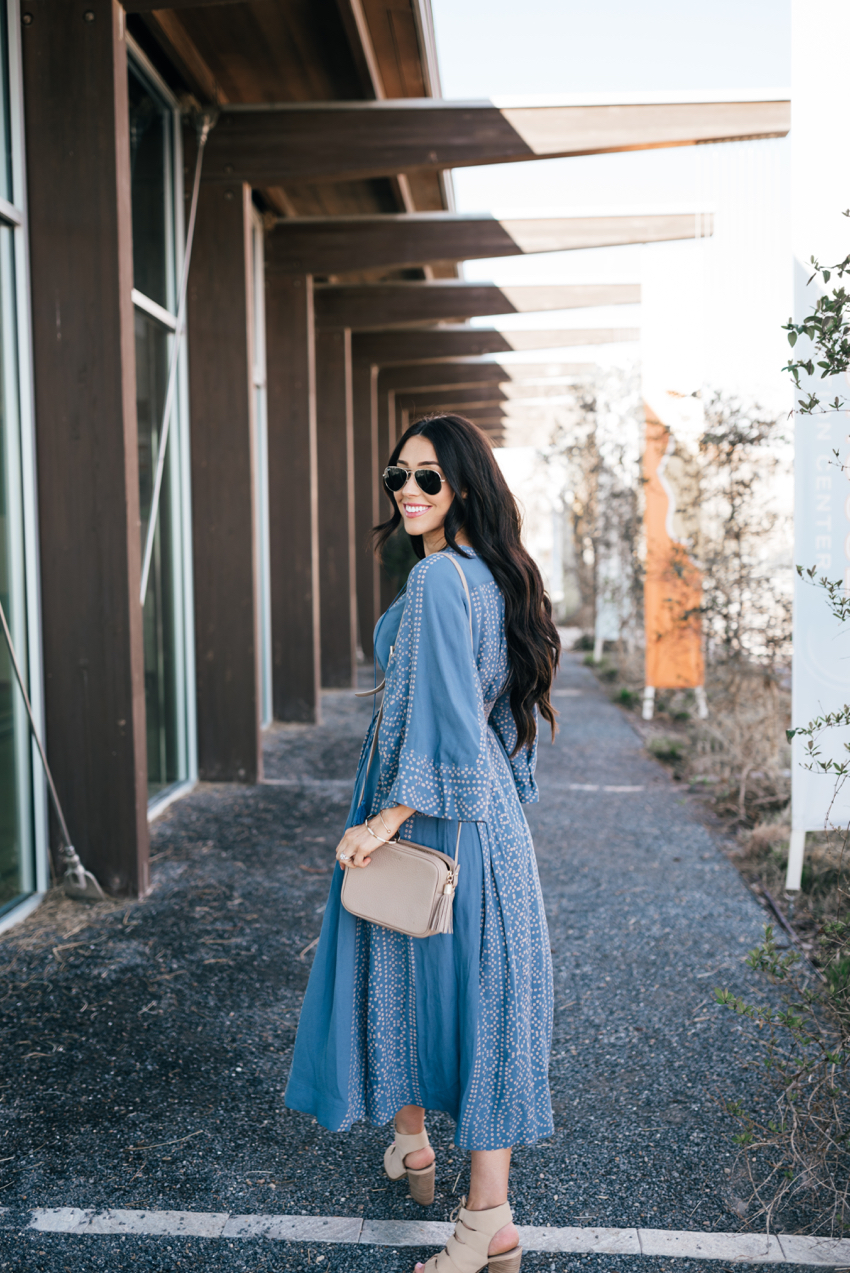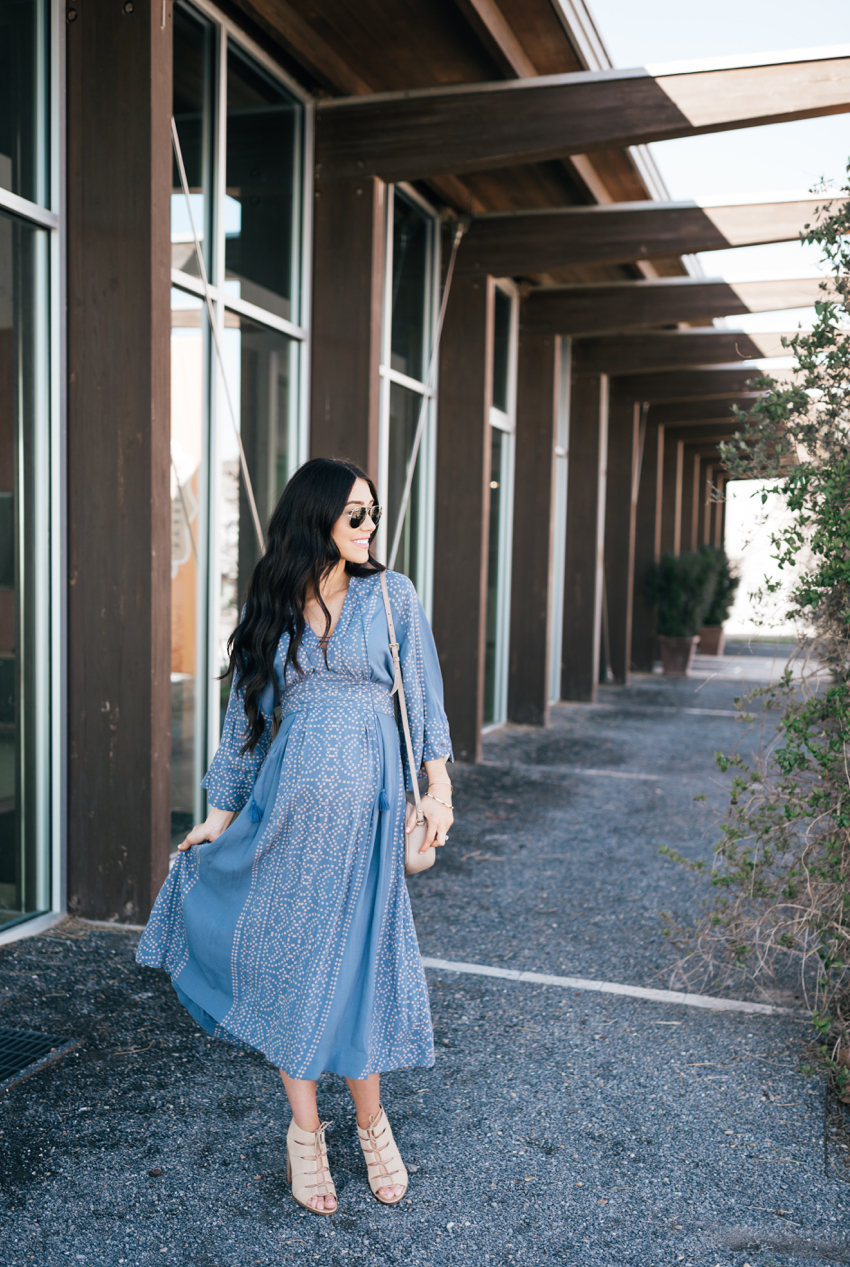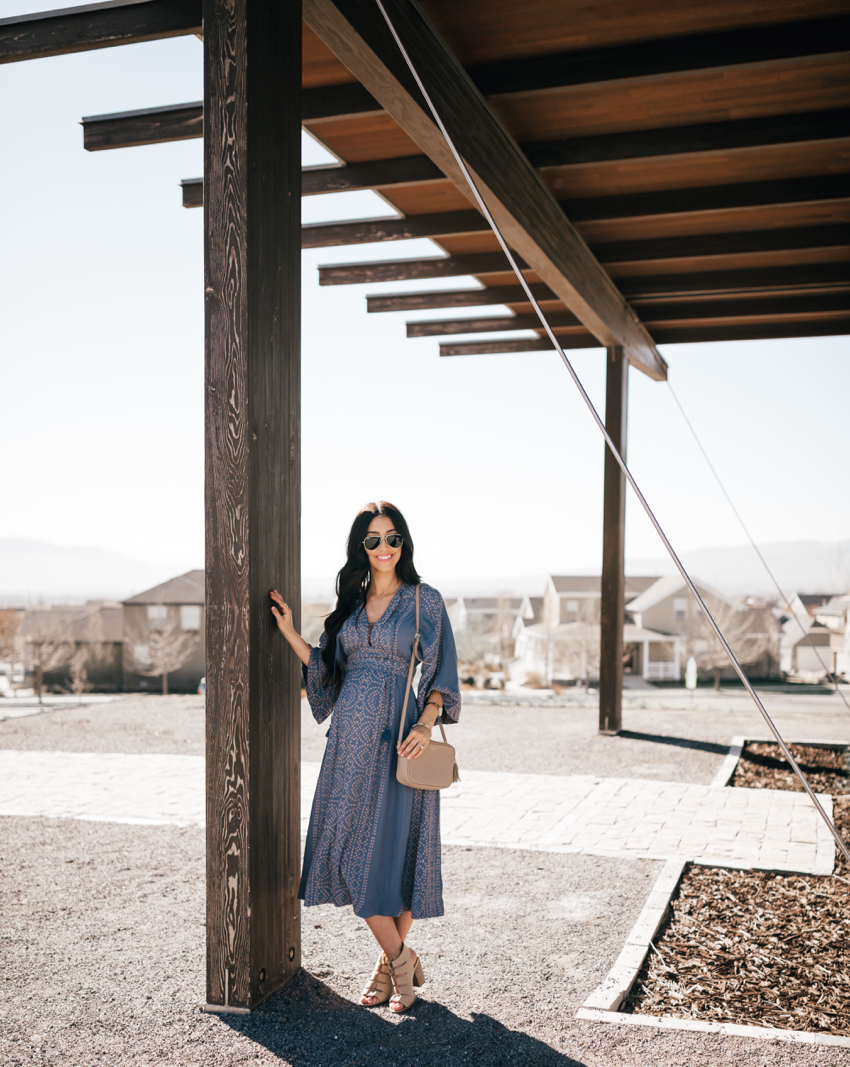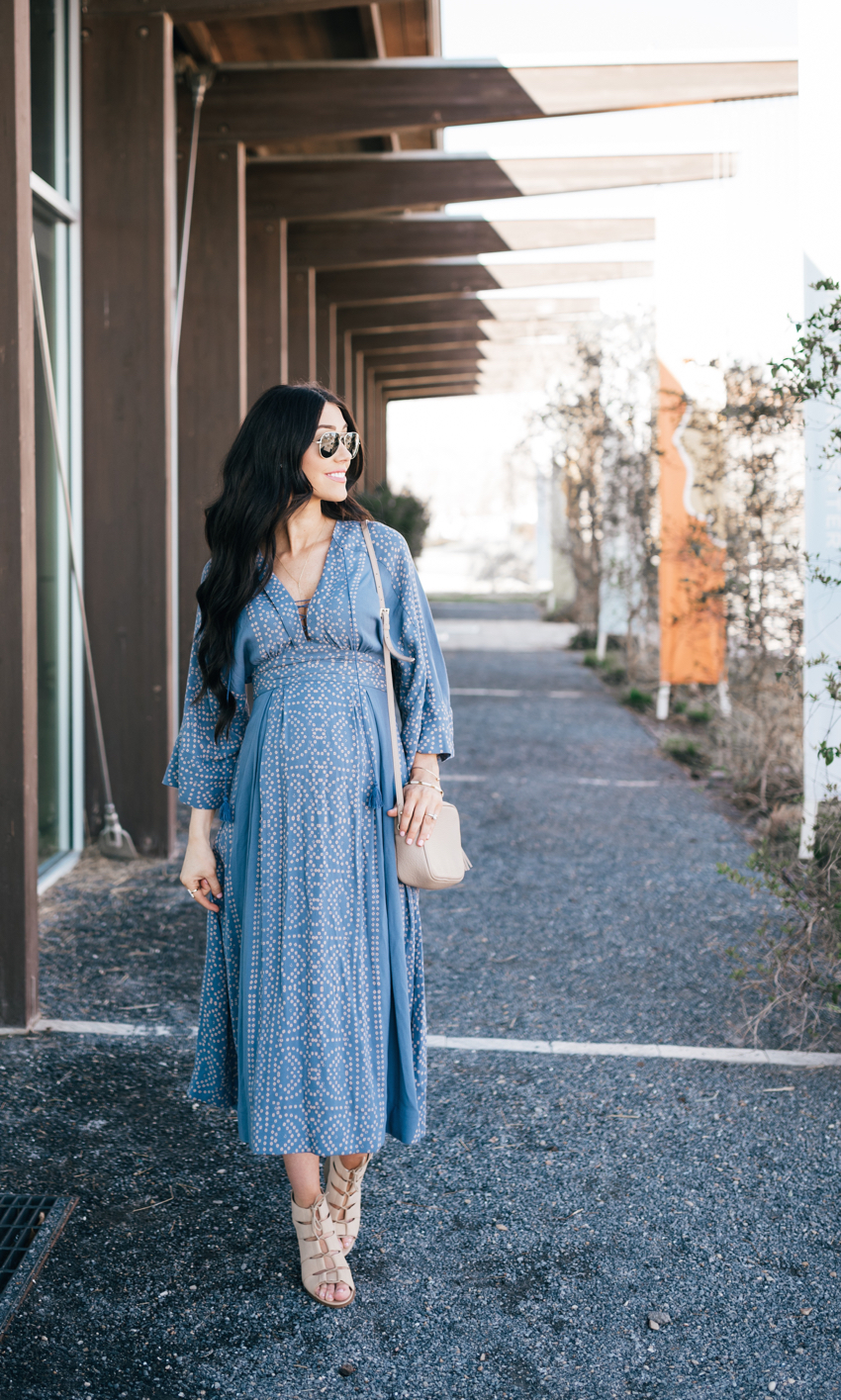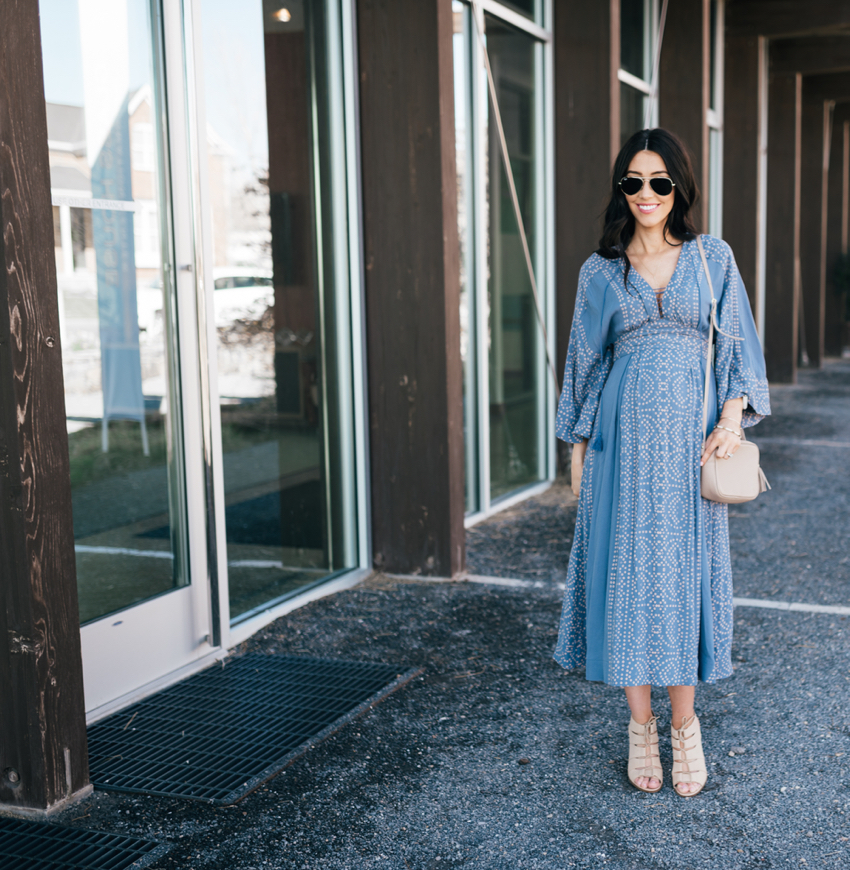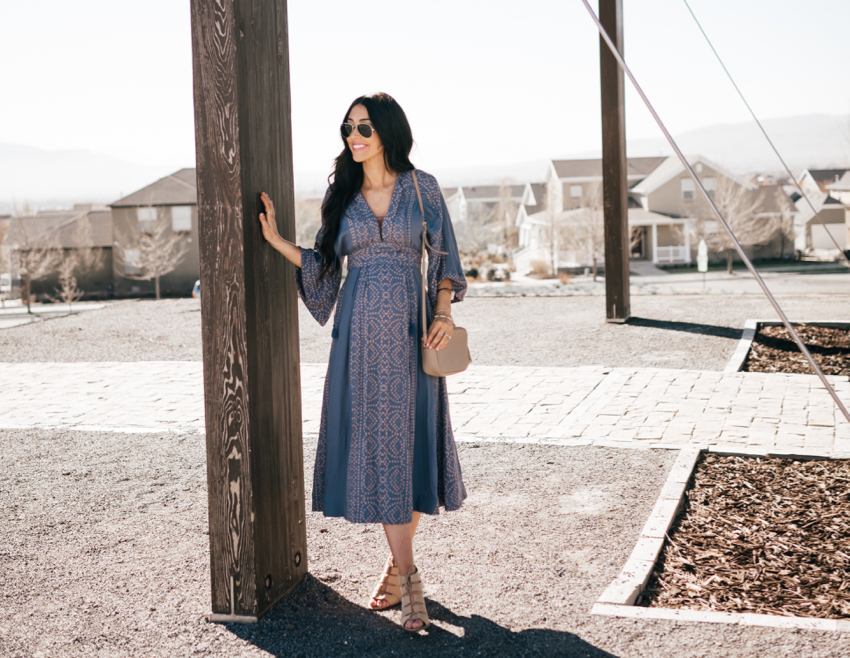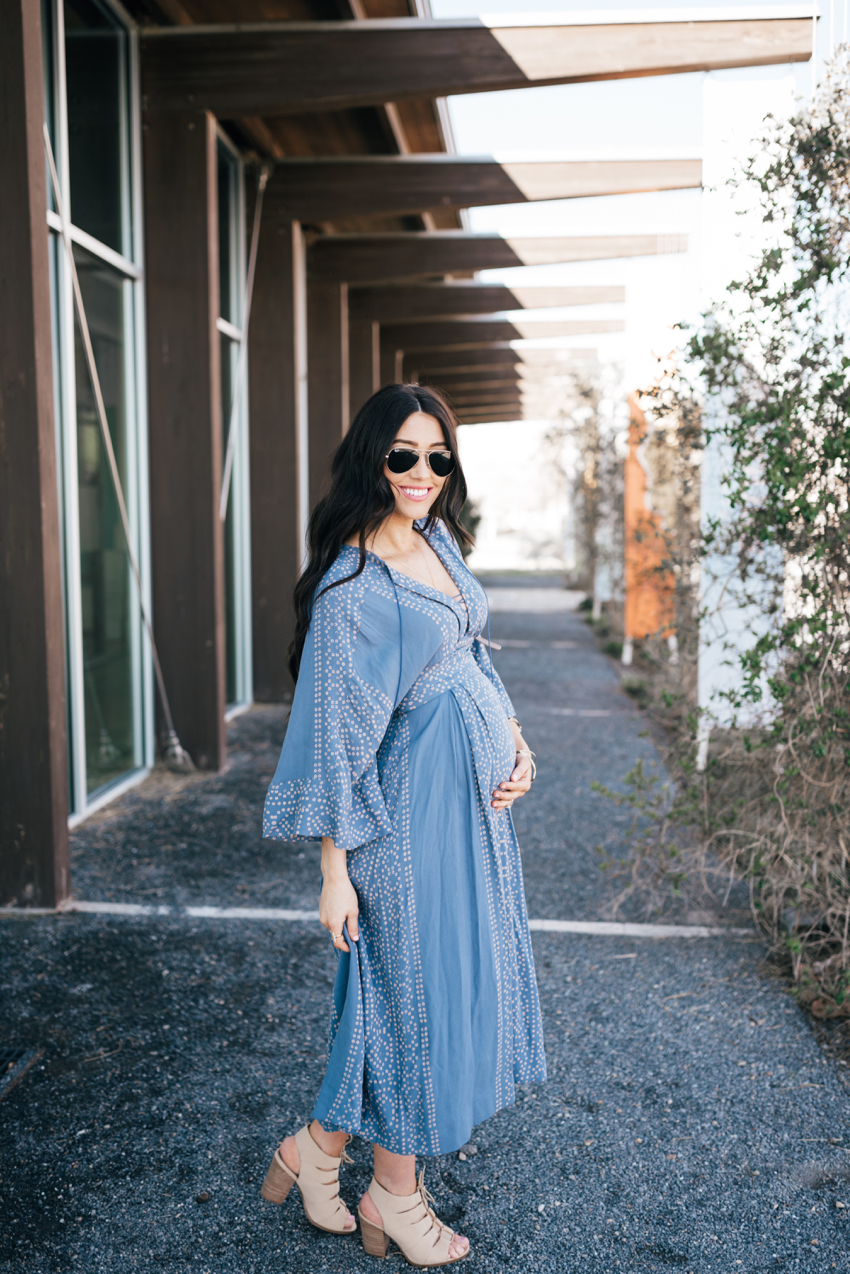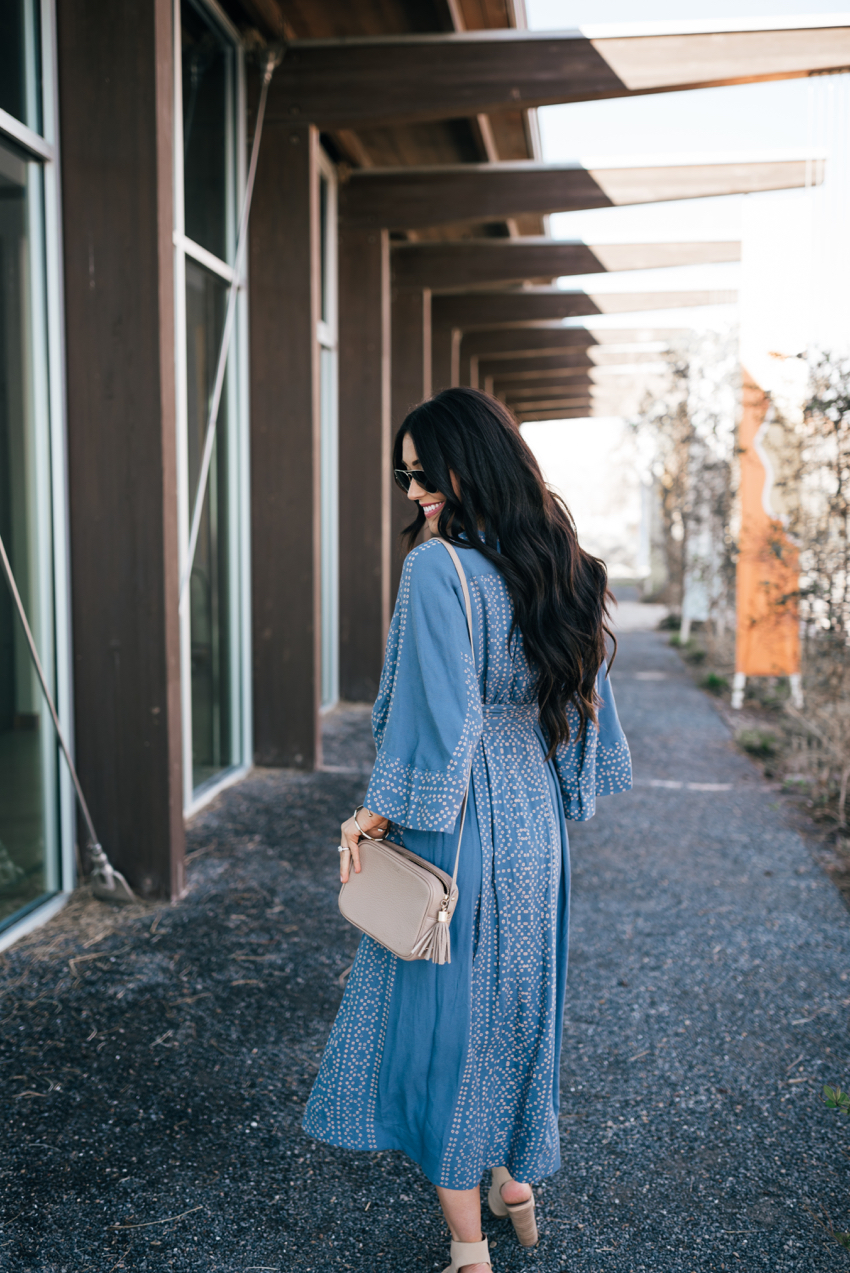 DRESS | WEDGES | LIPS | PURSE | SUNGLASSES
SHOP THE LOOK

I'm obsessed with this Free People Modern Kimono Maxi Dress! Being pregnant I love the idea of something flowy and comfortable! Free People has always had some of my favorite pieces but especially around this time of year! When they come out with their spring/summer pieces I always jump on it because they have THE best dresses and blouses!
GOOD NEWS loves! This dress is on sale right now! Who can pass up a good sale and especially on a perfect dress! I love the shade of blue. Like I've said earlier I don't know why but blue is taking over this season! I have also picked out a couple other Free People items that are on sale right now. I feel like I always turn to Free People when it comes to picking out that perfect spring/summer outfit or for date night. They are always so feminine which I love but they are also so comfortable which I love even more! So don't miss the chance to buy a couple items on sale I promise they will be your "turn-to's" over the next season!
SHOP THE SALE

Let me also go off about these wedges! I got them last summer and I'm excited to see that they are back in stock! I'm telling you guys these are THE most comfortable wedges & I love the way they go with anything! You can dress them up or wear them with a casual outfit and they look fabulous! I want I grab a couple other colors! I think it's important to find a couple great pairs of sandals for the summer! I love having a good outfit but then topping it off with a cute pair of sandals or wedges.
SHOP THE SHOES

I hope you guys have had a great weekend! I'm so baffled that it is already Friday! WHAT? Where did this week go! For all my fellow Utah peeps – this weather, yeah it's killing me. I have lived her long enough to know that it can be unpredictable in March/April but it's starting to get out of control! Let's get the sun out and keep it at least for a couple days! Am I right?
SHOP THE LOOK