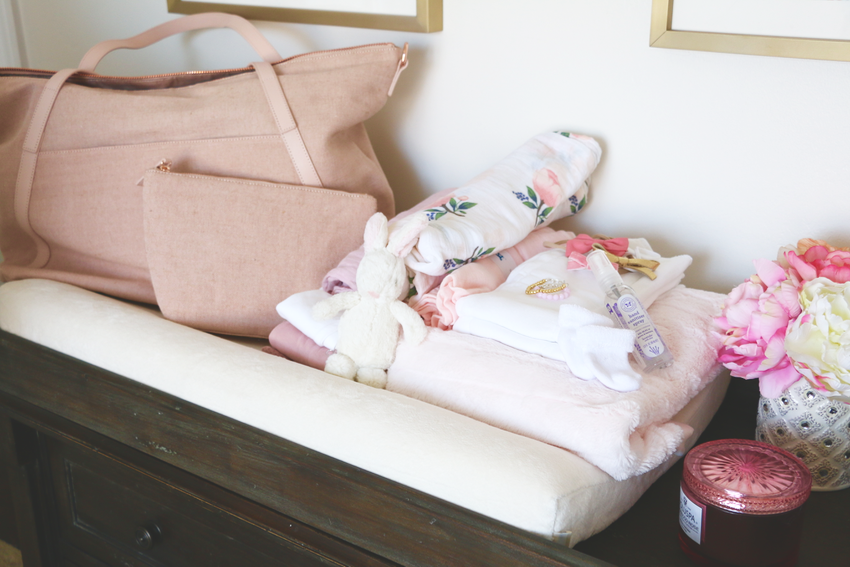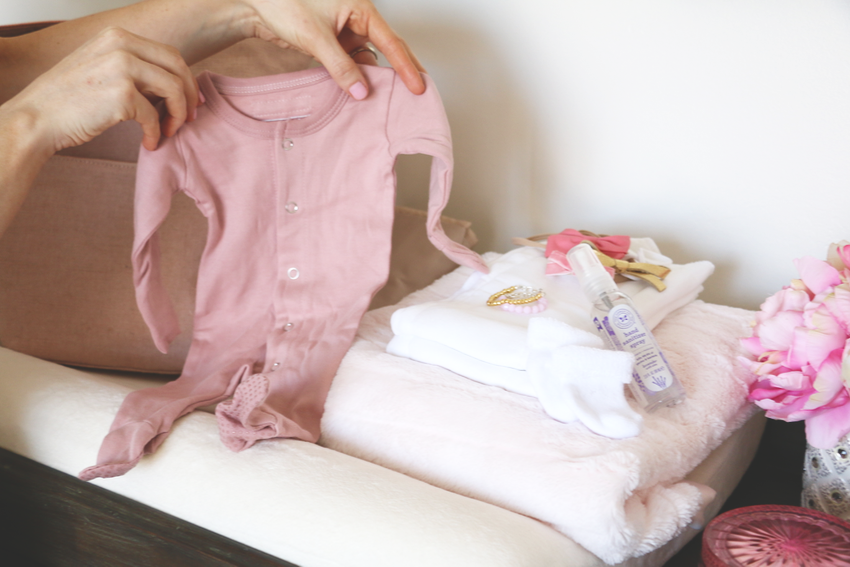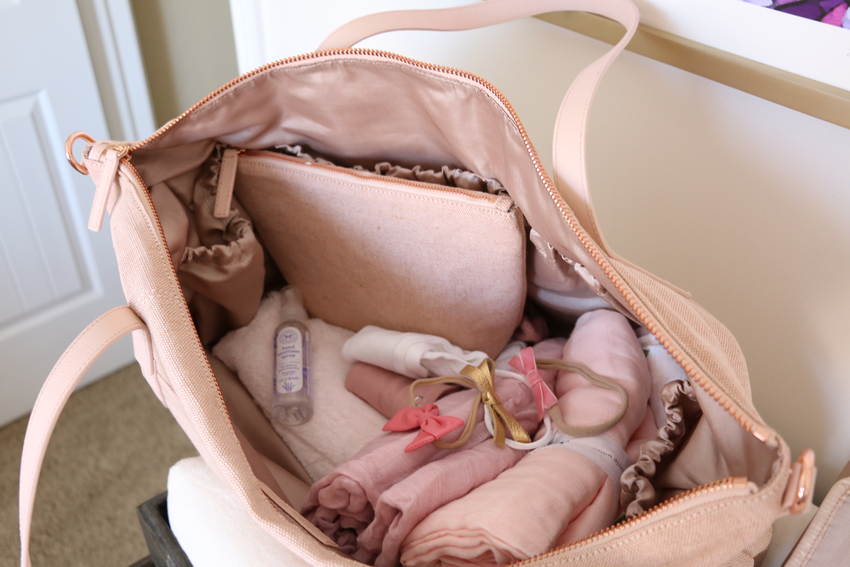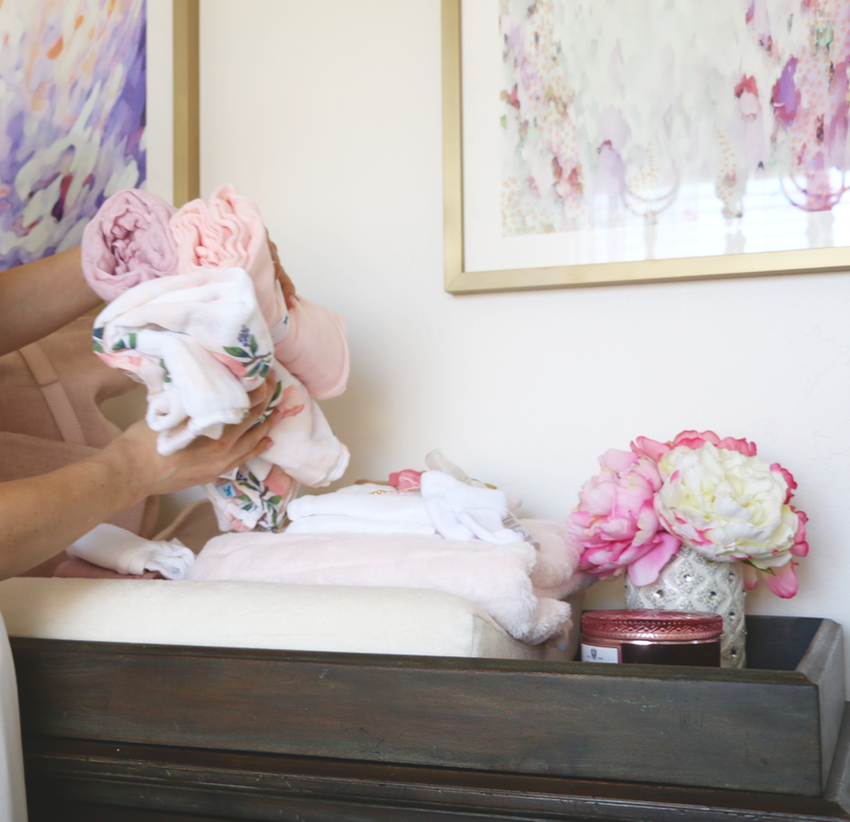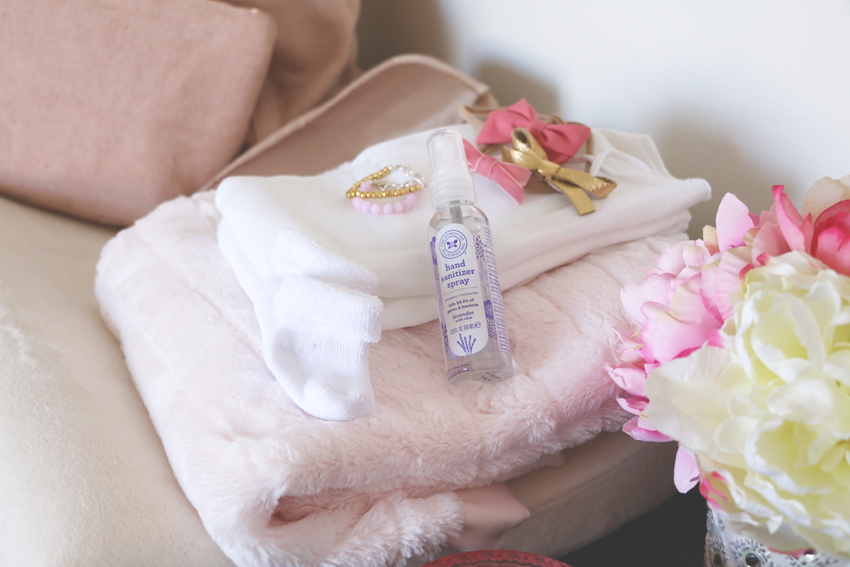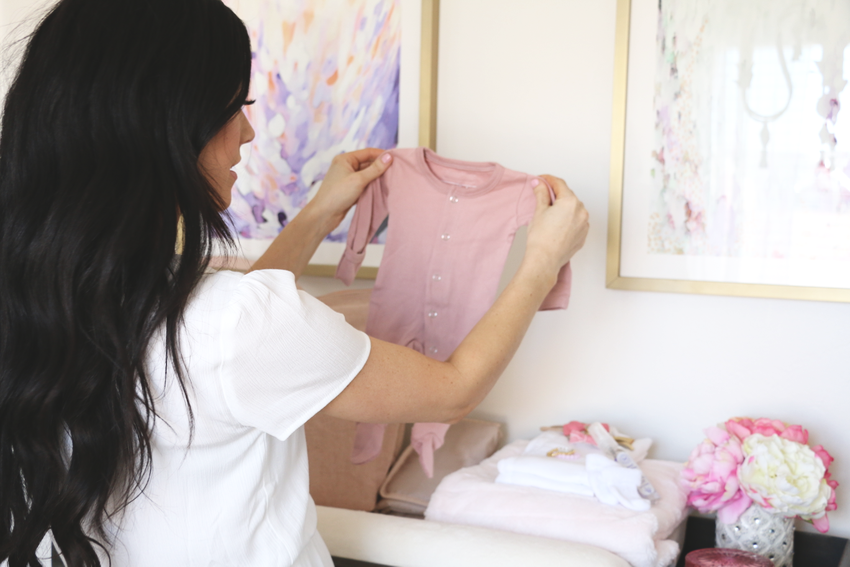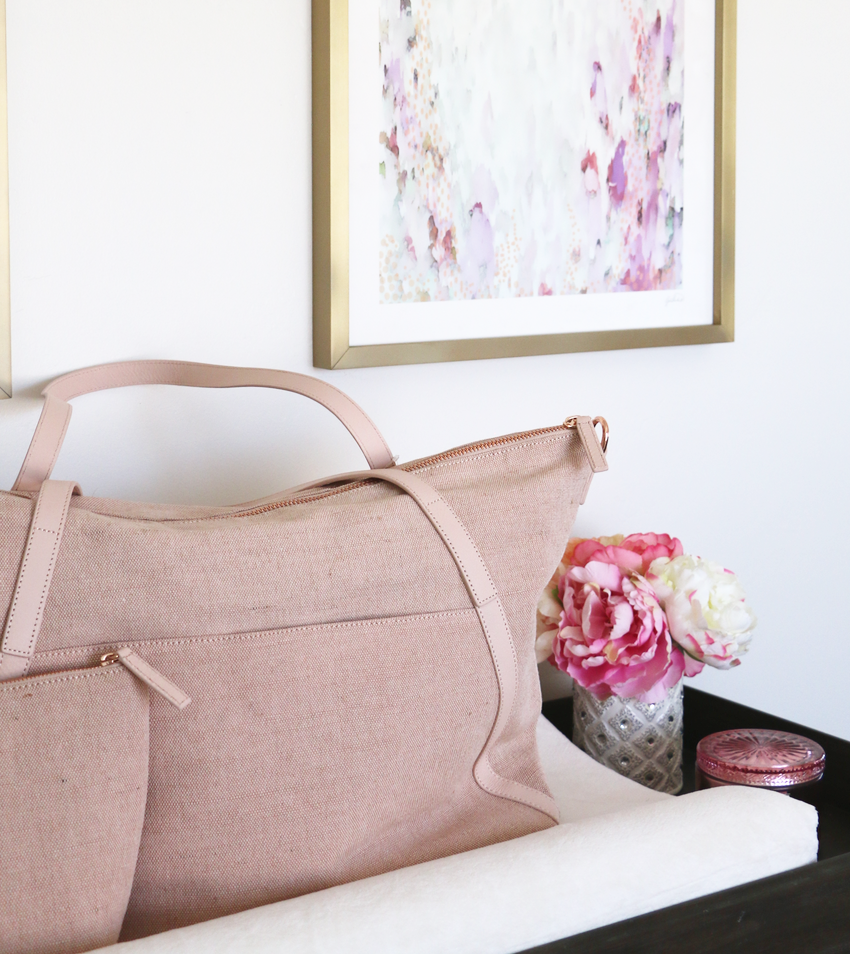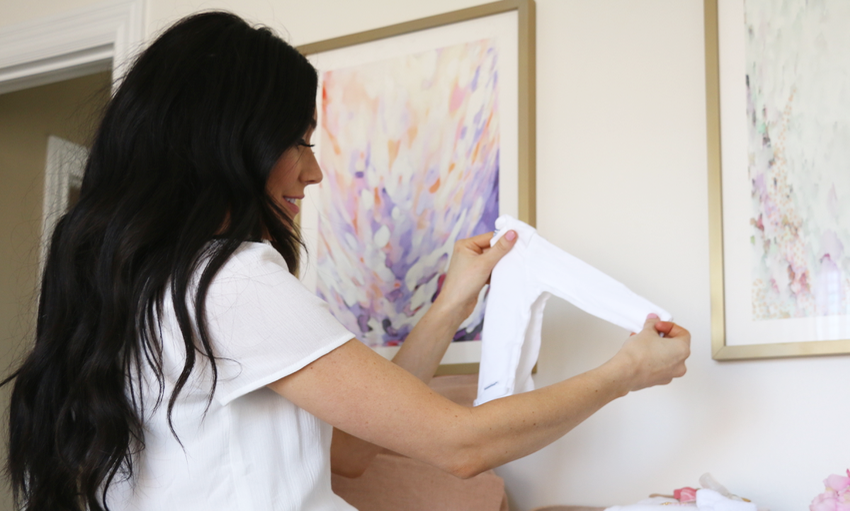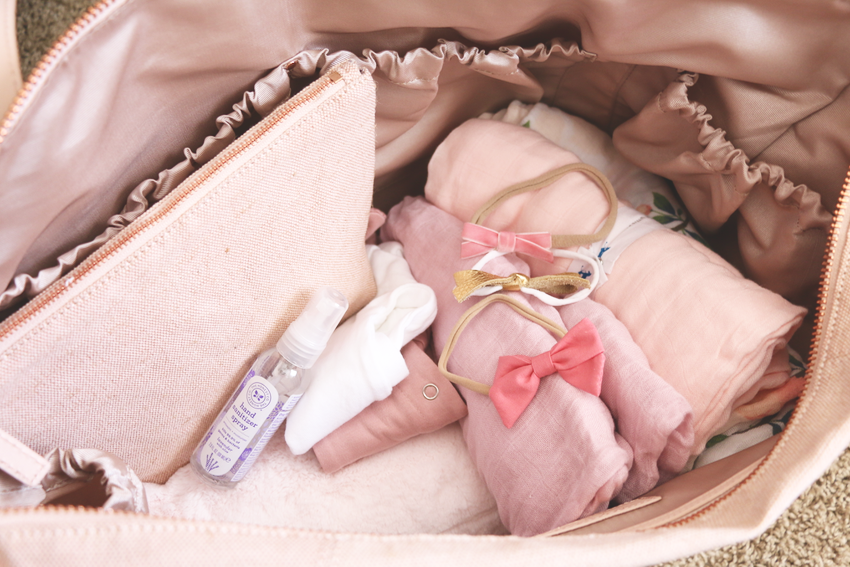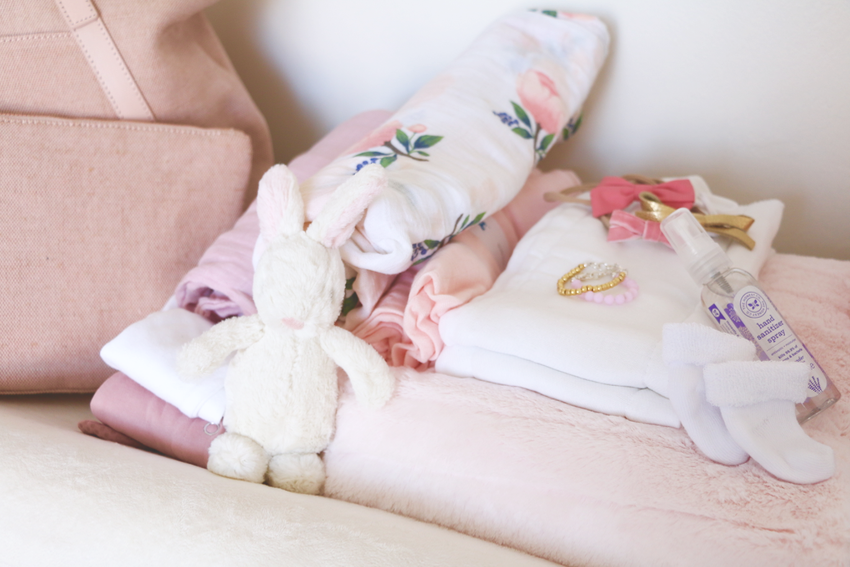 As I was packing the Baby Hospital Bag I was trying to rack my brain on what I packed for Mason. Why is it that it was only 2.5 years ago but for some strange reason I couldn't even remember. I almost felt like a first time mom. So I hoped on the internet googled some Baby Hospital Bag ideas and then started to feel confident again (haha, well maybe just more direction). Many of you know but Mason was small when he was born 5 lbs 13 oz so nothing I packed him fit. I took that into consideration with this baby and made sure to pack THE tiniest things I had & even shrunk a few things (I will talk about that more later).
I started to recall Mason's Hospital bag a bit more so the packing began. Obviously, all hospital vary with what they provide but I will de delivering at the same hospital as I did Mason so I had a pretty good idea. Reality is, you really don't need to pack too much for the baby. Every birth & situation is different but if you are there the typical 1-2 days/nights don't go crazy. I am very picky about the things I bring to the hospital. Many people suggest bringing their Boppy Breast Feeding Pillow (which I love by the way – if you don't have one get one even if you don't breast feed. They are great for support and even better when they start to sit up you can prop the babies up in them as support) but I never like to because I'm a germ-a-phobe and would rather leave it at home safe and sound. I mean if my baby is between 5-8 lbs I'm pretty sure I will be ok holding her myself a couple feedings.
As excited as I am to share with you guys this post I'm also super excited to have teamed up with Pottery Barn Kids and share with you guys this beautiful Diaper bag – Monique Lhuillier Blush Diaper Bag & Monique Lhuillier Grey Diaper Bag. This is THE perfect bag, especially for the hospital! It also has a matching Monique Lhuillier Blush Pouch & Monique Lhuillier Grey Pouch which is ideal for packing all the small baby essentials I mention. I'm in love with this bag for so many reasons! For starters I love the size and I am able to pack both mine & the babies stuff in it for the hospital! So convenient because who wants to be running into the hospital with tons of bags – not me. Also it comes with a changing pad, an adjustable shoulder strap and the rose gold hardware on it is to die for! It also have little pockets inside that you can see in some of the pictures that make it easy to keep everything organized! Not only am I excited to have this as a hospital bag I'm also thrilled to use it as my diaper bag! Being a momma of a newborn & toddler a lot of stuff gets toted around! This Monique Lhuillier Blush Diaper Bag is the perfect bag to do the toting.
I'm going to make a list of things that the hospital typically has for you although I did pack a couple of our own premie diapers (just incase she's extra small I want them to fit properly). I'm also going to make a list of things I packed for the Baby Hospital Bag many things the hospital does have and will provide but it's also fun to have your own things & make them extra cozy! This is such an exciting time and it always helps that much more to feel prepared! Hospital Provided: Diapers, Wipes, Burp Clothes, Hat, and Blankets.
---
Baby Hospital Bag:
1 Large Bag – I'm obsessed with this Monique Lhuillier Blush Diaper Bag it also comes in Grey
6 Long Sleeve Onesies (with fold-over hand mits)
2 Button up Kimono New Born Shirts
2 Newborn Pants
2 Newborn Hats
3 Swaddle Blankets
1 Larger Plush Blanket
Bibs
Pacifiers
Honest Hand Sanitizer for myself & Visitors
Honest Heal Balm
Tiny Socks
Little Bows
Burp Clothes
Tiny Plush Bunny for her little nursery bassinet (I can't help it I love little things & it's cute for pictures)
Camera (I will do a separate post of what I packed for myself & hubby)
---
That pretty much covers everything in the Baby Hospital Bag I packed for our baby girl. Like I said previously I will do another post about what I packed for myself which has things like nursing pads, breast balm, my own blanket, and many more things that you might forget if you don't make a list. But if their are any moms-to-be out there or if you guys know anyone send them to this blog post. Although, we all pack different things it's always nice to have a reference we can look at take a couple things from and add our own. I love an suggestions I get from people because often times it's not things I thought of!
Don't forget to check out my post on my Top 9 Tech Essentials for Baby. I wanted to break them up for you guy because there are so many different things when it comes to babies you can't possibly keep them all in one list. As always, please let me know if you have any questions and you can always email me by clicking the "contact" on the top right corner. Hope this helps! XOXO