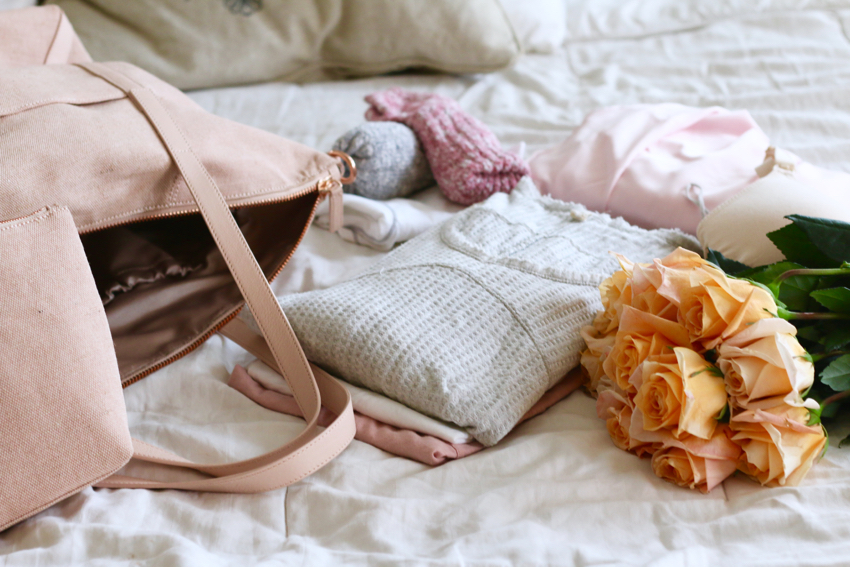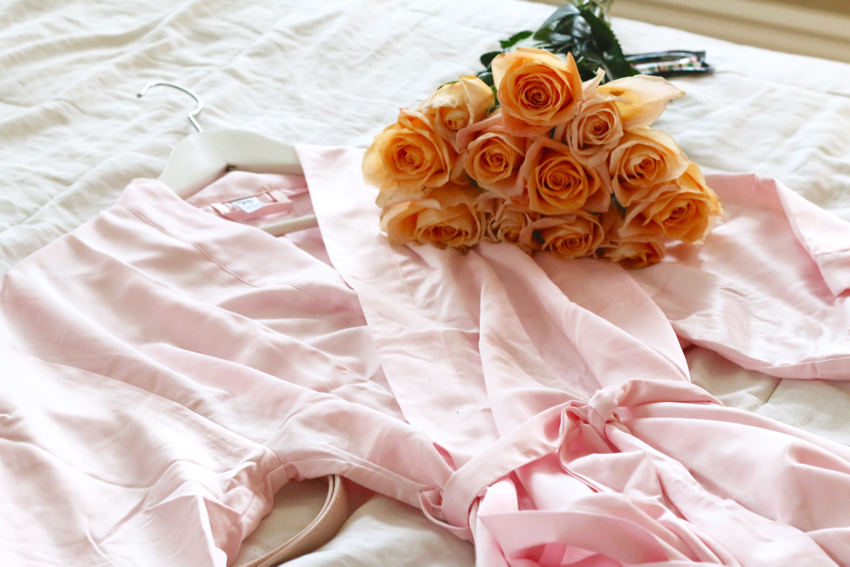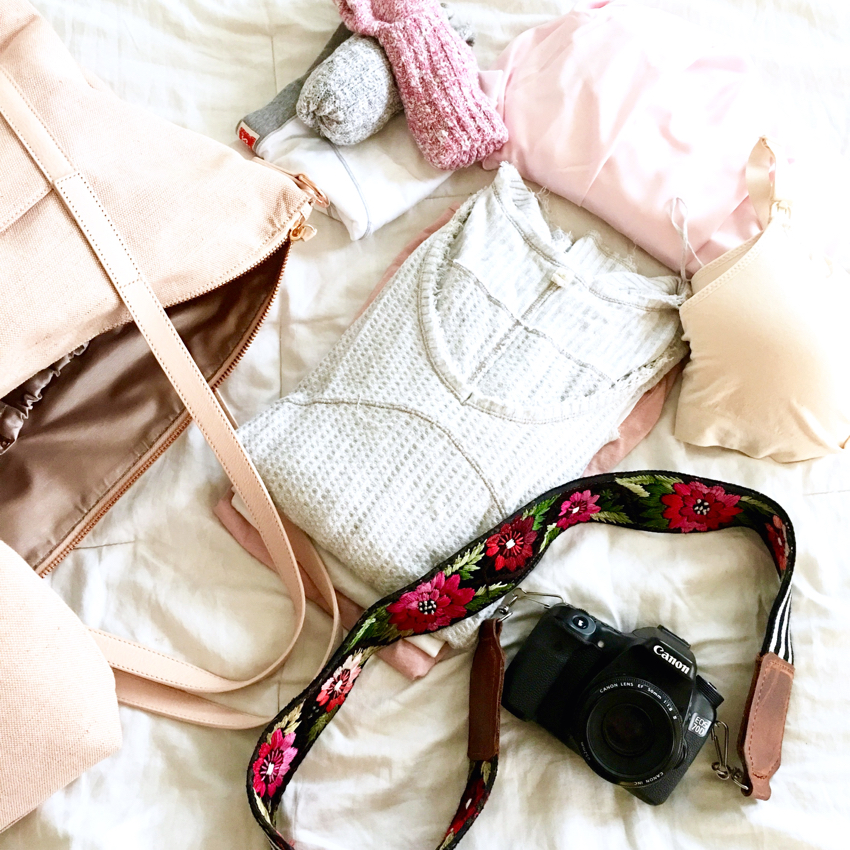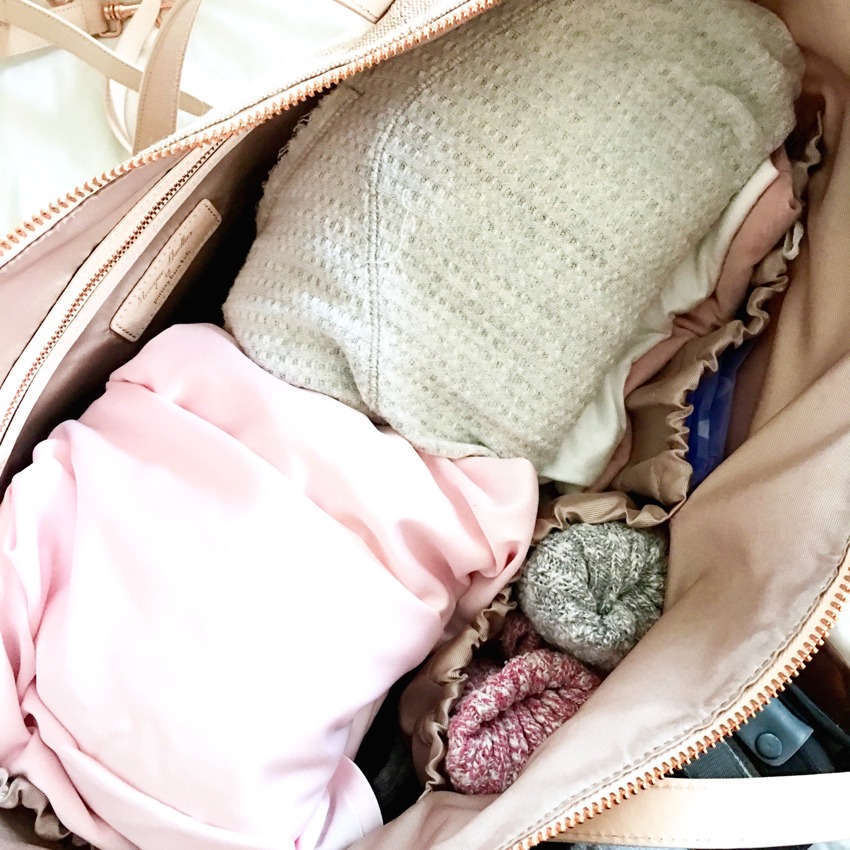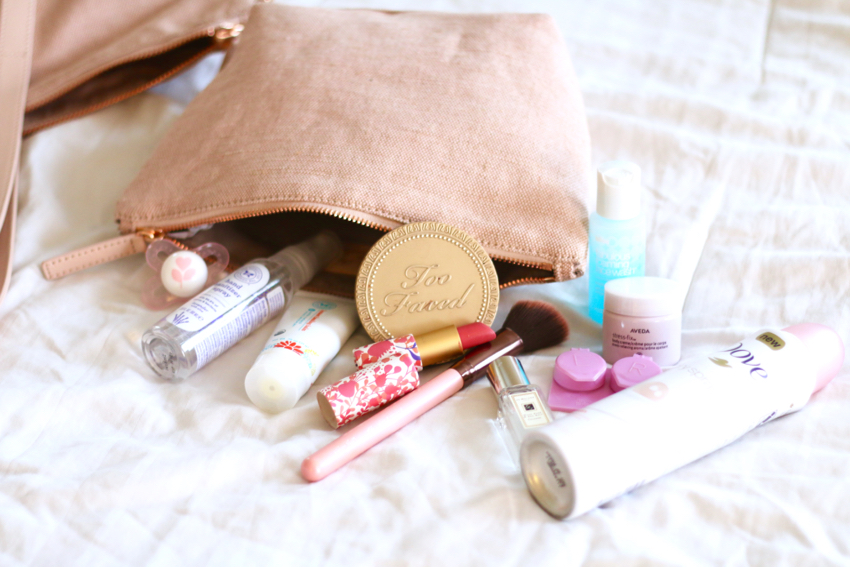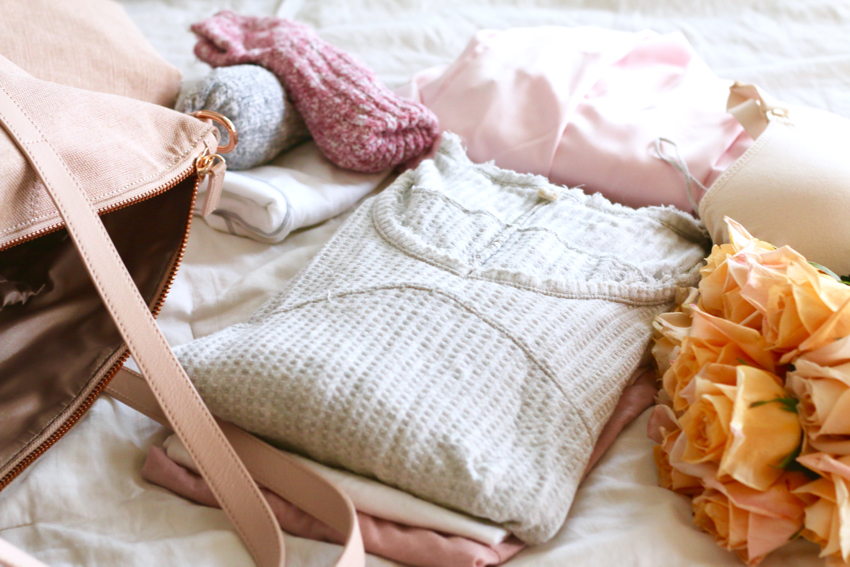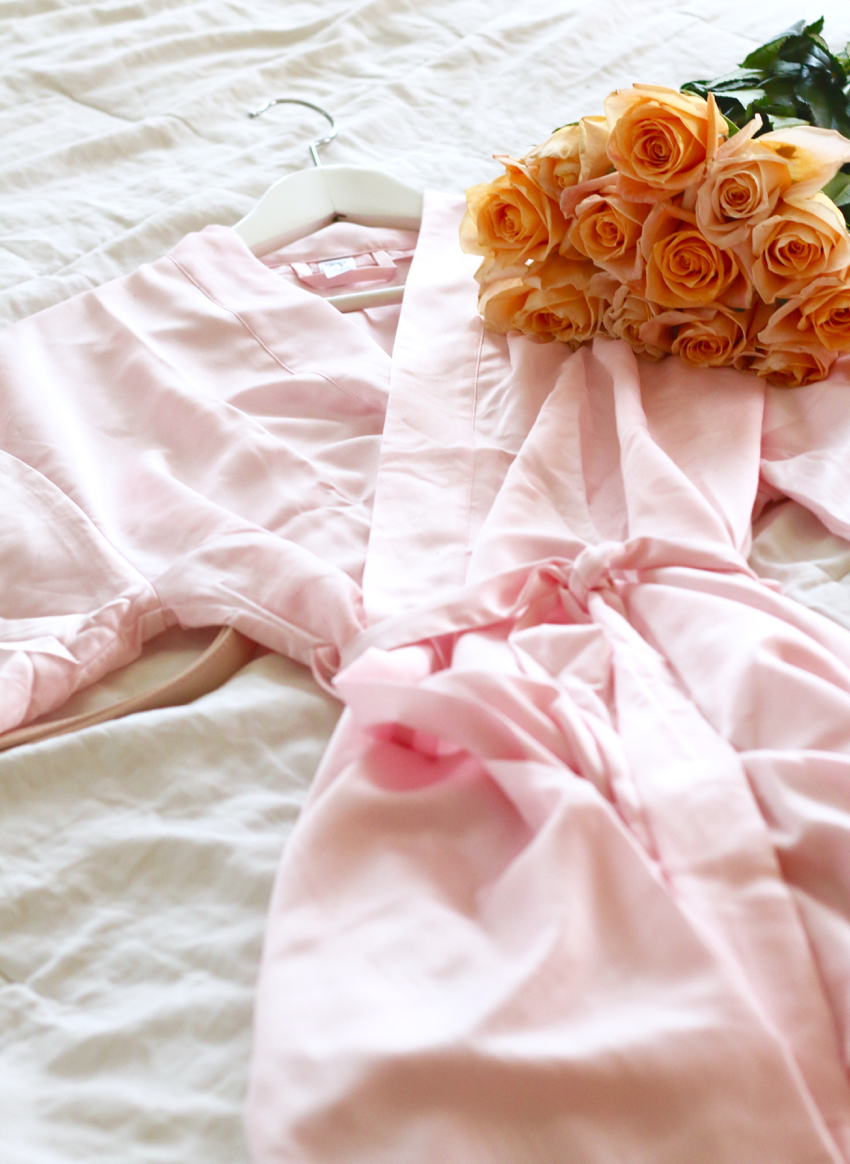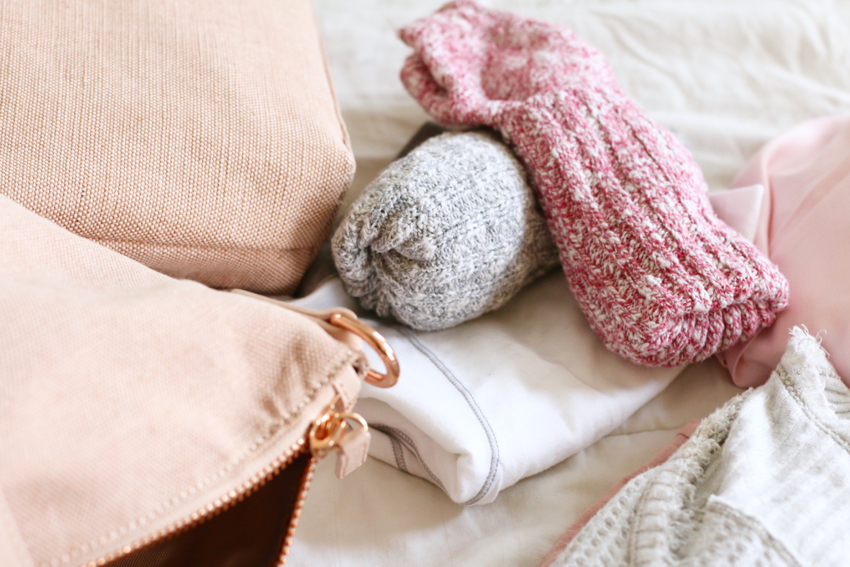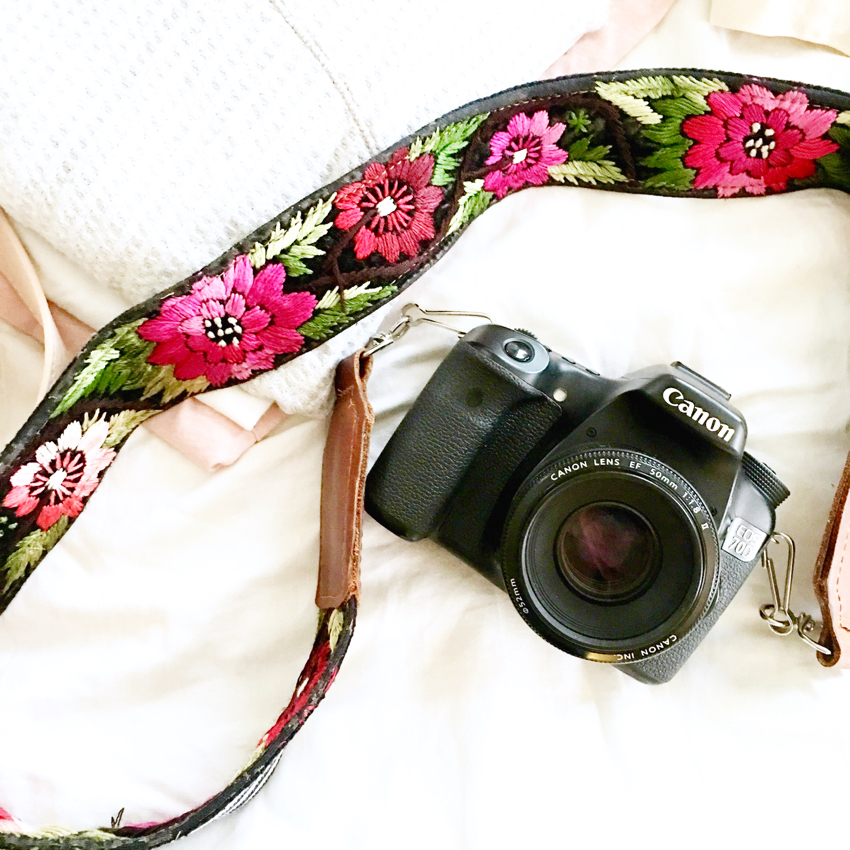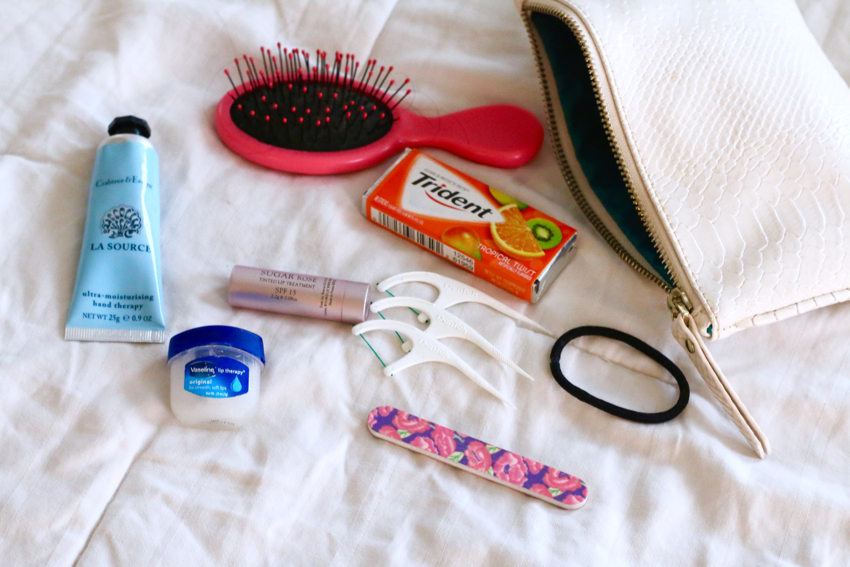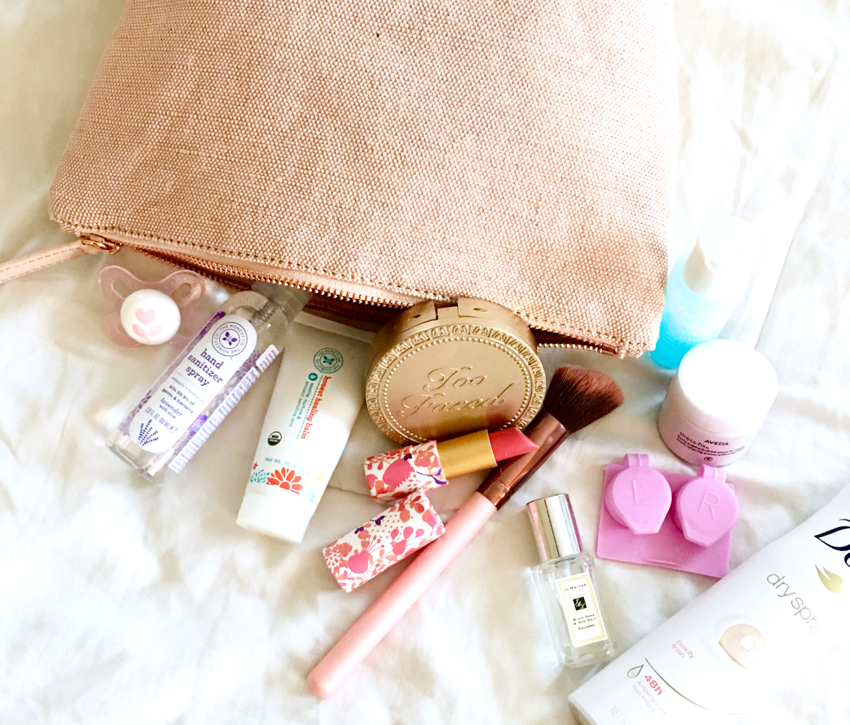 I'm excited to share with you guys what I have packed for my hospital bag!
SHOP THE BAG

I'm excited to share with you guys what I have packed for my hospital bag! I'm the kind of person that likes to make list. Not list on my phone. I like to physically have a notebook and make tons & tons of lists in it! So having a list of this to reference for packing in my bag helps me so much! I'm also the kind of person that makes tons of "to-do list" and I almost can't sleep until everything is checked off my to-do list that day. So, with that said packing my bag early was very important to me. I just kept picturing that movie moment of us having nothing packed and running around the house in the middle of the night after my water breaking trying to scramble stuff together. The anxiety that gave me was enough motivation for me to get on top of bag packing.
Now, I want to say that I am NOT an expert of this stuff. I'm simply sharing with you what works for me & my family. This being our second time around I did feel like I had a little bit of a better idea though. I also felt like I was packing bags for days. I packed mine, baby girls, and Mason's. My husband packed his own just I went back and added a couple things I knew he would want 😉 I was talking to someone the other day and we were talking about packing and the things we actually used and those that fell by the wayside. I totally understand thinking you packed too much but at the same time I would prefer that than being at the hospital and wishing for something that I forgot.
I packed my bag in the same bag I packed Baby Girl's stuff in my – Monique Lhuillier Blush Diaper Bag which I am obsessed with! I love the color blush, the size, and the quality. It's perfect for so many reasons and I love that it was big enough for me to pack both of our things. I don't want to go into the hospital bringing tons of bags. The also have one that comes in grey right here – Monique Lhuillier Grey Diaper Bag for a more gender neutral color.
You know that saying – "happy wife, happy life" well we all know that is true but I also think that "happy mommy, happy life" is just as true! So with packing my hospital bag I wanted to make sure I would everything I could possibly think of to make me as comfortable as possible to make sure I could focus on the baby 110%. My delivery is with Mason was great so I'm crossing my fingers it's the same this time around. I absolutely loved the hospital we deliver at.
There are quite a few things the hospital had for me there so I didn't worry about packing. This is especially true when it comes to the female hygiene products. You all know I'm talking about. They had every type of undies you could want, pads, sprays, lotions, nipple balms, and even socks you could want. This made my life easier and so much more comfortable. So I didn't worry about packing those. Although, I did make sure I have all those things already stocked up at home in a little basket in our bathroom. After just having a baby the last thing I would want to do is to come home and have to run around gather all those items so I've made sure to already have them ready & organized for when I get home.
I have made a list of everything I packed along with some pictures! If any of you mommas out there have things to add or suggestions I'm all ears! Also for all you mommas to be I hope this is a little helpful! I will be the first to admit I probably packed too many of each thing but I'm a girl who changes a couple times a day so for me this is perfect!
Last but not least I do picture a small little pouch of things I packed for by my bed table. I didn't have this with Mason but kept asking for these things so I thought I would just pack a little bag and keep it with me. It is simple things like gum, flossers, hand lotion, hair brush, and a couple other things. But with people coming in and out of the room and visitors is nice to have these things handy and make your stay a little more enjoyable.
Also don't forget to check out my post a couple posts back about Baby Hospital Bag to get that list too!
My Hospital Bag
3-4 Comfy Shirts/Long Sleeve (it gets cold & loose enough to breastfed)
Nursing Bra & Nursing Pads
3-4 Loose leggings & joggers
2 Pairs of PJ's
1 Robe
3-4 Socks
2-3 Tank tops
4-5 Boy Short Undies
My own blanket
Make Up Bag
Deodorant
Perfume
Contacts
Brush
Hair Spray
Tooth Brush, Paste, Floss
Face Wash
Lotion
Body Wash
Camera
Phone Charger
Side of Bed Bag
SHOP THE BAG

I'm sure I'm missing a couple things but that pretty much sums it up! I hope this helps! We are so excited for baby girl! Mason asks everyday for his sister, it's the cutest!
XOXO