SANDALS
Sandals are totally my spring shoe staple! I love wearing sandals on those warm summer nights where Trevor and I are able to go out on a date! I usually pair them with jeans and a blouse or a flowy dress. There are tons of fun styles to choose from. It's the perfect time to get your hands on these styles! The closer spring and summer get, the faster these cute sandals sell out!
FLATS
Not going to lie, if I could wear flats for the rest of my life, I totally would! They really are the most comfortable, ever. I love the new style of shoes that are slip on. Hello, where were this years ago! They're a busy moms dream come true. I've linked some of my favorite styles.
MULES
Mules have made a huge wave in the fashion world. I remember a few years ago when they were so hard to get your hands on! They're still just as popular. There are tons of fun styles to choose from. Some of my favorite ones are the leopard print ones I own. I have a few other colors like white and blush. They are adorable with a t-shirt dress. Mules are one of my favorite style of shoe lately. The fact that they are slip on is why they're on my list of spring shoe staples.
WEDGES
Wedges are a summer and spring shoe staple. Whether you're going out on a date night, GNO or a day at the park, you need a trusted pair of wedges that you can pair with any summer outfit. The Marc Fisher wedges are super popular every summer. They're super comfortable shoes and SO stinking cute! I love wedges because they're super comfortable to wear all day long and look so cute with any summer or spring outfit! I hope you enjoy all my spring shoe staples picks!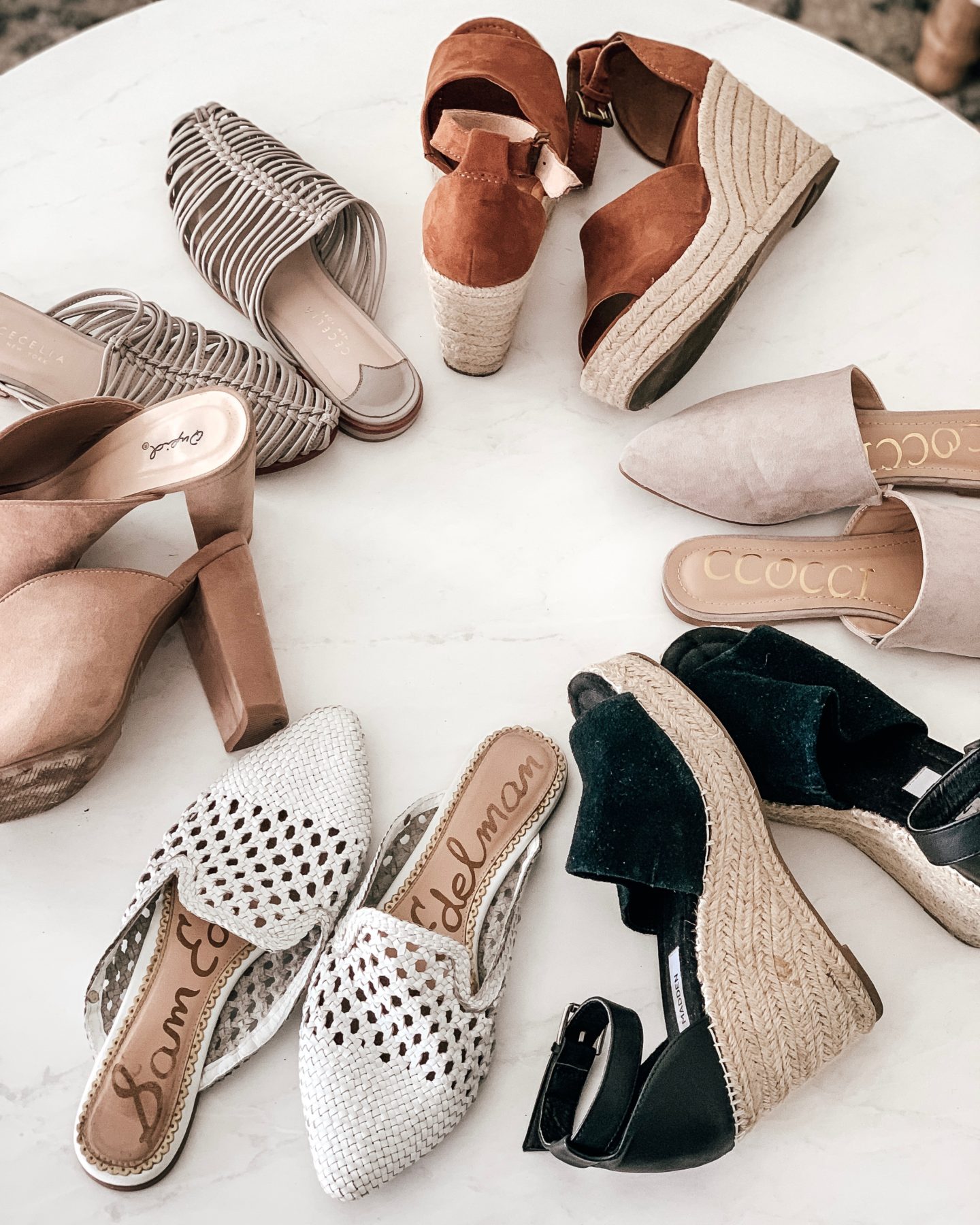 View more blog posts, HERE!