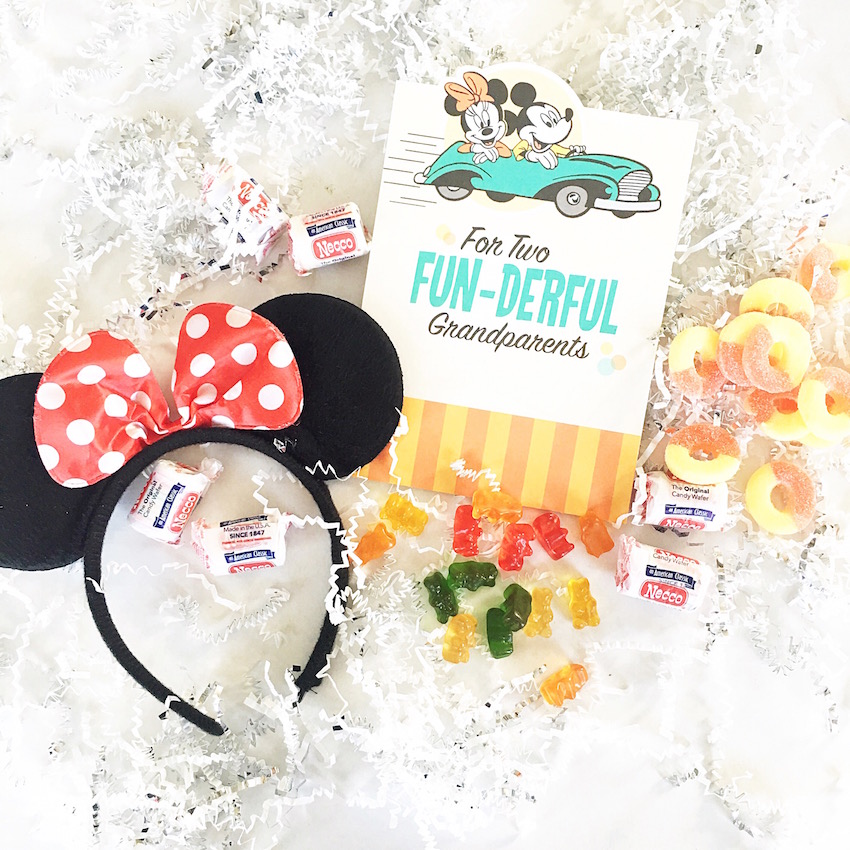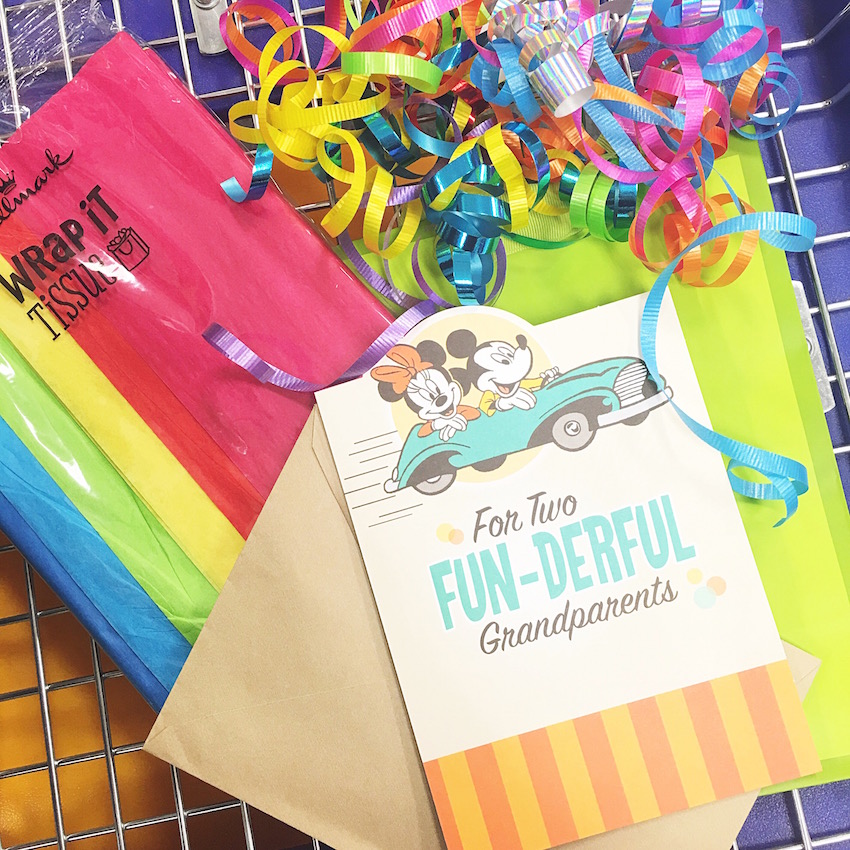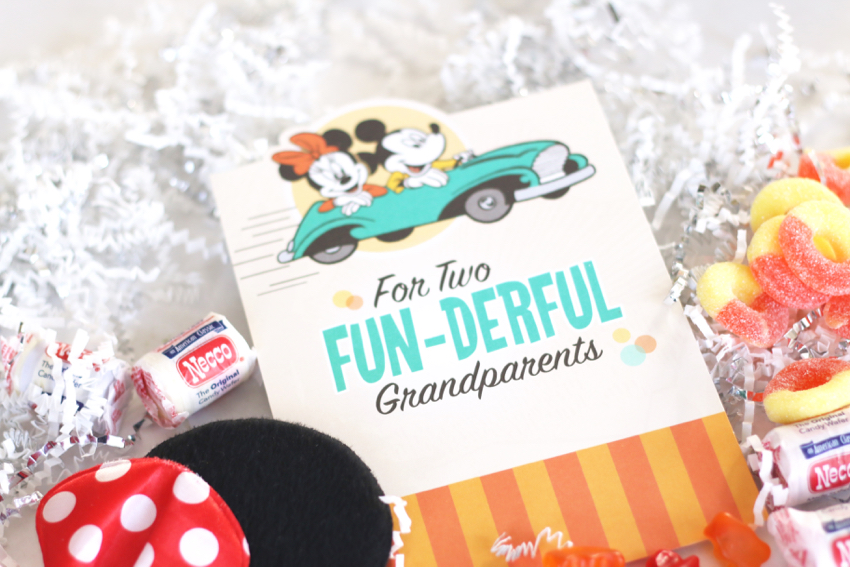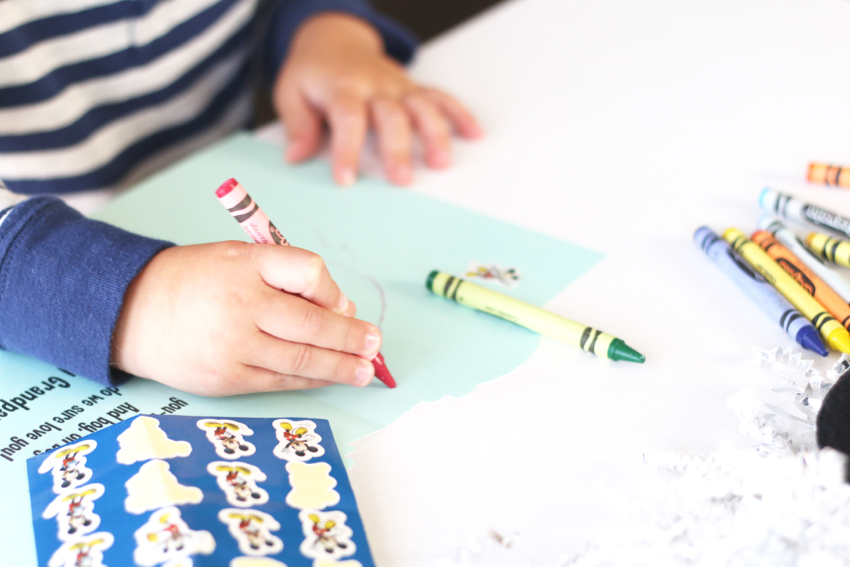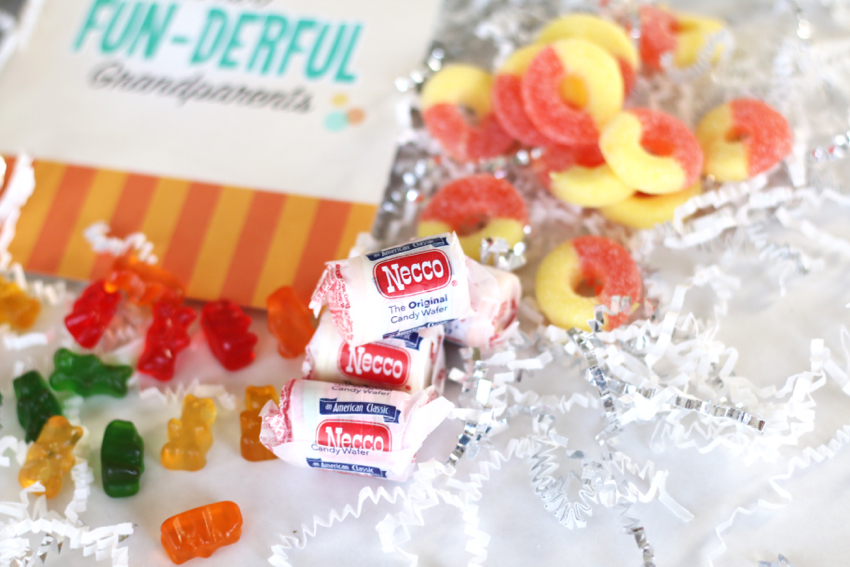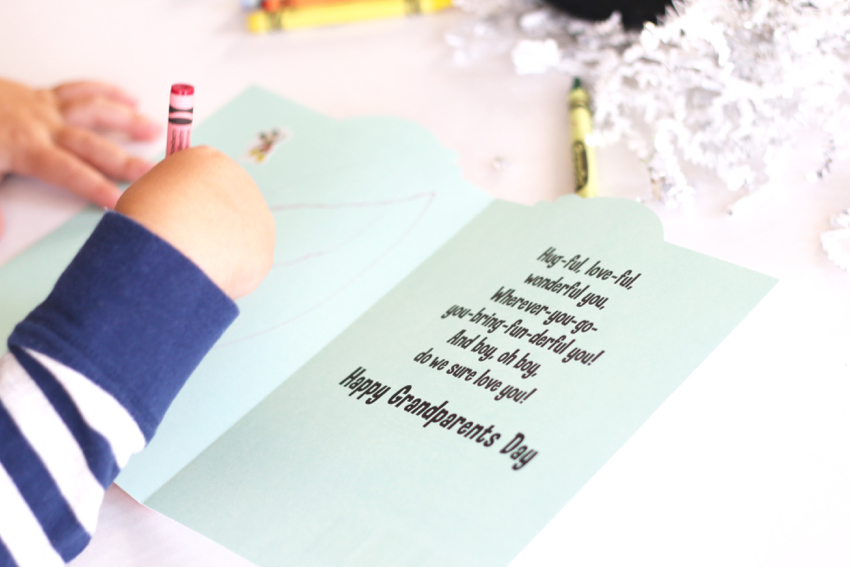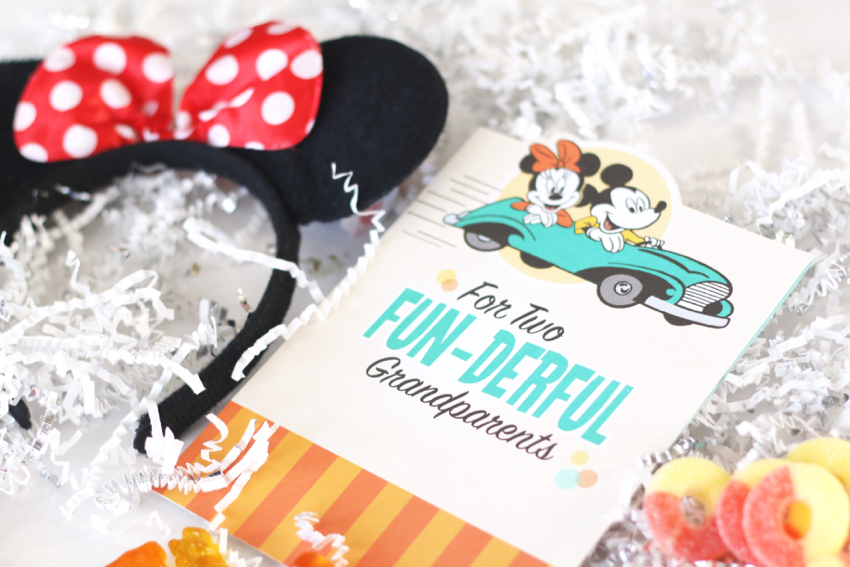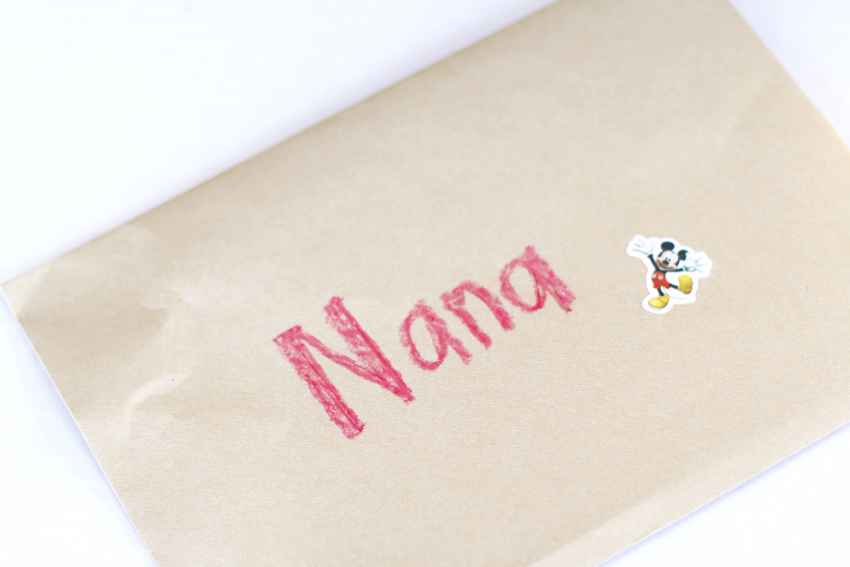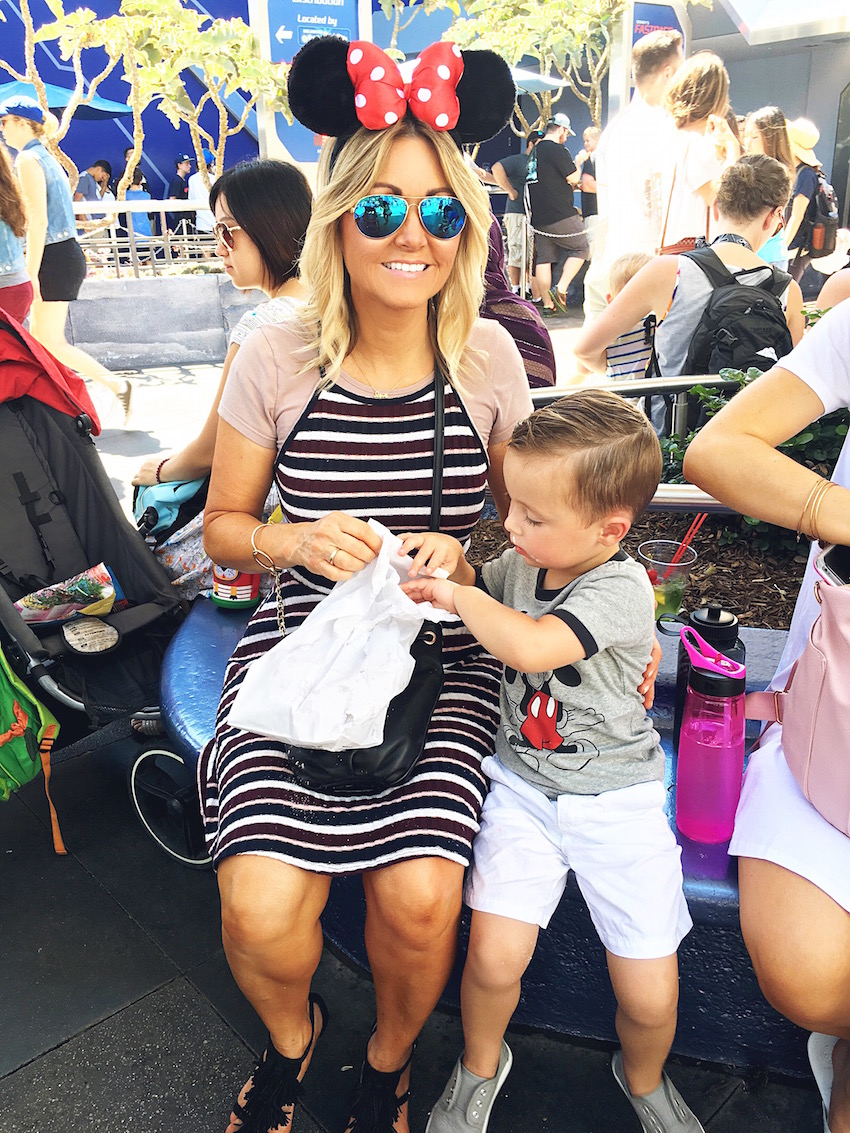 You know that super annoying phrase your mom always said to you when you were young, "You will understand when you have kids of your own"? Well yeah, it's true. Then you crawl back to your momma in shame explaining to her that you understand now! That's me in a nutshell. My kids have the sweetest most loving Nana there ever was & boy are they obsessed with her! That's how it is supposed to be right? She loves on them, spoils them, and takes care of them! We always try to tell her how much we love & apperciate her! Grandparents Day is just one extra way to show her our love!
Mason & my mom love Disneyland! In fact, we just got back form a trip there! They were 2 peas in a pod and had the time of their life! When we went shopping for a card for her for Grandparent's Day at Walgreen's Mason instantly saw the card with Minnie & Mickey on it & knew it was perfect for his Nana! Walgreens is by far my favorite place to shop for the perfect cards because they never fail to cutest Hallmark selection on top of being so easy to run in & out with the kiddos! Hallmark cards always make it easy to say what's on your heart and are the perfect gift for the anyone in your life. I also appreciate whether you're looking for something funny, sweet, with a well-known or loved character, or simply unique, Hallmark at Walgreens has the right card to say just what you want. In this case Mase felt the connection to Minnie & Mickey and knew Nana would love it & it would be just as special to her! 
Over all, the simplicity of a card can mean so much! Mason was so anxious to get home & draw a picture in his card for Nana and while there might not be words written by him it will be just as special to her (and the extra Mickey stickers). I have attached a picture of them at Disney this past week! Nana has donuts & Mase is getting his fix – pretty much sums those two up!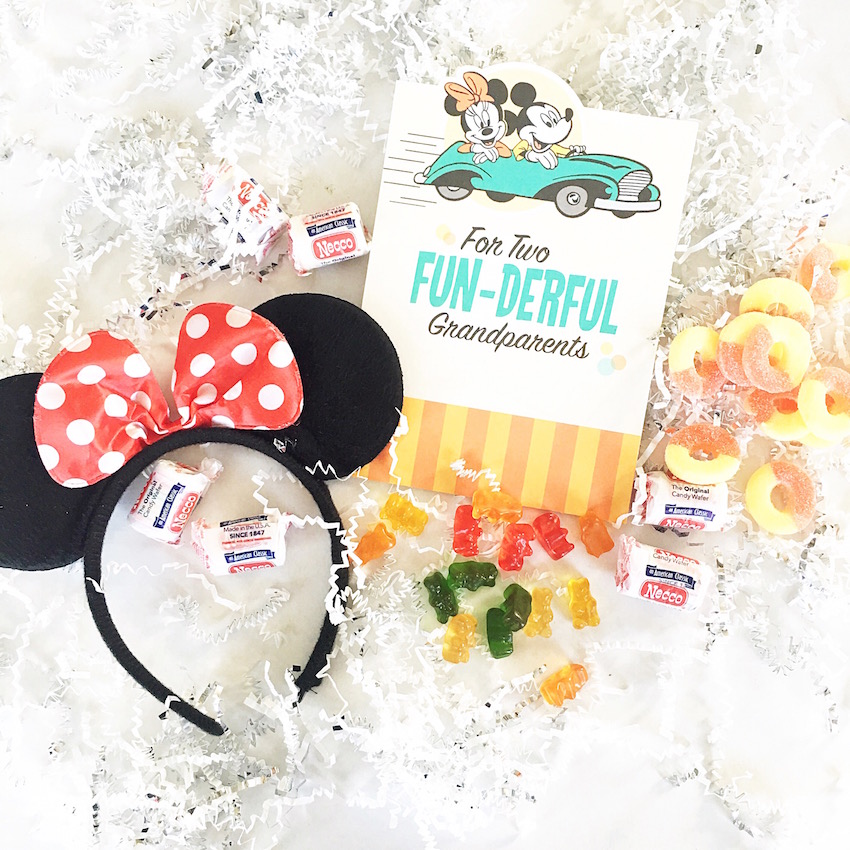 I was asked to participate in the #HallmarkAtWalgreens #CardForTheAges campaign, sponsored by Hallmark at Walgreens. Although I have been compensated, all opinions are my own.