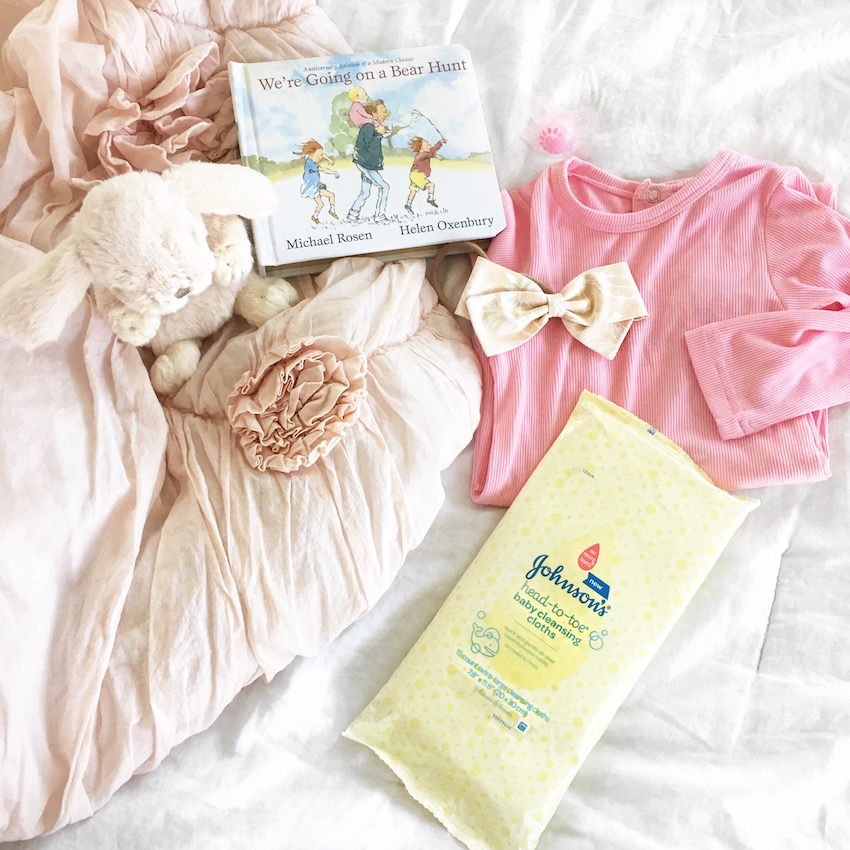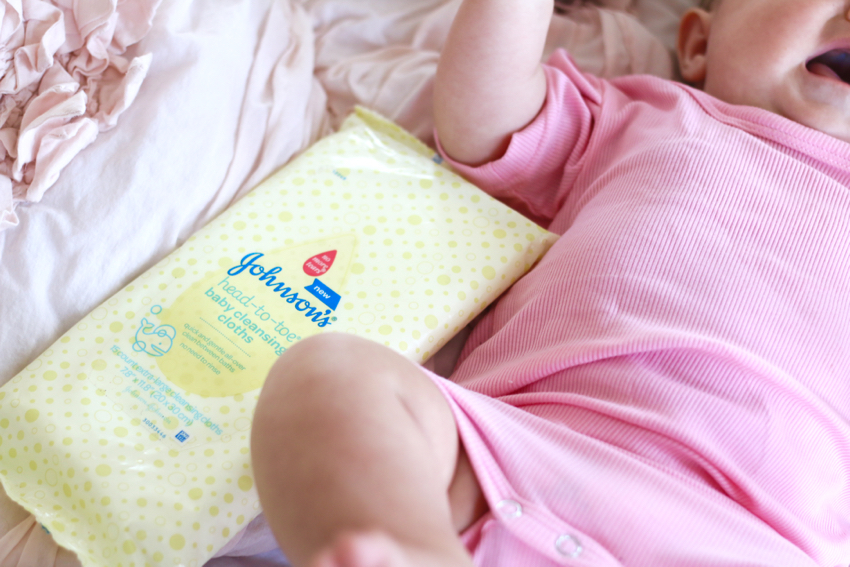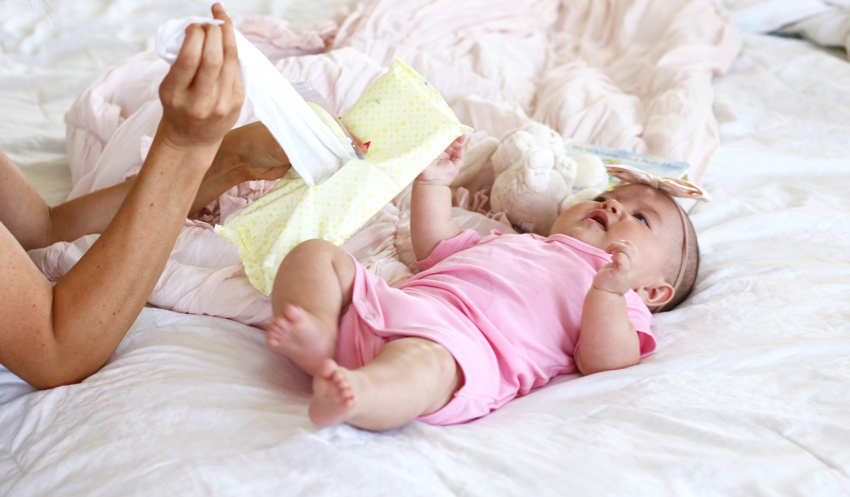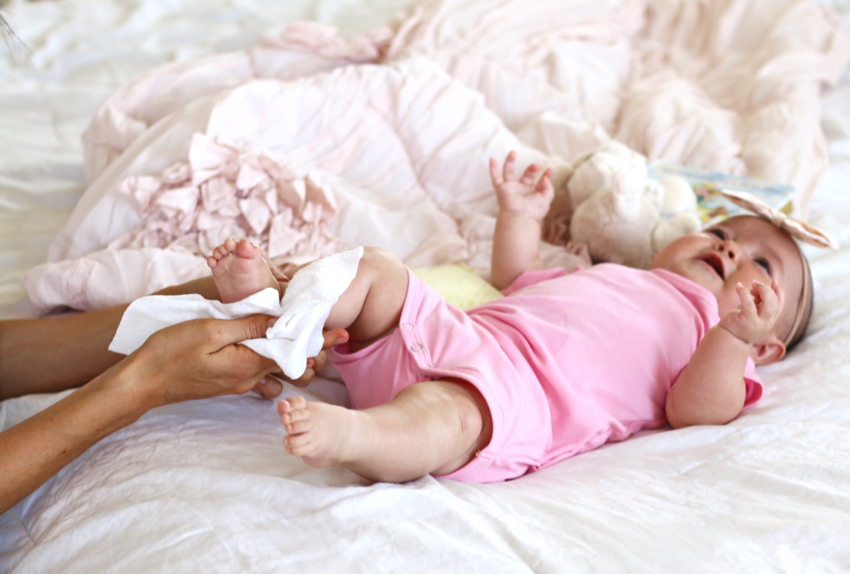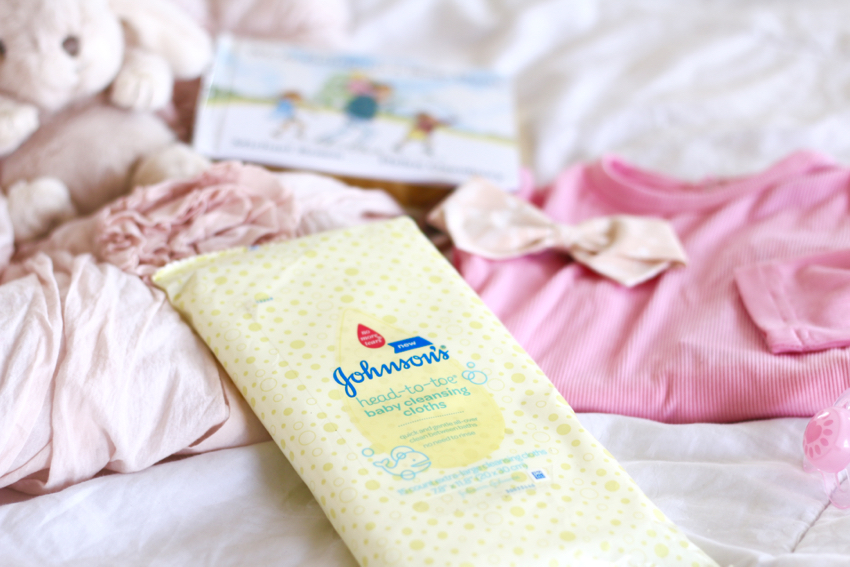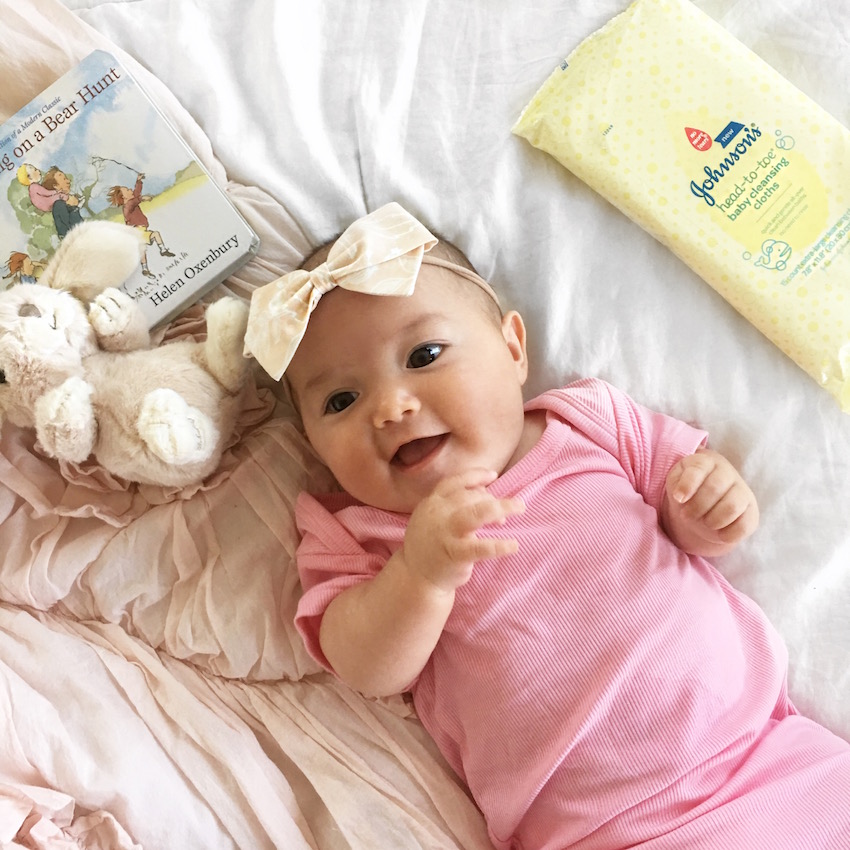 We have been using all sorts of Johnson's & Johnson's products for awhile now and while I love each of them for different reasons these new Head-to-Toe baby Cleansing Cloths that are pre-moistened, paraben- and phthalate-free and 2x* bigger than a typical baby wipe so you can have bath time whenever, wherever your baby needs it, have got to be one of my favorites! Monroe has such sensitive skin and with her being so young I want to make sure I don't over do it or over bathe her. That's where I have turned to the baby Cleansing Cloths! I LOVE them! We have been to the beach, pool, and just out and about all summer getting all sorts of sticky. While I don't want to give her a full bath every night the wipes always save the day, not to mention they smell so fresh! I have gone through a couple of these packs already & they were a lifesaver this past week in California at the beach! I would simply wipe her off at the beach right before I changed her into dry clothes! Fresh & happy baby for the win! Last but not least let's talk about those baby blowouts, they happen! While I would love to be able to stop my day and give her a nice bubble bath it doesn't always work out that way. The Baby Cleansing Cloths have been so helpful during these moments. I feel like I'm able to get her as clean as can be and we are on our way again! Last but not least I love how large they are not the size of a regular wipe. 
Johnson's® knows today's busy parents can't always give their baby a traditional bath. Our new Head-to-Toe Cleansing Cloths provide gentle cleansing of a Johnson's® bath without the tub and water, whether at home or on the go.  Millennial parents are increasingly relying on "in-between baths," using wipes or washcloths to get their baby clean for many reasons, including not wanting to expose baby's skin to cold winter weather and hectic schedules. In these moments, parents can use the new Head-to-Toe baby Cleansing Cloths which are soft, thick cloths twice the size of average wipes and designed to keep baby clean without the need for water. There's no need to rinse, leaves no residue, and won't dry out baby's skin.
As a partner to generations of parents, JOHNSON'S® knows life with a baby is filled with unimaginable wonder and is always finding new ways to enhance the everyday experiences of today's busy families.
As much as I love the special moments bath time brings I love this video I've attached below to show our "real" every day lives. It makes me laugh, the ice cream, paint, and all those fun messy things kids like to get knees deep in our Head-to-Toe baby Cleansing Cloths are always the answer
You can check out more about JOHNSON'S® Baby® here: 
Social Channels: Facebook, Instagram, and Twitter
I'm sharing #JOHNSONS in my life as part of a JOHNSON'S
®
 sponsored series for Socialstars™